LAHS senior leads Girls in STEM program
'I wanted to make an impact on younger girls in the community'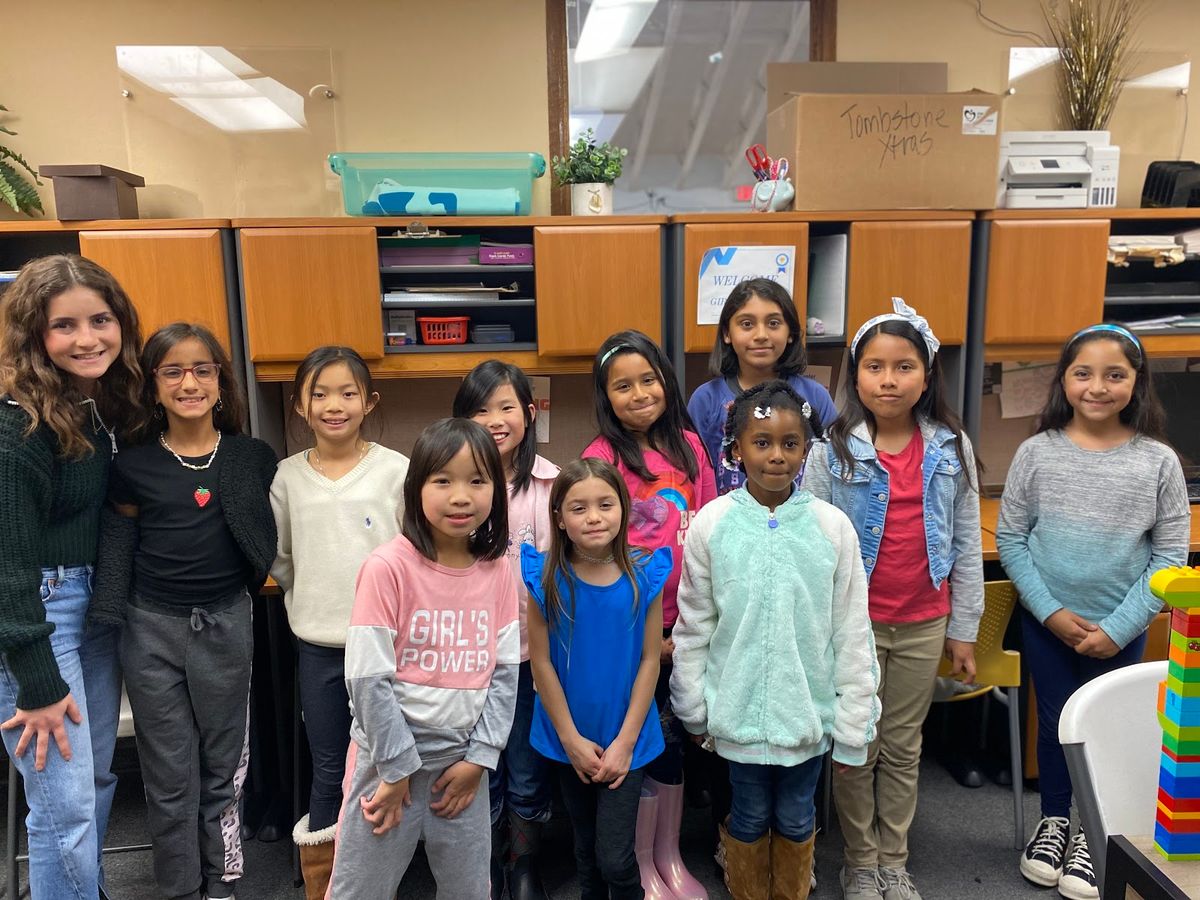 Every Wednesday from 4:30-5:30 p.m., Sarah Saadeh holds her  Girls in STEM program at The Youth Center. A senior at Los Alamitos High School, Saadeh teaches a new workshop from her self-developed curriculum each week. Along with lessons on science, technology, engineering, and math, Saadeh's girls learn the importance of female representation, self-advocacy, and perseverance.
The seven-week program is open to girls in second to sixth grade. Girls in STEM is in its second session, which started on March 1 and ends on April 26. Currently, about 13 girls are enrolled.
"I'm more than happy to welcome any student [who] wants to pursue STEM," Saadeh said. Although the program is all girls as of now, Saadeh said she's open to including any student interested, regardless of gender.
Saadeh, 17, created the  Girls in STEM program over the summer of 2022. She partnered Girls in STEM with her club at LAHS, Women in STEM. Her club is the Los Alamitos chapter of Women in STEM, an international organization collaborating with high schoolers to battle gender inequalities in STEM fields.
After becoming a Women in STEM ambassador, Saadeh started her chapter and Girls in STEM to work towards their mission of female representation. As an ambassador, Saadeh joined a global community of high schoolers committed to that same goal.
"I wanted to make an impact on younger girls in the community," Saadeh said of the Girls in STEM program. "Because I'm a female pursuing a career in STEM, I want to be an example for the younger generation."
An Advanced Placement science student at LAHS pursuing civil engineering, Saadeh noticed gender discrepancies in her advanced science classes. In her physics class, the boys far outnumbered the girls.
"It raised more awareness to the issue," Saadeh added. "I was always exposed to it and knew it was there, but I think that made it more real."
After proposing her program to Lina Lumme, CEO of The Youth Center, Saadeh created her curriculum. She planned experiments for the girls and connected her lessons to California Science Standards. Members of her Women in STEM club volunteer at the Girls in STEM workshops to support Saadeh and help with experiments.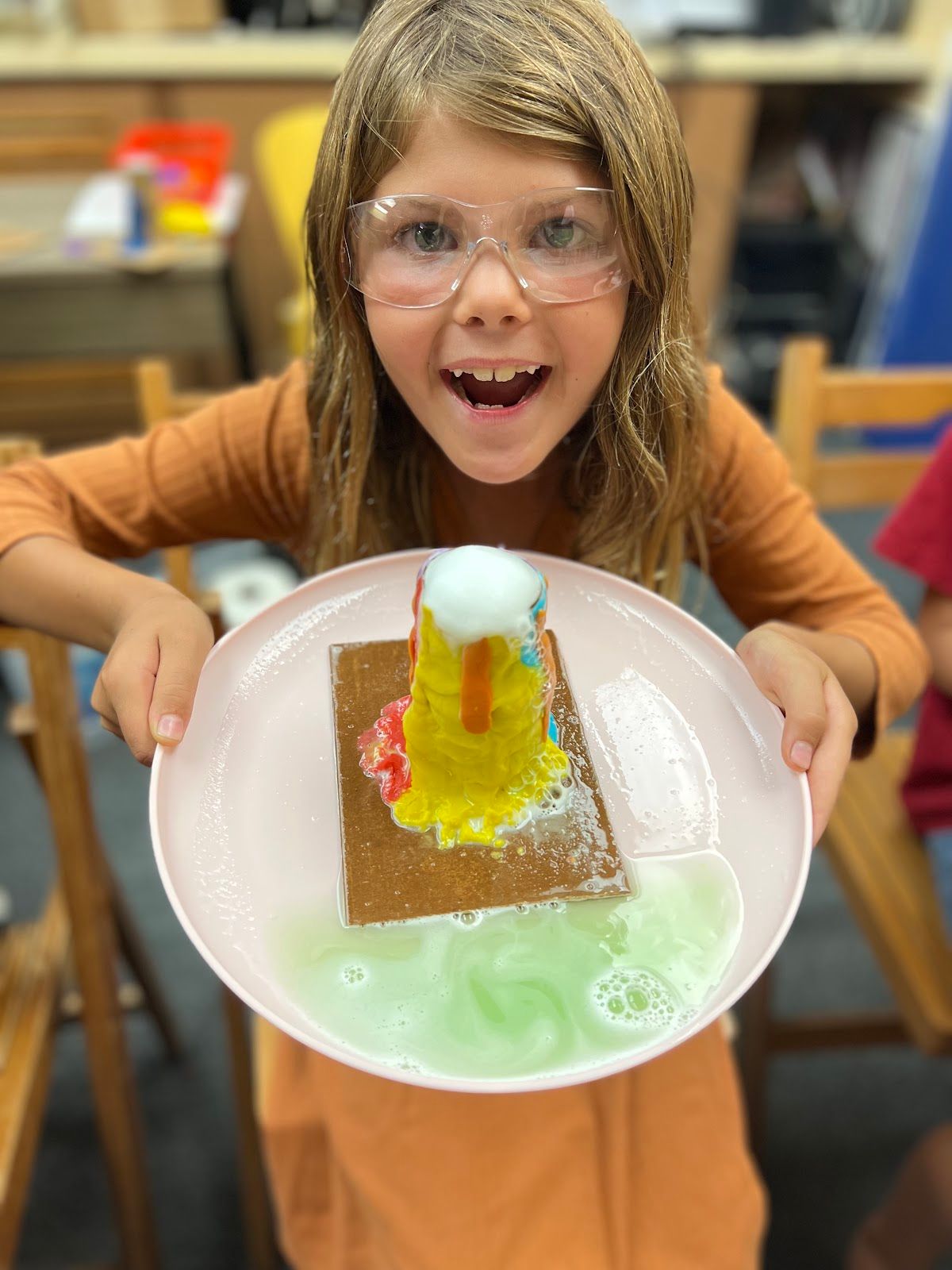 The first session of Girls in STEM took place last fall. Some girls first from the fall workshops returned this spring because Saadeh created all-new experiments. She developed the second curriculum with feedback from The Youth Center, so future leaders of her program can build off of a strong foundation.
The girls in STEM workshops cover topics ranging from chemistry and weather to math and coding.
Last semester, Saadeh said, the girls most enjoyed constructing model volcanoes. For the chemistry workshop, they learned about the reaction between baking soda and vinegar by making volcanoes out of toilet paper rolls, cardboard, and Play-Doh.
"I think it was really cool for them to see the reaction happen. It was fun that they got to personalize it," Saadeh said.
"The best part is being able to see the joy and smile on the girls' faces when they succeed in creating the project and knowing they feel accomplished," said Myley Fox, an LAHS sophomore.  Fox is a member of Saadeh's Women in STEM club and volunteers for Girls in STEM.
On March 15, the girls built Lego towers for the engineering lesson.
"Being exposed to teaching kids about something that I'm passionate about and want to make an impact in is definitely helping me grow as a person. I'm learning from them as I'm teaching them," said Saadeh, who aspires to attend graduate school and possibly teach civil engineering at a college level.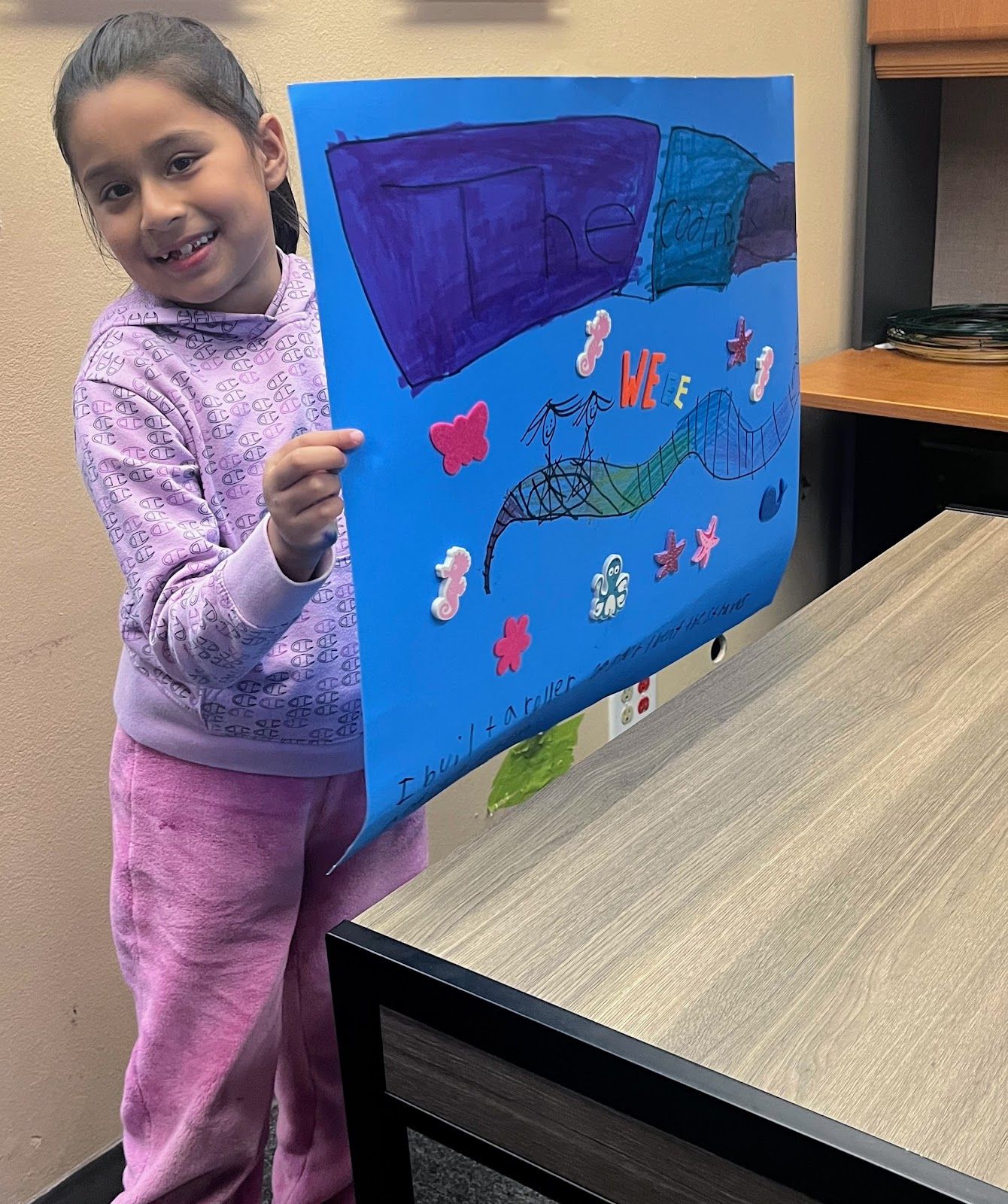 Saadeh concludes each lesson with a discussion on what the girls learned and how the science applies to everyday life. During the seventh and last workshop, the girls make posters on their favorite experiment of the program and present to their peers and parents. At the end of the program, the girls will have learned how to communicate their ideas in addition to mastering STEM skills.
"I want them to know that they should follow and pursue their passions. They're equally as capable as their male counterparts to pursue a degree in STEM," Saadeh said. "My ultimate goal is to normalize the concept of representation within STEM fields, but also advocate for them to gain confidence and self-worth."
For more information, visit Saadeh's Women in STEM club Instagram page, @lahs_women.in.stem.
Bella Kim is an Editorial Intern for Spotlight Schools. She is also The Youth Center's marketing intern.