Spotlight Schools Newsletter August 18, 2023
🌧️ Preparing for Hilary; 📚 It's back-to-school season in Orange County; 🏈 Girls make history on the high school gridiron.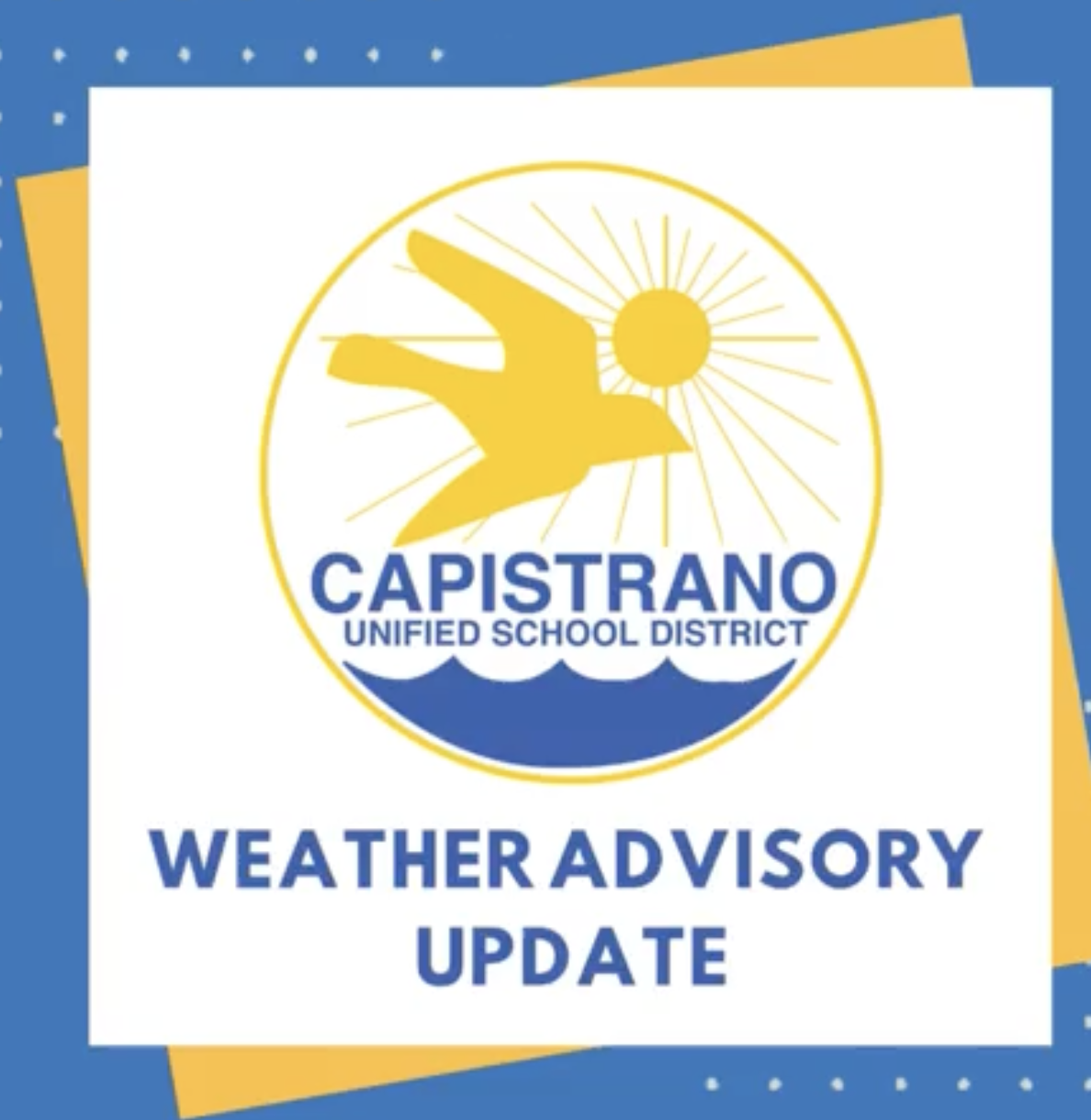 📚 We're back!
After a break for summer, the Spotlight Schools newsletter is back, just as students and teachers head back to class for the 2023-24 academic year.
We're excited to continue reporting exclusively on education in Orange County so you can better navigate the TK-12 educational experience.
Not a subscriber to this email newsletter? Sign up here.
Here's what's new at Spotlight Schools:
NEWSLETTER: Our email newsletter has a new look and a new schedule. Expect to see this in your inbox once a month.
WEBSITE: Check out our newly redesigned website, SpotlightSchools.com. It has a new search function to help you find the stories that interest you.
POP-UP NEWSROOM: Spotlight Schools will be hosting a pop-up newsroom on Sept. 9 at the Rossmoor Family Festival at Rush Park. More details to come.
Remember to follow us on Instagram and X for more coverage of local schools.
Yours in knowledge,
Jeannette Andruss, Co-founder and Chief Editorial Officer
---
School districts prepare for Hilary's impact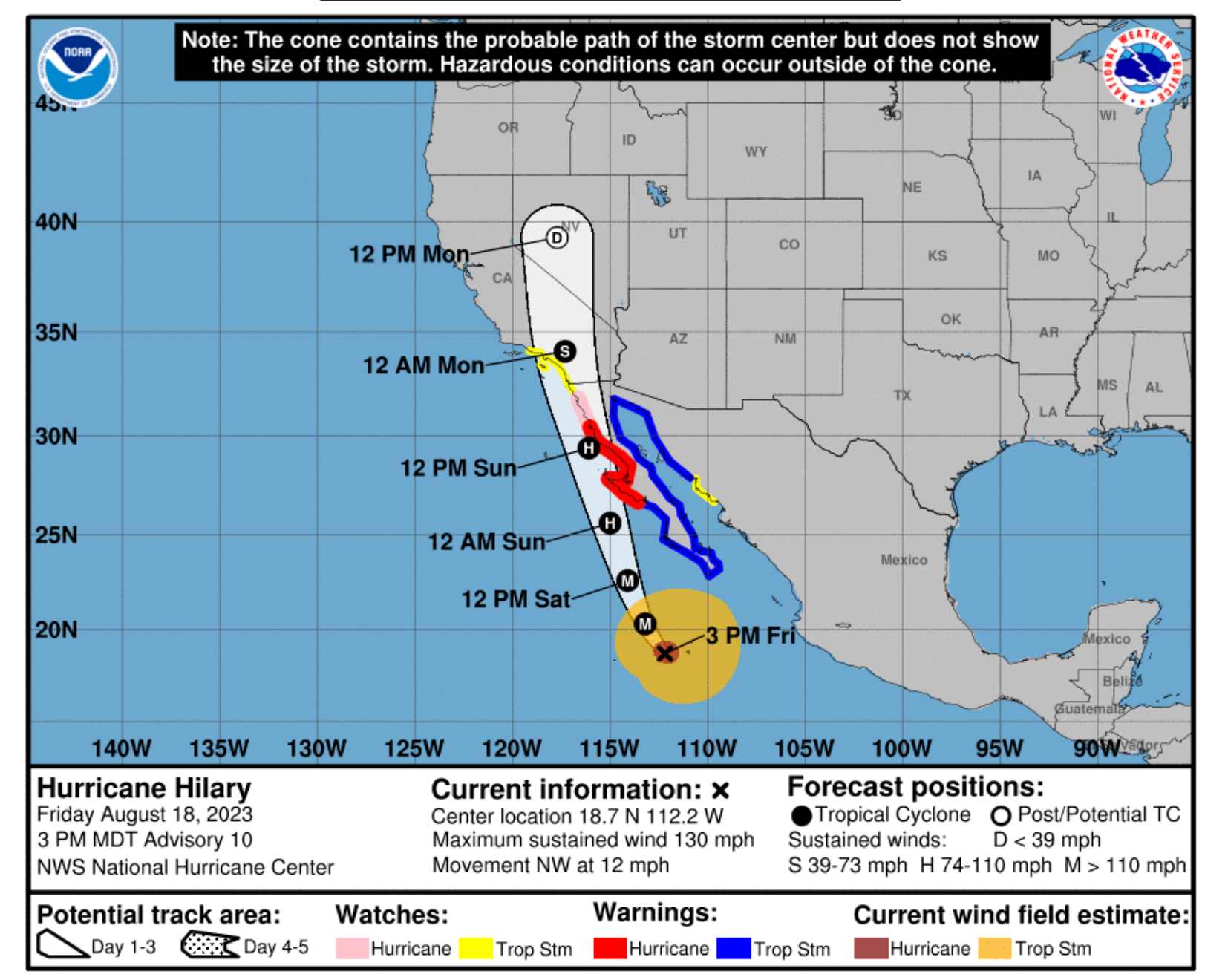 Hurricane Hilary is currently storming toward Mexico. But some school districts in Orange County are already notifying families about the possibility that the giant storm could impact students and campuses when it hits Southern California.
Government forecasters predict Hilary will arrive in our area this weekend as a tropical storm, bringing heavy rain and winds, and continue to soak the area through Monday.
Monday is also when the Newport-Mesa Unified School District is scheduled to welcome students back to school for the 2023-24 academic year. On its website, the district assured families it is prepared.
"Our District has taken proactive steps to mitigate potential storm impacts. We have plastic tarps, sandbags, and other equipment on hand if anticipated storms impact our schools and offices. We also have maintenance teams on standby to check for roof or other leaks and provide immediate support to mitigate and resolve potential impacts of the storm so that we can maintain continuous learning. This team will continually monitor conditions throughout the weekend, and we will update you if we believe anything will impact the start of school."
In an email message sent to families of the Los Alamitos Unified School District today, Superintendent Andrew Pulver, Ed.D., wrote: "As we monitor the conditions over the weekend with our local and state agencies, we remain prepared to make and communicate any adjustments to one or more of our school's schedules if needed to ensure the safety of our entire school community."
Orange Unified posted a similar message on its Instagram account.
Capistrano Unified, the largest public school district in O.C., wrote on its website today, "We will be monitoring the weather conditions and impacts to our schools this weekend to ensure the safety of our students and employees when we return to school next week. Please know that we will communicate any changes to normal school operations prior to the start of school Monday morning."
The worst amount of rain and flooding could be seen in San Bernardino and Inyo counties, according to the L.A. Times.
Spotlight Schools will be following Hilary's path and have the latest on our Instagram account.
---
Back-to-school season underway in O.C.
One education leader shares his view on the academic year ahead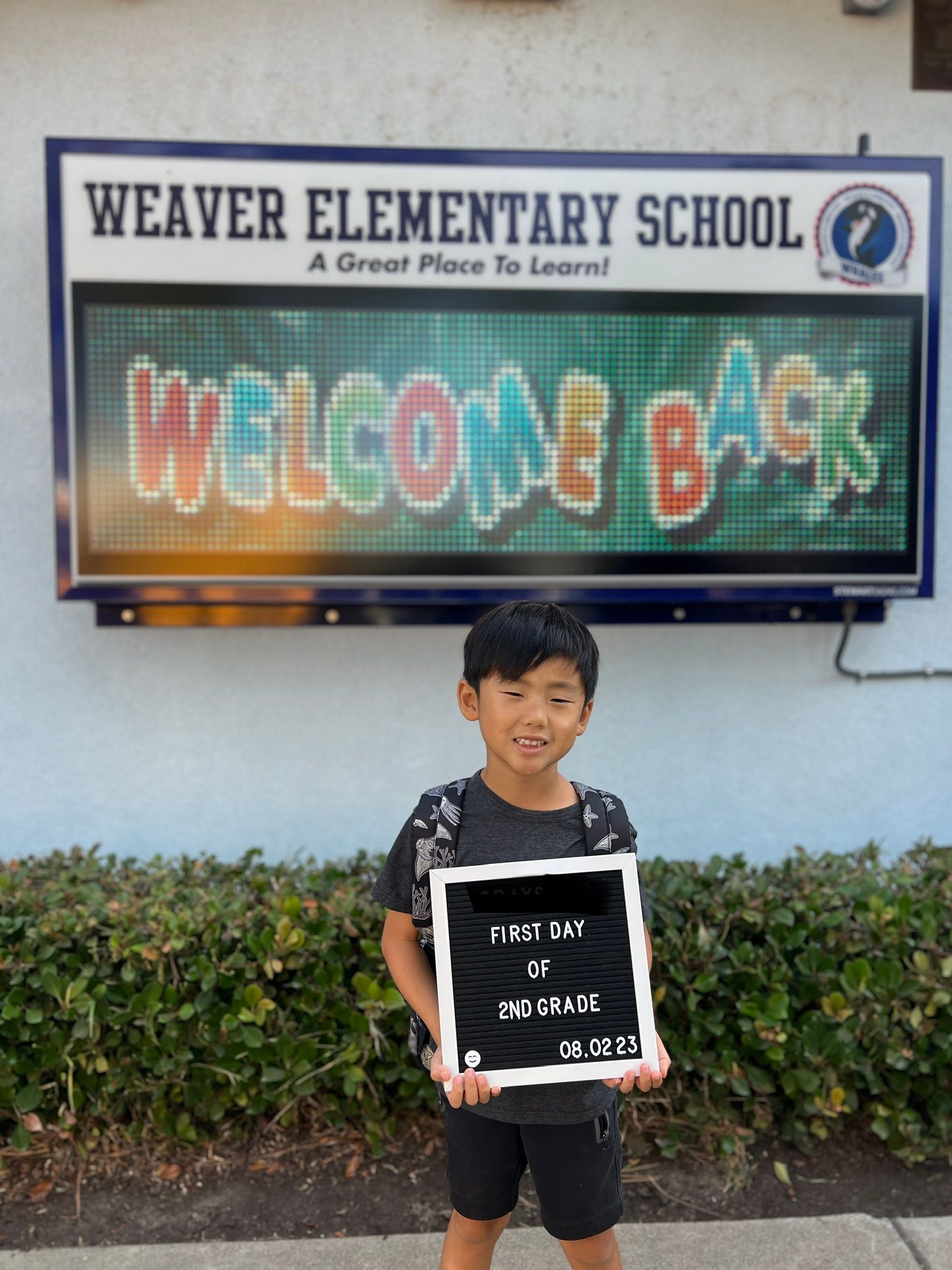 Thousands of local students are heading back to campuses this week as the 2023-24 school year starts. Most of the 28 public school districts in O.C., as well as many charter schools, are welcoming new classes of transitional kindergartners all the way up to high school seniors this week.
Three school districts including Fountain Valley, Ocean View and Huntington Beach City won't start the school year until after Labor Day. California requires schools to provide 180 instructional days during the academic year, according to the Orange County Department of Education.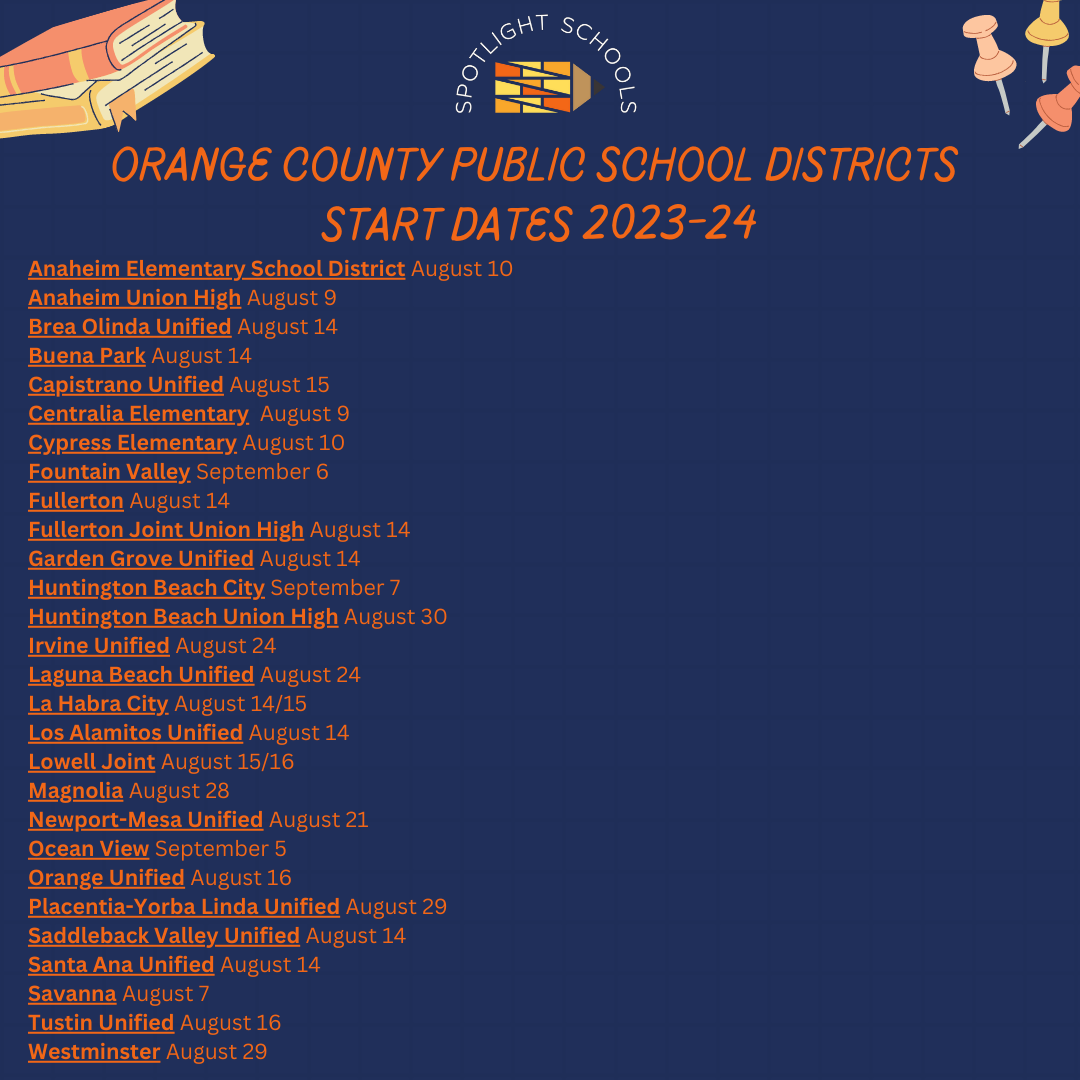 As we embark on the next school year, Spotlight Schools asked Ramon Miramontes, Ed.D., deputy superintendent of the OCDE, to share his thoughts on what's ahead for students, parents, and teachers. Read what he had to say about standardized test scores, OCDE programs you may not know about, and more at SpotlightSchools.com.
---
Girls making history on the high school gridiron
For the first time, flag football teams will compete as a CIF sport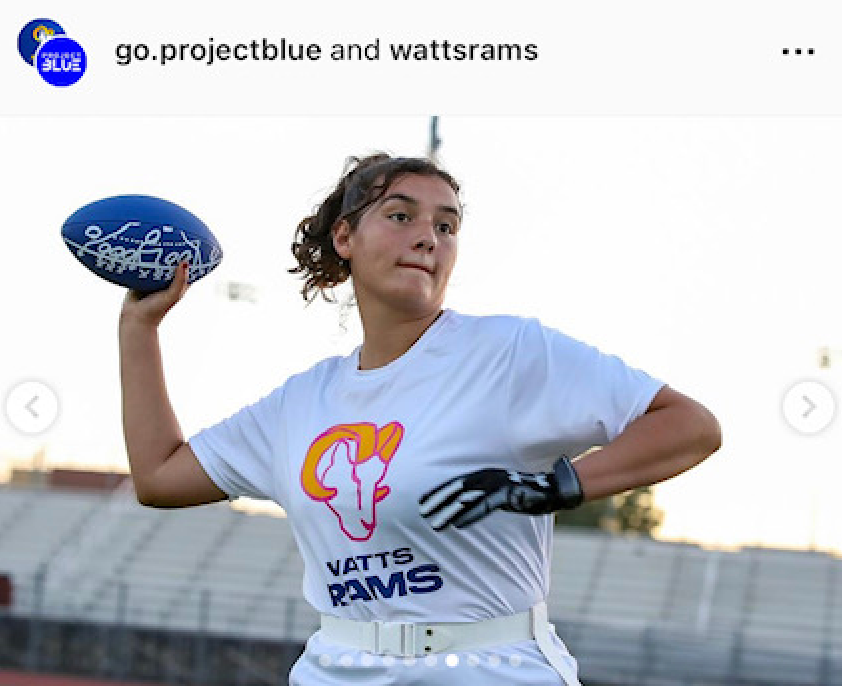 Girls are making history on the high school gridiron this fall.
Student-athletes from across Orange County will be competing in the inaugural season of girls flag football after it was made an official sport by the statewide body that governs high school athletics, the California Interscholastic Federation (CIF), in February.
Games of the 7-on-7 non-contact sport begin today, which is also the start of the boys high school football season, and continue through Oct. 28.
One hundred and fourteen schools in the CIF Southern Section are fielding girls flag football teams this season. In Orange County, that includes Edison High School, Fountain Valley High School, University High School, Marina High School, and more.
Los Alamitos High School junior Rylee Robles hustled to make sure her campus had a flag football team this season.
Rylee became obsessed with the sport in middle school after competing in Friday Night Lights (FNL), a youth football league in Los Alamitos, where she said she was sometimes the only girl on her team.
"I always thought that I would only be able to play recreational flag football and that FNL would be the extent of my experience, never in my dreams did I believe I could be a high school football player," Rylee, a quarterback, wrote in an email to Spotlight Schools.
But her thinking changed last school year when she heard flag football was under consideration for CIF approval.
That's when Rylee got to work.
Read more about how Rylee brought flag football to LAHS, and hear from her coach, on SpotlightSchools.com.
---
Other stories we're reading..
---
Back to school bike show
We end this newsletter with what was a very exciting way to start the new school year. Emery Elementary School in the Buena Park School District welcomed students back to school this week with an assembly featuring Robert Castillo's BMX Freestyle Team.
See more pictures on the BPSD Instagram account.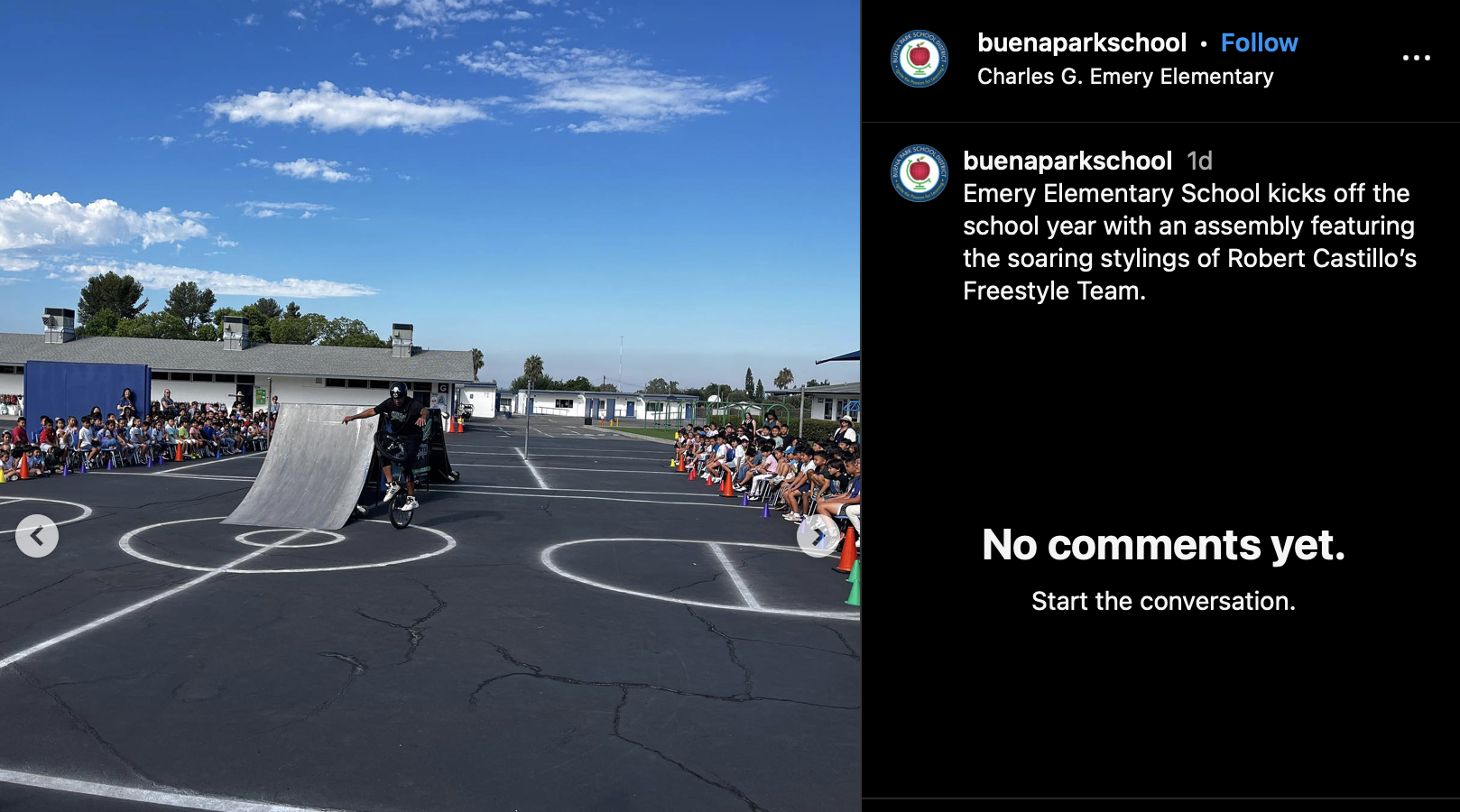 Thanks for reading!
Got feedback? Email us hello@spotlightschools.com!