Historic girls flag football season starts
Now a CIF sport, student-athletes at more than 100 SoCal high schools will compete in the girls flag football inaugural season.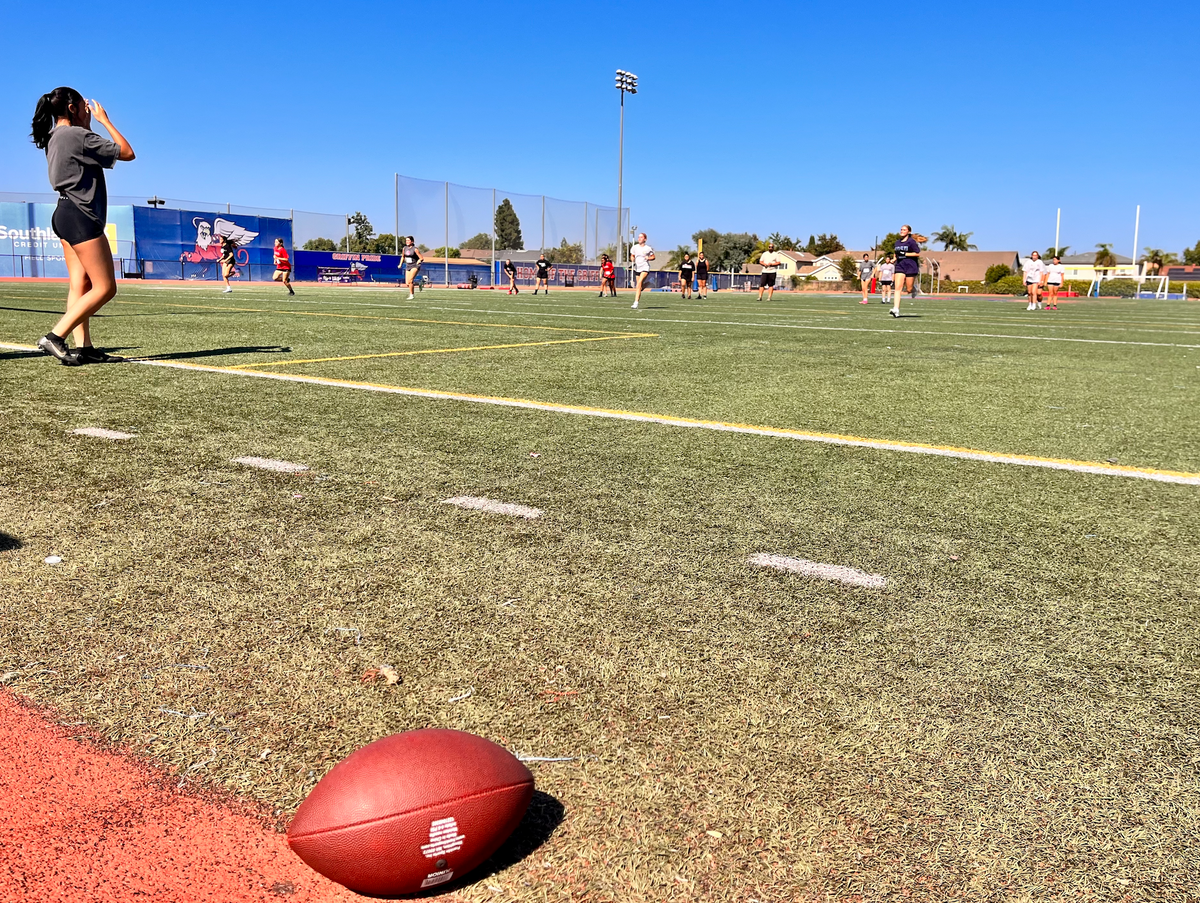 Girls are making history on the high school gridiron this fall.
Student-athletes from across Orange County will be competing in the inaugural season of girls flag football after it was made an official sport by the statewide body that governs high school athletics, the California Interscholastic Federation (CIF), in February.
Games of the 7-on-7 non-contact sport begin today, which is also the start of the boys high school football season, and continue through Oct. 28.
Los Alamitos High School junior Rylee Robles hustled to make sure her campus had a flag football team this season.
Rylee became obsessed with the sport in middle school after competing in Friday Night Lights (FNL), a youth football league in Los Alamitos, where she said she was sometimes the only girl on her team.
"I always thought that I would only be able to play recreational flag football and that FNL would be the extent of my experience, never in my dreams did I believe I could be a high school football player," Rylee, a quarterback, wrote in an email to Spotlight Schools.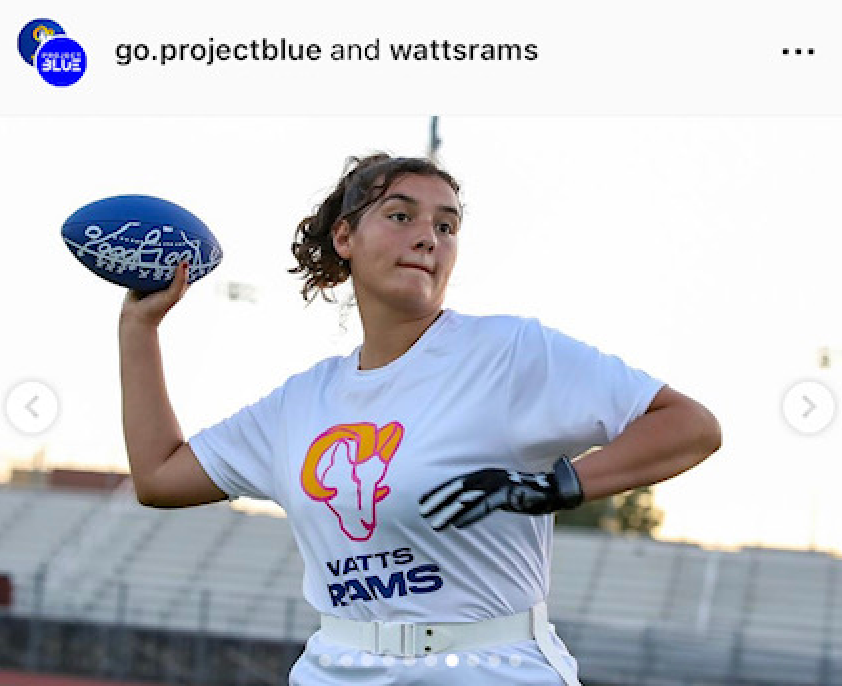 But her thinking changed last school year when she heard flag football was under consideration for CIF approval.
That's when Rylee got to work. She met with LAHS Principal Christiana Kraus and started recruiting potential players and publishing her "Touchdown Tuesday" newsletters to get the word out.
Kraus called Rylee the "true starter to make a conversation about having a flag football program into a reality."
Rylee is now one of the 27 players on the first-ever girls flag football squad at LAHS, which is being coached by Laura Hart, a longtime youth football coach and the current President of Los Alamitos Pop Warner.
During an interview before the team held tryouts earlier this month, Hart said she was excited about what she thinks will be a successful season.
"I think teaching is the most important part this year, making sure they're having fun. But also, just making this an experience for them because they're making history with this team," Coach Hart said.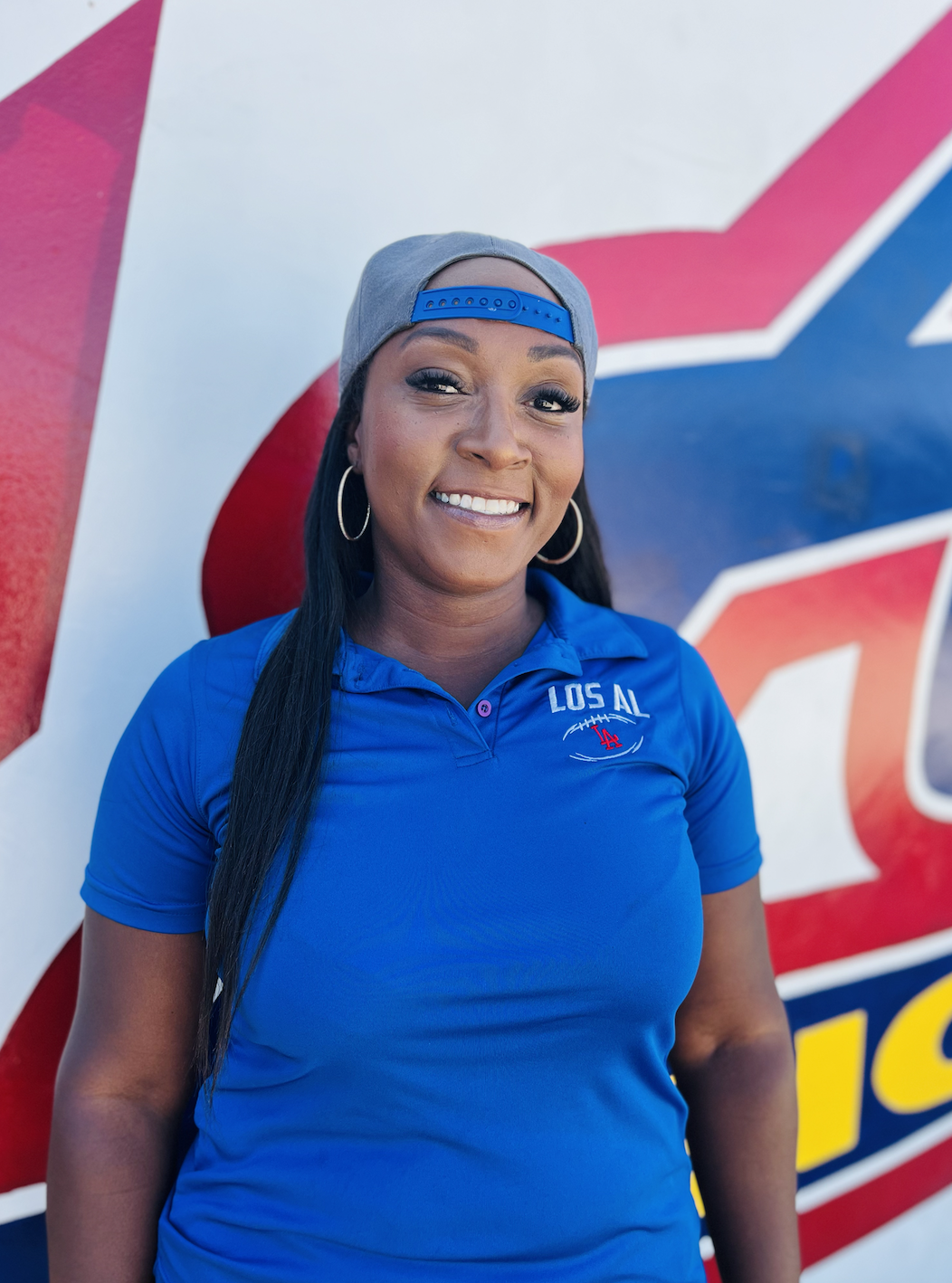 Los Alamitos isn't the only high school that is a part of this historic season. One hundred and fourteen schools in the CIF Southern Section are fielding girls flag football teams this fall.
In Orange County, that includes Edison High School, Fountain Valley High School, University High School, Marina High School and more.
Some of these campuses had club teams last school year, formed in partnership with The Matt Leinart Flag Football League, started by the former Mater Dei High School quarterback who went on to play in the National Football League.
The NFL is also credited with contributing to this moment. "The NFL and, locally, the Los Angeles Rams and Los Angeles Chargers have been instrumental in making girls flag football a CIF sport, not only here in the section but statewide," Thom Simmons, Assistant Commissioner for CIF-SS, wrote in an email to Spotlight Schools.
The NFL and its teams have sponsored and supported flag football leagues and clinics for children across the country, as ESPN reported. That includes the Females in Flag - Orange County league and the Watts Rams, a youth football program Rylee participated in.
Girls in California can play on boys high school football teams, like Laguna Beach High School alumna Bella Rasmussen, but very few do. Meanwhile, flag football has grown in popularity with the number of girls playing in high school doubling to 11,000 between 2009-2019, according to the National Federation of State High School Associations.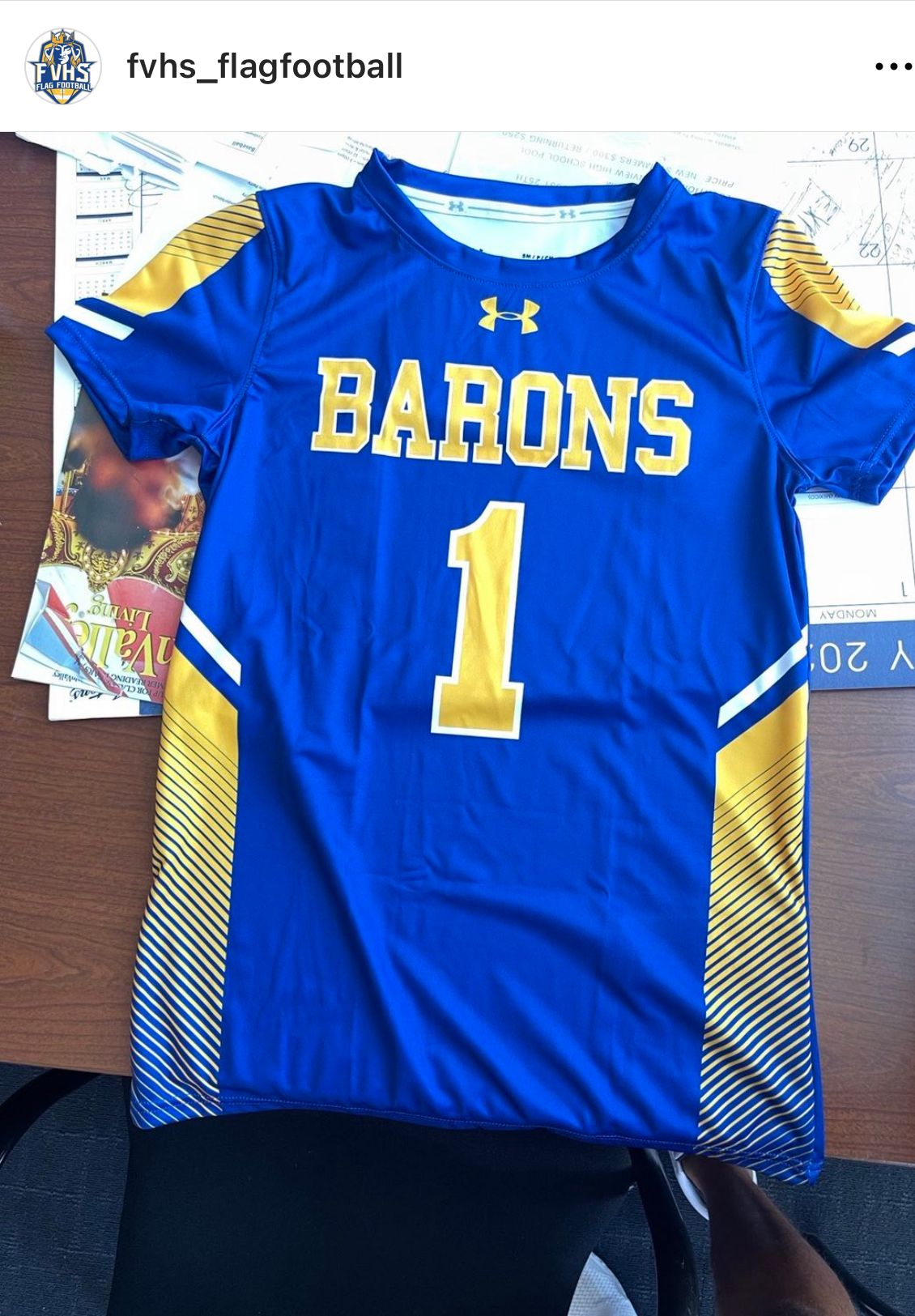 Opportunities to play flag football beyond high school appear to be increasing. In June, the Atlantic East Conference announced plans to become the first NCAA Conference to offer varsity female flag football at its colleges with a goal to start in 2025. And this October, the International Olympic Committee will consider making flag football an Olympic sport.
Even with the sport's growing popularity, Coach Hart noted that she still hears people tell her that girls should not be playing football. She said she hopes to counter that narrative with support from the community. She encourages people to come out to watch the LAHS girls flag football program, which will have varsity and junior varsity teams.
"It's a new sport but I want [the players] to feel like they're accepted in this realm. So I think the support is going to be big, especially for home games," Hart said.
Hart said most of her players also compete in other high school sports. That includes Rylee, who throws the shot put and discus on the LAHS track and field team.
But Rylee points out that girls flag football offers a unique opportunity to high school student-athletes at a time when youth sports in O.C. is increasingly competitive.
"In many high school sports, athletes have specialized in their sport/position for years and played on club/travel teams, which limits the opportunity for athletes to participate unless they have played that sport for many years," Rylee wrote in an email and added, "With flag football, since it is still quite new, girls can participate, even with limited experience."
Rylee said she's glad girls in the future will be able to say that they were high school football players.
You can catch Rylee and the Lady Griffins play their first league game on Wednesday, Sept. 6, at 6:00 p.m., when they face off against the Edison Chargers at Los Alamitos High School.
Check out the complete schedule for the CIF-SS girls flag football season on MaxPreps.com.