Construction to start on new WellSpace at Los Alamitos High School
Los Alamitos Education Foundation to pay to build student wellness center staffed by mental health professionals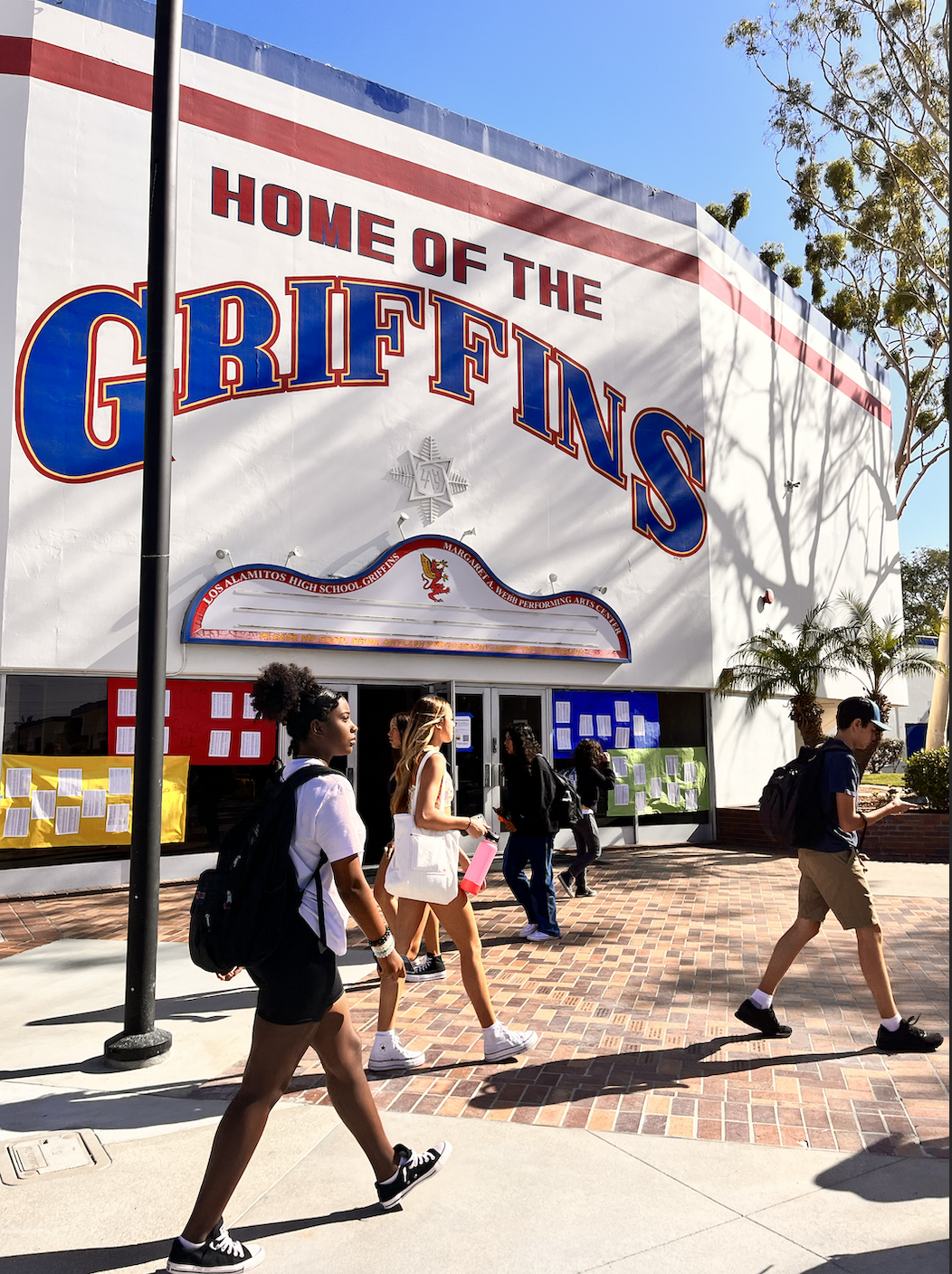 A new space for students to relax, recharge and seek guidance from mental health and wellness professionals is being built at Los Alamitos High School.
Construction is expected to start on September 6 on the new WellSpace at LAHS, according to Nichole Pichardo, Public Information Officer for the Los Alamitos Unified School District. Griffins could be able to access the space by November.
"When we talk about students thriving here in Los Alamitos Unified, we know that it just can't be academically. We must take a deeper look at their social emotional needs as well," Superintendent Andrew Pulver, Ed.D., wrote in part of a statement to Spotlight Schools.
The  Los Alamitos Education Foundation (LAEF), the non-profit partner of Los Al USD, is expected to cover the cost to construct and furnish the WellSpace which is estimated to be between $230,000 to $245,000.
Students and parents at the district's nine campuses in Los Alamitos, Seal Beach and Rossmoor may best know LAEF as the provider of after-school and summer enrichment programs. But thanks in part to LAEF's fundraising efforts, it has also donated  tens of thousands of dollars toward student wellness in the district including paying to construct  WellSpaces at Oak and McAuliffe Middle Schools in 2021, the first of their kind in Orange County. LAEF has also helped  pay salaries for mental health professionals in the district in 2017, 2018 and 2021.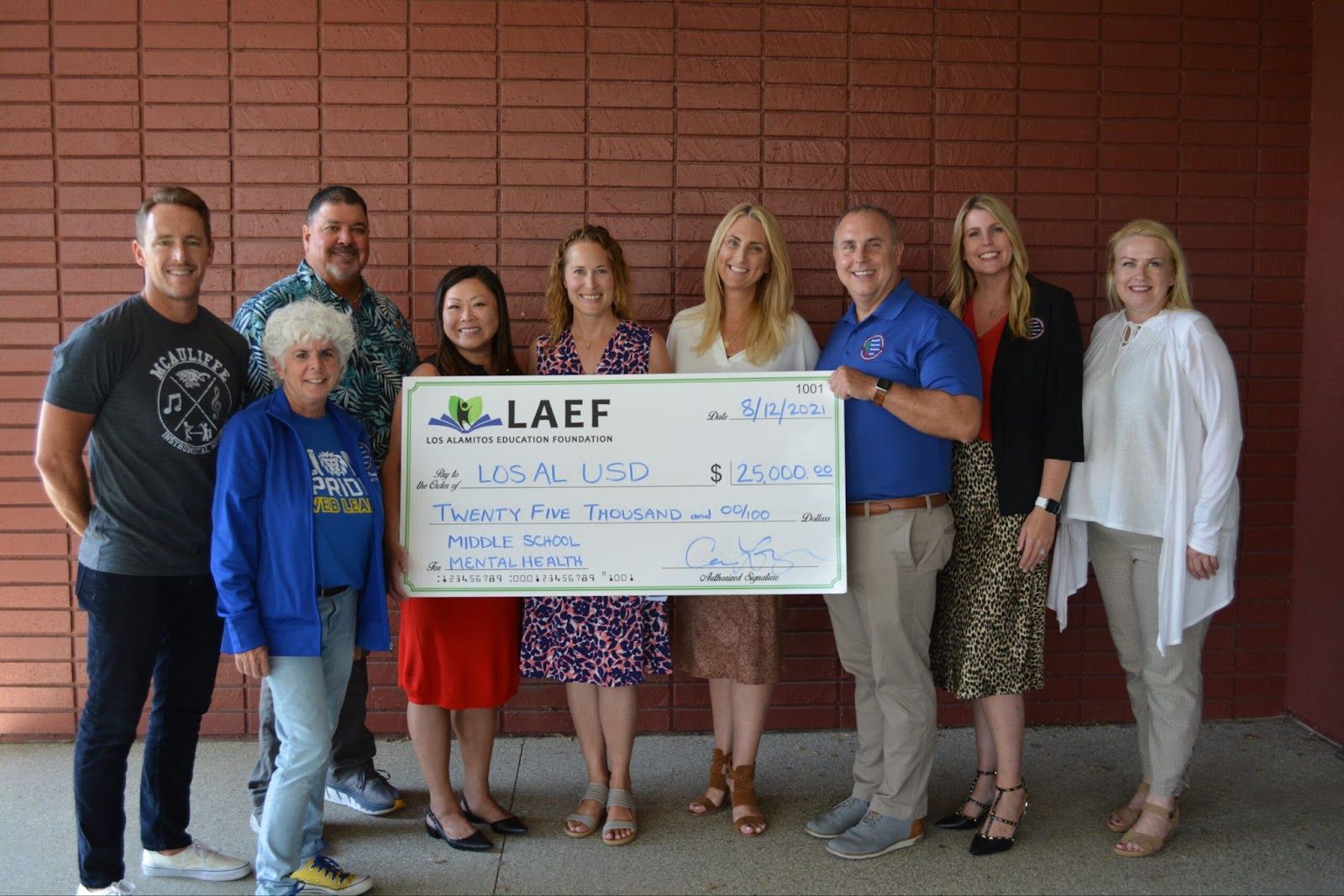 "It was just becoming apparent that it was the new need," LAEF Executive Director Carrie Logue said in a recent interview explaining how LAEF came to include supporting student wellness in its mission.
For the past five years, students have increasingly struggled with mental health issues including anxiety and depression. The Centers for Disease Control and Prevention  report that suicide is the second leading cause of death for 10 to 14-year-olds.
The social and emotional needs of students have grown during the Covid-19 pandemic as young people dealt with isolating lockdowns, financial hardship and, in some cases, the death of a loved one. Last December, the U.S. Surgeon General declared a  mental health crisis among America's youth.
California's  elected officials and  educators are trying to meet the demand from young people for mental health services, but in some school districts, students are left waiting for help, reports The L.A. Times.
WellSpaces are believed to help provide an outlet for young people. They are staffed by mental health professionals including counselors and school psychologists. In 2021, Los Al USD  increased its wellness staff by hiring more counselors and social workers.
WellSpaces look more like a relaxing lounge in a spa than a traditional public school classroom. With plush furniture, soft lighting, peaceful decor and calming activities, WellSpaces can offer students a break from the stress of daily life in a supervised setting.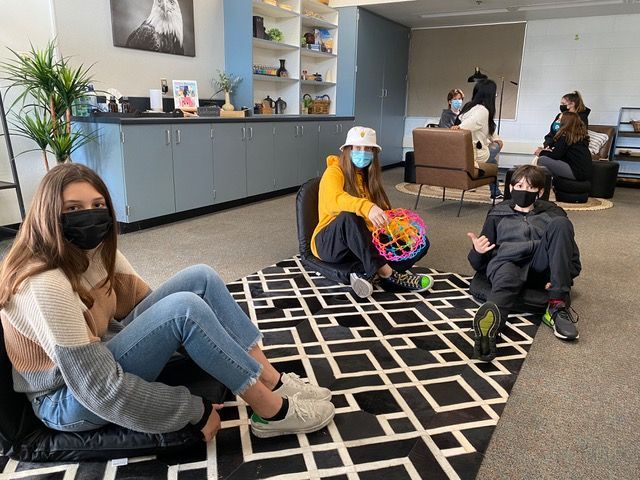 Students can make appointments with counselors, get permission from their teachers to make a short trip to the WellSpace during class or stop by during breaks between classes or during recess or lunch.
"Over the past year we've seen the positive impacts our WellSpaces have had for our middle school students and with the generous support from our Los Alamitos Education Foundation, we are now bringing this space to our high school students," Dr. Pulver said.
The WellSpace at LAHS will transform a former preschool site on the campus into a calming oasis where students can decompress and visit with wellness counselors. There are also plans to create a "Zen garden" outdoor space in what used to be a playground.
"It's a signature project for us," Logue said, stressing that she wants students to know about the new resource at LAHS. "There is a place of peace and solace on campus so students do not just have to bottle up" their emotions, Logue said. "There is a place for them to process and feel better."
Logue believes that building WellSpaces can also help change the narrative about mental health in our community. "The fact that this space exists opens up those conversations about mental health and reduces the stigma and that is critical."
A long term goal for LAEF is to open up the LAHS WellSpace and its services to students and families beyond school hours. "This is our next big phase and hope," Logue said. The question she hopes to answer: "How can we equip parents to better understand what their children are going through?"
LAEF is also helping create WellSpaces for the district's youngest students. It recently  donated $3,000 to each of the six elementary schools in the district to help pay for decor and furniture for the spaces for TK through 5th graders.
Last year, LAEF donated $1,000 to create a "Peaceful Pod" at Weaver Elementary through a project from the school's Ambassadors program. At McGaugh Elementary in Seal Beach, wellness counselor Tina Hereen has already started setting up a calming center for Sea Lions, where they will use the  Second Step program for social and emotional lessons.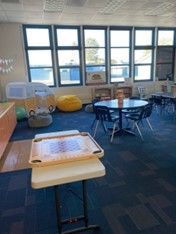 "We want our students of all ages to have the freedom to know that it's OK to need a break. It's OK to ask for help and it's OK to seek support. These are things that a lot of times, as adults, we learn on our own, but we are embedding this important work into our district goals, priorities and culture and teaching our students these skills," Dr. Pulver wrote in his statement.
The LAEF Executive Committee has recommended the approval of a donation of $245,000 to fully fund the LAHS Well Space construction costs, furnishings and decor, according to Logue. It is expected to be approved by the LAEF Board at its next meeting on Sept. 21.
👉🏼 For Los Alamitos USD families – you can find contact information for the mental health professionals on your campus here.  And be sure to follow the district's wellness counselors on Instagram.