Charter School's petition sparks debate; ? We interview the local teacher who won big on Wheel of Fortune; ? What the new gym at LAHS could look like.
🍝 Eat good food and support students; 🎊 Party pics: Westminster School District celebrates 150th anniversary; $10,000 scholarship for high school students
🍝 Eat good food and support students; 🎊 Party pics: Westminster School District celebrates 150th anniversary; $10,000 scholarship for high school students

Helping you better understand, navigate and participate in the TK-12 public school experience in Orange County.
In this week's newsletter...
October 4, 2022
FIRST BELL 🔔 Following parental complaints, two O.C. Board of Education trustees express concerns about approving charter school's new campus.
SECOND BELL 🔔 New details on second gymnasium for Los Al High School.
EXTRA CREDIT 📌 Free CHOC webinar on anxiety in kids and teens.
RECESS 👏🏼How a McAuliffe teacher won big on Wheel of Fortune!
Spotlight Schools is a nonpartisan, hyperlocal newsroom covering education in Orange County and this is our weekly newsletter.
If you haven't signed up for our newsletter, click here. And be sure to visit the Spotlight Schools website to read more local education news, check out past editions of our newsletter, learn more about our newsroom and even become a supporter of our journalism. Follow us on Instagram and Twitter for news and updates.
Please send feedback/story ideas/questions to hello@spotlightschools.com.
Yours in knowledge,
Jeannette Andruss, Co-Founder and Chief Editorial Officer
FIRST BELL
This Week's Top Story
Parental complaints prompt discussion about the OCBE's process for considering charter school petitions

Parental complaints have prompted Orange County Board of Education members Jorge Valdes, far left, and Ken Williams, second from right, to publicly question if they should deny a 10-year-old charter school's petition to expand. The petition is on the Oct. 5 agenda. Photo courtesy of OCBE website.
"Remember that old song, 'I was country when country wasn't cool?' Well guess what? My colleagues and I, we were charter when charter wasn't cool."
That's how Orange County Board of Education President Lisa Sparks, Ph.D., described her fellow trustees during a press conference last month before opening up a board-sponsored forum titled "Strengthening California's Charter Schools at a Local and State Level."
A majority of the OCBE trustees have voiced support for school choice and charter schools. One of their most significant roles is to hear appeals from charter schools that were denied permission to open or expand from a local school district's board of education.
Now one charter school's petition that's on the OCBE's agenda for tomorrow appears to be testing some board members' generally unwavering support for charter schools.
It's also raising questions about what trustees should or can consider when approving or denying a charter school's petition.
Is the board's job to offer families more options and choices for students? Or should a charter school's curriculum factor in decision making and finally, what role does a school's perceived political values or hired contractors play in informing decisions?
Charter schools are free, public schools that are funded with taxpayer dollars but have more flexibility in their curriculum and approach to educating TK-12 students. They are subject to increased local oversight.
There are 35 charter schools in Orange County serving roughly 21,000 students, according to the OCBE website. That's a small slice of the 475,000 students attending the county's more than 600 public schools.
Established more than ten years ago, the award-winning charter school Oxford Preparatory Academy is petitioning the OCBE to establish a middle school campus in the Saddleback Valley Unified School District. But some parents are criticizing the school.
Under scrutiny is the OPA's recent approval of a contract with a vendor to train six teachers in how to set up "Restorative Circles," a tool to encourage participation in the classroom, according to an OPA official.
One father described the contractors as "political activists rather than educators" based on what he saw online, including an anti-racism reference.
Board trustee Ken Williams, D.O., told OPA's Executive Director Amy Kernan, Ed.D., at the August 17 public hearing on the petition that he was very concerned about the contractor, and that it could translate to a "no" vote from him.
"This is a real serious matter in this nation. This culture and this ideology that racism is pervasive is the wrong political notion to be portraying at [the] school level," Dr. Williams said.
At the same meeting, Dr. Sparks cautioned: "... we will be looking in detail at those kinds of contracts and it could get in the way of approval."
In a letter sent to OCBE trustees after the Aug. 17 meeting, Dr. Kernan of OPA wrote:
"Oxford Preparatory Academy definitely takes all parent concerns very seriously and works hard to address any issue immediately. We also never want to give the perception that we are doing things that may make our community uncomfortable, like teaching [critical race theory] or promoting particular political views. I want to assure the Board that we are not teaching CRT or Marxism. We also do not teach gender pronouns to elementary students," she said in the letter.
At the Sept. 20 OCBE forum supporting charter schools, Dr. Williams brought up the OPA petition in a question to panelists.
"We've had parents come up to us and complain about the 'wokeness,' about the inculcation of critical race theory about teaching Marxism," Williams said. He asked the five panelists, all proponents of charter schools, "Does this board have the right to say no to this charter?"
Read about the response, and the entire story, on the Spotlight Schools website.
SECOND BELL
Other Stories We're Following
In Pictures: Westminster School Districts marks 150th anniversary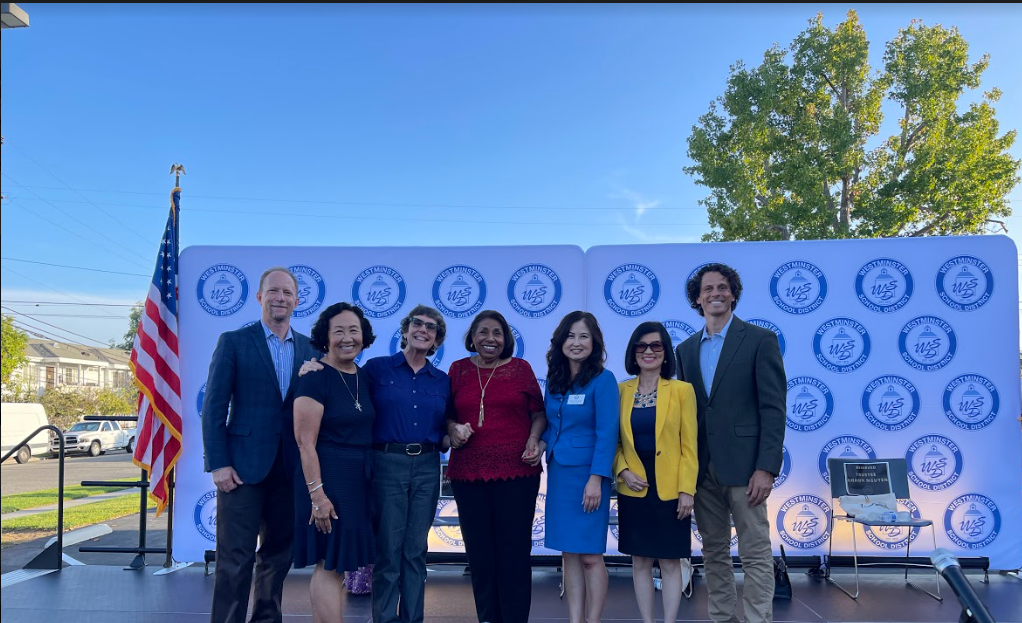 Westminster School District officials pose with special guests Janice Munemitsu and Sylvia Mendez during the 150th anniversary celebration on Sept. 29. Pictured left to right: Board Vice President David M. Johnson, Munemitsu, Board President Tina Gustin-Gurney, Mendez, Supt. Cyndi Paik, Ed.D., Board Clerk Frances Nguyen and Board member Jeremy Khalaf. Photo by Tony Phan of WSD.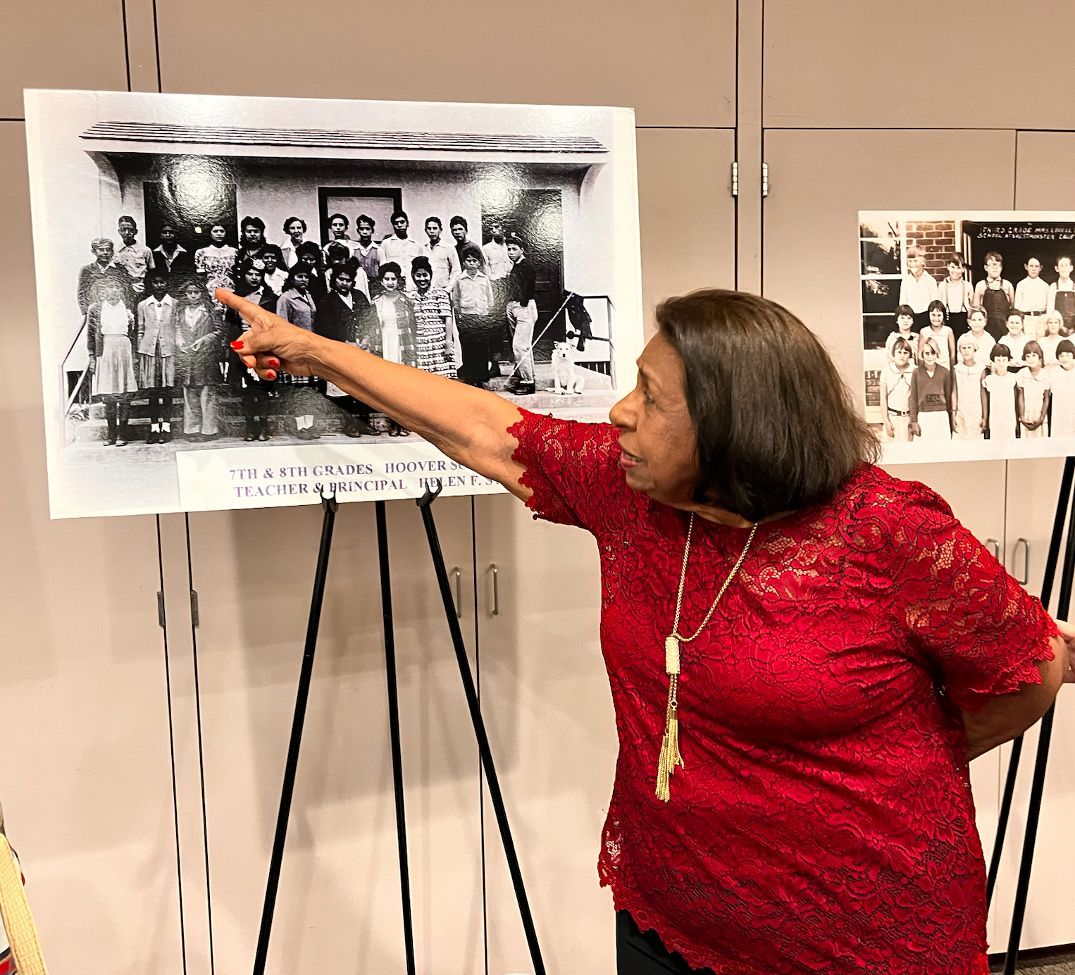 Sylvia Mendez, whose parents spearheaded the landmark school desegregation case, Mendez vs. Westminster, points to a poster with a picture of students, including her cousins, on display at the district's 150th anniversary celebration. Mendez said her parents were the heroes and she is their 'storyteller,' sharing how the case impacted students in O.C. and ultimately, nationwide. Mendez vs. Westminster laid the legal groundwork for the U.S. Supreme Court decision in Brown vs. Board of Education which outlawed school segregation across the U.S. Photo by Jeannette Andruss.
Students from DeMille Elementary School, which is home to California's first Vietnamese dual-language immersion program, performed for the crowd at the district's 150th anniversary celebration. Photo by Tony Phan of WSD.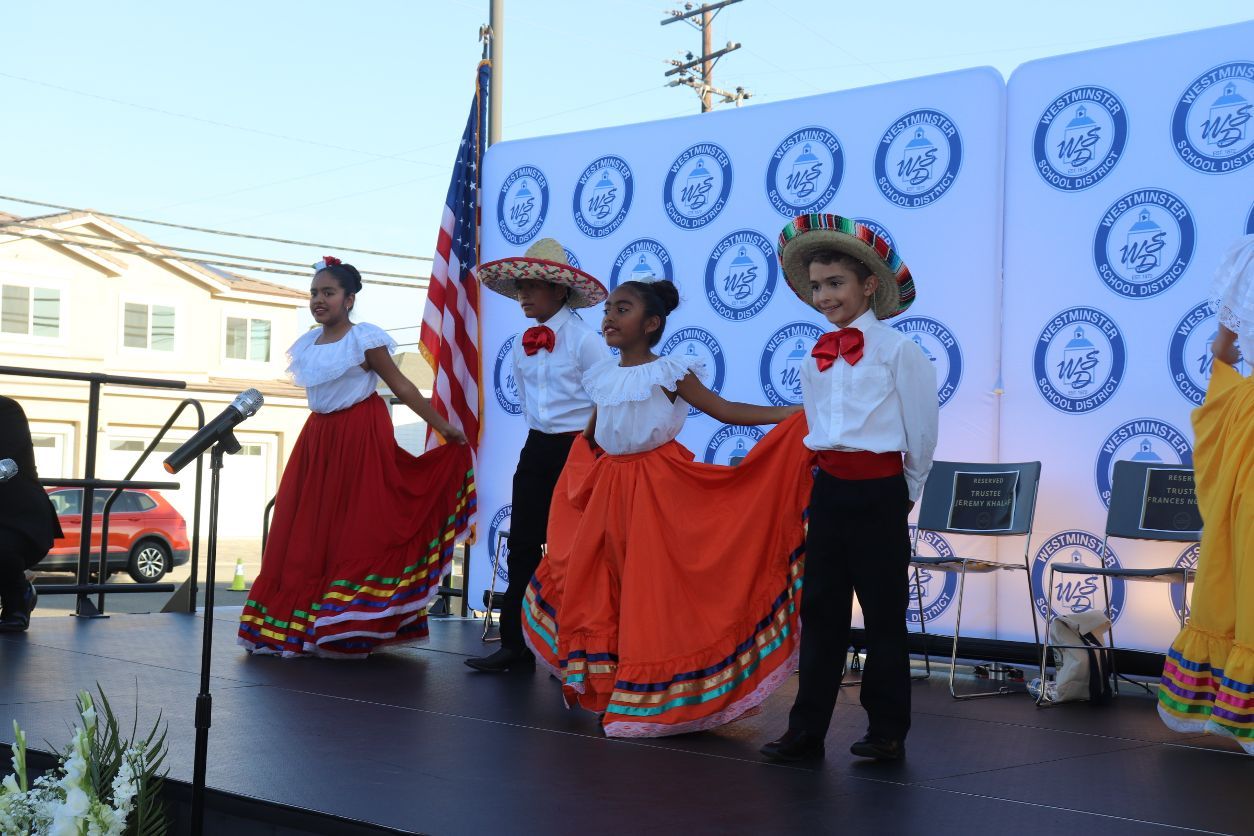 Students from Willmore Elementary, home of WSD's Spanish dual-language immersion program, performed for the crowd at the district's 150th anniversary celebration. Photo by Tony Phan of WSD.
You can read more about Westminster School District's celebration on the OCDE Newsroom website.
New details on proposed second gym at Los Alamitos High School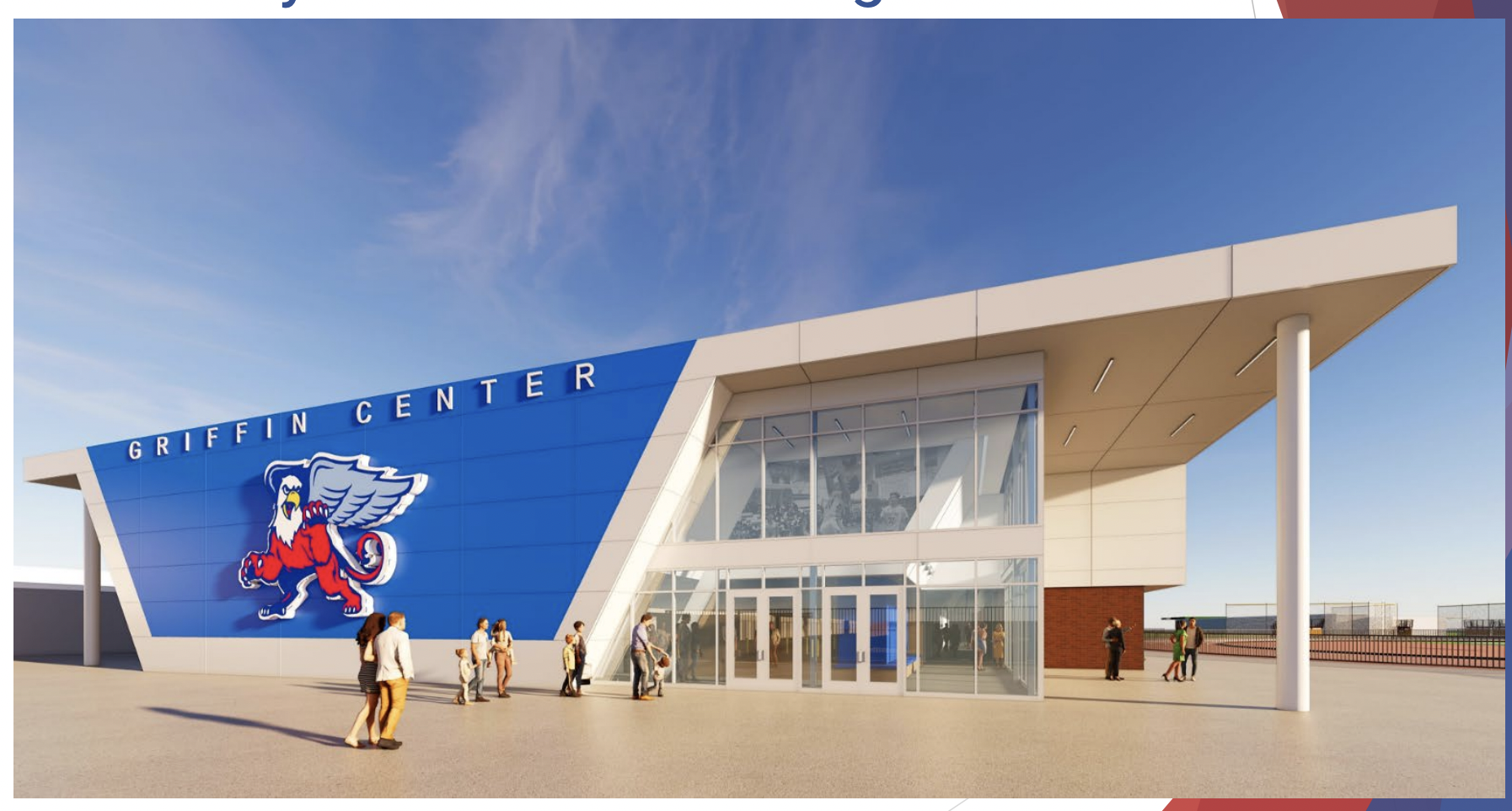 Rendering shows possible design for new, second gymnasium at Los Alamitos High School. Courtesy of Los Al USD.
We're getting a better idea of what a new, second gymnasium on the Los Alamitos High School campus could look like and how much it might cost.
Currently in its design phase, the public got an update on the project during the September 20 Los Alamitos Unified School District Board of Education workshop. C.J. Knowland, the district's Director of Facilities, Maintenance and Operations and Transportation, outlined the latest developments on the construction of the second gymnasium that is intended to serve basketball, volleyball and other sports teams as well as host assemblies and events.
It's slated to be the final large-scale construction project paid for with Measure G bond money. That's the $97 million bond measure local voters in Rossmoor, Seal Beach and Los Alamitos passed in 2018. Measure G already financed a new aquatics facility and the new multistory STEM building at LAHS. Funds from the 2008-approved Measure K bond measure were also used.
After a previous board meeting in March, it was clear that the board was going to have to make some tough decisions regarding the scope of the gymnasium project. The hope was to build a roughly 38,000-square-foot competition facility with three courts, bleachers for 2,000 people, multiple team rooms, a weight room, a ticket window and concession stand.
But with construction costs skyrocketing, the original $21 million budget is no longer enough.
"That really makes things a little bit difficult as we're trying to whittle our price down," Knowland said and added, "It's a constant battle. We're hoping it improves. It looks like it's plateauing but only time will tell."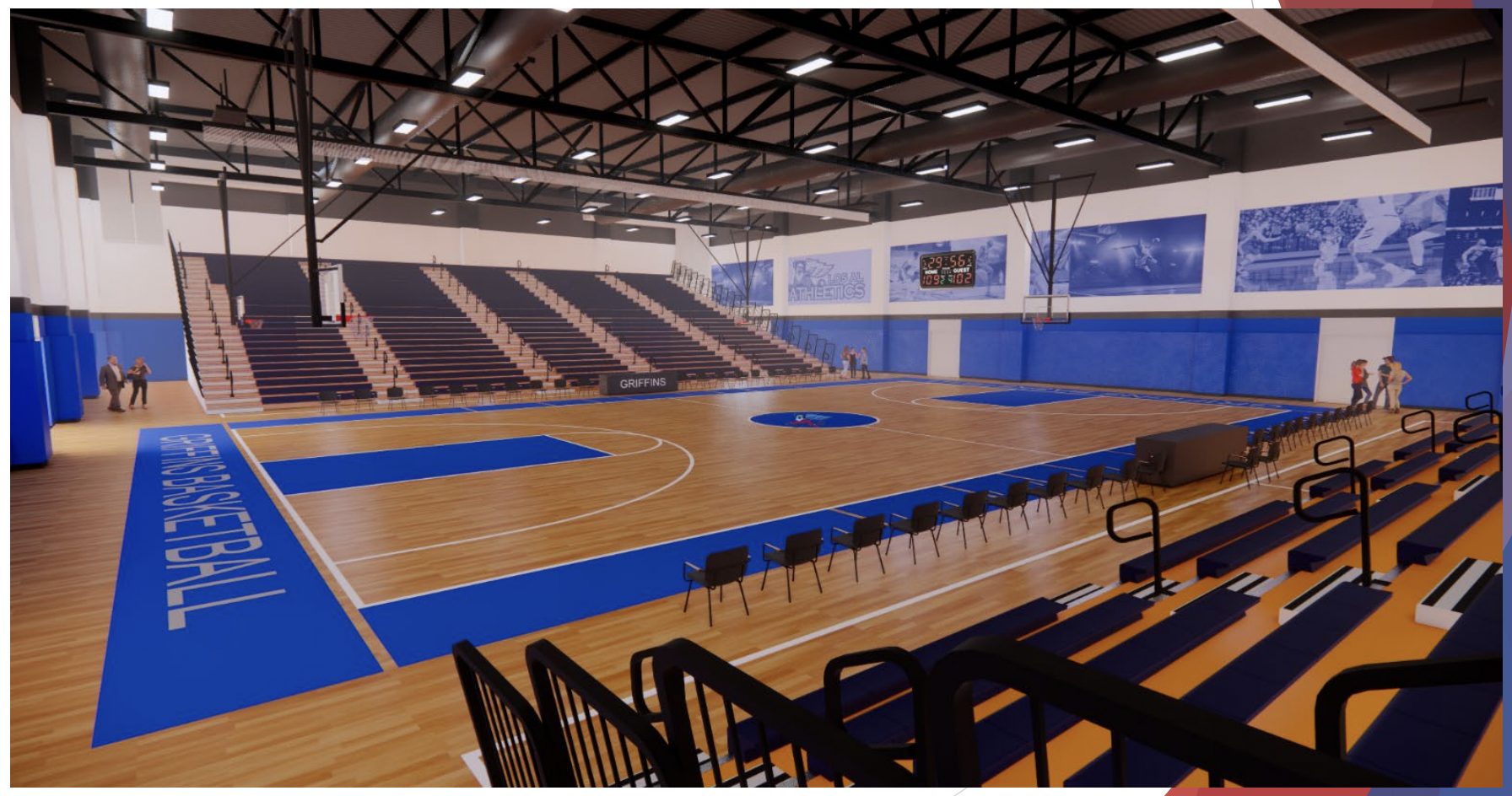 Rendering shows possible design for inside of new second gymnasium at Los Alamitos High School that would feature three courts and measure more than 30,000 square feet. Courtesy Los Al USD.
After speaking with stakeholders and looking at cost estimates from three general contractors and an estimating firm, Knowland said the plan is to reduce the overall size of the gymnasium and to break the project into two phases.
The first phase would be the bulk of the project building a roughly 30,000-square-foot facility with the three courts, team rooms, restrooms and a concession stand. Phase two would add the weight room and outdoor fitness areas to bring the total size to around 33,300-square-feet.
The total projected cost for both phases of the project, including with estimated contingencies, is around $28,500,000, according to Knowland. Construction on the second gymnasium could start by the summer of 2023 with a possible duration of 18 months.
⛹🏻‍♀️ Read more about the new gymnasium on the Spotlight Schools website.
Los Alamitos clobbers Newport Harbor 61-21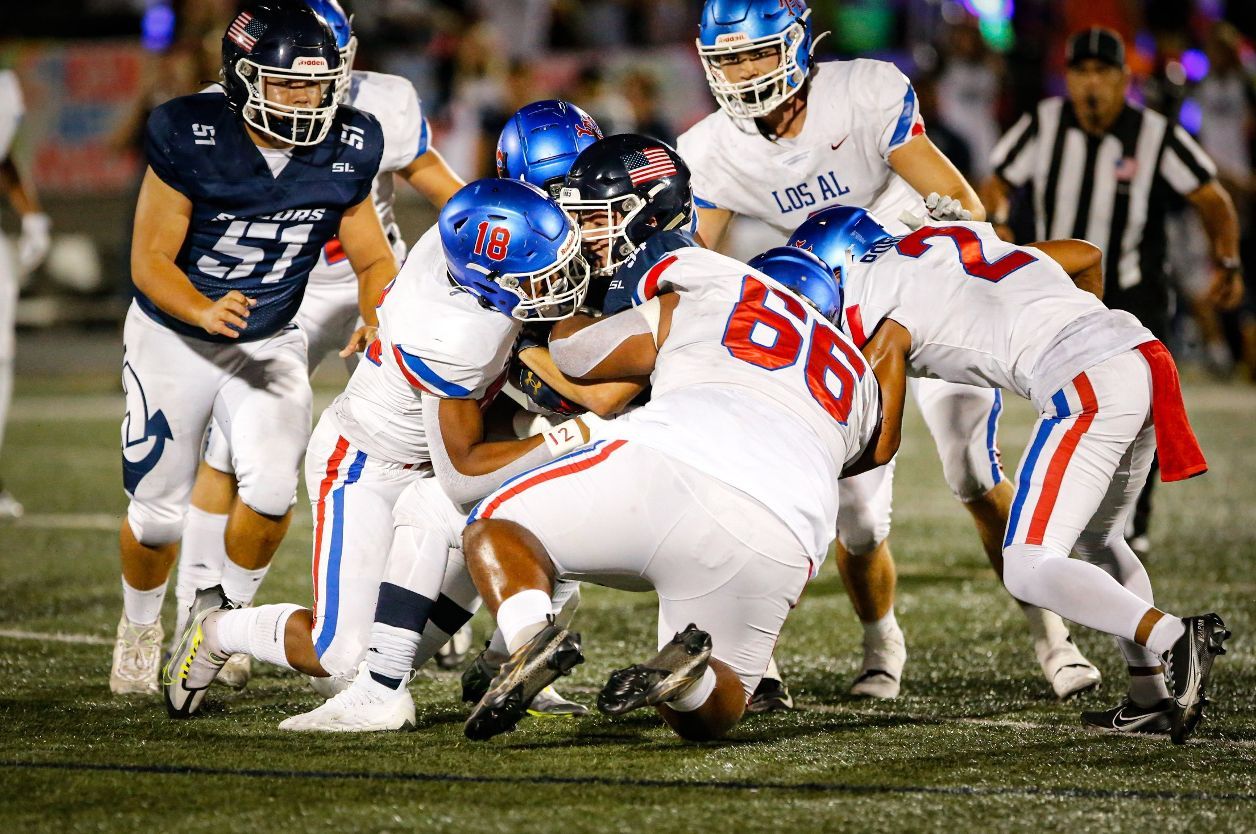 Los Alamitos High School varsity football team overpowered Newport Harbor in Sept. 30 game at Newport Harbor. Photo by Marja Bene.
Los Alamitos High School's varsity football team hit the road last week heading south to play Newport Harbor High School for a game on Friday, Sept. 30. The bad blood between the two schools added some intrigue to a game that was, for all intents and purposes, a mismatch. Even though the game played out just as you would have expected, 61-21, there were plenty of storylines to pique your interest.
T.A. Cunningham and Nehemiah Sagiao both played in their first game of the year for the Griffins, in the hopes of improving what many would call the only weakness the team has; stopping the run. Cunningham is the highly touted defensive end and Sagiao is an outside linebacker, both of whom were cleared by CIF-SS after sitting out five games for transferring to Los Alamitos. Cunningham transferred from Johns Creek, Georgia and Sagiao transferred from St. John Bosco in Bellflower.
Sagiao, the Campbell University commit, was quoted as saying, "The coaching staff had a great game plan and we executed it." Unfortunately, Sagiao had to leave the game early due to an injury, but added, "I will keep fighting and continue to work hard and trust the process."
The Griffins are on the road again this week to play the Corona Del Mar Sea Kings at Davidson Field in Newport Beach. The game will be played on Thursday, October 6 at 7p.m.
Read more about Friday's game, including details on the Griffins' powerful offense, on the Spotlight Schools website.
This article was written and reported by Michael Claborn. Claborn is the Chief of the Los Alamitos Police Department and a self-described football fanatic. He's agreed to give readers of Spotlight Schools a sideline view of the high school football season.
📩 Forwarded from a friend? Subscribe to the FREE Spotlight Schools newsletter here.
Other Stories We're Reading
EXTRA CREDIT
Meetings // Events // Opportunities // Resources
MEETINGS
HAPPENING TOMORROW: The Orange County Board of Education is due to meet at 4:00p.m. at 200 Kalmus Drive in Costa Mesa.
See the agenda here. You can also watch it streaming live on YouTube here.
HAPPENING MONDAY, OCT. 10: A webinar on "Identifying Anxiety in Youth and Next Steps for Supporting Your Child" will be held from 12:00p.m. to 12:45p.m. A pediatric psychologist from Children's Hospital Orange County will discuss anxiety in children and teenagers. Additionally, they will teach skills for engaging with an anxious child and determining when to seek additional help. Click here to register.
EVENTS
FUNDRAISER FOR LAHS BOOSTER CLUBS: The annual Taste for Los Al fundraiser will be held on Saturday, Oct. 8 from 6:00-10:00p.m. at the Shops at Rossmoor in the parking lot behind Sprouts. It's a huge fundraiser for activities and sports teams at Los Alamitos High School. Try delicious food from local restaurants and businesses while bidding on items to support LAHS booster clubs. More information and tickets available at https://tasteforlosal.com/.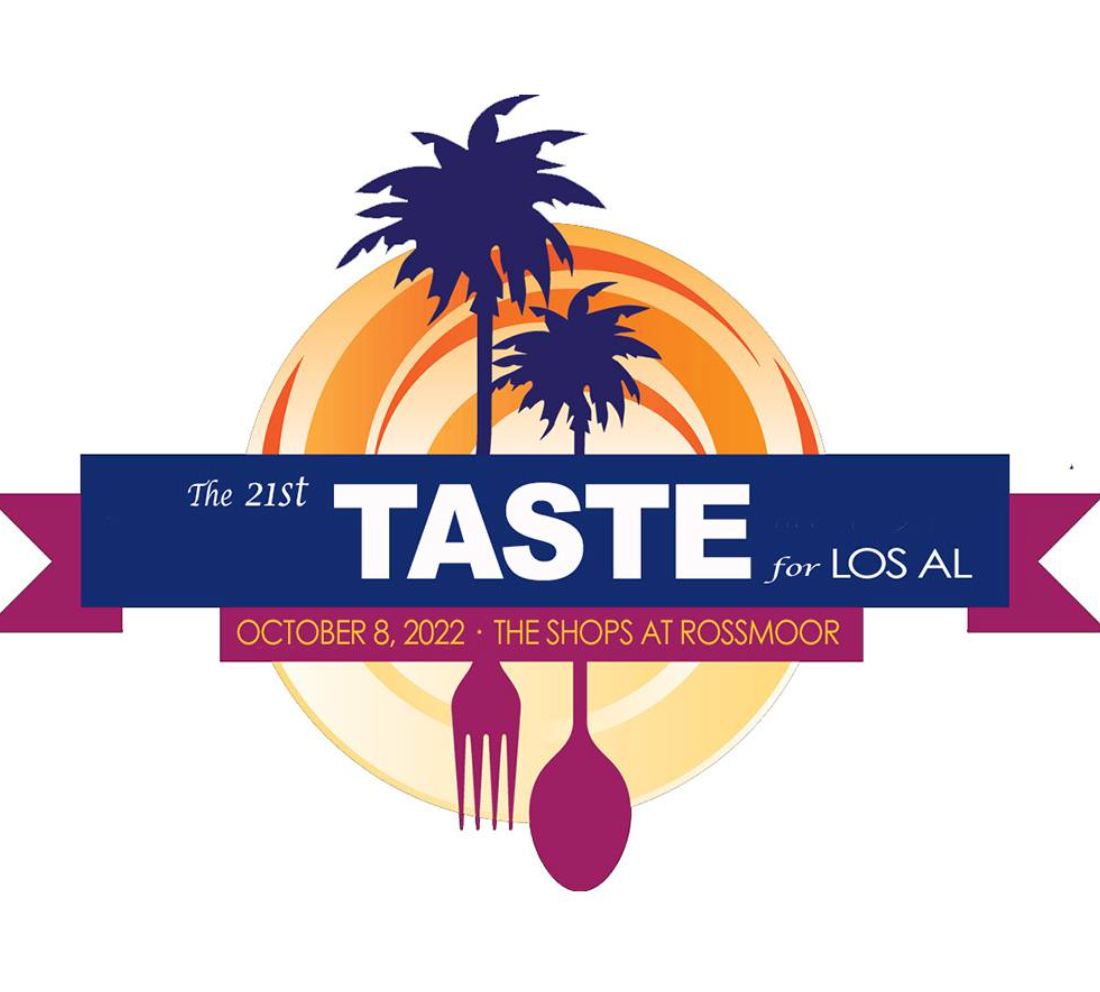 OPPORTUNITIES
SCHOLARSHIP OPPORTUNITY: The 2023 United States Senate Youth Program invites all public and private high schools in California to nominate up to two outstanding juniors or seniors who are interested in pursuing careers in public service to participate in this program coordinated by the California Department of Education (CDE). Students must be nominated by their high school principal and must be serving in an elected or appointed leadership capacity for the current school year.
Two student delegates from each state will be selected to attend the 61st Annual Washington Week on March 4–11, 2023, in Washington, D.C. Each winner will receive a $10,000 college scholarship in the name of the United States Senate.
The deadline is this Thursday, October 6.. More information here.
RESOURCES
Looking for a fun way to mark Hispanic Heritage Month with your elementary-school age kids? Check out this read-aloud for the book "Alma and How She Got Her Name" from McGaugh Assistant Principal Richard Larson and McGaugh student Elias.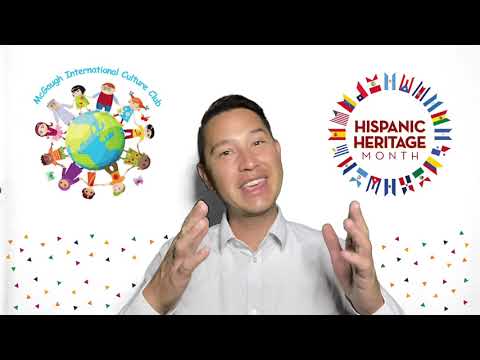 RECESS
Your Dose of Good News
O.C. teacher wins big on Wheel of Fortune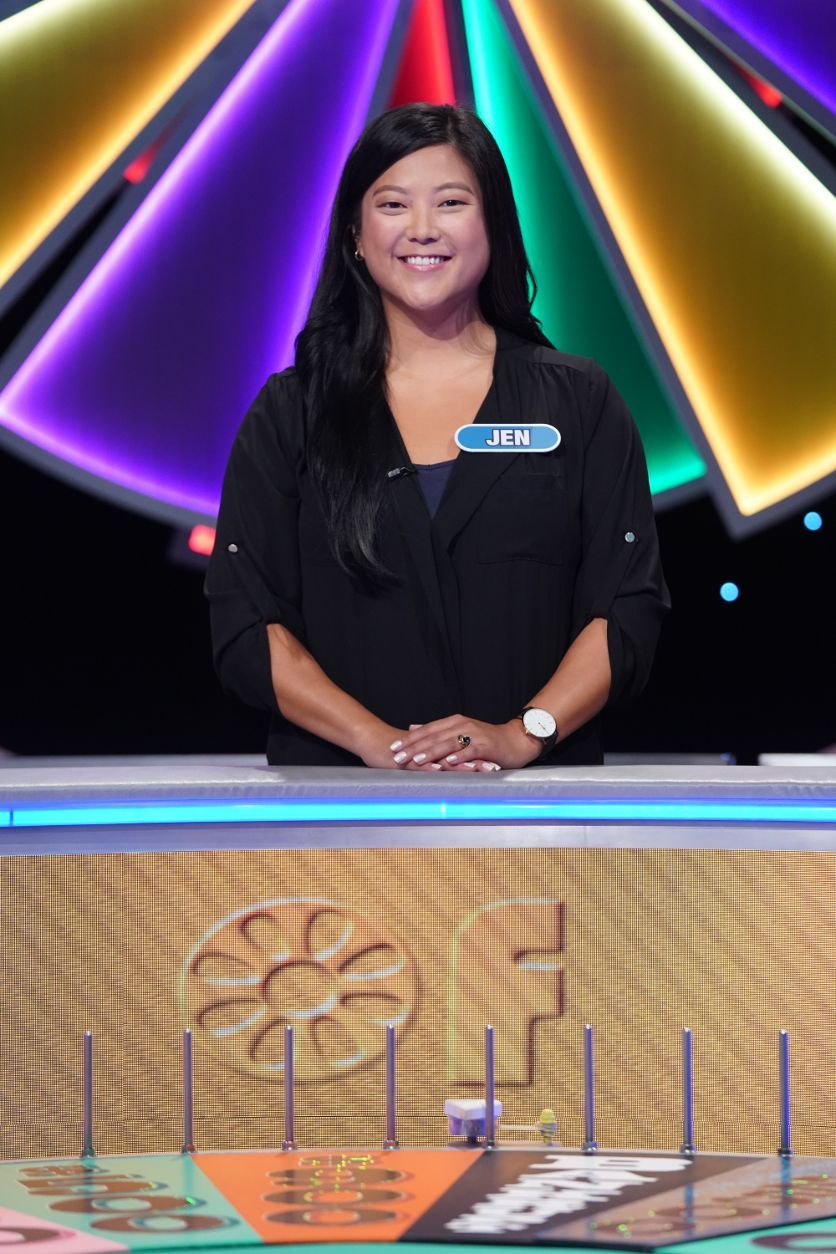 McAuliffe teacher Jen Hwang appears on Wheel of Fortune. Photo by Eric McCandless/Wheel of Fortune®/© 2022 Califon Productions, Inc. ARR
Teacher Jen Hwang has become a bit of a celebrity at McAuliffe Middle School in Los Alamitos. Students recently started asking for her autograph.
"I had one of the kids ask me to sign his wallet, and sign their shoes," Hwang shared in a recent phone interview.
The special education teacher shot to star status last week after crushing it on the popular TV game show Wheel of Fortune, which is marking its 40th season. Hwang, 30, was the top winner of her episode and scored prizes and cash worth nearly $60,000.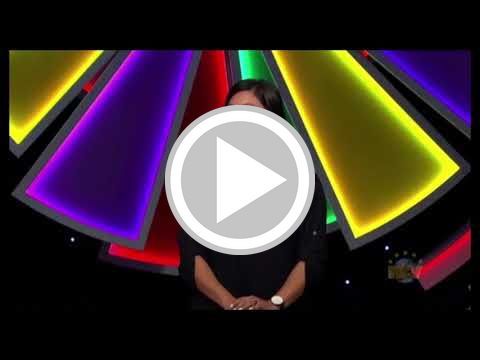 McAuliffe Middle School teacher Jen Hwang was a big winner on Wheel of Fortune. Source: YouTube
Hwang, who's been teaching at McAuliffe for three years, appeared in the episode to kick off Teacher's Week on the game show where contestants spin a giant wheel and compete by solving word puzzles. The episode aired last Monday, Sept. 26 and her appearance has sparked a big response from McAuliffe students and staff.
"Nobody knew me because I teach special ed, and that's not not the whole [student] population. So nobody knew who I was and then suddenly I'm, like, famous," Hwang said. Staff and students promoted her appearance and then celebrated her big win with a donut party the day after the episode aired to audiences around the world.
It didn't hurt that she gave a shout-out to the campus. When Wheel of Fortune host Pat Sajak asked Hwang where she worked, she replied: "I'm a special education teacher at McAuliffe Middle School, home of the best students and teachers around."
Also boosting her profile? Her high-energy reactions which are the stuff memes are made of. That includes her joyous scream when she learned she would take home a new Mini Cooper during the game's bonus round.
"I am so grateful that everyone has been so supportive … appreciative of my personality and my energy on the show," Hwang said. "I love all the students' love and outpouring of celebration that they've shown me. I'm just very grateful."
On the day of the taping in July, Hwang was at the studio in Los Angeles at 6:00 a.m. where she was coached for six hours on how to perform for the show. "They have you rehearse and spin the wheel," Hwang said, and added, "It's much heavier than it looks."
Hwang said the show's stars, host Sajak, and lady of the letters, Vanna White, were "incredibly gracious" and "super nice." Sajak even gave Hwang and her fellow contestants a tip that Hwang put to use: buy vowels.
Around noon, it was time for the show. Hwang had a slow start but things turned around in the second round when she scored $11,650. In the next round, she won a trip to the Caribbean island of Antigua.
Her more than $22,000 in winnings catapulted her to the bonus round where contestants have seconds to pick four letters and then guess the puzzle.
Hwang said she really took her time to pick the letters and landed on one that teachers do not like marking in their students' report cards. "One of the letters that hit was the letter "F" and it was like the best one because it gave [the answer] away," Hwang said. "So right when those came up I knew and [Sajak] said to me, 'Don't burst' because he could tell that I knew what the answer was."
She instantly guessed "just for fun" and seconds later learned she also won a new Mini Cooper bringing her grand total winnings to $59,770. Her mother and sister were in the audience cheering her on.
🤑 Read the full story on Hwang's big win including how she prepared for the show on the Spotlight Schools website.
Thanks for reading!
Forwarded from a friend? Subscribe to the Spotlight Schools newsletter here.
Follow us on Instagram @SpotlightSchools.
Our mailing address:
P.O. Box 164
Seal Beach, CA 90740

Copyright © 2022 Spotlight Schools, All rights reserved.