Los Alamitos High School Dance Program to perform 'My Father's Closet'
The original show explores how a girl brings her father's music collection to life.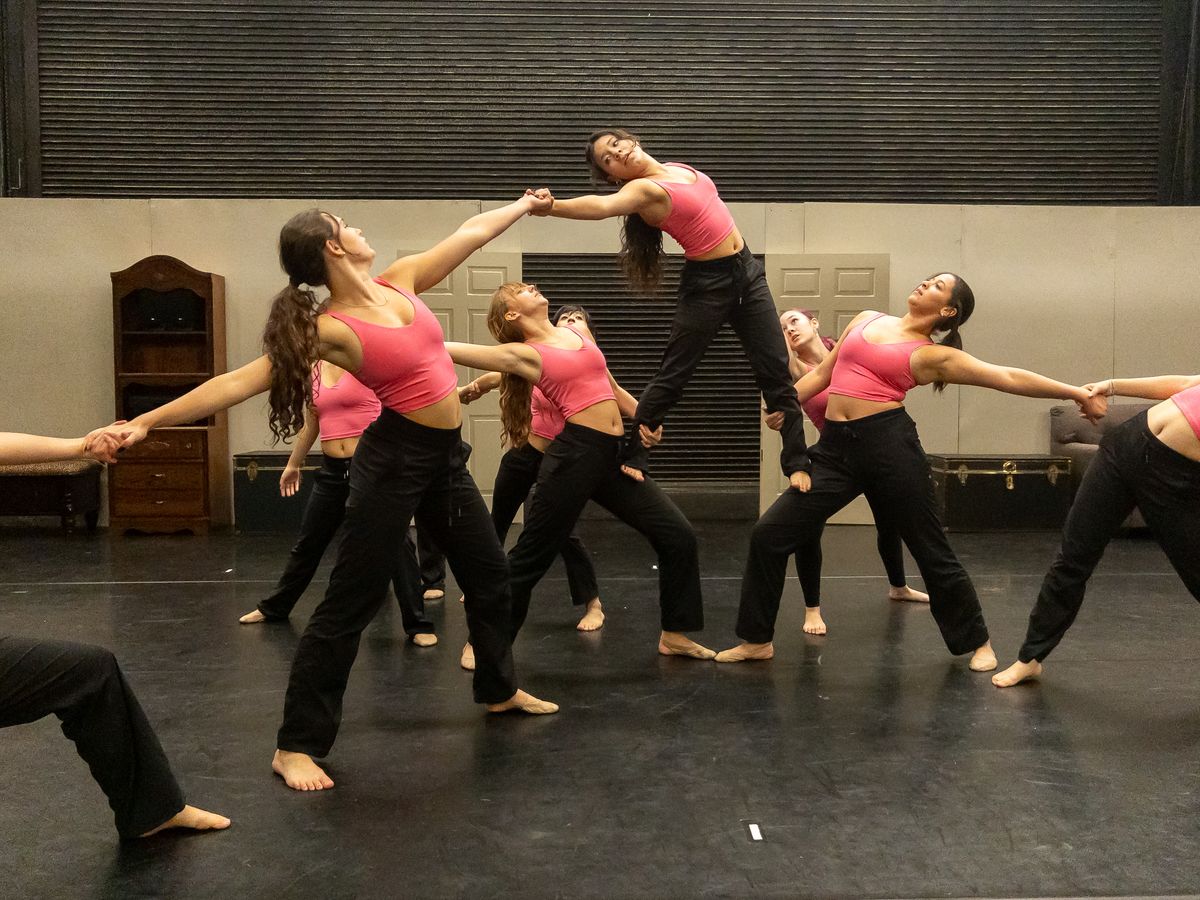 The Los Alamitos High School dance program wants to take you on an entertaining journey that starts in an unlikely place – a closet.
This month, the department's students are performing in the original show titled My Father's Closet at the high school's Performing Arts Center.
My Father's Closet tells the story of a girl who sneaks into her dad's closet with her two friends. They start listening to his old records and cassette tapes and soon discover that they have a lot to learn from the soundtrack of this father's life.
"This show in particular, I feel like it's for dads," LAHS dance program director Rikki Jones said in a recent phone interview with Spotlight Schools. "I don't think any father is going to fall asleep in this one," she added with a laugh. Jones said she got the idea for My Father's Closet years ago from the dad of one of her students.
The show features students performing choreography to music from different eras and genres including classic rock, heavy metal, and pop, Jones said. One number features students using workout equipment in a dance to Justin Timberlake's 2006 hit song SexyBack. "The music is brought to life by the dancers," Jones said.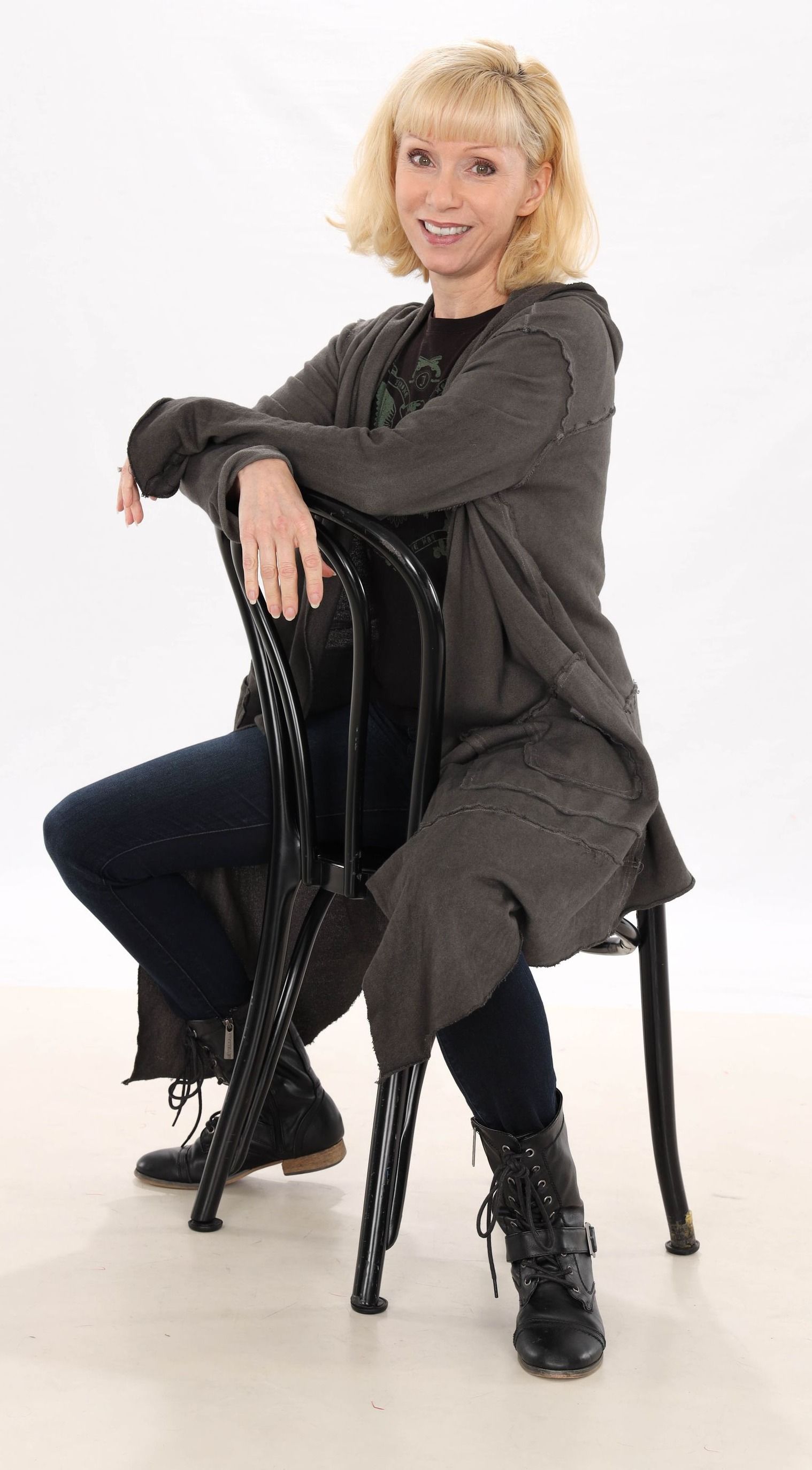 Jones has headed up the LAHS dance program for more than 25 years and it currently has 140 students. Jones's assistants, Lulu Barringer and Krystal Fight, are dance program alumnae. Together, the team has become known for creating innovative performances that mix choreography with a narrative. "We don't consider them recitals," Jones said of the shows. "It's more of a full story."
And the story always has to have "some fantastical part," Jones explained. That part in My Father's Closet comes when the father's suits exit the closet, perhaps representing some of his "demons," Jones shared. But the show is by no means a dark tale. Jones said it has "big variety" and is "simple and light and funny" and a "great family show."
Jones teamed up with her own family to bring this production to life. She co-wrote My Father's Closet with her son, Josh Conner, a drama and English teacher at Los Amigos High School. Her husband, Tim Jones, an Advanced Placement chemistry teacher at Los Alamitos High School, headed up the creation of the sets for the show, which students also helped erect.
"We've always done this together," Jones said of collaborating with her son and husband on dance program productions. "It's been incredible. We have such a good bond and such a great working relationship."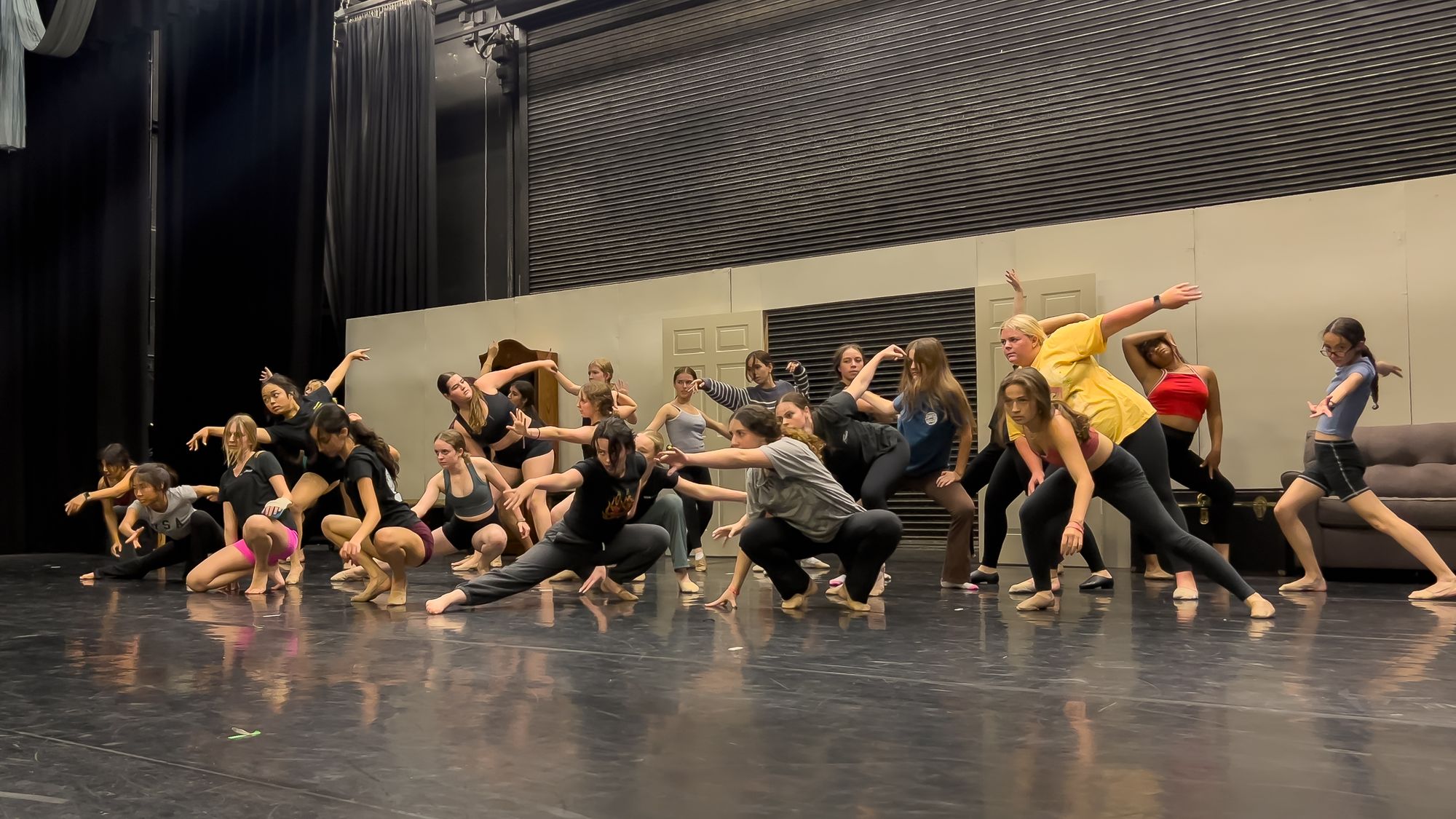 The LAHS dance program consists of several classes at different levels that students take as an elective, according to Jones. The program also has a dance team which participants must audition for.
The dance students have been perfecting the choreography of My Father's Closet since early in the school year which started in August. They usually perform two big shows a year in addition to performances at high school sporting events and school assemblies, Jones said.
You can purchase tickets for My Father's Closet at this link. Performances are Nov. 14 - 17 at varying times at the Los Alamitos High School Performing Arts Center.