We know what they did last summer
Filmed last summer, two Seal Beach kids release their zombie horror comedy just in time for Halloween.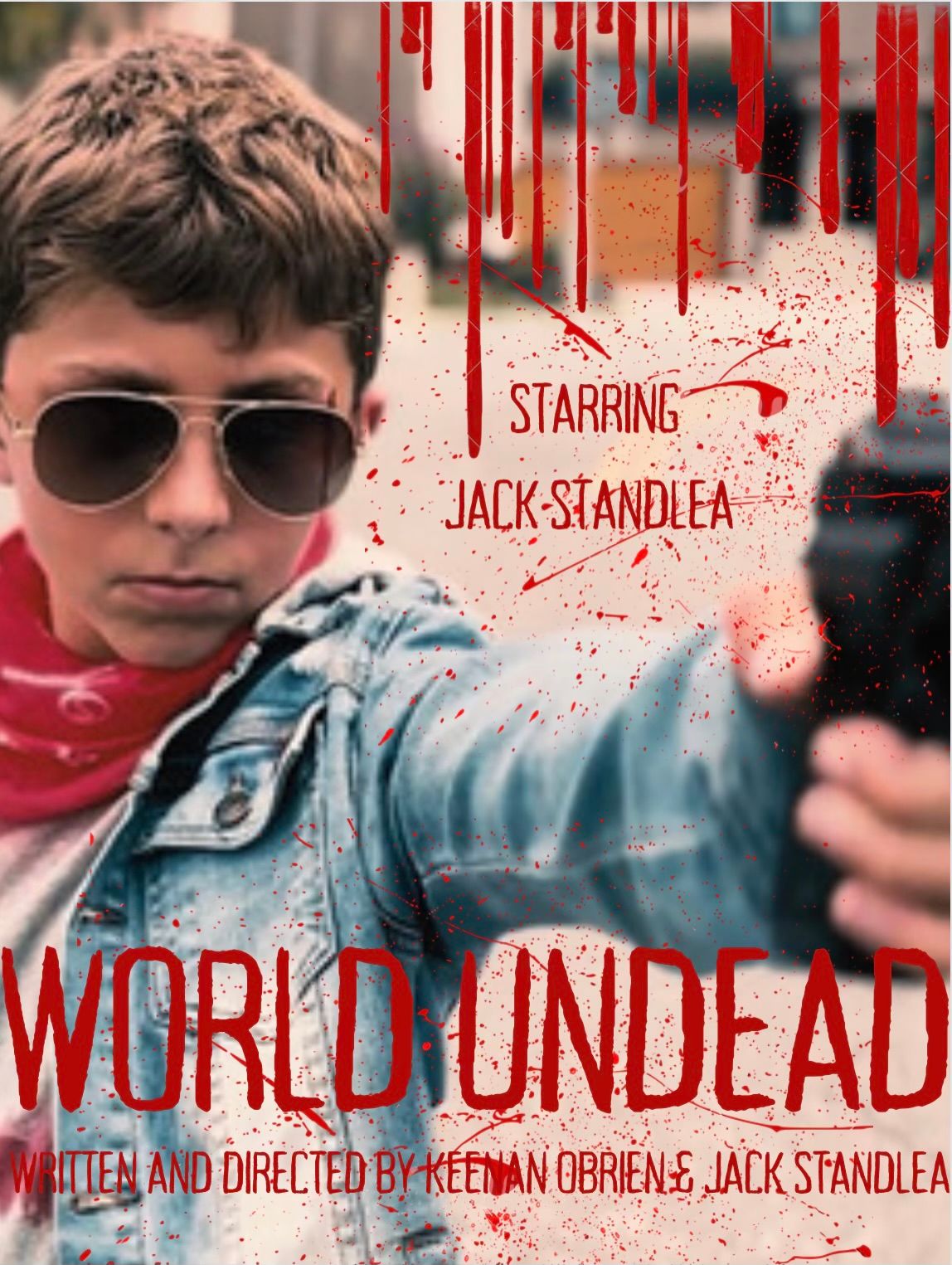 It was last summer when Seal Beach residents and neighbors Jack Standlea, 11, and Keenan O'Brien, 13, came up with an idea.
Why not make a horror movie together?
In the hours after they attended Junior Lifeguards, the boys got to work.
They wrote the script, held auditions, cast the movie, created costumes, and filmed it all in a matter of days. They also recruited friends and family to help out in the production process. (Full disclosure: the families are my friends and neighbors and Jack and my son are classmates.)
The result is World Undead, a roughly ten-minute movie about a group of kids trying to survive a zombie apocalypse in their O.C. neighborhood.
Jack's dad, Nick Standlea, shot the movie on his iPhone with Keenan and Jack co-directing. Jack also stars in the movie as Luke, the leader of the crew of bloodied kids roaming suburban streets in search of a safe place. Keenan plays a supporting zombie as well.
Nick also took the lead in editing the movie with input from Keenan and Jack. For being a short film, World Undead packs in a lot.
There's plenty of PG-rated zombie vs. human violence but nothing is too gory. One epic fight scene in the film features many of the child actors battling their own parents who stepped up to portray the brain-eating monsters. Jack's mother Jessie plays a convincing zombie in the film, appearing in two different scenes where she suffers memorable takedowns.
World Undead also offers humor, a touch of innocent romance, and a lesson in why having loyal friends could be key to surviving a zombie invasion.
The movie dropped just in time for Halloween viewing. World Undead had its live premiere on YouTube on October 30.
"We're excited for everyone to see it," Keenan said with a smile in a video posted to Instagram minutes before the live premiere. "This is one of our big accomplishments," Jack said in the same video.
Jack and Keenan are not first-time filmmakers. Keenan has been writing and directing movies with his friends and family since he was ten years old, according to his mother, Angela O'Brien.
"In fact, [Keenan's] 12th birthday was a movie themed party where he cast and directed and edited a zombie movie," Angela wrote in a text message to Spotlight Schools. Keenan's interest in entertainment only increased after he attended Stagedoor Manor, a performing arts camp located in New York over the summer.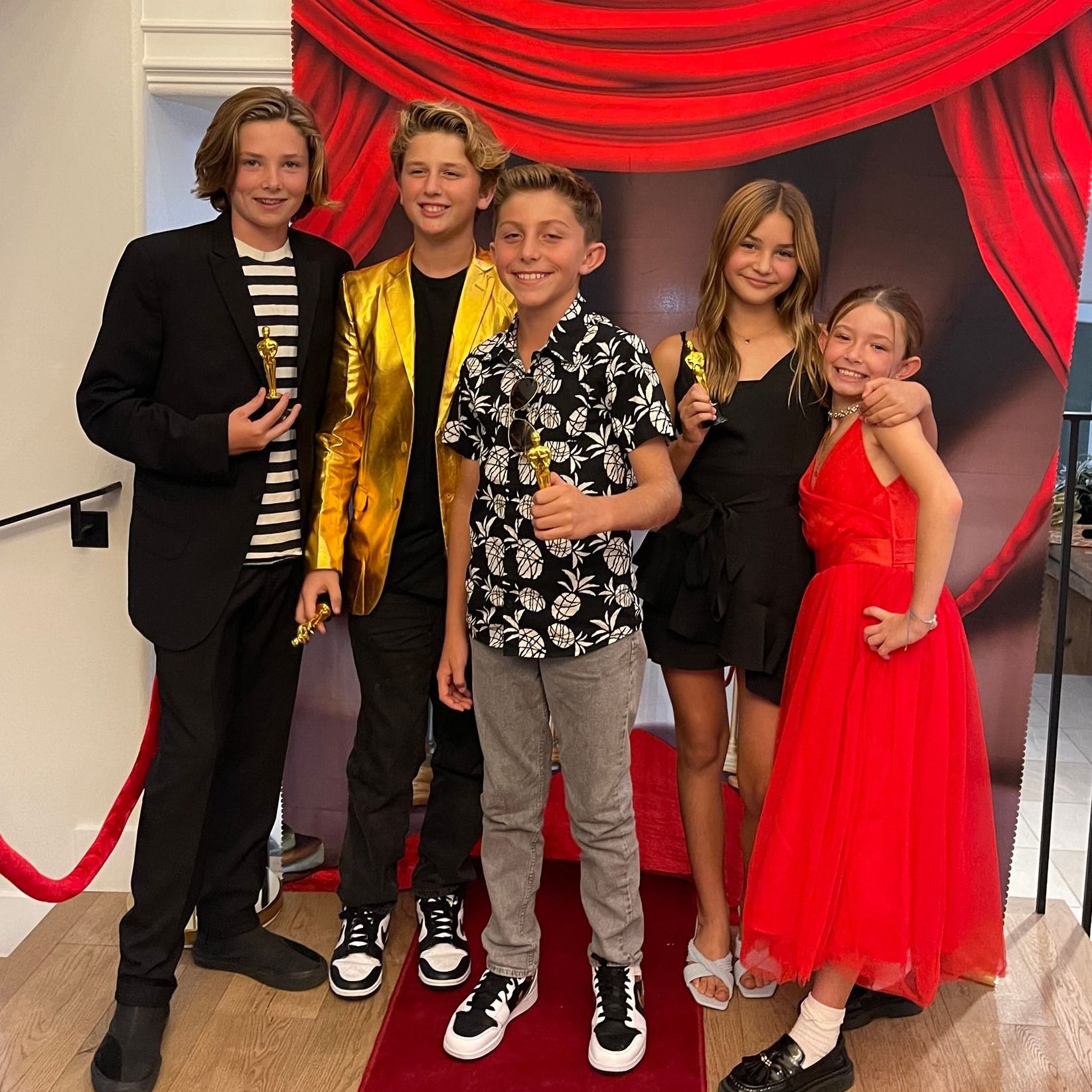 Jack has also made movies. The fifth grader at McGaugh Elementary School has created films for school talent shows and been a part of videos on his dad's YouTube channel. Scenes of World Undead were shot at McGaugh. In the film, the kids run to the campus to escape, only to discover more zombies roaming the halls.
"This is the first movie [Keenan] collaborated with Jack on and we were so proud of how well they worked together to elevate the experience," Angela wrote in a text message to Spotlight Schools.
Angela and her husband Jim also appeared in the film as zombies alongside other actors including the main leads Piper Casillas, Max Gregory, Layla Gregory, and Wesley Rohdenburg; Wesley's parents Jen Rohdenburg and Paul Rohdenburg were part of the supporting cast which also includes Molly Gregory, Indigo O'Brien, Owen O'Brien, Theo Peña, August Peña, Zane Shaw, and Silas Wille. Jack's sister Izzy helped create the creepy makeup for the film.
Watching World Undead could be the perfect way to start or end your Halloween. And once you see it, like many horror movies, you may be left wondering, what's next? There are rumblings a sequel might be in the works, but we may just have to wait until next summer to see how this zombie apocalypse ends.
You can watch World Undead by clicking here.