What's Being Done to Keep Campuses Safe?; Next Steps in one O.C. Charter School's Bid to Expand; Stellar Students Earn Scholarship Honors
Campus Safety Protocols: One thing California Requires of all Schools
Campus Safety Protocols: One thing California Requires of all Schools
Spotlight Schools
In this week's newsletter...
A Look at School Safety Protocols Following Deadly Shooting at a Michigan High School
Appointee to Vacant Seat on OCBE Could Impact Vote on O.C. Charter School's Effort to Expand
Final Vote on Redistricting Map for O.C. Board of Education this Week
Stellar Students: Los Alamitos High School Seniors Honored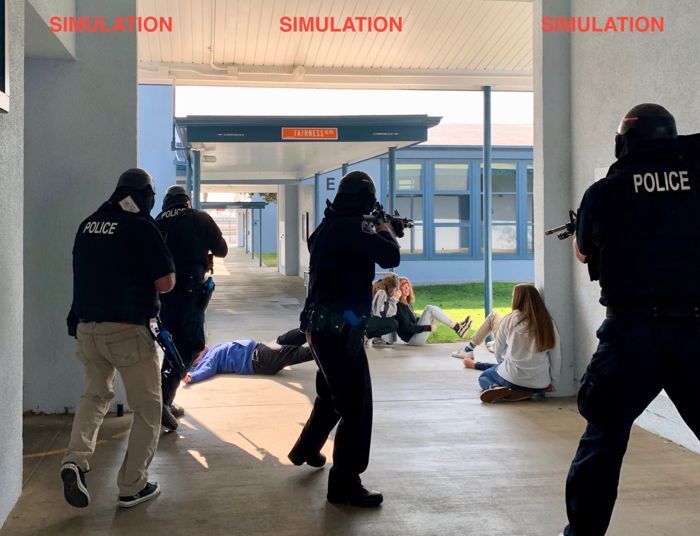 SAFETY DRILL: Seal Beach Police officers and student actors participate in an active-shooter training exercise at the McGaugh Elementary School campus during the November 2018 Thanksgiving break. Photo: Jeannette Andruss
Spotlight Schools is here to help you better understand, navigate and participate in the TK-12 public school experience in Orange County.
Please send feedback/story ideas/questions to hello@spotlightschools.com.
Yours in knowledge,
Jeannette Andruss, Spotlight Schools Founder and parent of two kids in the Los Alamitos Unified School District
FIRST BELL
This Week's Top Story
Shooting at Michigan High School Prompts Discussion on School Safety
Campus safety is always a concern for parents, school staff and administrators and law enforcement.
Just this week, a student was taken into custody in connection with an apparent threat on social media targeting an unnamed school in Orange County, according to Buena Park Police.
And the tragedy last week of a deadly shooting at a Michigan high school has sparked discussions about safety protocols on campuses.
A 15-year-old is facing terrorism and murder charges in the Nov. 30 shooting at Oxford High School roughly 30 miles from Detroit that left four students dead and injured six more students and a teacher. The student's parents have been charged with involuntary manslaughter.
Here's a condensed timeline of events preceding the tragedy at Oxford HS:
The day before the shooting, a teacher reported seeing the student now charged in the shooting looking at bullets on his phone in class, according to a statement from Oxford Community Schools Superintendent Tim Throne. The student told a counselor and staff member that "shooting sports are a family hobby."
In the morning before the shooting, the student was again sent to school counselors and his parents were called to campus after a teacher was alarmed by some of the student's drawings including one of a handgun with the words: "The thoughts won't stop. Help me," reports the Associated Press. The student said the drawings were related to a video game he was designing.
"While both of his parents were present, counselors asked specific probing questions regarding the potential for self-harm or harm to others. His answers, which were affirmed by his parents during the interview, led counselors to again conclude he did not intend on committing either self-harm or harm to others," according to Throne.
The counselors said the parents must get their child counseling within 48 hours. The parents refused to take their son home from school and apparently went to work, Throne wrote. "Given the fact that the child had no prior disciplinary infractions, the decision was made he would be returned to the classroom rather than sent home to an empty house."
Counselors did not notify the principal or the assistant principal of the incidents, Throne's statement says.
A few hours later, the shooting occurred during a passing period as hundreds of students transitioned between classes.
The school district is launching its own investigation by a third-party. "​It's critically important to the victims, our staff and our entire community that a full and transparent accounting be made," Throne wrote.
At the December meeting of the McGaugh Elementary School PTA, multiple parents asked about safety protocols at their campus.
McGaugh Principal Dr. Issaic Gates told attendees at the online meeting that the safety of students and staff "is the top priority on my mind every day." He said he would outline the school's safety protocols at a meeting being planned for next month with the Seal Beach Police Department. (In 2018, Los Alamitos USD held a Town Hall on campus safety, as reported by The Sun Newspapers.)
"Undoubtedly, the safety and welfare of all children, faculty, and staff at McGaugh Elementary School, remain our number one priority," Seal Beach Police Chief Phil Gonshak wrote in an email message to Spotlight Schools.
Chief Gonshak outlined some of the security measures already in place at McGaugh including the locking of all campus gates after morning drop off, a video monitor at the entrance of the front office, dozens of security cameras installed on campus that SBPD can access 24/7, and frequent visits from SBPD officers.
Two years ago, the SBPD conducted active-shooter drills at McGaugh, the only LAUSD campus in Seal Beach, and Chief Gonshak said training is ongoing.
Salon Meritage in Seal Beach was the site of the deadliest mass shooting in county history in 2011. Eight people were killed.
A Dec. 3 tweet from the Orange County Fire Authority noted it was also recently training with the O.C. Sheriff's Department to respond to active-shooter events. "Our hope is to never have to respond to one of these calls. However, should the unfortunate happen we will be ready," the tweet read.
The OCFA serves Seal Beach, Rossmoor and Los Alamitos.
What Does the District Have in Place?
California requires schools to have Comprehensive School Safety Plans (CSSPs) that are updated and adopted by March 1 annually.
In the Los Alamitos Unified School District, the CSSPs are created and approved by the School Site Council, a group of administrators and elected parent volunteers, at each campus. The plans are then reviewed and approved by the Los Alamitos Board of Education, according to the district's website. Copies of the CSSPs are available by calling (562) 799-4700 extension 80412.
The district has a Threat Assessment Team that may be called, in addition to law enforcement, to deal with "any threat aimed to harm or injure students or staff, or directed at a campus in general." The team is made up of school officials from "multiple disciplines" including counselors, school psychologists, school resource officers, teachers and administrators who are collectively trained to evaluate risk.
"Although very few incidents of this nature occur, the Los Alamitos Unified School District is committed to take all necessary precautions to keep our school campuses, staff and students safe," reads the website. It urges parents and students to tell school staff any information they have related to threat-making behavior. "The most effective means of combating a potential act of violence in our schools is communication among the students, parents and the school."
On Sunday, Spotlight Schools emailed questions to Los Alamitos Unified Supt. Dr. Andrew Pulver and Director of Safety and Student Services Jerry Friedman but had yet to hear back by Monday's newsletter deadline.
SECOND BELL
Other Stories We're Following
O.C. Board of Ed Vote on Charter School's Petition to Expand Set for Feb. 2, 2022

OCCA's Headmaster Semi Park presents to the Orange County Board of Education on Dec. 1. Screenshot from YouTube
On Dec. 1, Orange County Classical Academy (OCCA) staff presented a petition to the Orange County Board of Education (OCBE) seeking to become a Countywide Benefit Charter, meaning it would be able operate in multiple school districts across O.C. (Wondering what authority the OCBE has? Click here to learn more about its responsibilities.)
OCCA is a TK-6th charter school that opened in 2020 in the Orange Unified School District. It was co-founded by Rossmoor resident Jeff Barke, M.D., a former trustee on the Los Alamitos USD Board of Education and spouse of current OCBE President Mari Barke.
OCCA bills itself as the county's only tuition-free public "Classical Education charter school." It's the only school in California affiliated with a charter school program from Hillsdale College, which describes itself as a "small, Christian, classical liberal arts college" in Michigan.
WHAT HAPPENED AT THE MEETING?: As expected, President Barke announced she would recuse herself from all discussions and votes regarding OCCA's petition. She did stay to listen as the school's Headmaster Semi Park, legal counsel, a student and others spoke on OCCA's behalf. Mrs. Park cited OCCA's 1,000 person wait/interest list as a reason for approval.
During public comment, many parents praised OCCA and its "classical education" curriculum and what they said was its focus on virtues. One mother said she couldn't afford private school and said OCCA was her next best option because it aligned with her family's values.
One speaker urging denial of OCCA's petition was Sukhi Ahluwalia, counsel for Placentia-Yorba Linda School District and Huntington Beach City School District, two districts OCCA has identified as possible areas for expansion.
OCBE Vice President Ken Williams, a backer of charter schools, appeared supportive of OCCA. In an email sent Monday, Dr. Barke expressed optimism. "We feel very good - confident that our charter petition will be approved on our merits."
WHAT'S NEXT? The Orange County Department of Education's Charter School Unit will review OCCA's petition. On January 18, 2022, the OCDE is due to issue its official recommendation on whether to approve or deny the petition. The OCBE will hold a public hearing and vote on Feb. 2, 2022.
According to its website, the OCBE "may only approve a countywide charter school if it finds, in addition to other requirements, that the educational services provided by the charter school will serve a pupil population that will benefit from those services and cannot be served as well by a charter school operating in only one school district in the county." At least three trustees must vote in favor for approval.
Four schools have countywide benefit status. The last charter school to receive it was the not-yet-launched Explore Academy. In October, the OCBE approved Explore Academy's petition by a vote of 4-1, going against the recommendation from the OCDE to deny the petition. First District trustee Rebecca "Beckie" Gomez was the lone vote against approval.
COULD APPOINTEE IMPACT VOTE?: Since President Barke is recusing herself from voting, one thing that could impact the fate of OCCA's petition is who ends up being appointed to fill the current vacancy on the OCBE.
Last month, facing a lawsuit, 4th District trustee Tim Shaw resigned his post representing Buena Park, Fullerton, Placentia and parts of Anaheim. The OCBE is currently accepting applications from people seeking appointment to serve out Shaw's term through June 2022. The application deadline was extended to Dec. 17 after only one person who doesn't live in the district submitted an application, according to OCDE spokesperson Ian Hanigan. Shaw's replacement is due to be appointed Dec. 21.
RECALL UPDATE
The Orange County Registrar of Voters' office has until this Thursday, Dec. 9, to return revised petitions to proponents seeking to trigger a recall election against three trustees on the Los Alamitos Unified School District Board of Education. If the petitions are approved, proponents must collect a total of about 6,000 signatures from registered voters across three trustee areas in 90 days to get the recall on the ballot
Other stories we're reading...
EXTRA CREDIT
Meetings // Events // Opportunities // Resources
MEETINGS
HAPPENING WEDNESDAY, DEC. 8: Special Meeting of the Orange County Board of Education at 4:00p.m. on redistricting and a vote on new maps based on population shifts found in 2020 Census data.
The agenda states there will be a presentation and public hearing before trustees vote on which map to adopt. Map Option 4 and Map Option 5 are up for discussion, according to the OCBE website.
You can watch the meeting livestream on YouTube.
PARENT EDUCATION OPPORTUNITIES
HAPPENING TONIGHT: Virtual Workshop on Special Education Programs, 6:00pm
Wondering if your student is eligible for special education services? Tonight the Greater Anaheim SELPA is hosting an online workshop for families who want to learn more about services that can support your child.
RSVP to Jennifer Cox at jcox@gaselpa.org. A Zoom link will be provided after registration. More information here.
HAPPENING THIS MONTH: Workshops on Stress Management During the Holidays
The Orange County Asian Pacific Islander Community Alliance (OCAPICA) is hosting no-cost webinars all month focused on stress management during the Holidays, healthy coping mechanisms, self-compassion, gratitude practices, and more. Click on the links below to register.
See more upcoming mental health workshops from OCAPICA here.
EVENT
HAPPENING WEDNESDAY, DEC. 8: Fundraiser for SoarFORChange, Yucatan Grill, Seal Beach 4:00pm-8:00pm
Help support the scholarship and mentorship program founded by local parents Shaun and Amanda Shuck. Yucatan Grill will donate 15% of proceeds to SoarFORChange. Founded last year, (See background article here) SoarFORChange provides a two-year college scholarship to high school seniors.
READING RESOURCE: California's Supt. of Public Instruction Tony Thurmond announced that students will have access to free online books from Dec. 1 until Jan. 31, 2022 thanks to a partnership with Renaissance. Thousands of digital reading resources are now available by visiting: https://www.myon.com/index.html and click on "myON login."
Sign in using the single statewide shared account credentials
School Name: Gift of Literacy
Username: myon
Password: read
RECESS
Your Dose of Good News
Inspired by Students
The Rossmoor Woman's Club announced its students of the month for August, September, November and December. Each student received a certificate and a $600 scholarship, according to a press release.
Here's a look at the seniors receiving the award: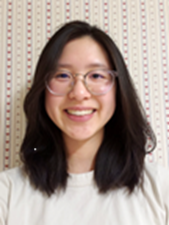 For the past four years, LAHS senior Jacqueline Ng has been the lead student volunteer at the Orange County Food Bank. Every weekend she's there, overseeing volunteers to pack up food boxes for senior citizens. She's also the founder and president of Fold School Philanthropy Club which folds and strings origami paper cranes into strands. The strands raise money for donations to Children's Hospital Orange County.
LAHS senior Logan Rofe plays baseball at Los Al and is also on a travel team. He's used his love for sports and writing to help inspire young athletes. He authored the book The Hot Corner about a 13-year-old baseball player getting ready for a big tournament while facing the challenges of growing up. Did I mention Logan has a 4.53 cumulative GPA? Logan also likes to fish, write and spend time with friends and family.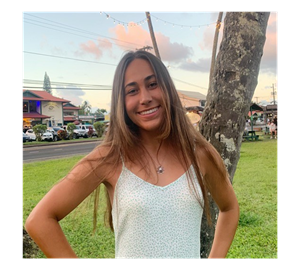 LAHS senior Sofia Ferguson is busy! She plays soccer at Los Al, is a member of LAHS ASB, and is an active Girl Scout. In addition, she's a straight-A student and has earned the Scholar Athlete award. On ASB she likes to organize fun activities and events that foster a more inclusive environment. Through Girl Scouts she's volunteered as a teacher's aide, a small group leader at summer camps, and spent time at retirement homes for seniors with Alzheimer's.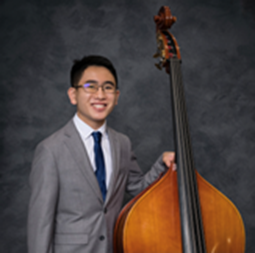 Ryan Otsuka is a jazz musician who loves computer science. The LAHS senior is the Jazz 1's top bassist in the Los Alamitos Jazz Band. He shares his love for music through performances and teaching others. Ryan also instructs and supports others in the computer science field through his club, the Babbage Society. He's also active in Model United Nations and has won numerous speaking awards.
Thanks for reading!
Forwarded from a friend? Subscribe to the Spotlight Schools newsletter here.
Follow us on Instagram @SpotlightSchools.
Our mailing address:
P.O. Box 164
Seal Beach, CA 90740
Copyright © 2021 Spotlight Schools, All rights reserved.