What you Need To know About Universal TK; School Board Meeting Delayed after One Man's Anti-Mask Mandate Protest; Student Honored for Overcoming Obstacles
Meet Los Al USD's Classified Employee of the Year; Plus, Sharing Stories to mark Black History Month and how you Celebrate the Lunar New Year in OC.
Meet Los Al USD's Classified Employee of the Year; Plus, Sharing Stories to mark Black History Month and how you Celebrate the Lunar New Year in OC.
Spotlight Schools
In this week's newsletter...
Feb. 1, 2022
FIRST🔔: California's Universal Transitional Kindergarten program expansion is starting next school year and enrollment is happening now. Find out what Los Al USD is planning.
SECOND 🔔: Los Al USD Board of Education shifts meeting location but still has public comment after one attendee refuses to wear a mask.
🚨 The Orange County Board of Education to hold Emergency Meeting today regarding dispute over voting maps.
👏🏼 McAuliffe Middle School student receives the 'Every Student Succeeding' award for overcoming obstacles.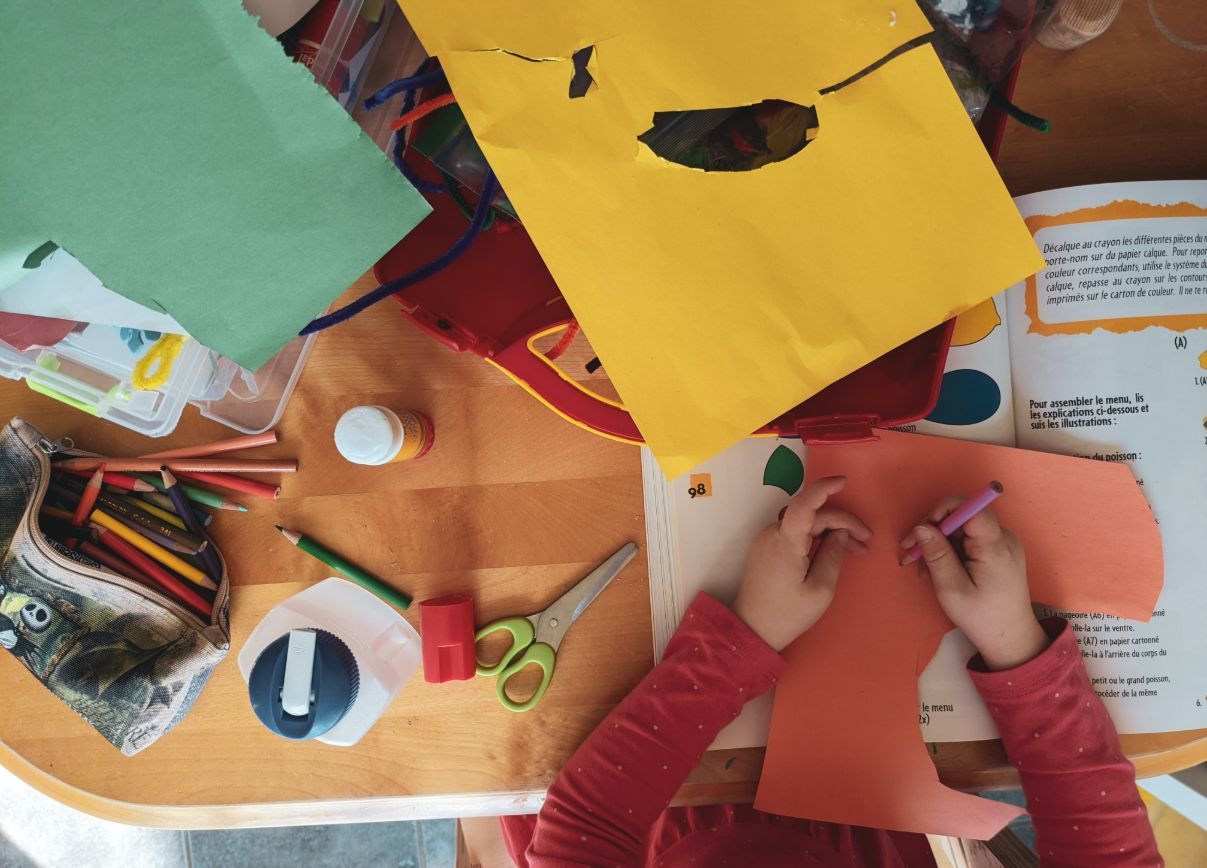 Photo by Sigmund on Unsplash
Spotlight Schools is here to help you better understand, navigate and participate in the TK-12 public school experience in Orange County.
Please send feedback/story ideas/questions to hello@spotlightschools.com.
Yours in knowledge,
Jeannette Andruss, Spotlight Schools Founder and parent of two students in the Los Alamitos Unified School District
FIRST BELL
This Week's Top Story
What You Need to Know About Universal Transitional Kindergarten
If you have a child younger than four years old, get ready for a major change in public education. Starting next school year, California's Universal Transitional Kindergarten (UTK) program will begin its roll out. The end goal is to create an optional grade level that precedes kindergarten.
In a few years, all four-year-olds in California will be able to enroll in UTK. But that's not all. School districts will also offer UTK students a full day of learning opportunities.
"UTK is going to be a specific curriculum for four-year-olds that really will be more of a stepping stone between preschool and kindergarten. It also will be a nine hour day that will include before and after school care at no charge to families," Los Alamitos Unified School District Deputy Superintendent Ondrea Reed told families at last week's Kindergarten Information Night.
The state's $2.7 billion UTK transformation was set in motion by the 2021-22 state budget and Assembly Bill 130.
Universal TK, like kindergarten, is optional. (Of note: kindergarten could become mandatory under a bill that recently passed the State Senate.)
Enrollment for UTK and kindergarten is happening now for the 2022-23 year. The deadline is this week for residents of the Los Alamitos Unified School District.
Los Alamitos USD Discusses Plans for UTK
At the Jan. 25 Los Al USD Board of Education regular meeting and during Kindergarten Information Night on Jan, 27, Reed explained what UTK could look like at the district's six elementary schools.
"Our current transitional kindergarten program next school year is going to be reimagined to Universal Transitional Kindergarten," Reed said. She noted details for the district's UTK program are still being determined as a district committee works on schedules and curriculum.
At the Jan. 25 board meeting, Reed outlined the five biggest changes families can expect. (See TC: 1:39 to about 2:02 for Reed's entire presentation.)
Eligibility Expanded
The state is widening the age window for enrollment in UTK in phases. Starting with the 2022-23 school year, kids who turn five on or between Sept. 2 and Feb. 2 will be able to enroll in UTK. The next school year, the cutoff expands to April 2, and then to June 2 in 2024-25.
By the 2025-26 school year, any child who turns four by Sept. 1 will be able to enroll in UTK.
Smaller Class Sizes
Right now, TK has a teacher to student ratio of 1:24. But for UTK, that will be reduced to 1:12, and in the future it could be as low as 1 teacher to 10 students, according to Reed.
Full School Day Program
The UTK program is going to expand what campuses offer to their youngest students.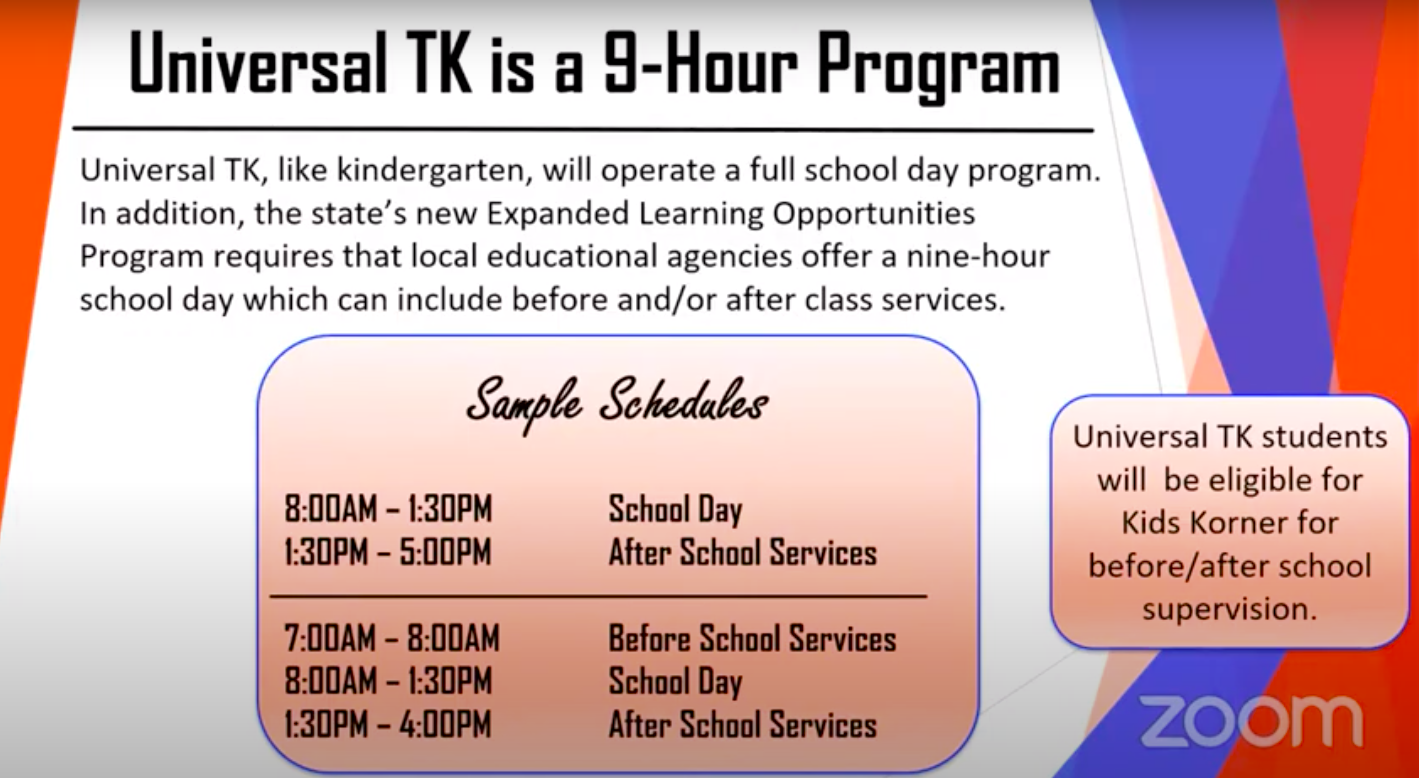 Screenshot from presentation at Jan. 25 Board meeting shows potential schedules for expanded school day under Universal TK.
The exact schedule is still being discussed, but Reed said UTK pupils will likely have a traditional school day that's similar to kindergarten starting around 8:00am and ending at 1:30pm.
Additional services could be offered before the school day starts as well as after school. Children are not required to participate in the extended services.
At the Jan. 25 meeting, Board member Megan Cutuli asked if naps would be a part of the day and Reed said that rest or nap time is not currently part of the schedule.
UTK Curriculum and Classrooms
The UTK curriculum will merge the current TK program with preschool emergent curriculum. Reed said it would be a blend of the California Preschool Learning Foundations and kindergarten Common Core standards.
UTK will have a more play-based focus similar to preschool and the classroom will be designed to support that.
"The TK classroom environment should be engaging, promote movement and be responsive to the diverse backgrounds and experiences of transitional kindergarteners," Reed said, adding there will be many activity centers and outside playtime.
Teacher Credentialing Requirements
Starting in 2023-24, UTK teachers will need to have a multiple-subject teaching credential plus 24 units of Early Childhood Education or Child Development or equivalent professional experience or a Child Development Permit.
How will UTK be paid for?
UTK will be paid for through state funding based on average daily attendance of students. The state is also offering money to help districts implement UTK. Los Alamitos USD received $176,541 to help pay for the transition, according to Reed. In addition, the California Department of Education will offer $100 million in grants to help districts meet increased staffing needs. And there's also $490 million for districts to apply for grants to construct new facilities or retrofit existing ones.
Reed said that families can expect more information in the spring as the district continues to plan for this transformation into UTK.
SECOND BELL
Other Stories We're Following
School Board Meeting Delayed after Attendee Refuses to Comply with Mask Mandate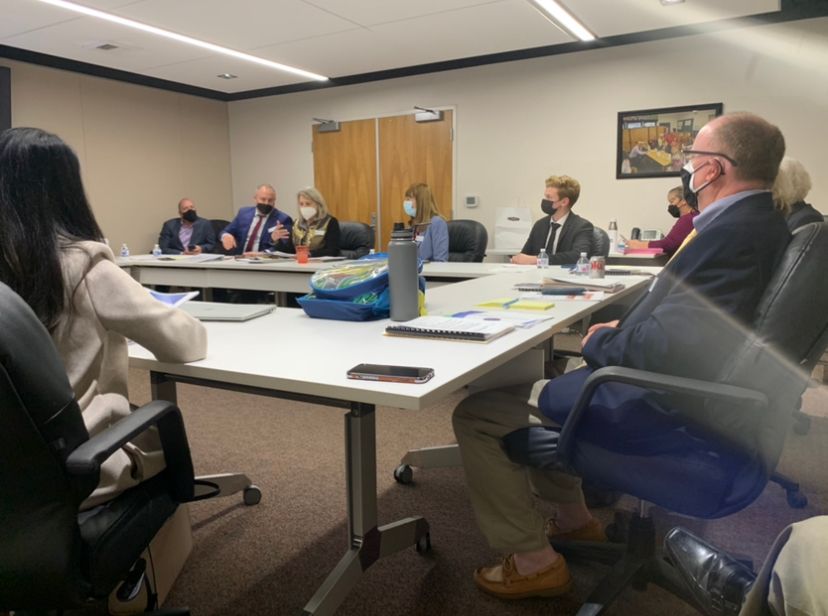 The Los Al USD Board of Education held its Jan. 25 meeting in its conference room after an attendee refused to wear a mask per California's current Covid-19 safety protocols.
The Los Alamitos Unified School District Board of Education's Jan. 25 meeting was delayed for around 40 minutes, and moved to a conference room, after one attendee would not comply with the California Department of Public Health's current indoor mask requirement.
The man refused to put on a mask. In an interview, he said his name was Ian Jameson and that he was an activist from Los Angeles with no children in the school district. He said he intended to shut down the meeting to protest California's current Covid-19 safety protocols which he claimed are unlawful.
The board took two recesses. Board President Diana Hill eventually announced that the public would have to clear the meeting room because of the man's refusal to abide by the rules.
"We had hoped that this meeting would be conducted in a manner that allowed the public to participate and allowed the board to conduct necessary business," Hill said. "However, because of willful defiance … by attendees… we believe the orderly conduct of this meeting has been rendered infeasible."
The meeting was moved into the board's conference room where essential district administrators were allowed along with two members of the press. Audio of the meeting was live streamed on YouTube. The five people who filled out a public comment card were able to address the board in-person in the conference room.
According to Los Alamitos USD Superintendent Dr. Andrew Pulver, the Los Alamitos Police Department was called only to make them aware of the situation. "We didn't want to have a confrontation," Dr. Pulver said in a phone interview a few days after the meeting. "This wasn't a safety situation. There was no sense of giving him the attention that he wanted," he added.
Officers did end up coming to the district headquarters but everyone left the building without incident, according to Dr. Pulver.
Here's what else happened at the meeting:
Board members heard a presentation on potential changes to the fees the district charges outside groups to use its facilities including sports fields and indoor venues.
The district's fifth grade students are attending Outdoor Science School at the Pali Institute near Lake Arrowhead, Dr. Pulver shared. Some schools attended last week and other schools are attending this week. Dr. Pulver said that some Covid-19 relief money was used to offset costs to families associated with moving OSS to a camp that offered more robust health and safety measures than the camp used previously.
A presentation on how parent volunteer booster groups at the elementary schools and community nonprofits are "forward funding" positions including STEM and Media Lab teachers.
Board Workshop Recap
The Los Al USD's Board of Education workshop was held Jan. 25 prior to the regular meeting.
At the workshop, McAuliffe Middle School students and Principal Dr. Ryan Weiss-Wright delivered their school report. Each campus in the district makes an annual report to the board. The McAuliffe choir performed and ASB co-presidents Ella Pardasani and Trent Massey presented.
Pictured from left to right: Supt. Dr. Andrew Pulver, Board President Diana Hill, McAuliffe students Ella Pardasani, Trent Massey and Konner Fox, McAuliffe Principal Dr. Ryan Weiss-Wright. Courtesy photo.
Dr. Weiss-Wright also awarded parent volunteer Elke Schreiner McAuliffe's "Hero the Heart" honor.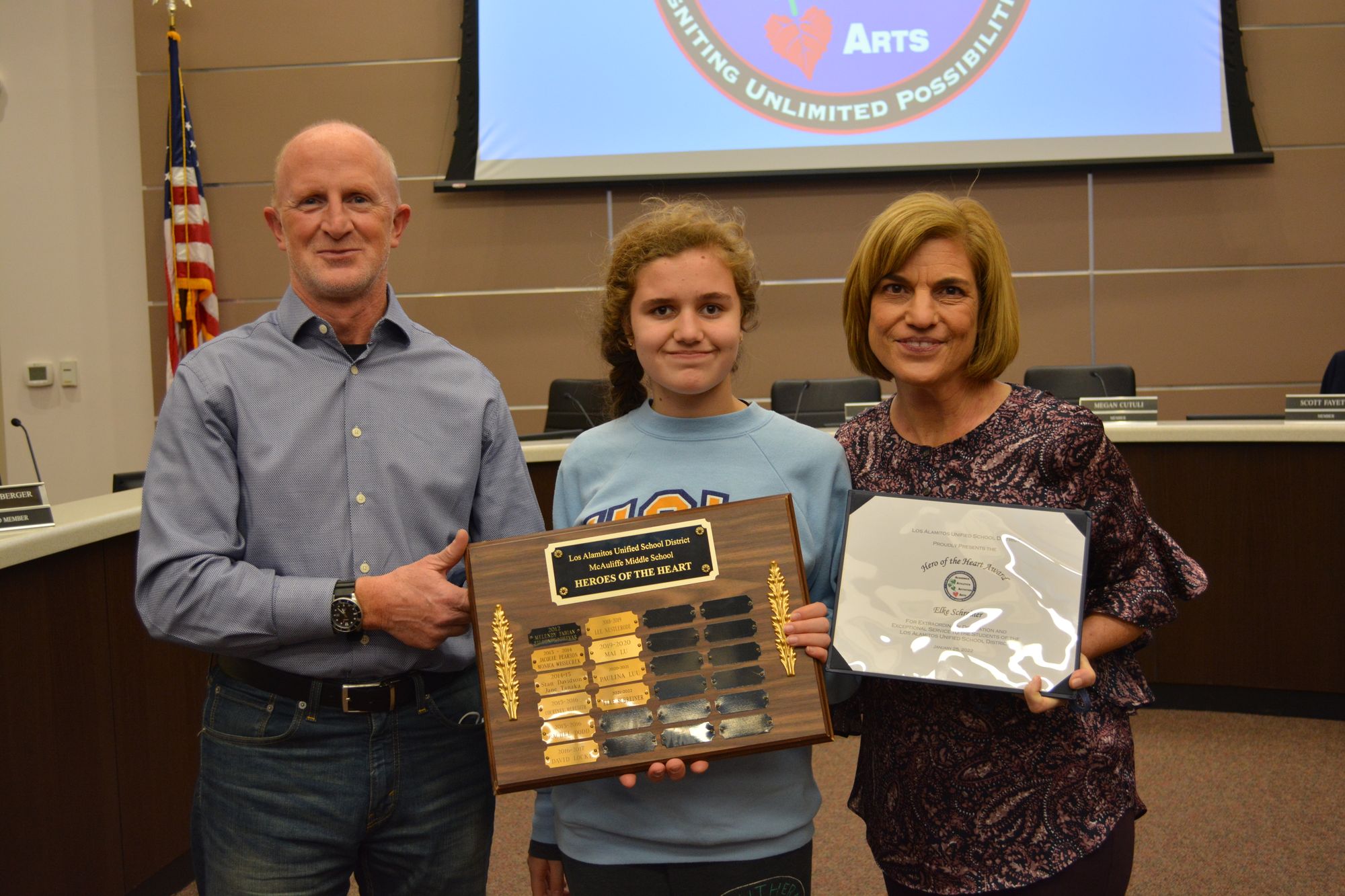 Parent volunteer and McAuliffe's 'Hero of the Heart' winner Elke Schreiner with her daughter and husband. Courtesy Photo.
Classified Employee of the Year: Lisa Burke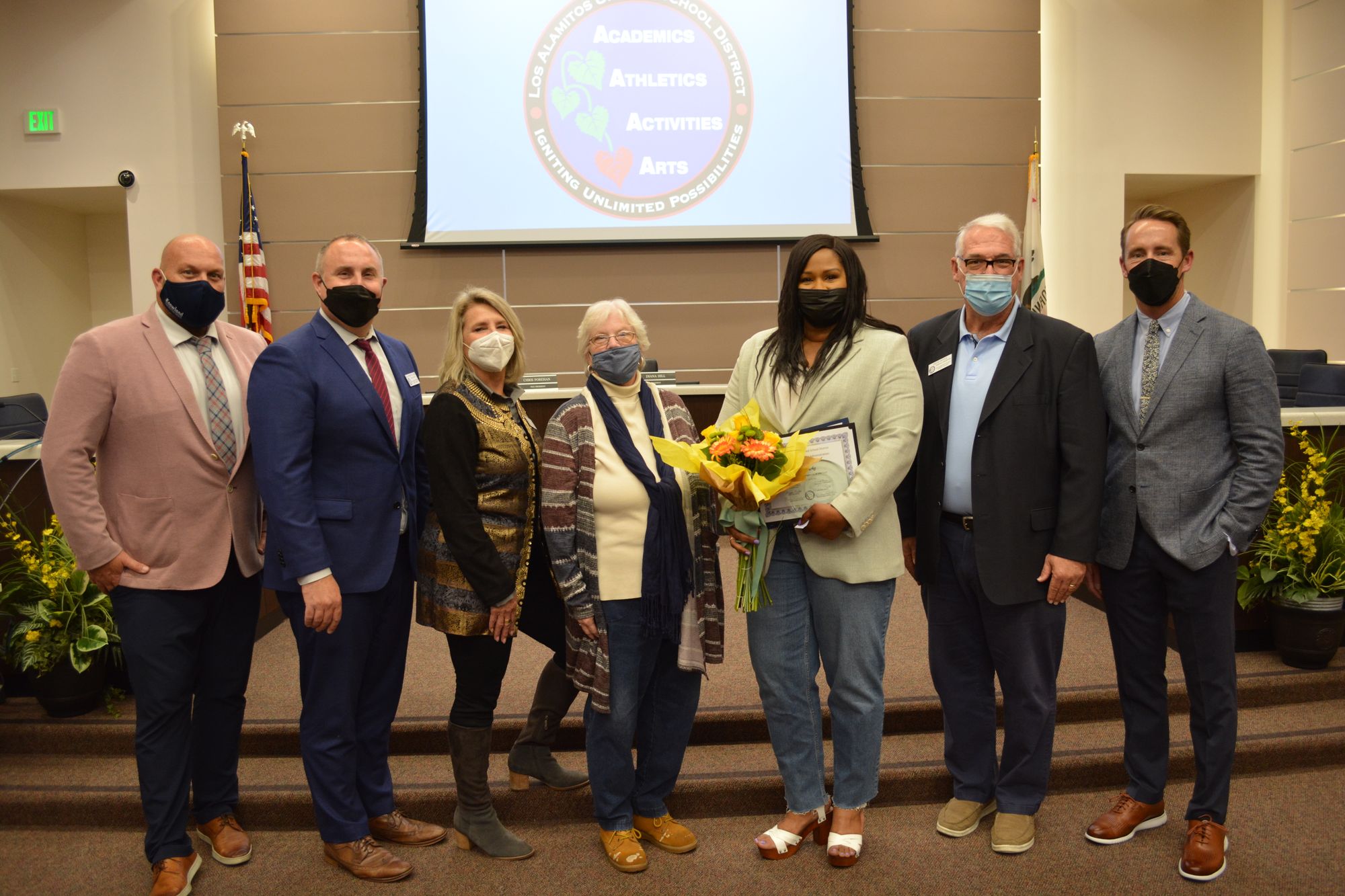 From left to right: Dr. Joe Fraser, Dr.Andrew Pulver, Board President Diana Hill, Cathie Severin (CSEA), Classified Employee of the Year Lisa Burke, Dave Boyer (Personnel Commissioner), and McAuliffe Principal Dr. Ryan Weiss-Wright. Courtesy Photo.
Also at last week's workshop, McAuliffe Middle school's Lisa Burke was honored as the district's Classified Employee of the Year. Burke, an instructional aide in special education, has worked in the district since 2006 and at multiple campuses. She was described as someone that's always pitching in to help, according to the many speakers who praised her.
Supt. Dr. Pulver noted that she works directly with students but also provides security at school dances and sporting events and even helped pass out Covid-19 rapid tests to families over winter break.
"She's one who will go above and beyond to connect and support any student, any staff member or any community member in need," Dr. Pulver said.
Burke was also lauded for spreading joy and kindness on campus.
"Your smile, your warmth, your kindness, the way that you are able to give kids access to learning is really exemplary," Dr. Weiss-Wright said.
"To work in this district is very special," Burke said and got teary-eyed as she thanked everyone for the recognition.
"I'm incredibly happy every day to come to work and to be with your students," Burke told the audience. "I just think ... those are my kids walking on campus and I would want them to be absolutely safe at all times because I know what it's like to be a parent and be concerned."
Burke's daughter attended district schools and graduated from Los Alamitos High School in 2019.
Other Stories We're Reading...
EXTRA CREDIT
Meetings // Events // Opportunities // Resources
HAPPENING TODAY: The Orange County Board of Education (OCBE) is holding an emergency meeting at 2:00p.m. regarding its dispute with the Orange County Committee on School District Organization over new voting maps. This article from the O.C. Register (subscriber only) details the background.
See the meeting agenda and resolution regarding the maps here.
You can watch the meeting live on YouTube here.
HAPPENING TOMORROW: OCBE is holding its regularly scheduled monthly meeting on Feb. 2, at 4:00p.m.
On the Agenda:
A public hearing and vote is expected on the petition seeking to allow Orange County Classical Academy, a K-6 charter school in Orange Unified School District, to expand to other school districts. The academy was co-founded by Jeff Barke, M.D., spouse of OCBE President Mari Barke. Mrs. Barke said she will recuse herself from the vote. For more background information, read here.
Resolution regarding the salary of Orange County's Superintendent.
You can watch the meeting live on YouTube here.
HAPPENING FEB. 10-12: Los Alamitos Choirs Spotlight 2022 performances. Tickets available here.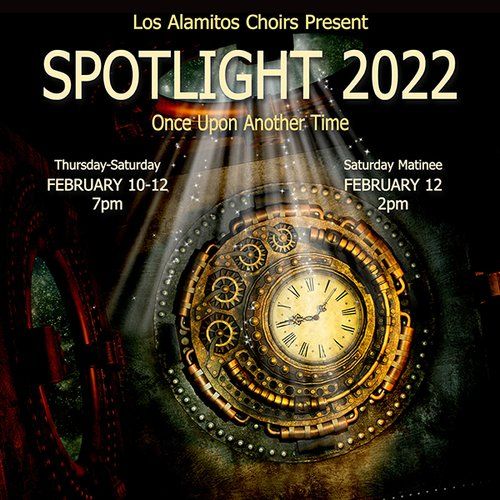 HAPPENING FEB. 11: The Los Alamitos Education Foundation fundraising Royal Gala. The nonprofit partner of the Los Alamitos Unified School District is raising money to support the building of a WellSpace at Los Alamitos High School.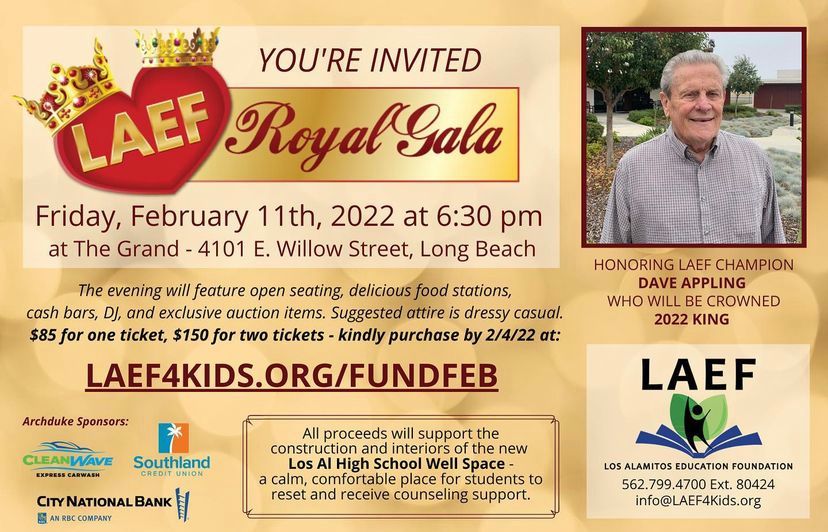 HAPPENING THIS MONTH: February is National Black History Month. Spotlight Schools is sharing stories that you may or may not know. This week, learn about pioneering race car driver Wendell Scott who broke through barriers in the 1950s and 1960s. "Scott was the first Black driver to race full time in the NASCAR premier series and the first to win a race," reads his the NASCAR website. In 2015, Scott became the first Black driver inducted into the NASCAR Hall of Fame. Check out this animated video from StoryCorps and listen to Scott's son and grandson share part of his inspirational life story.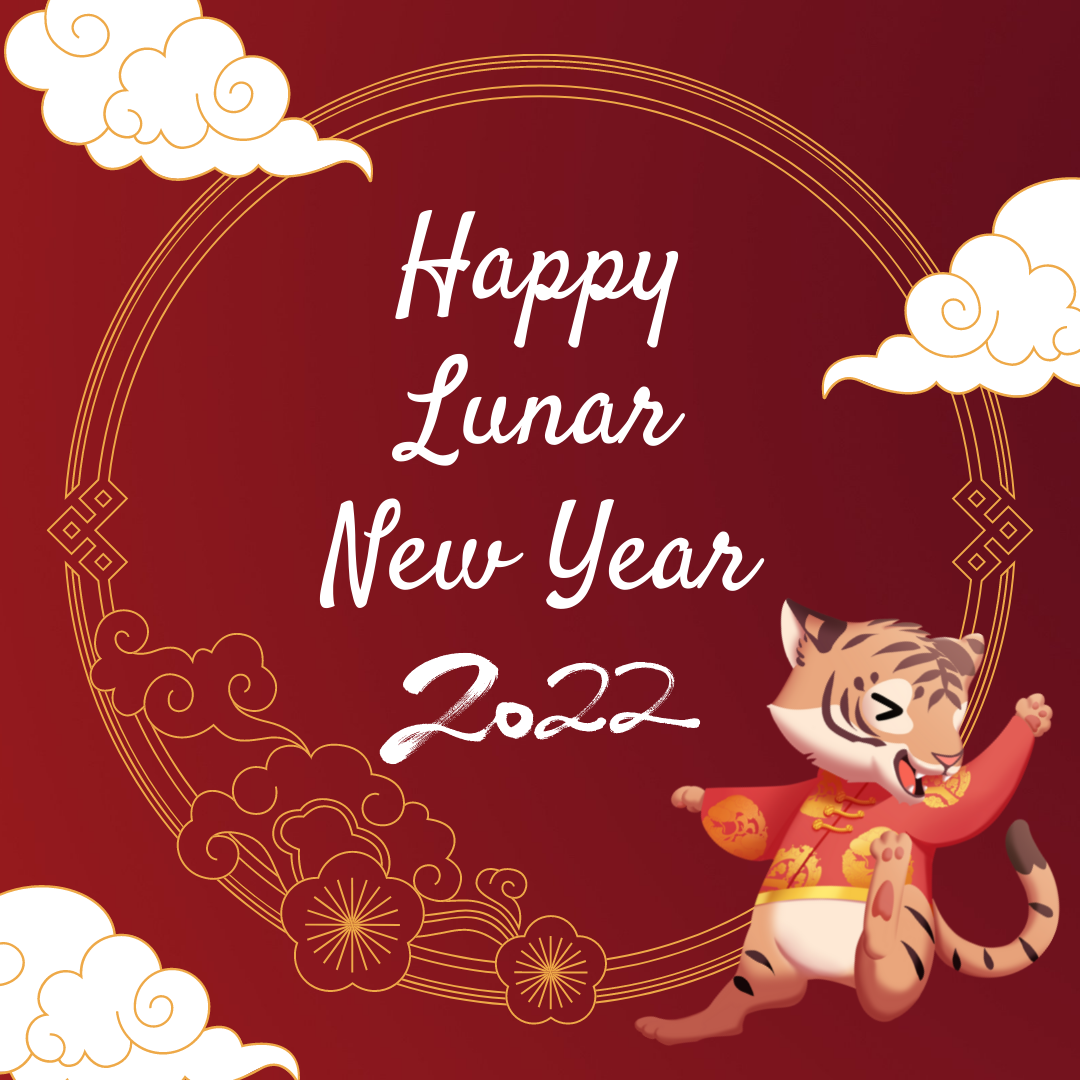 HAPPENING TODAY: Today marks Lunar New Year celebrated around the world including here in the U.S., China, Vietnam, and Korea. People are ushering in the Year of the Tiger. Voice of OC has a look at some of the celebrations taking place in Orange County, including the Little Saigon Tet Parade happening Feb. 5 in Westminster.
RECESS
Your Dose of Good News
7th Grader Receives 'Every Student Succeeding' Award for Overcoming Obstacles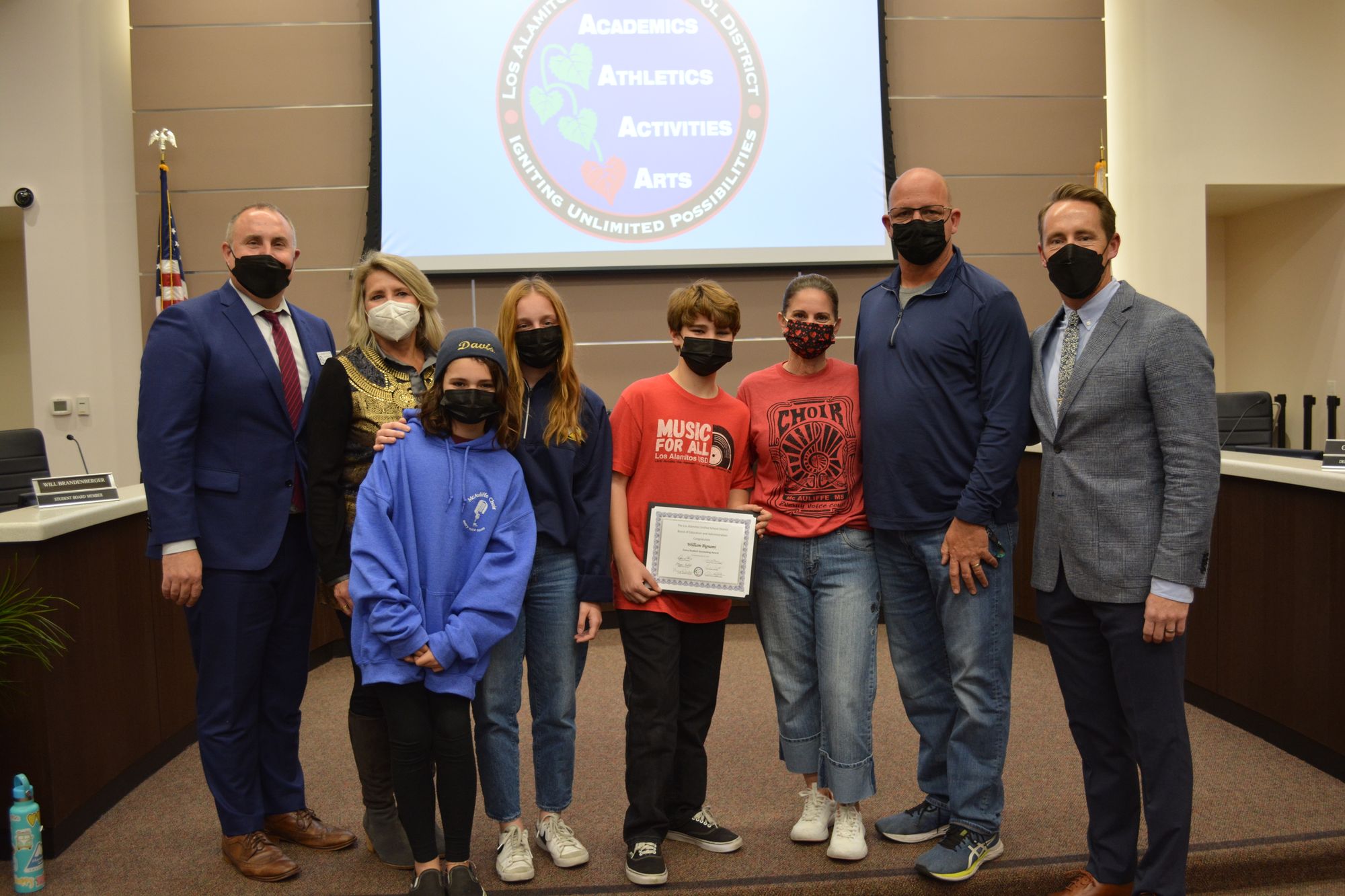 Supt. Dr. Andrew Pulver, Board President Diana Hill join McAuliffe student and the district's recipient of the 'Every Student Succeeding' award, William Bignami, his siblings and parents Autumn and Frank Bignami and McAuliffe Principal Dr. Ryan Weiss-Wright. Courtesy photo.
During the pandemic, educators have been increasingly focused on helping students overcome challenges. McAuliffe Middle school student William Bignami's story offers hope that children can persevere through even the most traumatic experiences.
William's life changed in 2017 when he was a student at Los Alamitos Elementary school. That's when his parents were among the more than 500 people injured in a mass shooting during The Route 91 country music festival in Las Vegas.
His father, Frank, suffered a gunshot wound to his wrist, and his mother, Autumn, suffered severe injuries to her jaw and back. She would undergo at least ten surgeries and a long recovery process.
This year, William was given the Los Alamitos Unified School District's "Every Student Succeeding" award. It honors students who have overcome tremendous obstacles and shown courage and resilience.
William was recognized at the Los Al USD school board workshop last Tuesday.
"For many young students this life experience would have been enough of a reason to give up, to isolate or to withdraw, but Will has done just the opposite," McAuliffe Principal Dr. Ryan Weiss-Wright said at the Jan. 25 workshop. "He is now in seventh grade and an active member of his middle school community." Dr. Weiss-Wright said William is in the school's choir and improv club, is an honors student and community volunteer.
"[Will] was constantly working on self improvement and managing the anxiety that comes from negative experiences in his life in order to succeed. Will exemplifies what it means to be a friend to others to persevere through difficulty and to lead by example," Dr. Weiss-Wright said.
William's parents and two siblings attended last Tuesday's meeting but no one in the family spoke. (Check out this heartwarming video from 2019 showing the Bignami family being surprised by Paramount High School students and alumni.)
Each year, just one student from the district receives the annual "Every Student Succeeding" honor. The awards program is administered by the Association of California School Administrators (ACSA). Districts across California nominate students who then go on to compete to be named one of the 19 K-12 students from across California honored by the ACSA. Two adult education students are also recognized.
BOOSTER DOSE: We have an update on McAuliffe Middle School student Allison "Allie" Balos who was severely injured in a car crash in a campus parking lot before winter break. After numerous surgeries and weeks of recovery in the hospital, Allie recently returned home, according to an update on a GoFundMe page set up for the Balos family.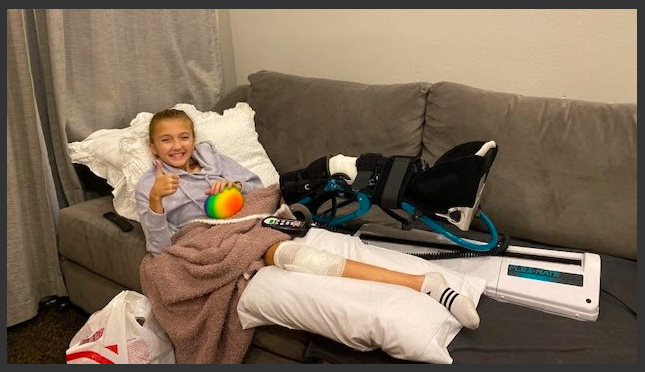 McAuliffe student Allie Balos is back home recovering after spending weeks in the hospital following a car crash in a campus parking lot in December. Photo from the GoFundMe page set up for the Balos family.
Her family sent a message of gratitude to all of the community members who have helped the family. The update said Allie "is so happy to be reunited with her family" and that she still has several more surgeries to go but is determined to walk again one day.
Read more here.
CORRECTION: In last week's newsletter, the last name of Los Al USD's Classified Employee of the Year was incorrect. It's Lisa Burke, not Lisa Clarke. We regret the error.
Thanks for reading!
Forwarded from a friend? Subscribe to the Spotlight Schools newsletter here.
Missed a newsletter? Check out past editions here.
Follow us on Instagram @SpotlightSchools.
Our mailing address:
P.O. Box 164
Seal Beach, 90740 CA

Copyright © 2022 Spotlight Schools, All rights reserved.