Superintendents ousted by two school boards in O.C.; 🚲 New rules for riding E-Bikes to Los Al USD middle schools; 🏅 CA names 2023 Distinguished Schools and 38 are in O.C.
Budget projection shows slight dip in funding to CA schools; Campus supervisor honored as 'Hero of the Heart;' 🐝 It's Spelling Bee season
Budget projection shows slight dip in funding to CA schools; Campus supervisor honored as 'Hero of the Heart;' 🐝 It's Spelling Bee season

Helping you better understand, navigate and participate in the TK-12 public school experience in Orange County.
January 12, 2022
In this week's newsletter...
FIRST BELL 🔔 Superintendents fired by two school boards in O.C. and parents are questioning why.
SECOND BELL 🔔 🚲 Students riding e-bikes to middle schools in Los Al USD will need a permit.
EXTRA CREDIT 📌 MLK Jr. Day volunteering event happening this weekend.
RECESS 👏🏼 Campus supervisor honored as McAuliffe Middle School's "Hero of the Heart."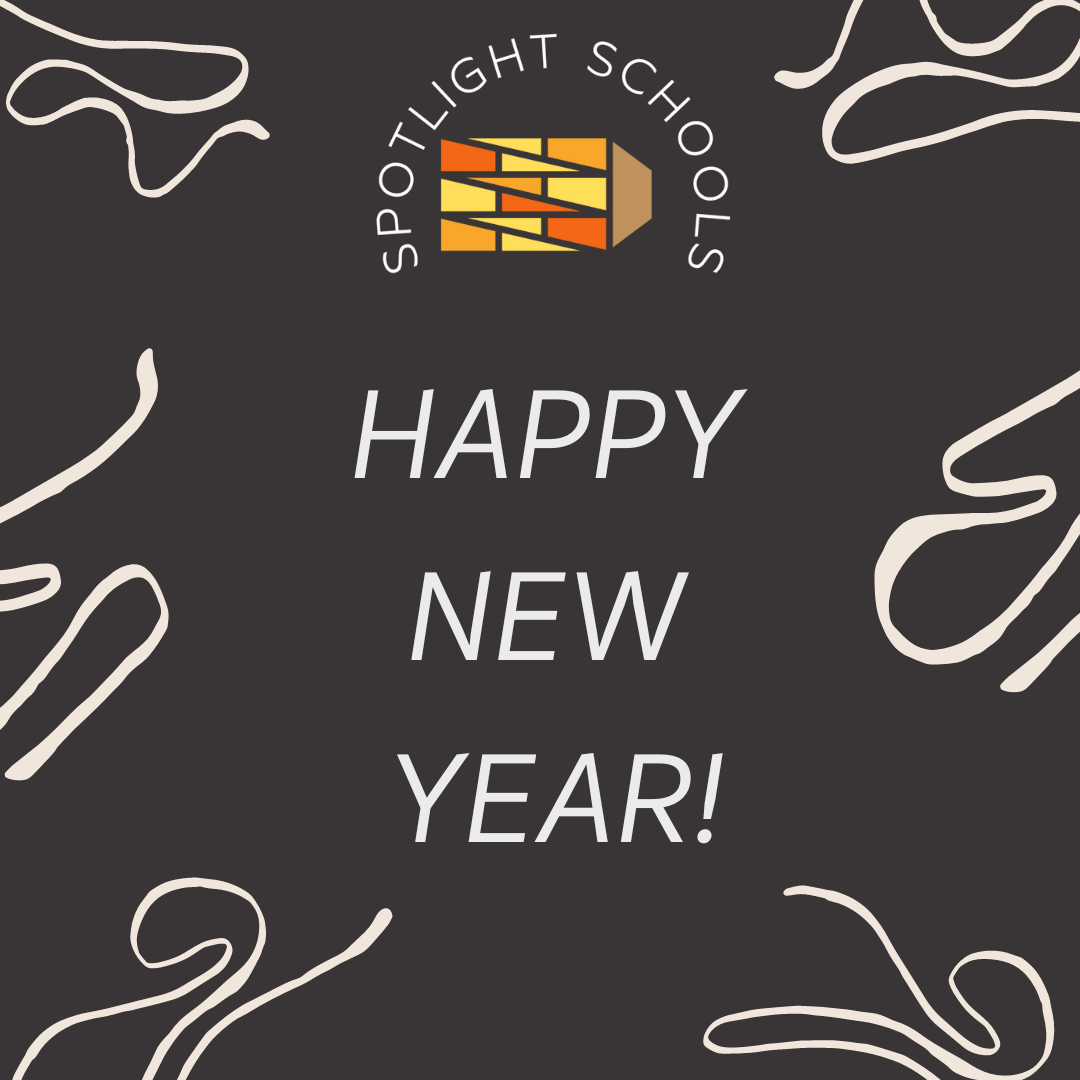 We're back! After a hiatus for the holidays, Spotlight Schools, a hyperlocal independent newsroom dedicated to covering education in Orange County, is returning to your inbox with fresh energy for the new year.
Here's what you can expect in 2023:
Monthly In-depth Newsletter: Once a month, we'll go deeper with exclusive and in-depth reporting from Spotlight Schools to cover what's happening in education in O.C. Like today's issue, these newsletters will have the First Bell, Second Bell, Extra Credit and Recess sections providing a variety of insights and information to help you better navigate the public school experience.
News Briefing Newsletter: Newsletters delivered to your inbox the other weeks of the month will feature a roundup of local coverage to keep you updated about what's happening at schools, districts and with students, teachers and families around O.C. and beyond.
What do you want to know about education in O.C. in 2023? Email story ideas to hello@spotlightschools.com. We want to cover what you care about!
Be sure to follow Spotlight Schools on Instagram and Twitter for breaking news, information about events and meetings and stories that will offer the break you need when scrolling gets stale. And don't forget to visit our website to view all of our stories or support our coverage at SpotlightSchools.com.
Yours in knowledge,
Jeannette Andruss, Cofounder and Chief Editorial Officer
FIRST BELL
Our Top Story
Two school boards in O.C. fire their Superintendents and parents question why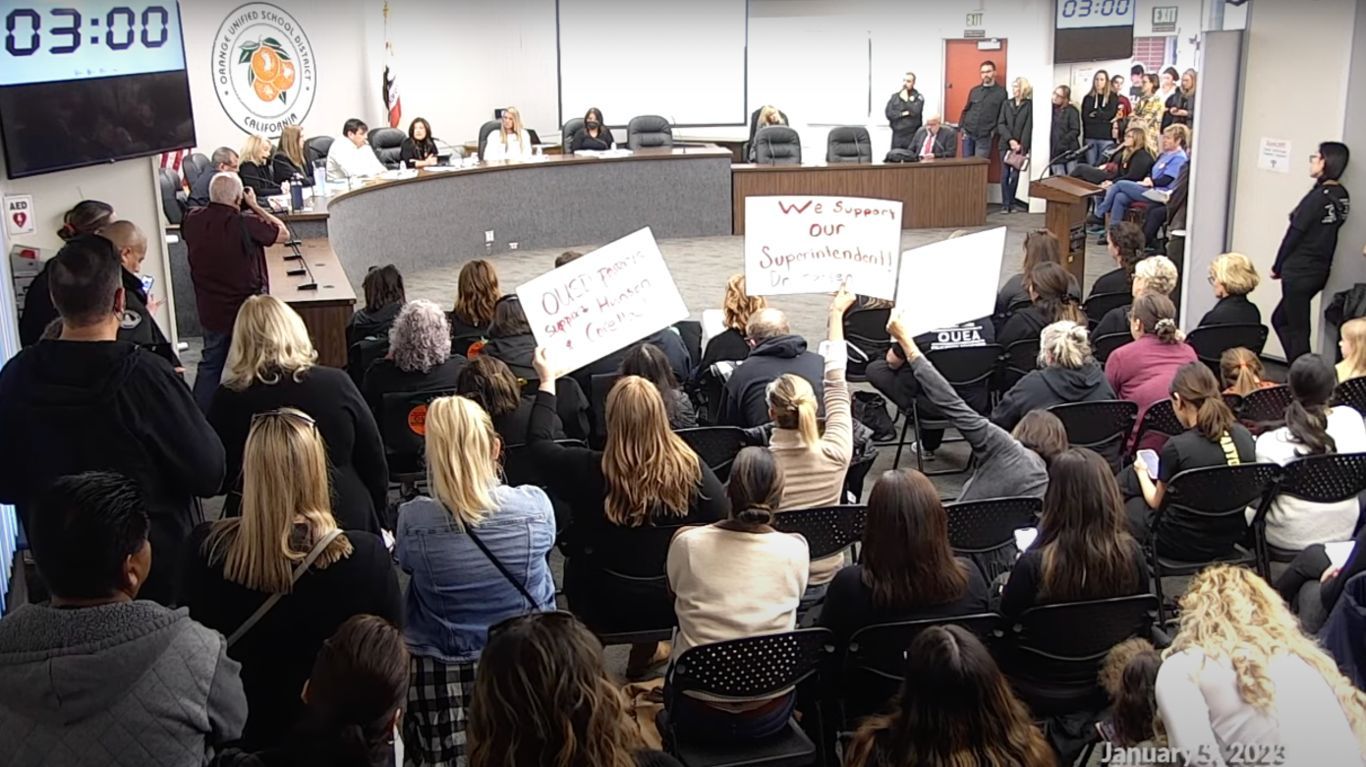 Screenshot of the YouTube video of the Jan. 5 special meeting of the Orange Unified School District Board of Education where the superintendent was fired despite public comments from dozens of parents and teachers opposing that move.
The new year is bringing big changes in leadership for at least two Orange County public school districts and that is upsetting some parents.
The superintendents in the Capistrano Unified School District and in the Orange Unified School District were both recently fired by their school boards in 4-3 votes during special meetings. During the meetings, board members did not explain why they voted to terminate the contracts of their district's top leaders.
Both superintendents were let go "without cause," meaning they were not accused of any official misconduct and will therefore likely receive severance pay for their six-figure salaries and other compensation based on the terms of their contracts. It also means the boards must recruit and hire new superintendents months into the 2022-23 school year.
DESPITE PUBLIC OUTCRY, OUSD SUPERINTENDENT FIRED
With a new board majority in place following the Nov. 2022 election, the Orange Unified School District Board of Education voted 4-3 to terminate the contract of Superintendent Gunn Marie Hansen and put her on a 30 day paid administrative leave. They also voted to put Cathleen Corella, Assistant Superintendent for Educational Services, on paid administrative leave pending the district conducting a "curriculum and education audit."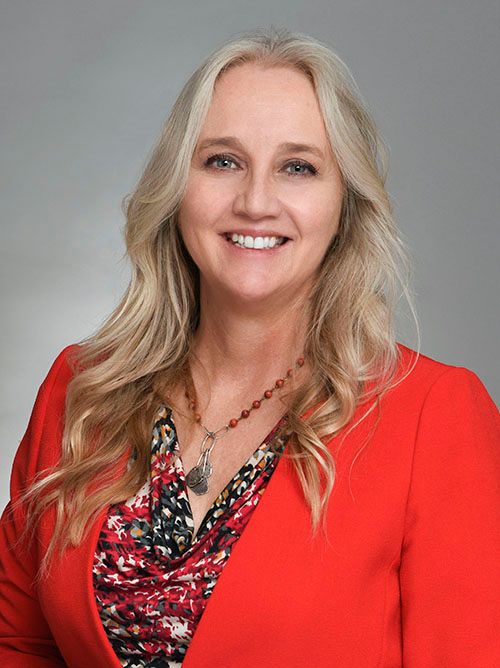 The contract for Orange Unified School District Superintendent Gunn Marie Hansen, Ph.D., was terminated in a 4-3 vote by the OUSD Board of Education on Jan. 5 while Hansen was out of the country. Photo courtesy of OUSD website.
The board majority also hired an interim superintendent, Edward Velazquez, and appointed Canyon High School Principal J. Craig Abercrombie to Corella's position on an interim basis.
The decisions were all made during a January 5 special meeting called with 24 hours' notice by recently reelected Board President Rick Ledesma. It was held during the district's winter break, when school was not in session. Dr. Hansen, who had been superintendent since 2017, and Corella were out of the country, according to board member Kris Erickson.
At the meeting, Erickson asked President Ledesma if he had contacted either Dr. Hansen or Corella prior to the meeting. He replied, "No. I did not." The response elicited boos from the estimated 200 people in the audience with one person shouting "coward."
Prior to the closed-session votes, dozens of parents, teachers and community members of Orange Unified, which has roughly 26,000 students, pleaded with the board to reconsider or delay the decisions. Speakers, and some board members, expressed shock, anger and disappointment at how the administrators were being considered for dismissal during a meeting over the holiday break.
"Tonight my heart is breaking along with so many others for a last-minute meeting that's clearly strategic and orchestrated during our winter break," former OUSD Teacher of the Year Linda Horist said at the meeting. "These leaders that you want to replace because they don't align with your agenda, they are the very same leaders that peers statewide seek out for their knowledge."
"I did not know I was coming here today when I went to work this morning. But I'm so mad at what is happening and I'm so mad at the waste that is happening for our school," a woman who said she was a mother of two young kids told board members as she fought back tears.
Despite the majority of speakers opposing it, Ledesma and fellow board members Angie Rumsey, John Ortega and Madison Miner, who recently defeated longtime incumbent Kathy Moffat in a close election, voted for the firing and interim replacements. They offered no explanation of their votes to the public afterwards at the meeting. Board members Erickson, Andrea Yamasaki and Ana Page opposed the actions against Dr. Hansen and Corella.
In a recent post on her Facebook page, Erickson defended the administrators and criticized the process to replace them calling it "radical and secretive."
She said the interim replacements were "chosen and offered the jobs BEFORE (capitalization in original) I ever even learned their names as possible choices and before the meeting in which this decision was to be made."
Speaking to the Orange County Register last week, Ledesma defended the votes. "This was a business decision for the future of the district and the students," he said and rejected claims it was a political move.
Talk of a recall peppered the public comments during the Jan. 5 meeting. According to one parent in the district, a group is in the beginning stages of planning a recall effort.
CAPISTRANO UNIFIED FIRES SUPERINTENDENT
During a special meeting held Dec. 21, the new board majority on the Capistrano Unified School District Board of Education decided in a 4-3 vote to terminate the contract of Superintendent Kirsten Vital Brulte effective Dec. 31. Brulte had been with the district since 2014.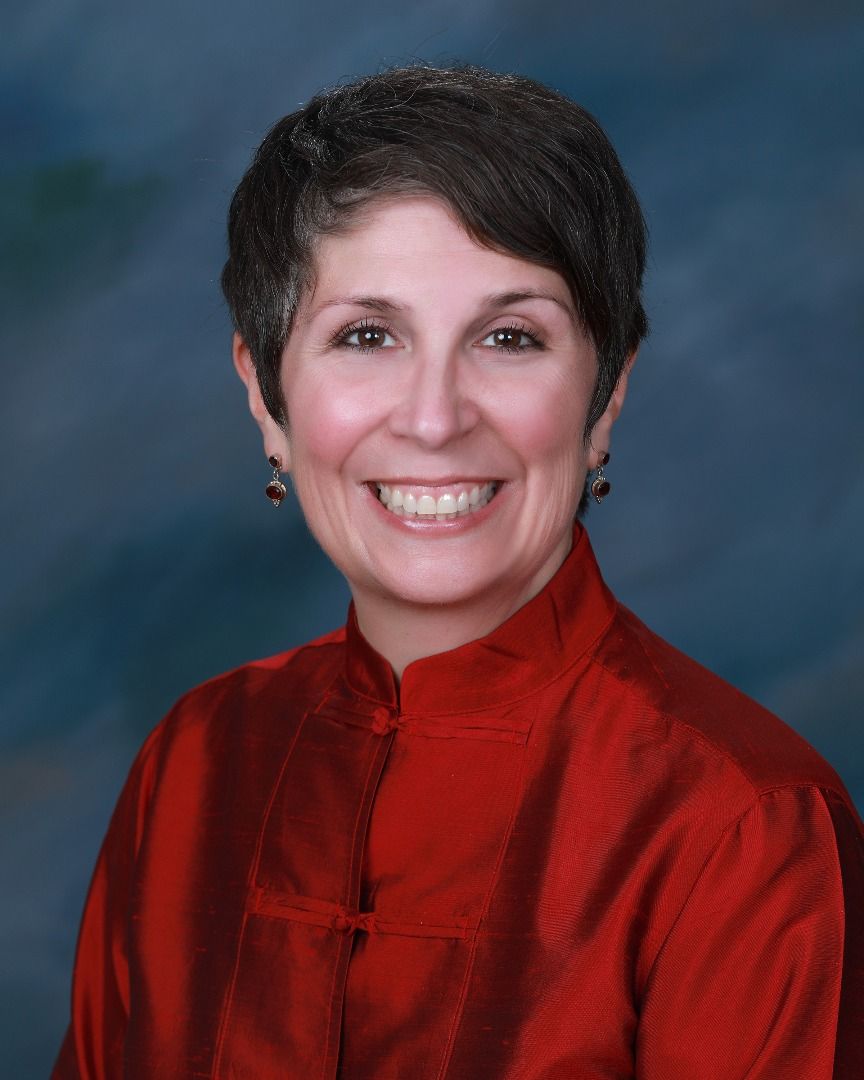 The contract for Capistrano Unified School District Superintendent Kirsten Vital Brulte was terminated in a 4-3 vote by the CUSD Board of Education a few days before Christmas. Photo courtesy of the CUSD website.
Capistrano Unified is the largest school district in Orange County with roughly 47,000 students. Three people spoke at the Dec. 21 meeting before the closed-session vote with all asking for more information about why the board was deciding to terminate Brulte's contract.
"I don't see anything wrong that she's done," said one speaker who described herself as a CUSD graduate. She asked, "Is the district aware of wrongful termination lawsuits or other legal litigation that this could invite? Is this fair doing this in the dark of night, the week before Christmas, when you hope nobody's watching?"
Board President Krista Castellanos, Vice President Michael Parham, Clerk Amy Hanacekand and board member Gary Pritchard all voted to oust Brulte but did not elaborate on why during the meeting. Board members Judy Bullockus, Lisa Davis and Gila Jones opposed her firing.
An email sent to district families after the meeting said Deputy Superintendent Clark Hampton would take on the role of interim superintendent while the district recruits and hires Brulte's replacement, according to The Capistrano Dispatch. The O.C. Register reported that Brulte's contract included a severance provision that could amount to $550,000.
Read the full story on the firing of two superintendents on the Spotlight Schools website.
SECOND BELL
Other Stories We're Following
Middle schoolers must take safety course to ride E-bike to campuses in Los Alamitos USD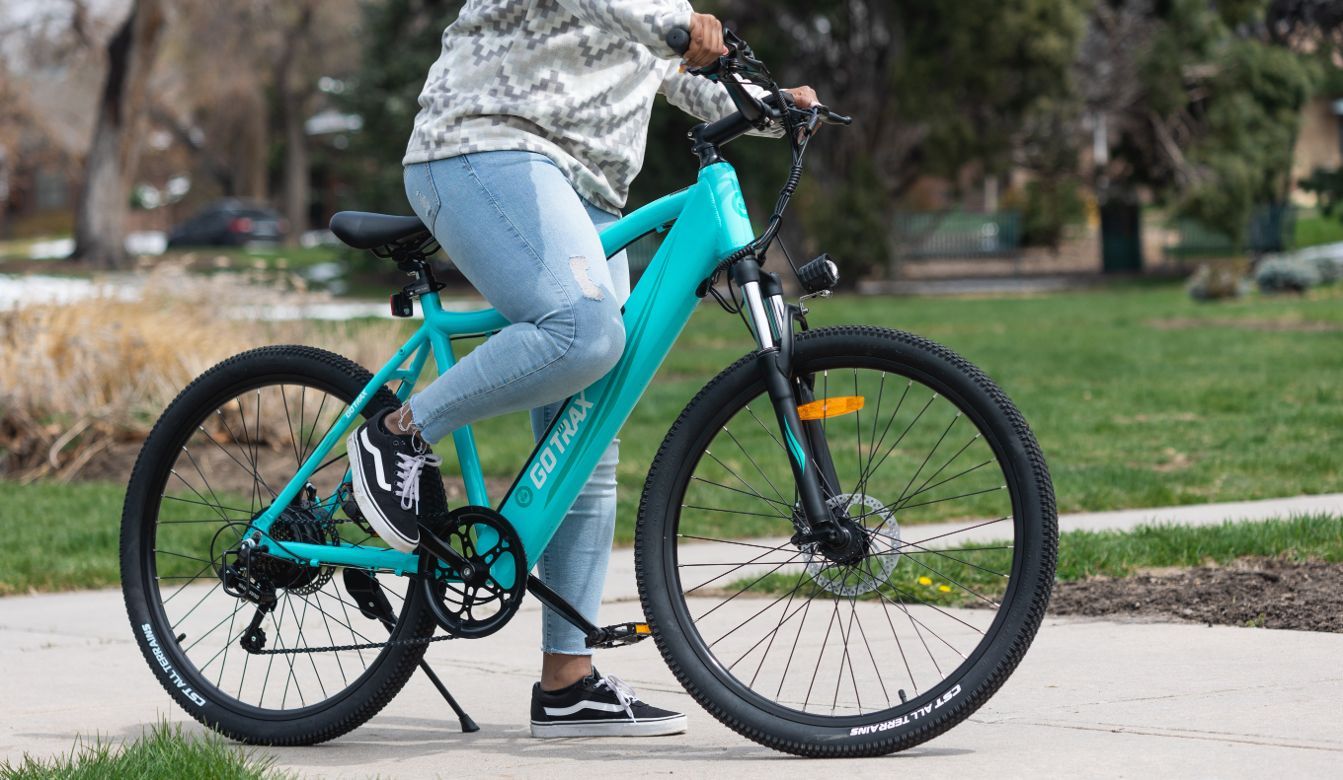 Photo by Gotrax on Unsplash
Starting Feb. 1, students who ride electric bikes to campus at Oak Middle School and McAuliffe Middle School in the Los Alamitos Unified School District must have a permit earned by taking an e-bike safety course offered by the Los Alamitos Police Department.
"Safety is our top priority, and we want our students to be safe getting to and from school and in our community as well," wrote Nichole Pichardo, Public Information Officer for Los Alamitos USD, in an email to Spotlight Schools.
"With more traffic congestion near our school campus and more students riding to school on e-bikes daily, it's important for students and families to know their legal responsibilities, and rules of the road to help avoid traffic collisions and accidents. It's essential for our students who ride e-bikes to school to learn safe roadway behavior," Pichardo added.
Pichardo said around 65 students at Oak and fewer than ten at McAuliffe are currently riding e-bikes to campus but those numbers are expected to grow.
Pichardo said more than 90 people attended the first free safety class offered this week. Another class will take place on January 18 and more classes will be scheduled as more students seek to ride e-bikes to campus.
According to an Instagram post from the Rossmoor Community Services District, the one hour course includes e-bike safety education information and hands-on demonstrations. Students who complete the course will get a sticker permit to display on their bikes.
Los Alamitos USD isn't the first O.C. district to require students to have a permit to ride e-bikes to school. Starting this school year, Capistrano Unified requires students to have a permit to ride an e-bike, regular bike, scooter or skateboard to campus. CUSD students must fill out an application, watch a video, and get 100% on a quiz to earn the permit.
38 Schools in Orange County honored as California Distinguished Schools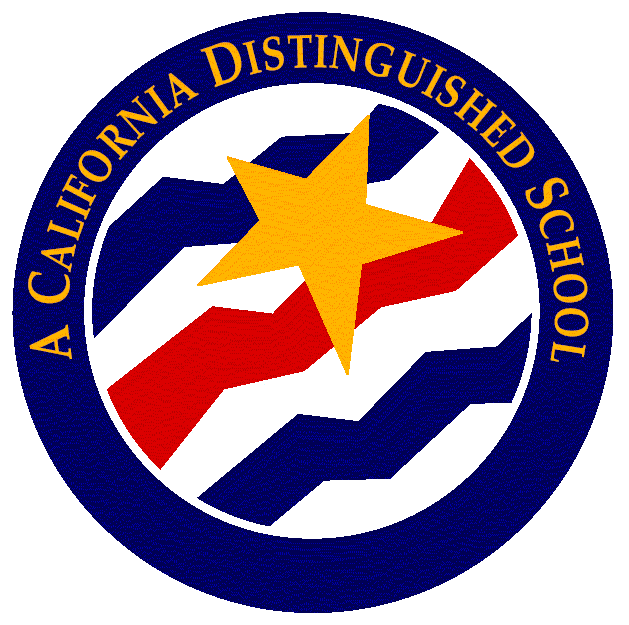 More than 350 schools were named California Distinguished Schools for 2023 and 38 of them are in Orange County.
The honor for the 356 schools from the California Department of Education was announced last week by Supt. of Public Instruction Tony Thurmond.
"California Distinguished Schools represent examples of not just excellent teaching, learning, and collaboration, but also highly successful, data-driven school efforts ranging from professional development for educators to mental health and social-emotional wellness strategies to address the needs of students and families," Thurmond said in a press release.
The California Distinguished School program focuses on two categories in recognizing excellence in education at schools. Campuses are honored for "closing the achievement gap and achieving exceptional student performance." Eligible schools are selected based on performance indicators on the California School Dashboard which includes data on test scores, school environment, chronic absenteeism, suspension rates and more.
Fullerton School District, Tustin Unified School District and Irvine Unified School District each had six campuses in their respective districts named Distinguished Schools.
Los Alamitos Unified School District had three campuses including Weaver Elementary, Rossmoor Elementary and Hopkinson Elementary.
"This recognition reflects our district's commitment to providing exceptional student performance and a focus on closing achievement gaps. These achievements are only made possible through the dedicated work of our collective staff and the unwavering support of our Los Al USD community," Superintendent Andrew Pulver, Ed.D., said in a press release.
Margaret Landell Elementary School in Cypress School District and Schroeder Elementary School in the Westminster School District were also named distinguished schools.
A few charter schools were named including both campuses of Oxford Preparatory Academy and Orange County Classical Academy.
You can see the complete list on the OCDE Newsroom website.
Other Stories We're Reading
EXTRA CREDIT
Meetings //Events//Opportunities //Resources
EVENTS
PARENT EDUCATION NIGHT: On Thursday, Jan. 12 at 6:00 p.m., the Los Alamitos Unified School District is offering a parent education night on how to support your child's self regulation. Details in the flyer below.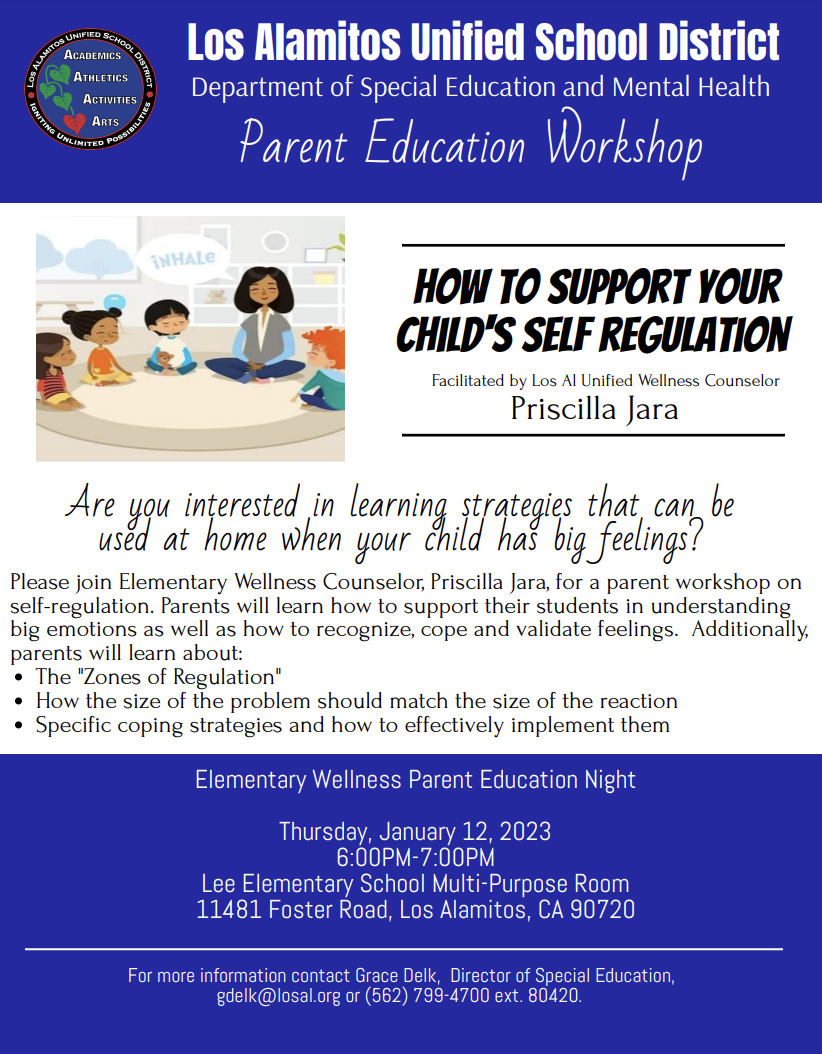 MLK JR. DAY OF SERVICE 2023 VOLUNTEER EVENT: Inside the Outdoors, "the environmental education program administered by the Orange County Department of Education," is hosting a family-friendly volunteering event on Saturday, Jan. 14 from 9:00 a.m. until 11:00 a.m. in partnership with the City of Newport Beach and O.C. Parks. Participants will help restore the coastal wetlands of Upper Newport Bay. More information here.
Read about other events celebrating the legacy of Martin Luther King, Jr. here, courtesy of KidsGuide.
OPPORTUNITIES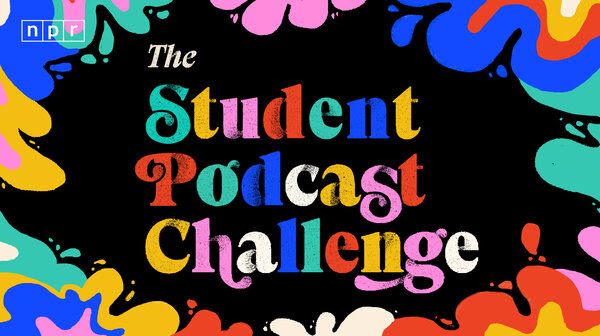 STUDENT PODCAST CHALLENGE: National Public Radio (NPR) is inviting students to take part in its Student Podcast Challenge. Students in 5th through 12th grade can put together a podcast that is between 3 and 8 minutes long with their class or extracurricular group and then a teacher is required to submit it. Winners could get their podcast broadcast on NPR. The deadline to submit your podcast is April 28, 2023. For more details, including resources for students and teachers, click here.
RECESS
Your Dose of Good News
Campus Supervisor named McAuliffe Middle School's "Hero of the Heart"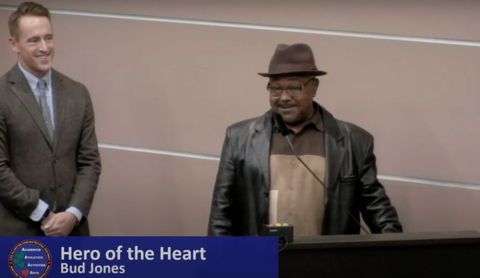 McAuliffe Middle School Campus Supervisor Bud Jones was honored as the school's 'Hero of the Heart' by Principal Ryan Weiss-Wright, Ed.D., during the Los Alamitos Unified School District Board of Education workshop on Dec. 13, 2022.
Cleveland "Bud" Jones has been a presence on the McAuliffe Middle School campus for ten years making sure kids are safe and secure. This school year, the campus supervisor is being praised for that work.
Jones was named McAuliffe's "Hero of the Heart" for 2022-23. The award is given annually to one person at each school in the Los Alamitos Unified School District. The recipient is someone who exemplifies a commitment to serving students.
Jones, who works at both McAuliffe and Los Alamitos High School, was honored during the Dec. 13, 2022 Los Alamitos USD Board of Education workshop. The award presentation capped off McAuliffe's annual presentation to the board.
"Since joining Los Al, Bud has proven himself to be one of the most reliable and beloved employees on our campuses. Bud's willingness to work extra hours, show up at a moment's notice and support all students and staff have made him an invaluable part of our school community," McAuliffe Principal Ryan Weiss-Wright, Ed.D., said during the presentation before board members and a crowd of McAuliffe staff and families.
"Bud is always gracious in building his schedule to support both school sites and does it with a smile on his face. As a campus supervisor, Bud is superior at connecting with students and building rapport with every child he encounters," Dr. Weiss-Wright said.
Grinning, Jones gave brief remarks in accepting his award at the meeting. He thanked Dr. Weiss-Wright and the McAuliffe staff, calling them "fantastic." He then turned to the students in the audience and said: "Kids, I'm always watching out for you guys. Even though I may get a little testy sometimes, I'm looking out for you. I appreciate this award. I'm very humbled," Jones concluded.
Jones has been working with young people for decades. Dr. Weiss-Wright shared that Jones was employed for 22 years with the Orange County Sheriff's Department working with adolescents in the juvenile justice system.
"The middle school years can be difficult, but Bud's commitment to McAuliffe student safety and overall student wellness make him the perfect hero of the heart," Dr. Weiss-Wright said.
In a recent article on The Birdwatch, the student-run news website at McAuliffe, student writer Karina Avakian praised Jones. "We greatly appreciate your hard work and dedication to keeping our students safe," the story read.
Thanks for reading!
Forwarded from a friend? Subscribe to the Spotlight Schools newsletter here.
Follow us on Instagram @SpotlightSchools.
Our mailing address:
P.O. Box 164
Seal Beach, CA 90740

Copyright © 2023 Spotlight Schools, All rights reserved.