Spotlight Schools: Oct. 26, 2021 COVID-19 Vaccines for 5-11 year olds; Los Al USD's Plan to spend $1.8 million in COVID relief; LAHS student's club aims to get kids "pumped for the future."
Stories that help you better navigate and participate in the K-12 public school experience
Stories that help you better navigate and participate in the K-12 public school experience
Spotlight Schools
IN THIS WEEK'S NEWSLETTER:
What you need to know about the rollout of COVID-19 vaccines for elementary school-age kids
LAUSD Trustees to consider $1.8 million Spending Plan for COVID-19 funds
Wondering about Special Education? A meeting this week can fill you in
LAHS senior's club to build mentor/mentee relationships between students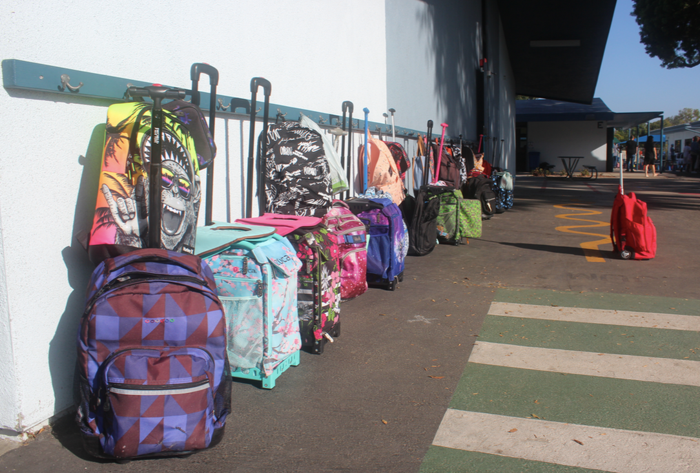 Backpacks at Weaver Elementary school in August. Students ages 5-11 could soon be eligible for a COVID-19 vaccine.
This is the weekly newsletter from Spotlight Schools, a hyperlocal newsroom covering education in Orange County. Our goal is to help you better navigate, understand and participate in the TK-12 public school experience. This is Jeannette Andruss, founder of Spotlight Schools and parent of two students in the Los Alamitos Unified School District.
Got feedback? Please respond to this email.
FIRST BELL
This week's top story
Details on the Rollout of the COVID-19 Vaccine for 5-11 year olds
Children in the U.S. ages 5 to 11 could get a COVID-19 vaccine in a matter of weeks.
"If all goes well, and we get the regulatory approval and the recommendation from the CDC, it's entirely possible if not very likely that vaccines will be available for children from 5 to 11 within the first week or two of November," Dr. Anthony Fauci told ABC News on Sunday.
What are the next steps? Today, a vaccine advisory panel to the U.S. Food and Drug Administration is meeting to discuss approving a lower-dose version of the Pfizer/BioNTech COVID-19 vaccine for emergency use in elementary school-age kids. (You can watch the meeting live here on Oct. 26 from 5:30am - 2pm PST). After that, the FDA will decide if the benefits of the vaccine outweigh the risks of COVID-19. An advisory panel to the Centers for Disease Control and Prevention will then meet Nov. 2-3 before the CDC issues its own recommendations.
On Friday, the FDA released its analysis of Pfizer trial data. It showed the company's mRNA-based shots "appeared highly effective at preventing symptomatic infection of COVID-19" in 5-to-11-year-olds and did not cause any unexpected safety issues, reports the Associated Press. Yesterday, Moderna reported its vaccine produced a strong immune response in younger children during trials but it has yet to seek FDA approval for it.
White House's Vaccination Plan: On Oct. 20, the Biden Administration unveiled its plans for getting vaccines to the estimated 28 million 5-to-11-year-olds in the U.S. That includes shipping millions of doses and kid-size needles for doctor's offices, hospitals, pharmacies, and school and community-based clinics. The shot for younger kids is a smaller dose and is packaged in special orange-capped vials to distinguish them from the adult dose.
Orange County Dept. of Education will Not Host Vaccination Clinics for Students: "While we will continue to assist the OC Health Care Agency with its efforts to share information about voluntary COVID-19 vaccinations, we are not hosting school-based vaccination clinics for students or community members," Orange County Superintendent Al Mijares said in an Oct. 21 post on the OCDE website.
"For families who choose to get their children vaccinated, we believe the safest manner is through licensed and fully-staffed facilities. Above all, we recognize that families are responsible for making important health care decisions on behalf of their children with guidance from licensed medical professionals," Mijares said.
In the past, OCDE partnered with OCHCA and local school districts to establish on-campus vaccination clinics for staff. More than 20,000 doses were given to school employees seeking the shot. But with schools open full-time across the county, OCDE said it "will defer to local health officials and medical providers to host COVID-19 vaccination clinics for children and families."
Los Al USD will "Wait and See": Los Alamitos Unified School District Supt. Andrew Pulver said last week that the district has not set any plans yet in the effort to vaccinate younger children.
Los Al USD has nine campuses including six elementary schools.
"We may look to partner with a vaccine clinic or provider as more information becomes available (i.e. Albertsons/Vons, CVS or some other agency) as I know that was an option shared last spring," Dr. Pulver wrote in an email but added: "We will wait and see what options are available. Any such partnership would be outside of school hours and would require parents/guardians to initiate."
California is mandating all K-12 students get inoculated once the COVID-19 vaccines receive full FDA approval for their age groups. So far, the Pfizer vaccine has full approval for people 16 and older. The deadline to get vaccinated for 7th-12th graders could be July 1, 2022, according to the Governor's office.
Right now, exemptions are allowed for medical, religious and personal reasons but that could change if state lawmakers take action. Some local parents, and board trustees, have pushed back on the mandate and expressed support for keeping exemptions in place.
Pediatrician on Vaccination Effort: Pediatrician and Los Al Unified parent Lori Livingston predicts doctors' offices will be the primary place for COVID-19 vaccinations for kids. "We already have protocols in place for giving hundreds of vaccines as quickly as possible," she wrote in an email noting it's where most kids already get their required shots to attend California schools.
Dr. Livingston said her group practice in Long Beach (full disclosure: my children go here) already pre-ordered 300 COVID-19 doses for the younger patients. Like adults, kids would need to get two doses of the Pfizer vaccine three weeks apart.
According to the CDC, children are at lower risk for severe complications from COVID-19 but they can become ill and infect others. Around 35,000 children in Orange County between 0 and 17 have gotten COVID-19 and two have died from it, according to OCHCA. There are roughly 455,000 children ages 5-11 in the county.
Dr. Livingston said vaccines are meant to protect children from severe outcomes. "The goal, as always, is to prevent hospitalization, death, long-Covid, MIS-C (Multisystem Inflammatory Syndrome)."
ICYMI: School Mask Mandate To Remain in Place: California's universal indoor mask mandate will remain in place for K-12 schools and the situation will be monitored through the winter, according to a joint statement issued on Oct. 20 from California Health and Human Services Agency Secretary Dr. Mark Ghaly. and California Department of Public Health Director Dr. Tomás Aragón.
The statement read, in part:
"Now is not the time to let our guard down – especially as the winter months approach. Ongoing vigilance is critical to protect against COVID-19. This is particularly important for schools, where many children are not vaccinated. Although infection rates are decreasing, more than 25 counties continue to experience high transmission, as classified by the Centers for Disease Control and Prevention. Hospital capacity remains impacted in some regions, and approximately 80 Californians continue to die daily, on average. Due to these considerations, California is reaffirming its current approach to COVID-19 prevention and containment in schools and will continue to maintain the universal indoor mask mandate in K-12 schools and will continue to monitor conditions through the winter."
In July, the CDPH issued guidelines for the 2021-22 school year and said the mask mandate would be reviewed no later than Nov. 1. For more information, visit: https://schools.covid19.ca.gov/.
SECOND BELL
Other Stories We're Following
LAUSD Considers How to Spend COVID-19 Relief Funding
$1,864,314.
That's how much money Los Alamitos USD received in the latest round of federal stimulus aid to address the impacts of the COVID-19 pandemic on schools, students and staff.
Tonight, the Los Al USD Board of Education will consider a spending plan for this COVID-19 relief money. The funds, known as ESSER III (Elementary and Secondary School Emergency Relief), are from the federal government's American Rescue Plan Act.
The money must be used to "address students' academic, social, emotional, and mental health needs, as well as the opportunity gaps that existed before, and were exacerbated by, the COVID-19 pandemic."
Districts have until Oct. 29 to adopt a spending plan and will have until September 30, 2024 to use the funds.
Here's what we know about the Los Al USD's spending plan:
$505,000 is to "implement strategies for continuous and safe in-person learning."
$390,000 is for "addressing the impact of lost instructional time."
$969,314 is for "remaining funds."
Some of the specific proposed expenditures under these categories include:
$440,000 - Payment of State Unemployment Insurance (SUI) to "maintain operations and continuity of services"
$300,000 - Information technology needs to support student learning
$235,000 - Upgrades of HVAC systems districtwide
$200,000 - Adding class sections at 6-12 grade levels to decrease class sizes
$155,000 - Hiring an administrator to oversee COVID protocols
$120,000 - Summer school programs
You can look at the ESSER III Expenditure Plan on the Oct. 26 meeting agenda at item 13.f.
Districts must consult with stakeholders to develop the spending plan but have "flexibility to include input and/or actions from other planning documents," the district wrote. The district said it used feedback from the Local Control Accountability Plan (LCAP) and the Expanded Learning Opportunities Grant (ELOG).
STORIES WORTH READING
EXTRA CREDIT
Meetings // Events // Opportunities
HAPPENING TONIGHT: The Los Alamitos USD Board of Education meets @ 4:45 p.m. and 6:30 p.m.
The 4:45pm workshop will feature an update on the facilities and bond projects. The district is using two bond measures, Measure K and Measure G, to finance projects including constructing a second gymnasium, a 3-story building and aquatics center at Los Alamitos High School.
You can watch the workshop starting at 4:45pm here.
The board will reconvene at 6:30pm for its regular meeting.
In addition to the COVID-19 relief spending plan, the agenda for the 6:30pm Regular Board Meeting includes:
​​Salary increases for the employees in the Confidential, Supervisory and FMOT Manager/Supervisor Salary Schedules
Outdoor Science School for district's fifth graders
Los Al HS ASB class to qualify for UC/Cal State course credit
Contract with firm to replace the gymnasium floor at McGaugh Elementary
Updates from Supt. Dr. Andrew Pulver, Board Representative Will Brandenberger and Board President Marlys Davidson
OF NOTE: Board Communications, when trustees are more candid, speak about their activities and share thoughts, will precede the Public Comment period. Board Communications used to come at the end of the meeting but starting last meeting, it was moved up.
You can watch the 6:30pm meeting here.
SPECIAL EDUCATION MEETINGS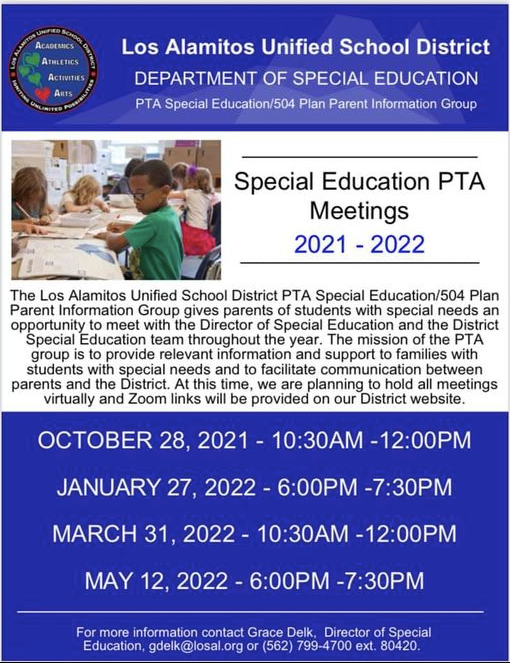 Do you think your child may qualify for Special Education programs? Are you wondering what your options are?
The Los Alamitos Unified School District PTA Special Education/504 Plan Parent Information Group is holding a series of virtual meetings to help you learn how to help your child with special needs. The first meeting is this week.
Thursday, Oct. 28 from 10:30am-12pm. The direct Zoom link is here. Meeting ID: 883 3247 5709 Passcode: 525525
"The mission of the PTA group is to provide relevant information and support to families with students with special needs and to facilitate communication between parents and the District."
For more information and resources visit the district's website.
EVENTS
It's Red Ribbon Week and schools across Orange County will be holding events and dress-up days to promote a drug-free lifestyle. More from OCDE
It's Homecoming Week at Los Alamitos High School and this year it's a pirate- themed Hoco on the High Seas!
Voting is underway for Homecoming Queen and King
The LAHS Varsity Football team faces Newport Harbor Friday at 7pm at Westminster High School.
The Homecoming dance is on Saturday night at LAHS
DON'T FORGET -- Los Alamitos High School Drama is putting on Puffs: Or Seven Increasingly Eventful Years at a Certain School of Magic and Magic. Shows are scheduled for Oct. 28, 29 and 30. Purchase tickets here.
OPPORTUNITIES
Want to influence the design of future parks and playgrounds in Orange County? Fill out an OC Parks survey here.
S.T.E.A.M. Reading Challenge where a prize includes a Zoom call with an astronaut! More info from OCDE.
RECESS
The Dose of Good News we all Need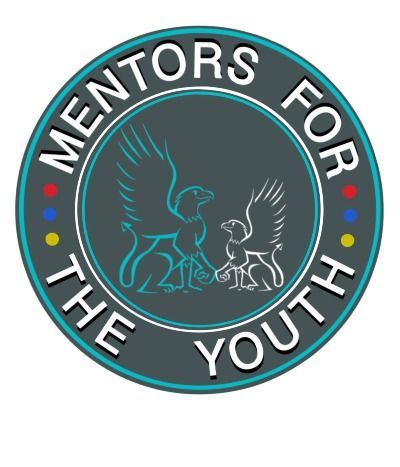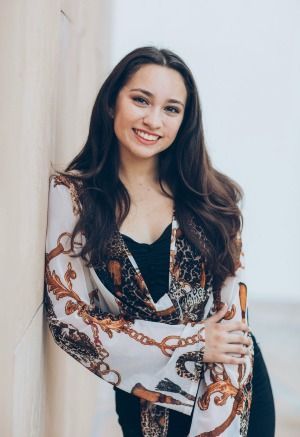 Los Alamitos High School senior Kendal Villa is the founder of Mentors for the Youth, a new LAHS club that aims to connect students from different campuses.
During the toughest days of lockdown amid the COVID-19 pandemic, mentorship was on the mind of Los Alamitos High School senior Kendal Villa.
"In the middle of the pandemic I thought about little kids and how they were dealing with it and wondered: How can I help?" the 17-year-old told me in a Zoom interview last week.
She wanted to get elementary and middle school kids "pumped up about their future." So Kendal launched an official club at LAHS.
Called Mentors for the Youth, it aims to connect Los Al High School students, the mentors, with younger students in the district, mentees so future Griffins can get excited about all the programs and activities available at the only high school in the Los Alamitos Unified School District.
The goal is to pair high school students with younger students based on their shared interests, comparing it to a Big Sister or Big Brother program. Kendal said she has around 28 members who are involved with a range of activities including athletics, arts, and more.
Kendal is part of the Los Al HS Dance Program. As a mentor, she can share that her program is hosting an upcoming clinic for 3rd-8th graders. Sharing information and hosting events are part of the plan for the club. She hopes to eventually offer tutoring, as well.
"It's a way to get younger kids more involved and connected to school," she said.
Kendal said she's been in the district her whole life and has been able to participate in many activities. She's hoping to connect with principals at the other LAUSD campuses to spread the word about Mentors for the Youth.
Her advice to younger kids? "Get involved." And she hopes her new club will help them do just that.
Want to learn more? Sign up for emails on the Mentors For The Youth website and follow on Instagram @Mentors4TheYouth.
ONE MORE THING
Looking for a way to celebrate Halloween and Dia De Los Muertos/Day of the Dead in OC? Check out these lists from Voice of OC // KidsGuide Magazine.
And don't forget about LAHS Senior and Los Al USD Student Board Member Will Brandenberger's Wax Works Home Haunt scaring Rossmoor residents on Halloween.
Thanks for reading!
Forwarded from a friend? Subscribe to the newsletter here.
Copyright © 2021 Spotlight Schools, All rights reserved.
Our mailing address:
P.O. Box 164
Seal Beach, CA 90740