So you want to Run For School Board in Orange County?
Deadline to declare candidacy for Nov. 8, 2022 General Election is Friday, August 12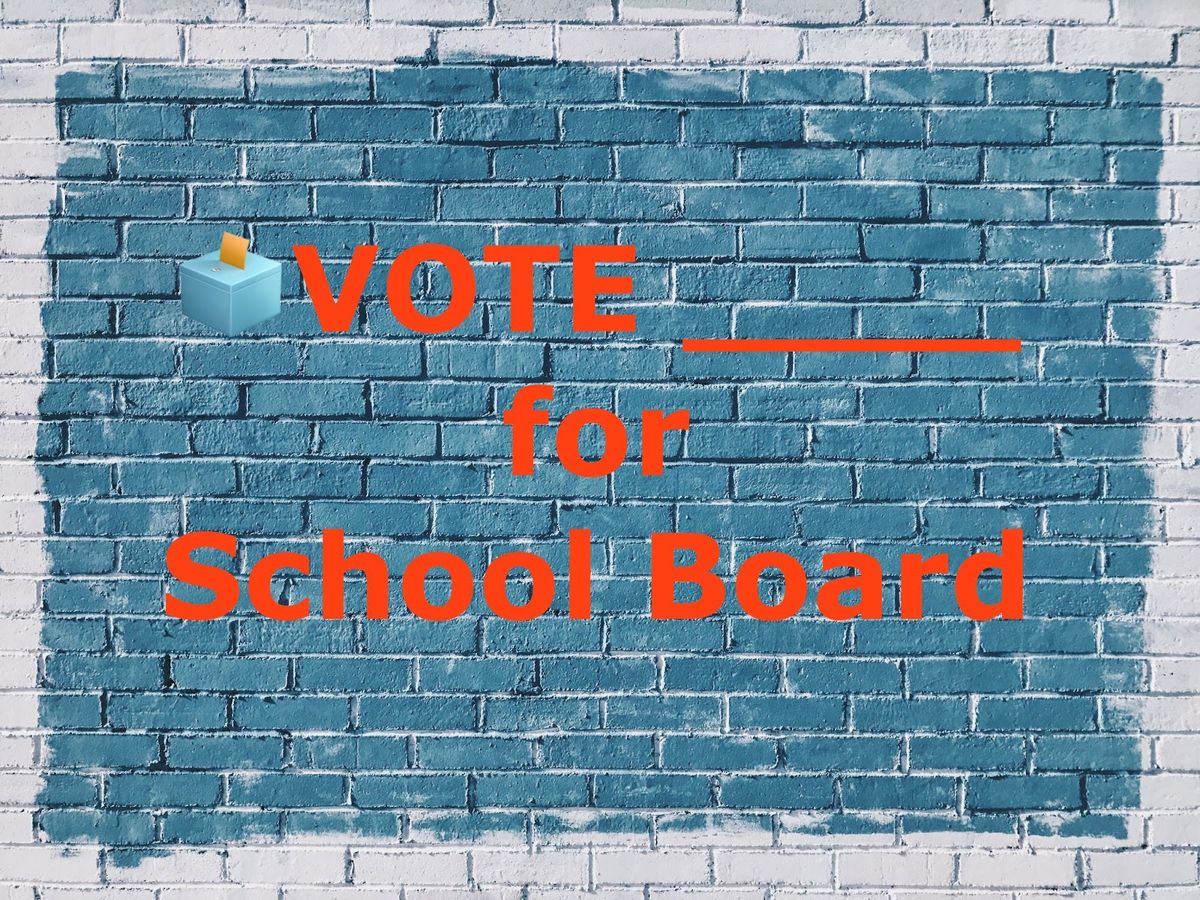 From the Anaheim Elementary School District to Santa Ana Unified, board of education contests in every public school district in Orange County will be on the  November 8, 2022 General Election ballot .
There are 28 school districts in Orange County governing public TK-12 schools. Some school boards have five members, also called trustees, while others have seven. Most school boards hold elections by voting district or trustee area. The boundaries of some trustee areas may have recently changed due to redistricting. (Find your district  here ). Local school board races are nonpartisan meaning a candidate's political party affiliation does not appear on the ballot.
How do I run for School Board?
If you want to run for your local school board, now is the time to do it. You have until August 12 at 5:00 p.m. to declare your candidacy by filing the required paperwork with the  Orange County Registrar of Voters' office . To qualify for the ballot you need to be at least 18 years old and a registered voter living in the area you want to represent. More information on how to run is in the  Candidate's Handbook .
What do school board members do?
"The role of the school board is to ensure that school districts are responsive to the values, beliefs and priorities of their communities," reads the  California School Boards Association website. (See the CSBA's booklet on school boards  here .)
Most school board positions are part time and require attendance at board meetings which are held once or twice a month, including during the summer.
The job includes voting on the district's budget, reviewing curriculum and policies, hearing student appeals on disciplinary action and more. The terms are usually four years long and elections are staggered so at least two seats are on the ballot every two years.
Do board members get paid?
Board trustees do get compensated for serving their communities, but how much they get paid depends on the number of students attending district schools. California  Education Code lays out the compensation based on a district's average daily attendance of students. For instance, school districts that had an average daily attendance of between 1,000 and 10,000 students in the prior school year can pay board members that attend all meetings no more than $240 in any month. That compensation jumps to $750 a month for board trustees in districts with average daily attendance of between 25,000 to 60,000 students, such as  Capistrano Unified . California's Education code says the pay of trustees can be increased beyond these limits by no more than 5% a year.
CANDIDATES ALREADY DECLARING
You can see the full list of school board seats that are on the November 2022 ballot  here and find out who has already declared their candidacy  here .
There are two seats for the  Los Alamitos Unified School District Board of Education on the November 2022 ballot.
Current Board President Diana Hill is running for reelection to represent  Trustee Area 3. So far Rona Goldberg is the only challenger to have filed paperwork in the race. In  Trustee Area 1 , incumbent Marlys Davidson is expected to run again. Cheryl Bhence and Colin Edwards have also started the process to run for the Trustee Area 1 seat.
The  Cypress School District Board of Education has three seats on the ballot. Jon Peat, the husband of current Board President Bonnie Peat, has filed paperwork to run for her seat representing  Trustee Area B . Mr. Peat will soon be termed out of his position on the Cypress City Council. Resident Troy Tanaka has also filed paperwork to run for the Trustee Area B seat. For Trustee Area C, incumbent Sandra Lee and challenger Kyle Chang have filed paperwork to run. Incumbent Lydia Sondhi is also running for reelection to represent Trustee  Area D .