Six Orange County schools named 2023 National Blue Ribbon Schools
Three campuses in the Garden Grove Unified School District among awardees in the U.S. Department of Education program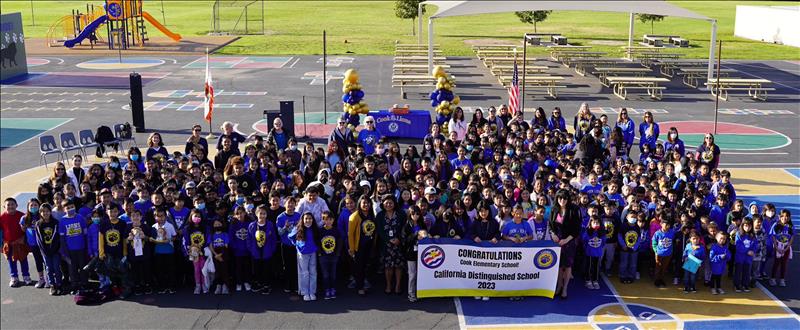 Six schools in Orange County have been chosen as 2023 National Blue Ribbon Schools by the U.S. Department of Education for their "exemplary" academic achievement.
Half of the honorees in O.C. are elementary schools in the Garden Grove Unified School District.
A. G. Cook Elementary School in Garden Grove, Thomas Paine Elementary School also in Garden Grove, and Susan B. Anthony Elementary School in Westminster all earned the honor.
"The Blue Ribbon Award represents the best of the best in education and we are thrilled that three GGUSD schools are national models of academic excellence," GGUSD Board of Education President Walter Muneton said in a news release. "This award is a reflection of the hard work and dedication of our teachers and staff who work tirelessly to provide students with the very best educational experience."
According to the GGUSD, all three of the district's award winners are "highly diverse schools serving an average of 65% of students on free and reduced meal status with the majority of students coming from a home where English is not the primary language."
The Centralia Elementary School District was "thrilled" to announce that Buena Terra Elementary School in Buena Park was also named a 2023 National Blue Ribbon School. It becomes the second campus in the district's history to receive the honor.
"This award affirms and validates the hard work of students, educators, families, and communities in striving for and attaining exemplary achievement. National Blue Ribbon schools represent the full diversity of American schools and serve students of every background," reads a post on the Buena Terra Elementary Instagram account.
Two high schools in Orange County also earned the Blue Ribbon honor this year – Early College High School in the Newport-Mesa Unified School District and Crean Lutheran High School, a private school in Irvine.
"This is a reflection of the hard work, diligence and achievement by our team, students and families who have supported our vision 'Empowering minds, transforming futures,'" read a post on Early College High School's Instagram account.
Crean Lutheran also posted about the Blue Ribbon award on its Instagram account: "We are immensely proud of this honor, which affirms our commitment to Proclaiming Jesus Christ through Excellence in Education."
These six campuses in Orange County are among just 33 National Blue Ribbon Schools named across California and 353 honorees nationwide this year.
"National Blue Ribbon Schools serve as models of effective and innovative school practices for state and district educators and other schools throughout the nation," reads a news release from the U.S. Department of Education which adds, "A National Blue Ribbon School flag gracing a school's entryway or on a flagpole is a widely recognized symbol of exemplary teaching and learning."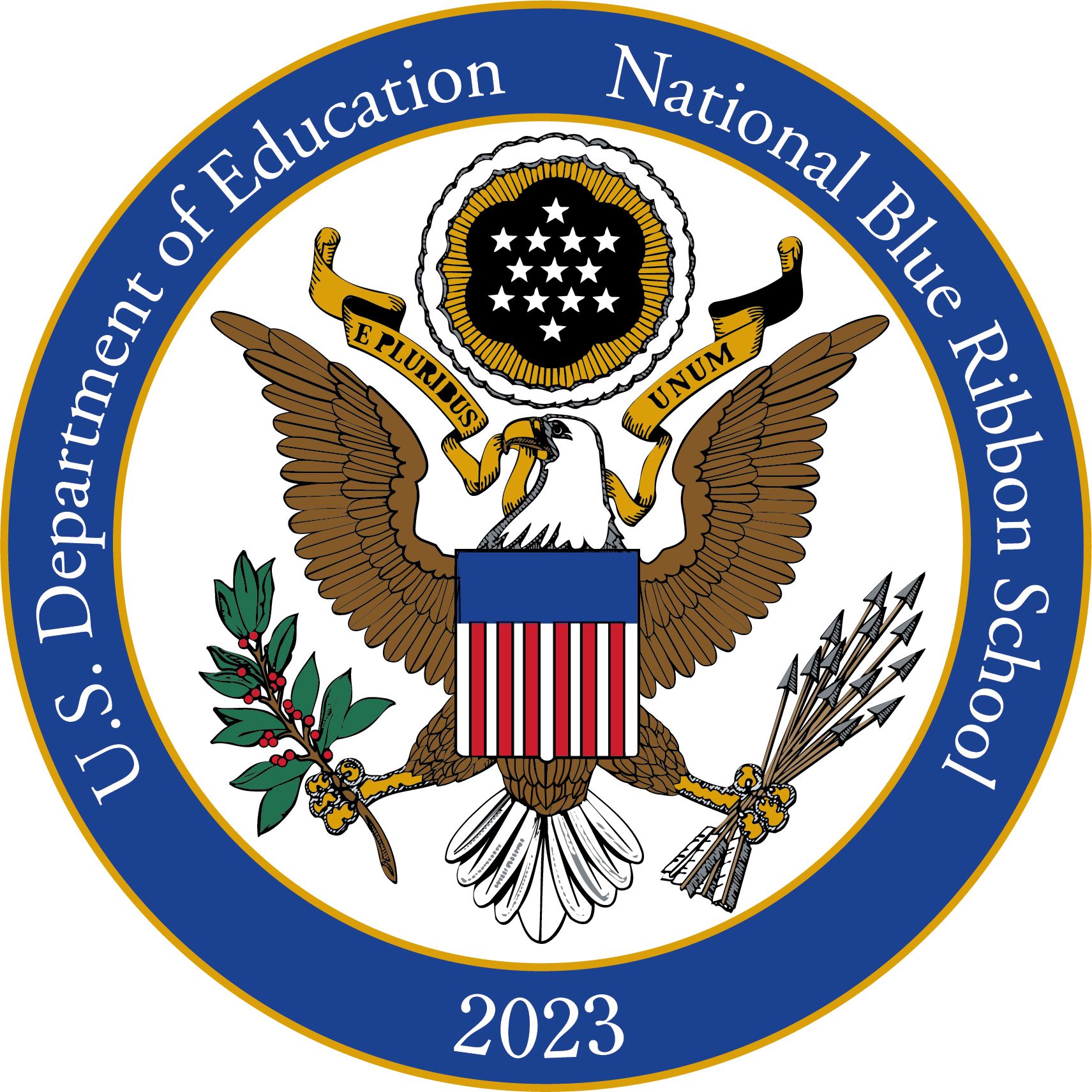 Schools can be recognized in one of two performance categories, based on student scores and graduation rates.
A school can be named an Exemplary High-Performing School if it is among the highest performing campuses in their state's assessments and national tests.
Campuses can also be recognized as Exemplary Achievement Gap-Closing Schools if they are among their state's highest performing campuses in closing achievement gaps among a school's student groups and all students.
All six of the winners in Orange County this year were recognized in the Exemplary High-Performing Schools category.
Schools must also complete a lengthy application that describes "their school culture and philosophy, curriculum, assessments, instructional practices, professional development, leadership structures, and parent and community involvement," according to the U.S. Department of Education.
In a news release, California Superintendent of Public Instruction Tony Thurmond congratulated the awardees and said: "Your commitment to fostering an inclusive and exceptional learning environment exemplifies the true essence of education. Your dedication inspires us all, and we celebrate your remarkable achievement."
The National Blue Ribbon Schools program has recognized more than 9,700 schools since its first year in 1983. Both public and non-public schools can be nominated for the award only once within a five-year period.
Wondering how many National Blue Ribbon Schools are in your school district? You can search the thousands of honorees at this link.