How to find free meals for students this summer
O.C.'s public school districts and others offering food during summer break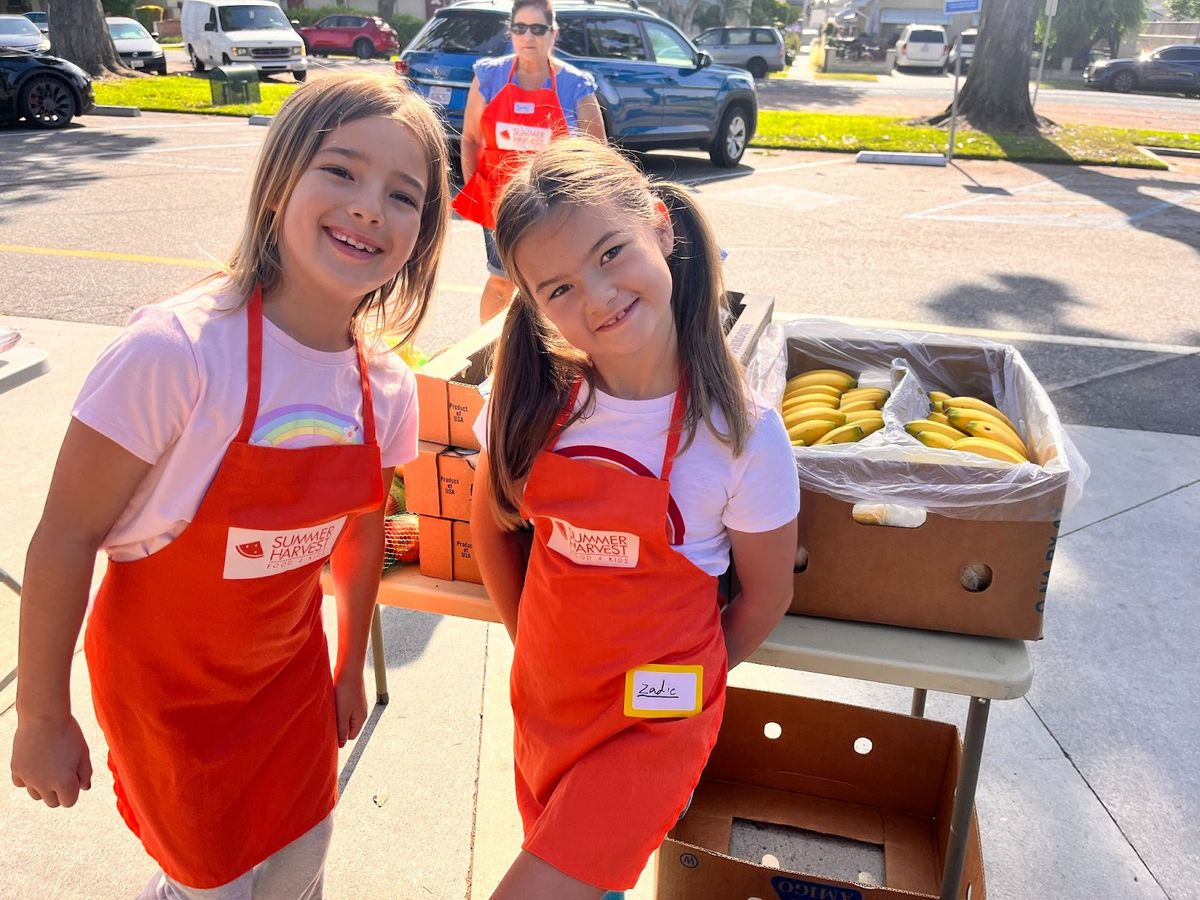 Many families rely on school meals during the academic year to keep their children nourished. This summer, education agencies are stepping up to make sure students do not go hungry.
Numerous  Orange County public school districts are sponsoring free meals for children this summer.
That includes Santa Ana Unified which is serving up free meals to anyone age 1 to 18 at 56 sites this summer, including at many of its campuses.
"If you're hungry and you want to get a nutritious breakfast and a nutritious lunch at no cost, please come on down," said Josh Goddard, SAUSD Director of Nutrition Services, in an  Instagram video.
Goddard said SAUSD served up 30,000 free meals a day last summer and he expects to exceed that number this year. See a list of SAUSD's meal distribution locations and hours  here .
The  Orange County Public Library is also hosting free lunches for children 18 years old and younger at six local branches including Costa Mesa's Donald Dungan Library, El Toro Library in Lake Forest, and Garden Grove's Main Library and Chapman Library. See a full list  here . No registration is required and meals are served on a first come, first served basis. For more information, visit https://www.ocpl.org/summer2023.
Summer Harvest, a local nonprofit that helps get fresh food to families when schools are closed for summer and winter break, is holding food distribution events all summer long in conjunction with the Cypress Elementary School District, Los Alamitos Unified School District, and the Fountain Valley School District.
"Approximately 24% of Orange County children are food insecure or have limited/uncertain availability of nutritionally adequate foods," according to the Summer Harvest website.
Families must register with Summer Harvest to receive food, which you can do  here. You can find a list of Summer Harvest's distribution dates and locations  here . Volunteers can sign up to help  here .
My 8-year-old daughter and I helped distribute food during a very well-organized Summer Harvest event in June held at Oak Middle School in Los Alamitos. Families drove through in their cars, opening up their trunks so volunteers could place fresh fruit, vegetables, and other items inside.
One father driving through shared that he had six kids at home to feed. He expressed gratitude and said the donated food was going to help tremendously.
Los Alamitos Unified School District Board of Education President Chris Forehan also volunteered at the food distribution and shared his appreciation in an Instagram post stating, in part, "What awesome volunteers who help families with nutritious food during summer and winter breaks."
Forehan and the rest of the board recently voted to allow Summer Harvest to use a district campus for food distribution events without having to pay any facility fees.
Free food could be a few taps away thanks to the California Department of Education's  free phone app that helps families locate where to find free meals. You can find out more about the CA Meals for Kids app  here. You can also find CDE's list of free food distribution sites in Orange County  here.
Some of the programs CDE lists are open to the community while others require enrollment in a district-sponsored program.
Another resource is  NoKidHungry.com where you can enter your address to find free meals in your area. You can also text the word FOOD to 304-304. Please note, data and message rates may apply.