Recalls launched in Orange Unified; 🏈 New high school football leagues proposed; 🎓 Celebrating the class of 2023;
🎓 12-year-old graduates from Fullerton College
🎓 12-year-old graduates from Fullerton College
Helping you better understand, navigate and participate in the TK-12 public school experience in Orange County.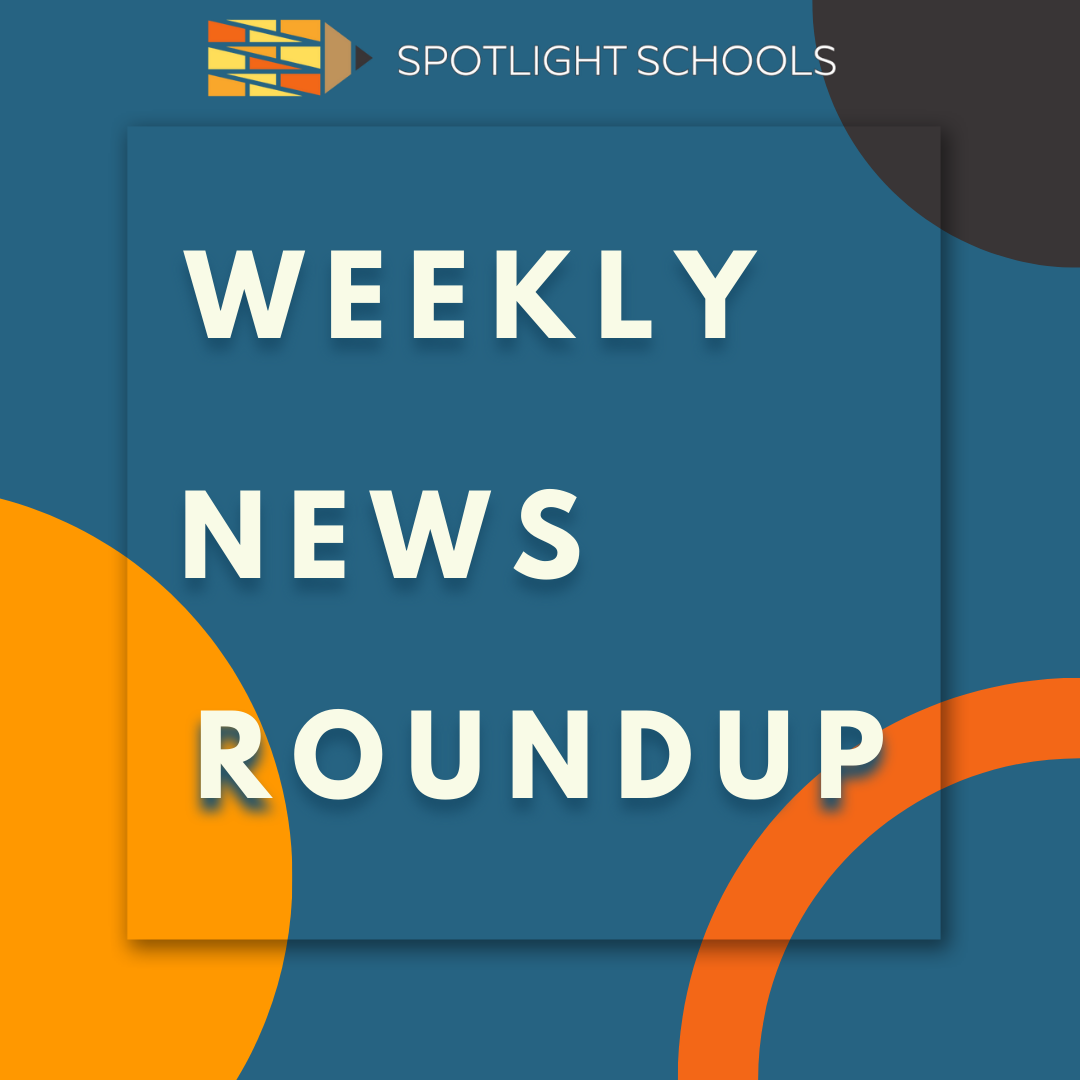 Spotlight Schools is a hyperlocal newsroom covering education in Orange County and this is the Weekly News Roundup newsletter.
Scroll down for original reporting from Spotlight Schools and curated links to articles from other newsrooms, education agencies, and more.
Follow us on Instagram and Twitter for more content.
And don't forget to visit our website, SpotlightSchools.com, to view all of our stories or to support our coverage with a tax-deductible donation.
Respond to this email to let us know your thoughts. All feedback is welcome.
Yours in knowledge,
Jeannette Andruss, Co-founder and Chief Editorial Officer
SPOTLIGHT SCHOOLS SPONSOR

WEEKLY NEWS ROUNDUP
Recall efforts launched against two Orange Unified board members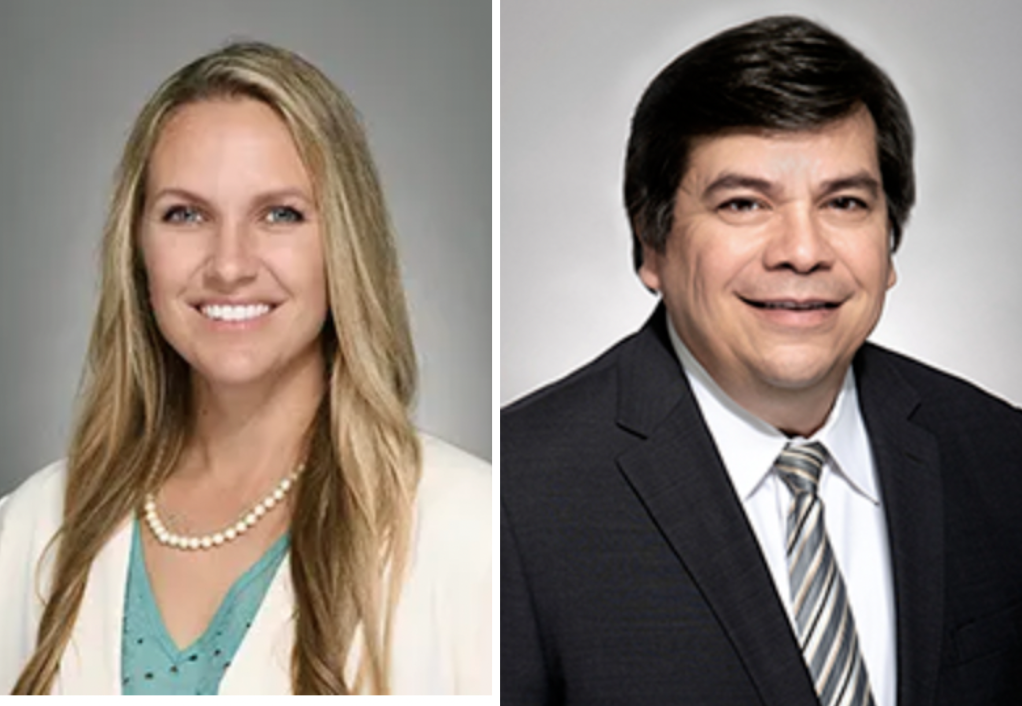 OUSD board member Madison Klovstad Miner and President Rick Ledesma are being targeted in recall efforts that are in their beginning stages. Photo from OUSD website.
Two members of the Orange Unified School District Board of Education are officially facing recall efforts.
Organizers have started the process to oust board member Madison Klovstad Miner and current board President Rick Ledesma.
The separate recall efforts are in the initial stages and neither has yet received approval to gather signatures necessary to trigger a recall election.
According to the Orange County Registrar of Voters' office, a Notice of Intention to circulate a recall petition against Miner was filed on May 3. A first draft of the recall petition was filed May 11. Election officials have until May 22 to review the petition.
On May 11, a Notice of Intention to circulate a recall petition against Ledesma was filed with the Registrar of Voters.
Talks of a recall have peppered speakers' comments at OUSD board meetings for months.
The recall rumblings started at the board's special Jan. 5 meeting when the recently-elected conservative board majority voted 4-3 to fire Superintendent Gunn Marie Hansen without cause, while schools were out on winter break. Many parents and teachers spoke out at the meeting against the move and its timing.
Since that vote, the divided board hired an interim superintendent who resigned after less than two months in the position, and a digital library app was suspended and later reinstated over concerns about books available to younger students.
In addition, board members have faced lawsuits over the Jan. 5 meeting alleging violations of the Brown Act, the law meant to protect the public's right to participate in government meetings.
The Orange County District Attorney conducted an investigation which stated there was evidence of just one board member, Kristin Erickson, violating the Brown Act by disclosing confidential information from a closed-door board meeting to a newspaper.
Ledesma has been on the board since 1993 and was re-elected to represent Trustee Area 7 in the November 2022 election. Miner won her seat to represent Trustee Area 4 in the same election. In a very close contest, Miner beat longtime incumbent Kathy Moffat by just 221 votes out of thousands cast.
Spotlight Schools reached out to recall organizers, opponents, and Miner but we have not heard back. We are also trying to connect with Ledesma.
On a website calling for a recall, supporters cite the firing of Hansen as one of the reasons to remove the board members.
"From their very first meeting, the new Orange Unified School Board majority has brought instability and uncertainty to our schools," reads the website, adding, "They blindsided our community with an unprompted vote; they did not provide any reason for doing so; and they had no plan to move us forward afterwards."
In his official response to the recall effort filed with election officials, Ledesma wrote, in part, "Parents deserve a school administration that will carry out the policies set forth by a 'Student First' agenda, not a 'Union First' agenda. My vote to change the administration reflects my commitment to putting students first."
Miner has been publicly pleading with voters to reject the recall. Her Instagram account has featured multiple posts in Spanish and English characterizing it as a "radical recall."
"As an Orange Unified School District Trustee, over my time serving the community of OUSD, I have visited all 41 schools in our district and halted the sexualization of our students while protecting parental rights!" reads one of Miner's posts from last week.
The recall efforts in OUSD are being launched under new laws that add more requirements for campaign organizers.
In addition to needing more signatures to just start the process, the official reasons proponents list for ousting an elected official on a recall petition must meet the same standards of candidates' statements.
That means the language could be blocked by a judge if the claims are proven to be "false" or "misleading."
The estimated cost for a recall election must also appear on the petition.
🎓 Celebrating the class of 2023
👏 Congratulations to all of the graduates from Spotlight Schools
Students at Bolsa Grande High School pose for a picture at a 'College Signing Day' event on campus celebrating what's next for the class of 2023. Photo from GGUSD.
The school year is winding down and that means it's a special time for the students who are graduating from high school.
Thousands of local seniors will be getting their diplomas marking a major milestone of their youth and educational experience.
You can see a list of dates and times for local high school graduations here, courtesy of The Orange County Register.
Families in the Anaheim Union High School District can watch a livestream of the graduation ceremonies.
Just today, students from Cambridge Virtual Academy donned their caps and gowns and received their diplomas. You can find links to livestreams of the other AUHSD high school graduation ceremonies here.
In addition to graduation ceremonies, TK-12 school districts in Orange County are also highlighting the class of 2023 and what's next for their students.
For example, in the Garden Grove Unified School District, students at the district's eight high schools are being celebrated with "College Signing Day" events.
According to the district, the events feature music, student performances, cake, and photo stations where "students are photographed proudly holding signs displaying which college they plan to attend." See pictures of GGUSD seniors here.
At Los Alamitos High School, students can contribute to the "College Wall," which features posters declaring where students are headed.
For some, the idea of sharing what's next has become uncomfortable.
As Spotlight Schools Editorial Intern Bella Kim reports in her article for the high school newspaper, the Griffin Gazette, some students feel stigmatized if they are not headed to a four-year university.
"When I share to my peers about attending a community [college], it feels like they are judging me," said Makayla Sterbentz, an LAHS senior attending Orange Coast College (OCC). (Read the full story here.)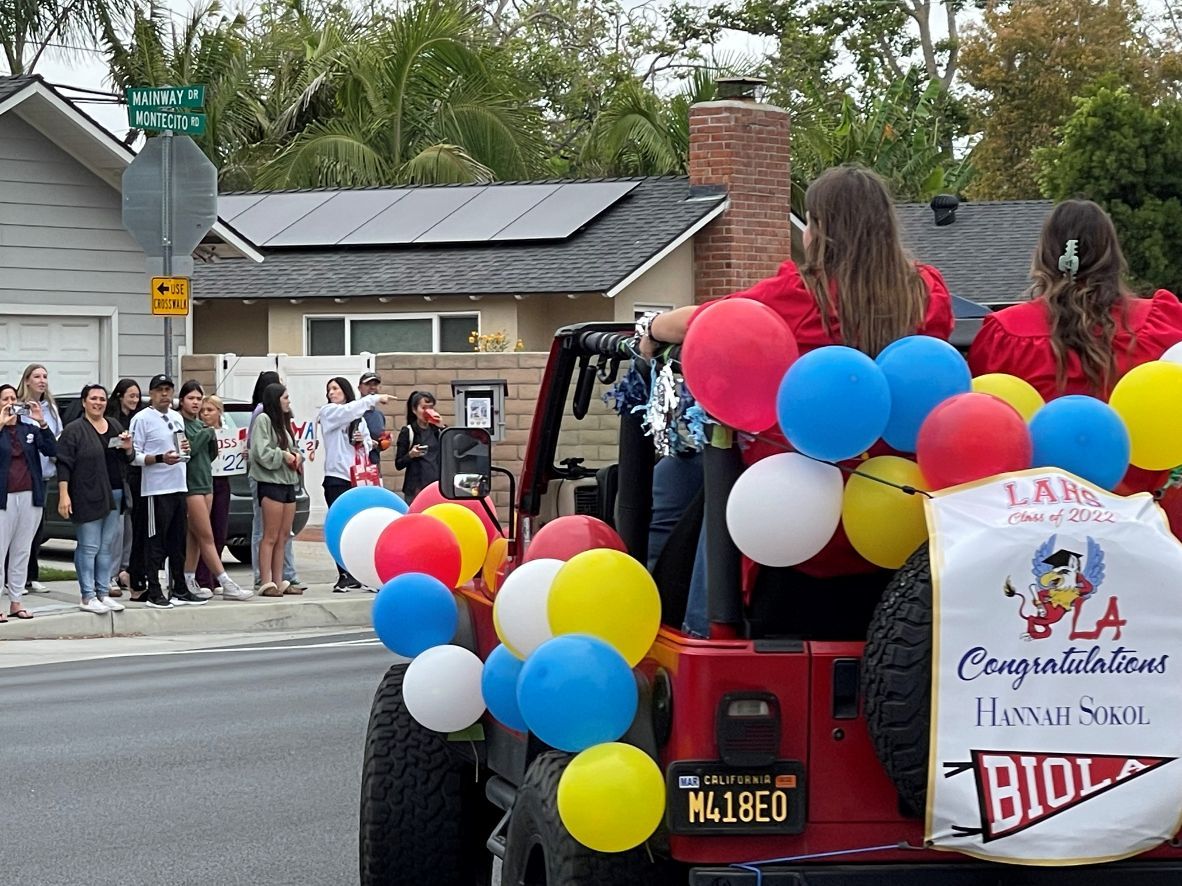 Students and residents take part in the 2022 graduation parade in Rossmoor. Photo by David N. Young.
No matter where LAHS graduates are headed, they can take part in the graduation parade; a tradition born during the Covid-19 pandemic.
The free community-organized event invites students to ride in decorated vehicles through the streets of Rossmoor as residents cheer from the sidewalks.
For the first time, the event being held June 3 will also feature a party at Rush Park after the parade ends.
Read more ➡️ SpotlightSchools.com.
🎓 We want to hear from you! What special end-of-the-year events are happening in your district? Respond to this email and it may be featured in a future story.
California's budget deficit grows in Governor's May revision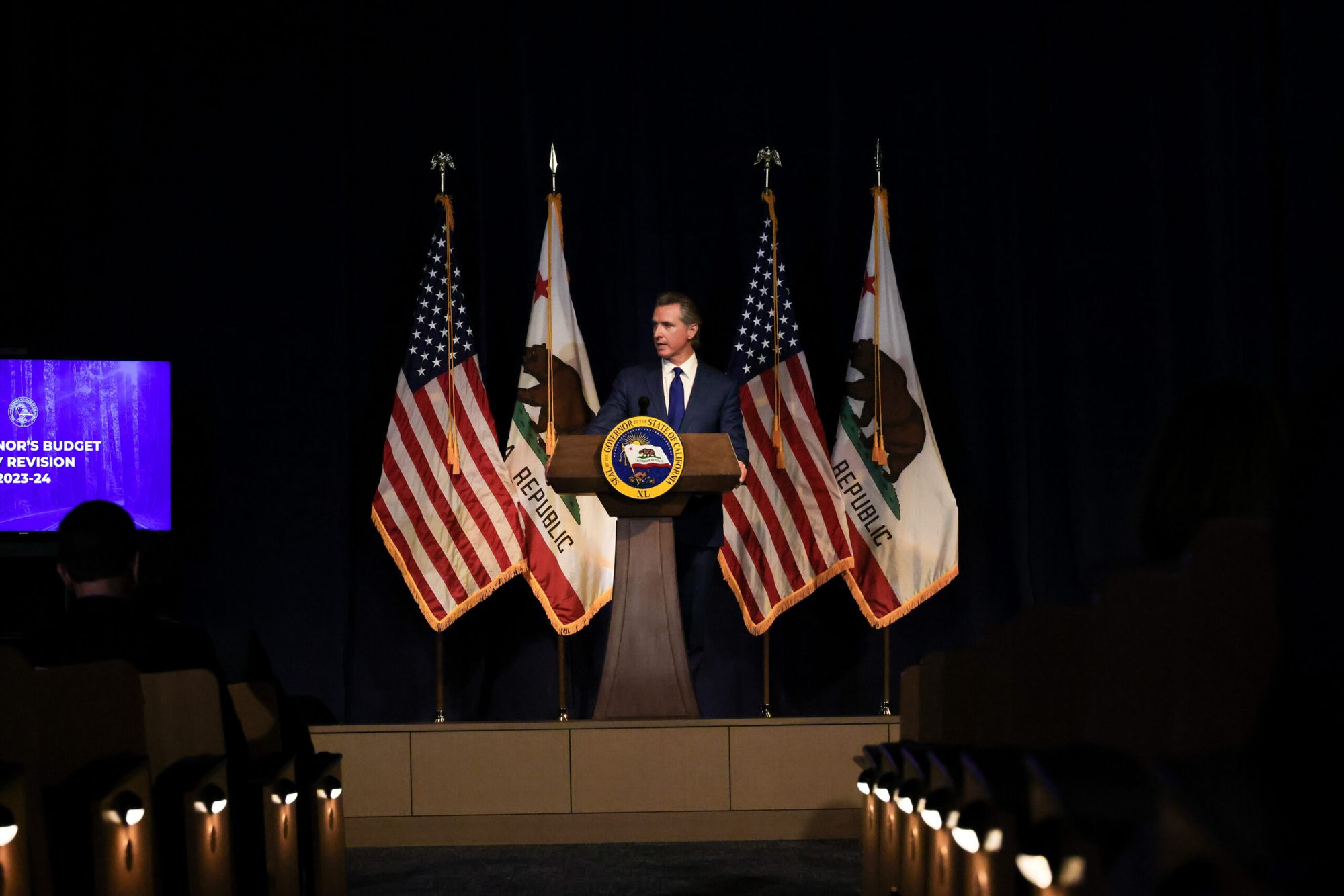 Photo from EdSource
State lawmakers must pass a budget by June 15. New estimates show California is facing a $31.5 billion deficit for 2023-24.
In his revised budget released last week, Governor Gavin Newsom kept his TK-12 education budget priorities, including an 8.2% cost-of-living adjustment for school staff, but $4.3 billion in one-time education funding was cut, reports EdSource.
Newsom's revised budget proposal also includes $1 million to fund a new requirement that students be screened for dyslexia, reports CalMatters.
Steady enrollment decline projected for O.C. TK-12 public schools
New research explores how public school enrollment is changing across California. "Coastal areas have seen some of the largest drops in enrollment and are likely to experience continued declines," according to the Public Policy Institute of California.
Orange County is one area predicted to have fewer students in the future. According to the PPIC projections, the county's public schools will see a decline of nearly 43,000 students between 2022 and 2031.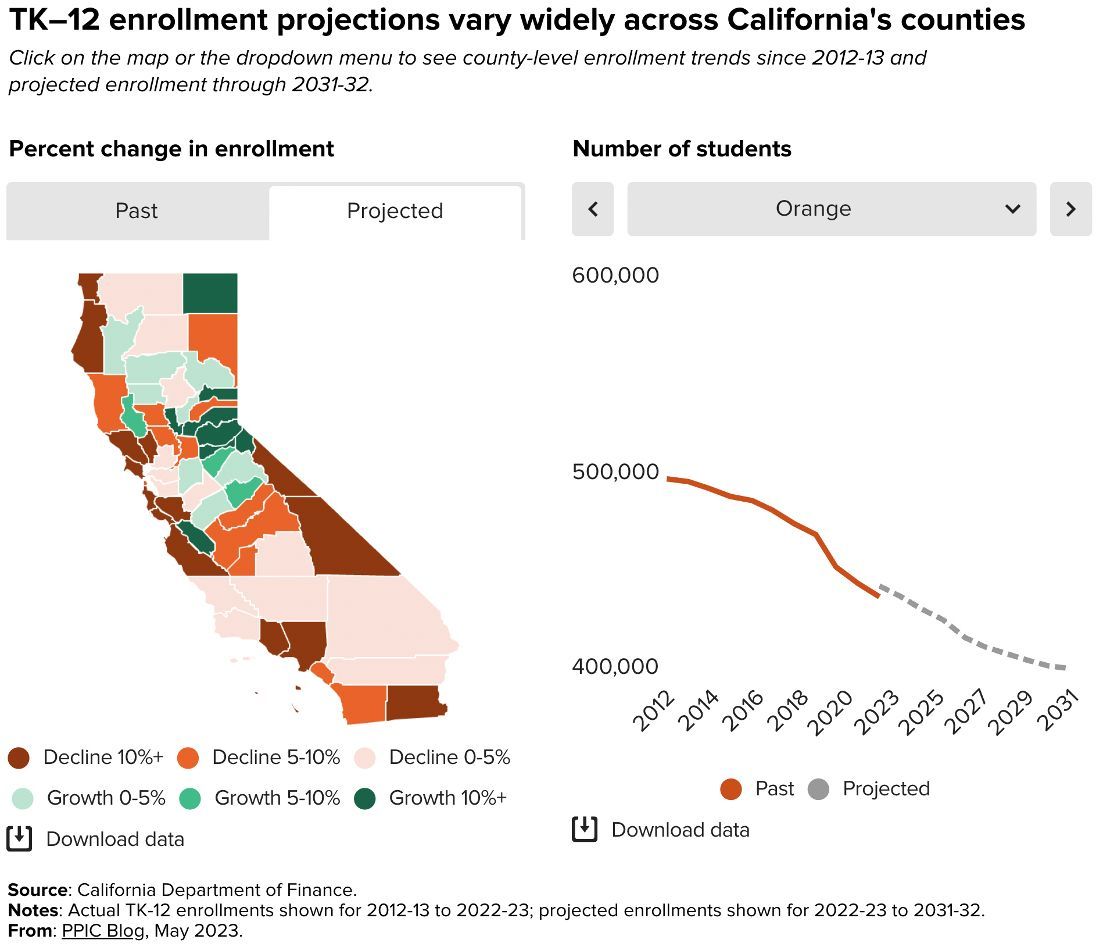 Declining enrollment has been a recurring issue for the state's public schools.
Gov. Gavin Newsom hoped to boost enrollment with the current expansion of universal transitional kindergarten. But the new grade level for 4-year-olds has attracted far fewer students than anticipated, reports the L.A. Times.
The California Department of Education is hosting a webinar on countering enrollment decline on Tuesday, May 23.
More information below👇 and here.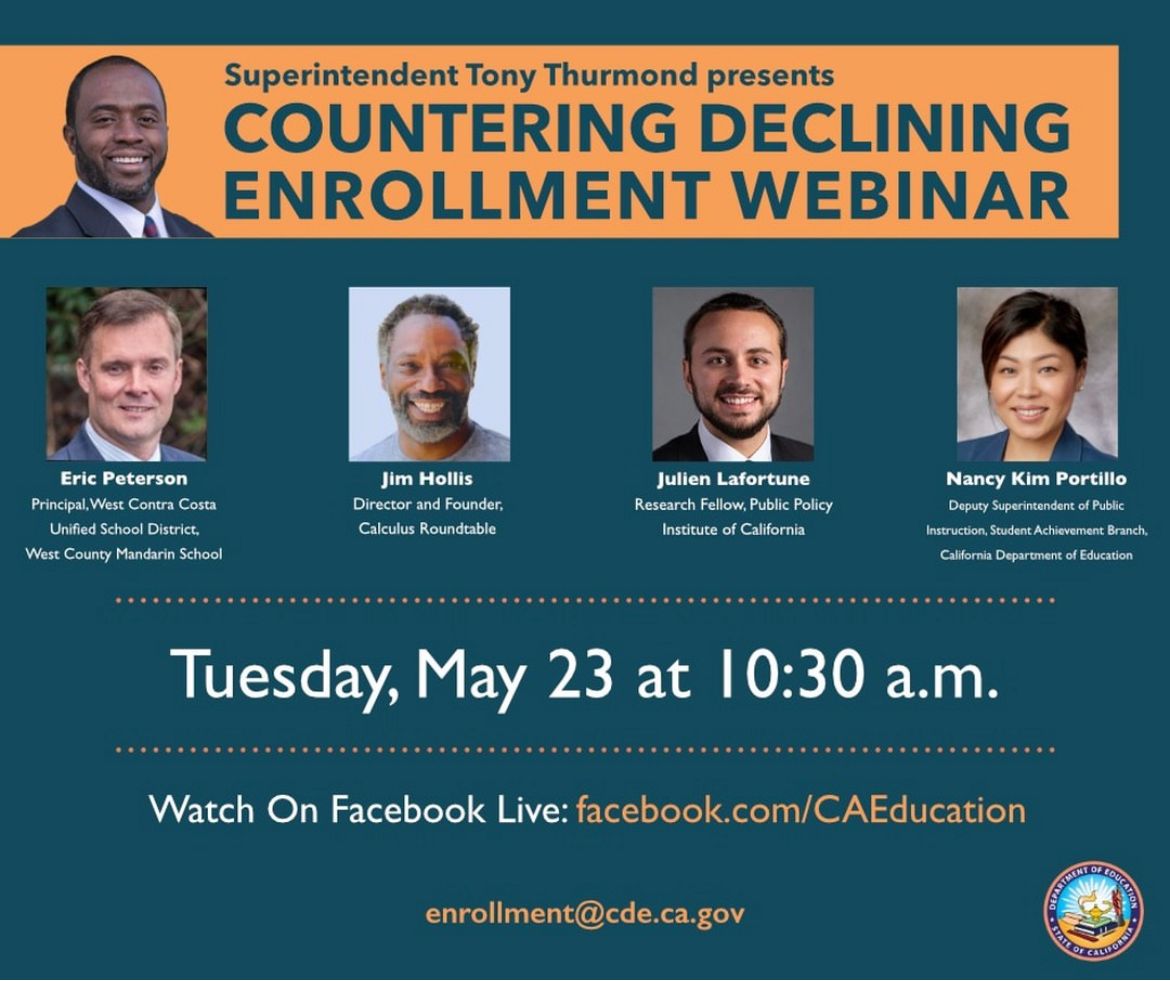 Will funding spat lead to no crossing guards for Santa Ana USD students?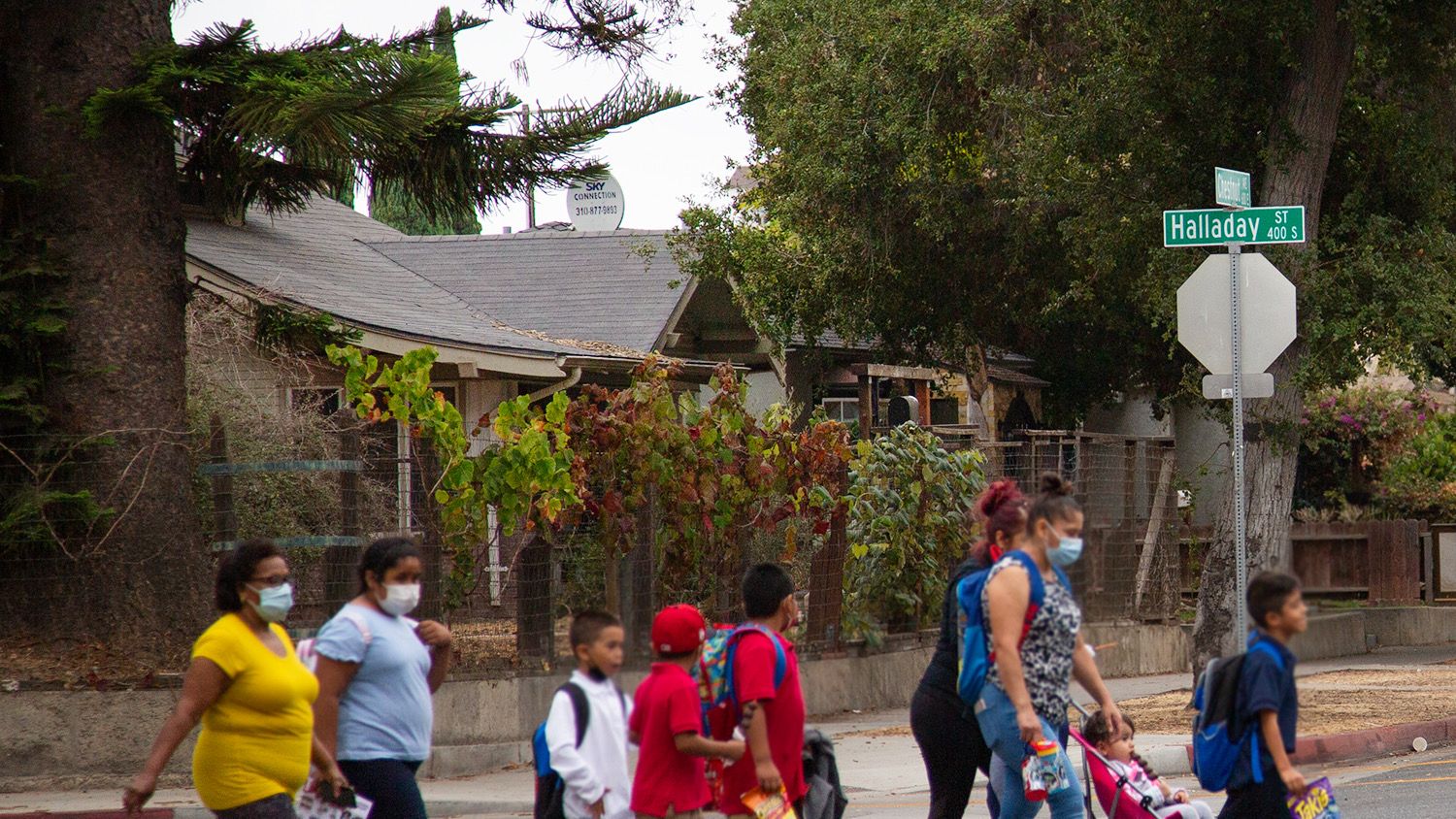 Local officials are facing a June 20 deadline to come up with a deal to pay for crossing guards for the students in the Santa Ana Unified School District, reports Voice of OC.
Former O.C. teacher pleads guilty to possession of child pornography
Richard O'Connor, a former teacher at Crescent Elementary School in Anaheim, pleaded guilty this week to possession of child sexual abuse material, reports KTLA.com.
🏈 Principals back changes to O.C. high school sports leagues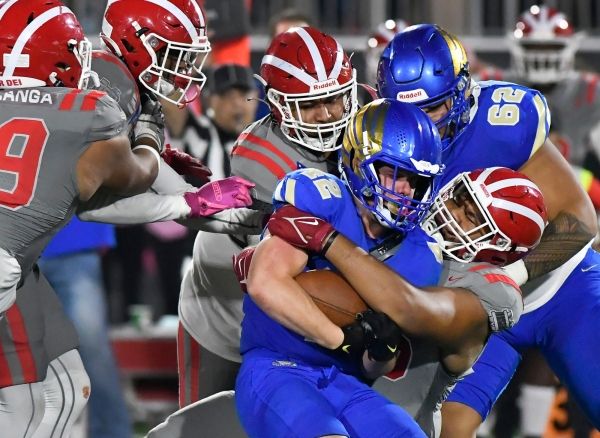 Orange County principals approved two proposals that would significantly alter league alignments, including the formation of football-only leagues based on a rankings system, reports The Orange County Register..
Bella Kim goes to leadership camp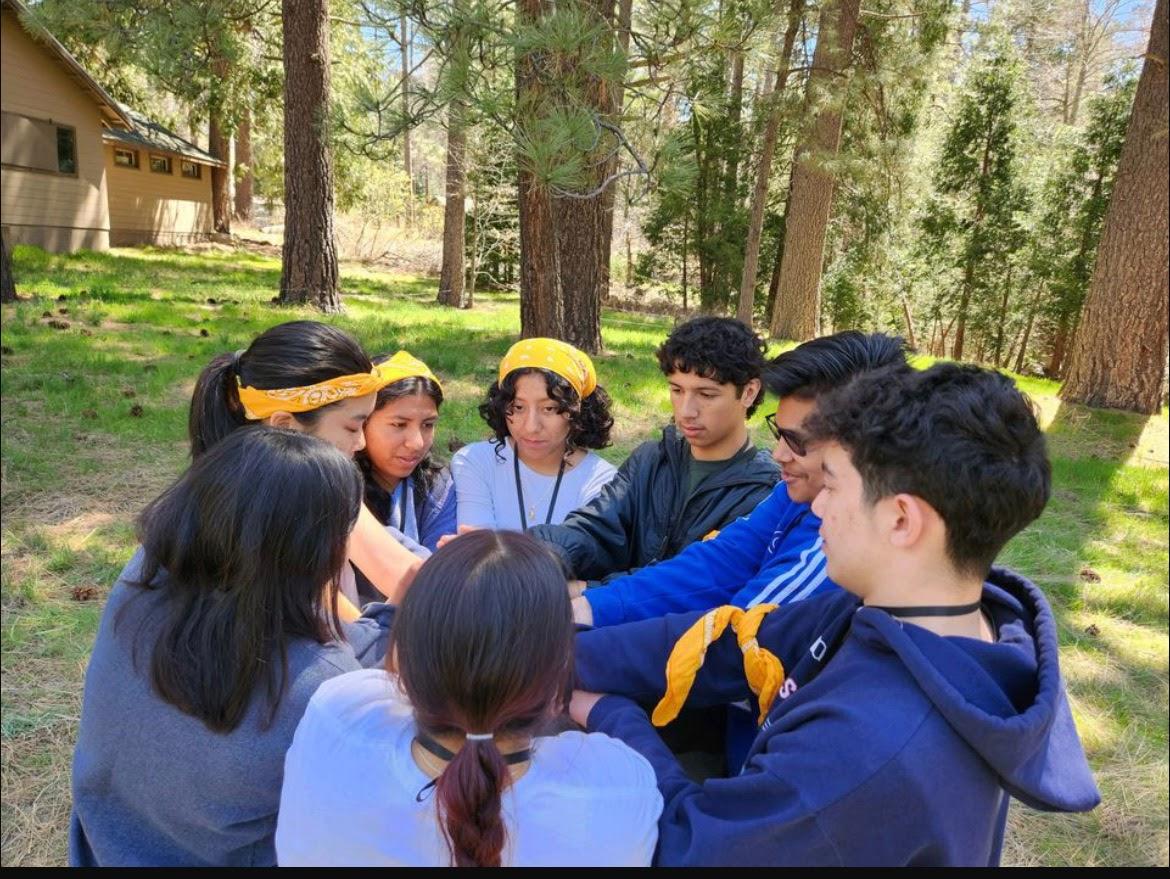 Bella Kim, the Spotlight Schools Editorial Intern, recently returned from a leadership camp put on by Rotary International.
The camp in Idyllwild was attended by dozens of high school students from across Southern California.
How was it? Read all about Bella's experience at Spotlight Schools.com.
12-year-old graduates from Fullerton College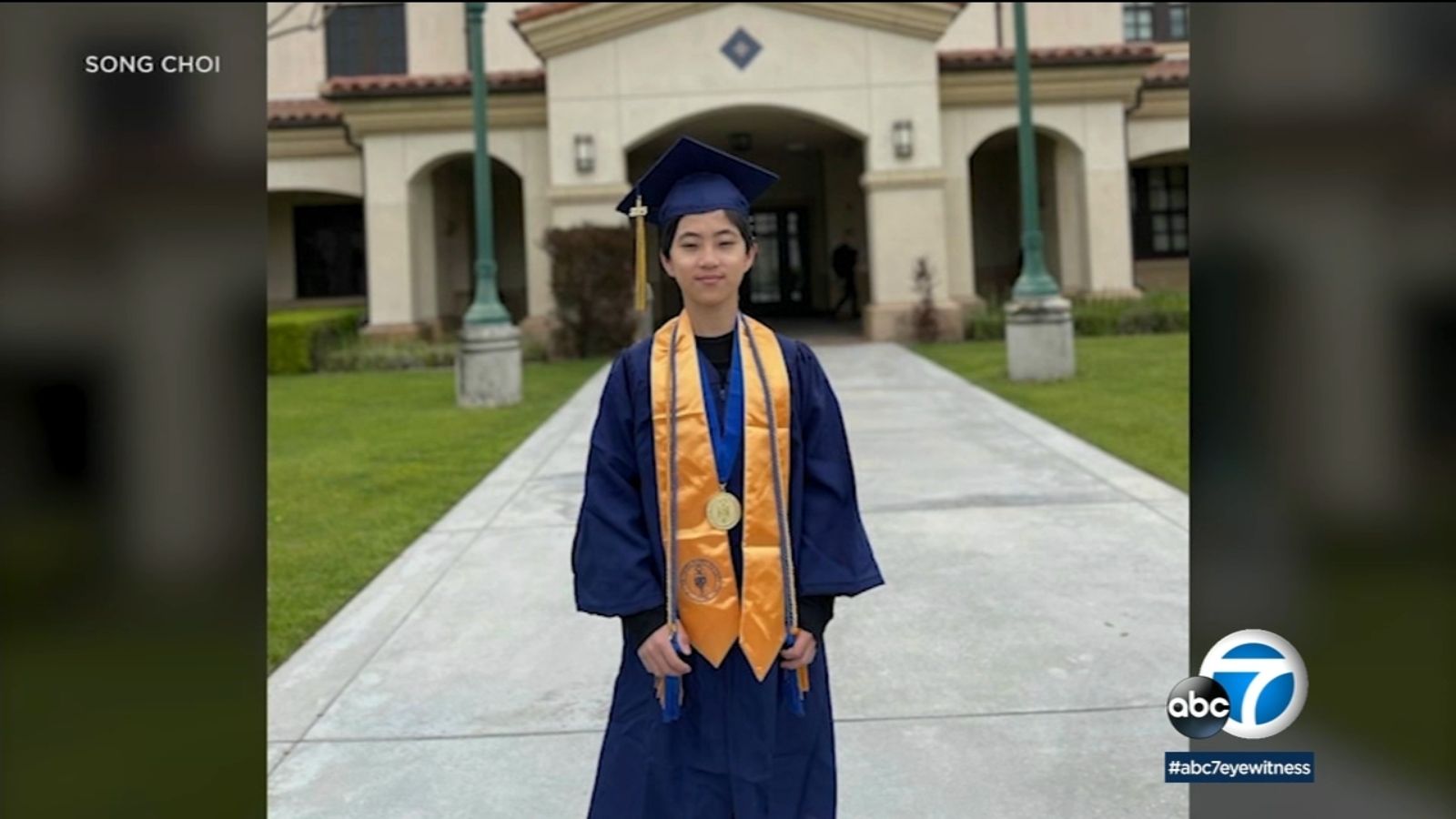 In a season of graduation stories, this one stands out!
"A 12-year-old has set a new record at Fullerton College as its youngest graduate, completing his studies with five degrees," reports ABC7.com.
THANKS FOR READING!
What did you like in this week's newsletter?
Respond to this email and share your thoughts.
We love ALL feedback. Yes, even criticism. 😀
Copyright © 2023 Spotlight Schools, All rights reserved.
P.O. Box 164, Seal Beach, CA 90740