Recall effort targeting Los Alamitos USD Board of Education member fails
Proponents were 108 signatures short of what was needed to qualify for ballot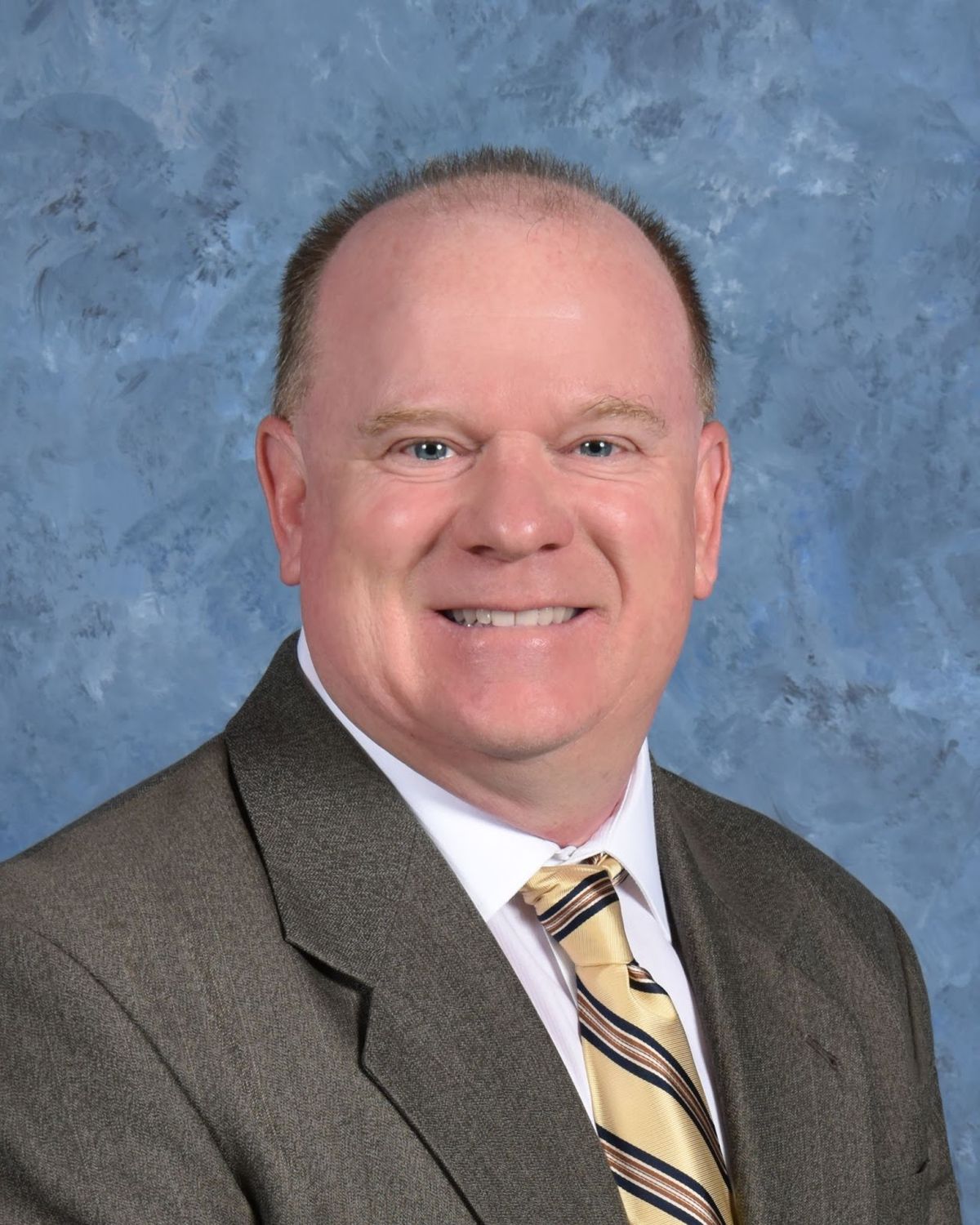 For the second time in less than a year, an  effort to recall a Los Alamitos Unified School District  Board of Education member has failed.
On Monday, the Orange County Registrar of Voters' office announced that proponents seeking to oust trustee Scott Fayette  did not gather enough valid signatures to trigger a recall election against him.
Recall supporters needed to collect 1,846 valid signatures from registered voters living in Trustee Area 4, which Fayette has represented since 2020. That's 25% of the voters in the trustee area which covers the Old Town and College Park East neighborhoods of Seal Beach.
The recall campaign turned in 2,129 signatures but only 1,738 were deemed valid by the Registrar's verification process that inspected every submitted signature. That put the recall effort 108 signatures short of what was needed to qualify for the ballot.
Of the 391 signatures deemed invalid, 120 were duplicates, 63 signatures didn't match, and 52 were from voters who were not registered. Other signatures were disqualified for reasons including the signer's address was incorrect, not given or out of the district. Three didn't have signatures at all.
Documents from Registrar of Voters Bob Page outlining the insufficiency were sent to Fayette, Los Alamitos Unified School District Superintendent Andrew Pulver, Ed.D., and Donna Barron, an organizer of the recall effort.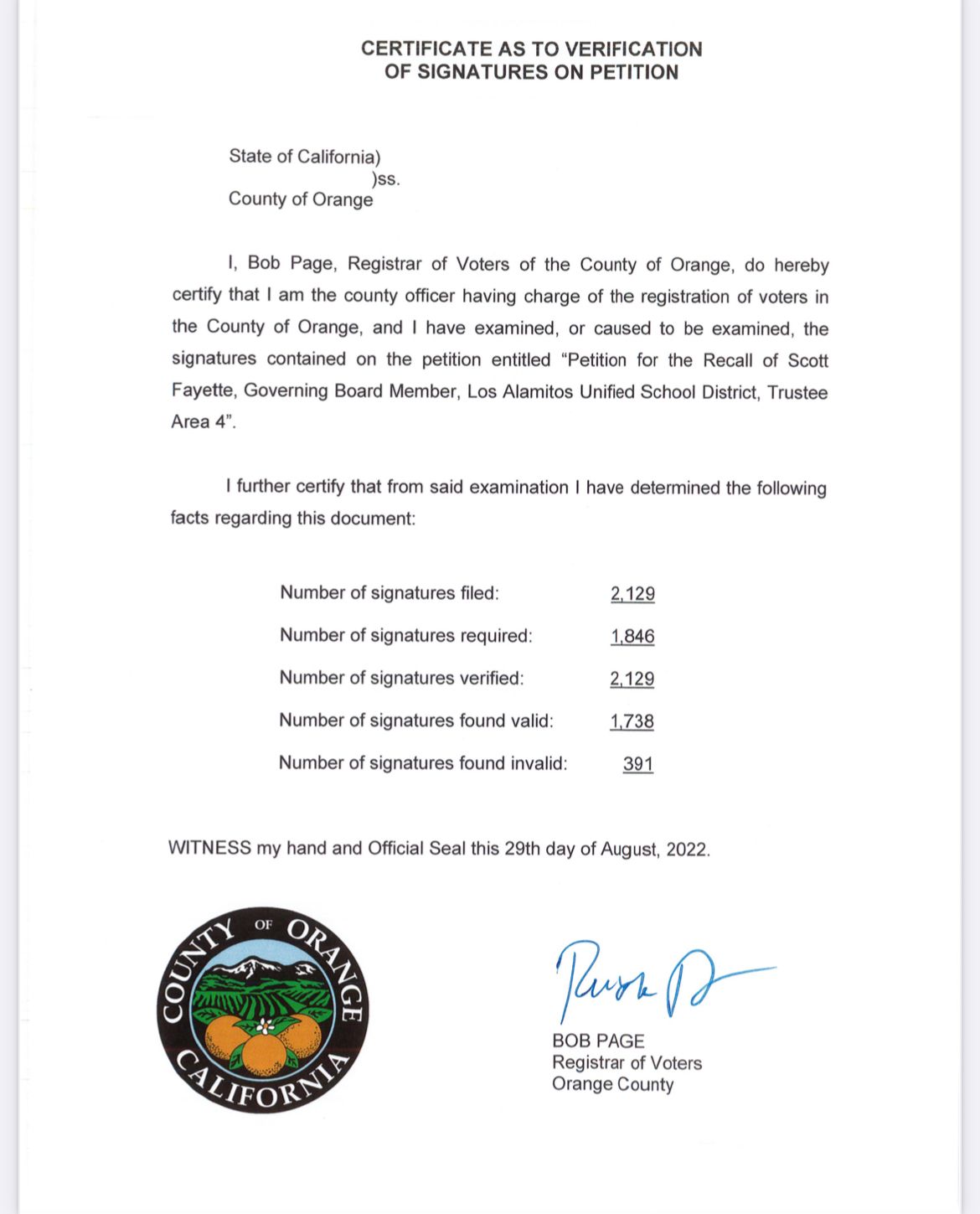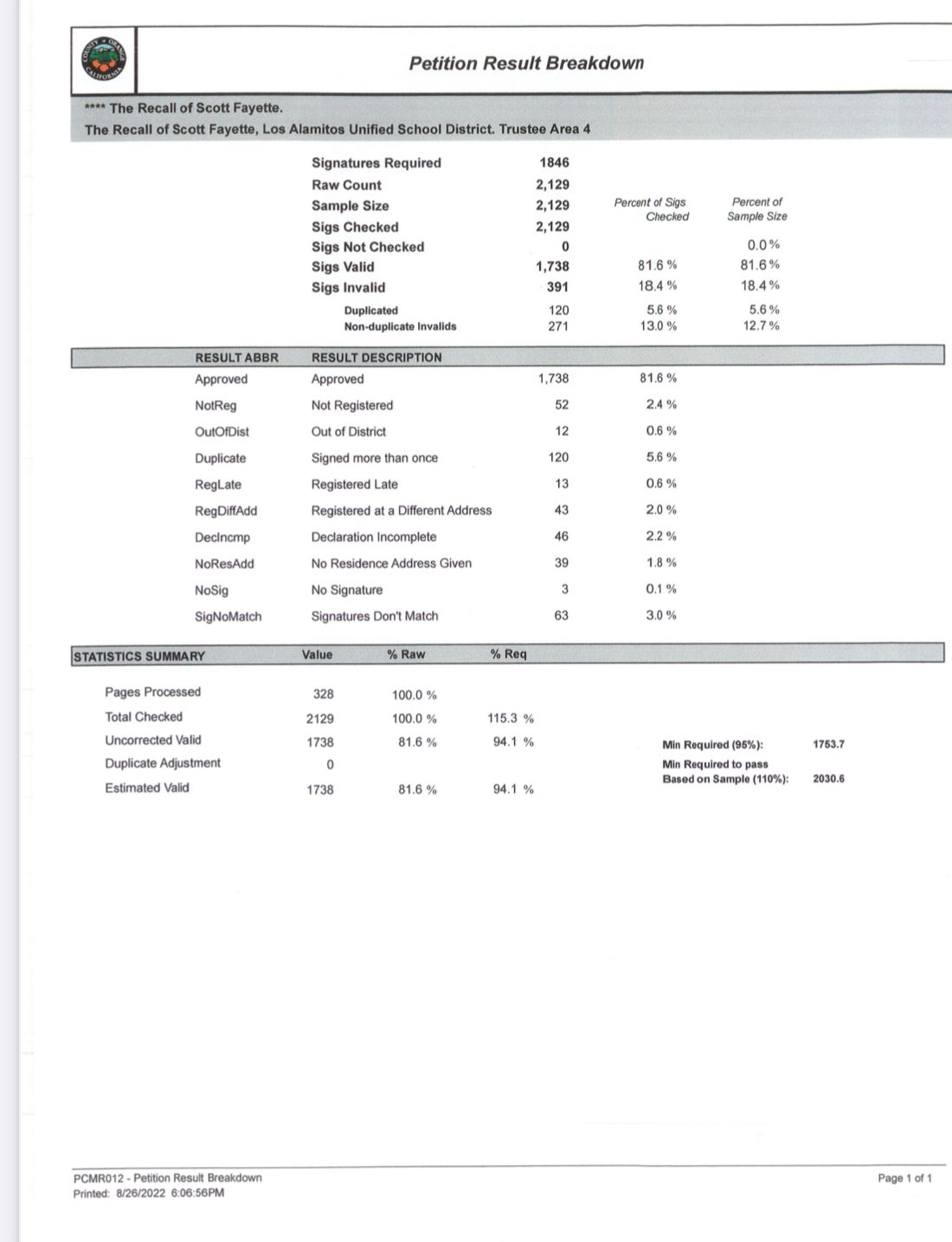 It cost $3.40 to verify each signature, according to the O.C. Registrar of Voters and the $7,238.60 bill will be sent to the school district.
"I'm glad that this is over and hopeful everyone can put aside our differences and work together using all of our time, energy and resources into making this school year the best possible and we can get back to focusing on the kids," Fayette said in a phone interview on August 29.
"I feel like a great weight has been lifted off my shoulders," Fayette continued. "This was a very trying and difficult time especially for me and my family."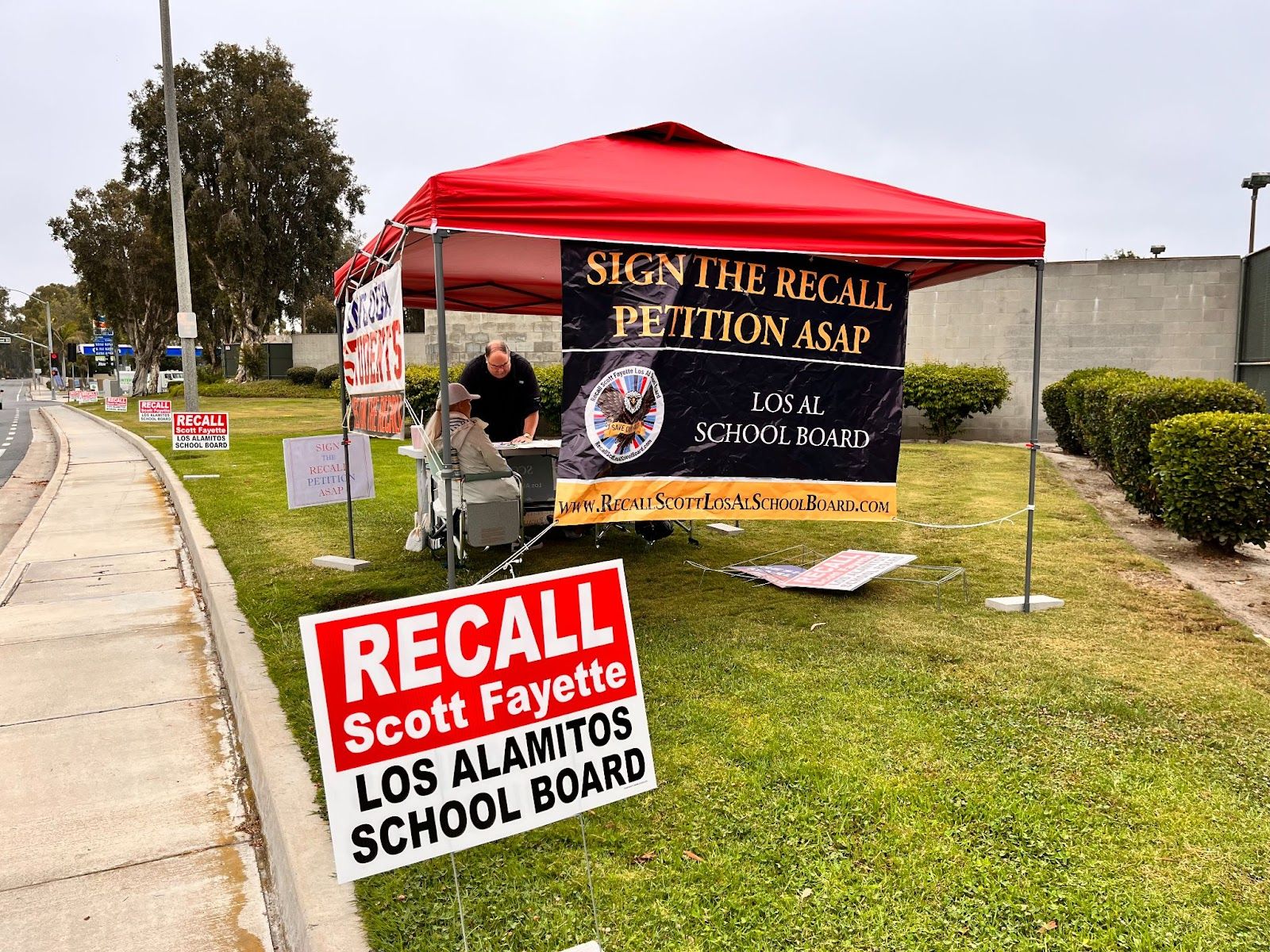 "I'm surprised because we did vet all of our signatures so we probably will go in and review and see what they disqualified," said recall supporter Barron after learning of the news in a phone interview August 29.  In a text message sent later that evening, Barron wrote: "Our records show that we had more than the required qualified signers.  We carefully vetted every petition.  Hopefully we can clear this up next week."
According to the recall petition process handbook, the proponents whose names are listed on the recall petition are allowed to examine the disqualified signatures to ascertain why they were rejected. They have 21 days from the date the petition was deemed insufficient to review the invalid signatures.
The recall handbook does not say if a review of rejected signatures by proponents could in any way impact the already certified outcome of the signature verification process.
The latest recall effort was  launched in March and signatures were submitted last month. According to the pro-recall  website, the goal was to have Fayette's recall on the November 2022 ballot when two other school board seats will be decided by voters. The group hoped to win all three seats to "have a conservative, curriculum based, school board majority."
This is not the first time Fayette has been targeted by a recall. In December 2021, an effort to recall Fayette, trustee Megan Cutuli and current Board Vice President Chris Forehan failed.