Pumped up for pickleball
McAuliffe Middle School club gets students on the courts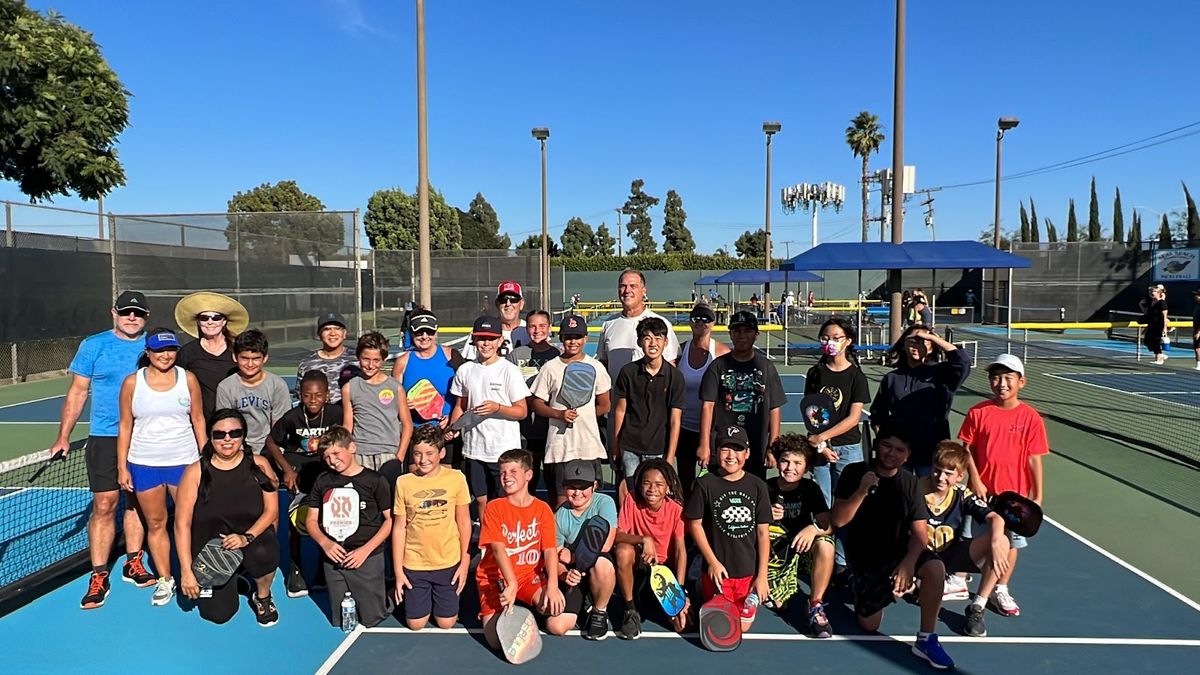 It's one of the fastest-growing  sports in the U.S., and now some Orange County middle school students are getting pumped up for pickleball.
McAuliffe Middle School's student pickleball club is a huge hit. In its second year, the club was started by Carrie Martin, a sixth grade science and math teacher at the Los Alamitos campus, and a pickleball enthusiast.
"I was surprised at how popular the club became in a short amount of time! Students play Tuesdays after school and on average, I have about 30 students participate," Martin wrote in an email. Special education and general education students participate.
Pickleball, described as a cross between tennis, ping-pong and badminton, is usually played on a badminton-size court with a slightly modified tennis net. Pickleball was invented in 1965 in Washington state and was named after a  family dog named Pickles, according to USApickleball.org.
"Anyone can play pickleball regardless of skill level," Martin wrote, saying it's an easy sport to learn. "The courts are smaller than a tennis court so there is less running involved," she added.
Played with two or four people, players use paddles to whack a plastic ball with holes in it over the net away from their opponent. Numerous tennis courts in Orange County have been transformed into pickleball courts in recent years to accommodate the sport's growing popularity.
Martin worked hard to bring pickleball to her students and campus. She applied for and received a $250 grant from USA Pickleball to purchase a net. She secured parent donations and ASB funds to buy equipment. With support from McAuliffe's principal, Martin was able to get pickleball courts painted on the school's blacktop.
"We're really grateful for Mrs. Martin and her commitment to this group! She has single-handedly written grants, had courts painted, and created this opportunity for our students to learn pickleball," McAuliffe Principal Ryan Weiss-Wright, Ed.D., wrote in a text message to Spotlight Schools. "It is one of our most popular clubs and we are grateful to have this opportunity for students to connect at school!"
"I am fortunate to have a principal, Dr. Weiss-Wright, who supports the program," Martin wrote.
Martin's club could be the first middle school pickleball club in Orange County. While not an official CIF sport, numerous colleges have pickleball clubs, there is a professional pickleball league, and there's a push to make pickleball an Olympic sport.
On Oct. 19, Martin and her club went on a field trip, taking a bus to the  Seal Beach Tennis and Pickleball Center for free instruction from members of the Seal Beach Pickleball Association. About twenty students took part in drills, practiced their serves and played games with guidance from seasoned players.
"The experienced coaches were so helpful to the kids and gave them one-on-one valuable feedback. We certainly appreciate their time and generosity," Martin wrote.
One of the players helping students was SBPA President and current Seal Beach Mayor Pro Tem Mike Varipapa. "One of our goals as an association is to reach out to children and different groups and … give back to the community," Varipapa said of the nonprofit in a phone interview on Monday.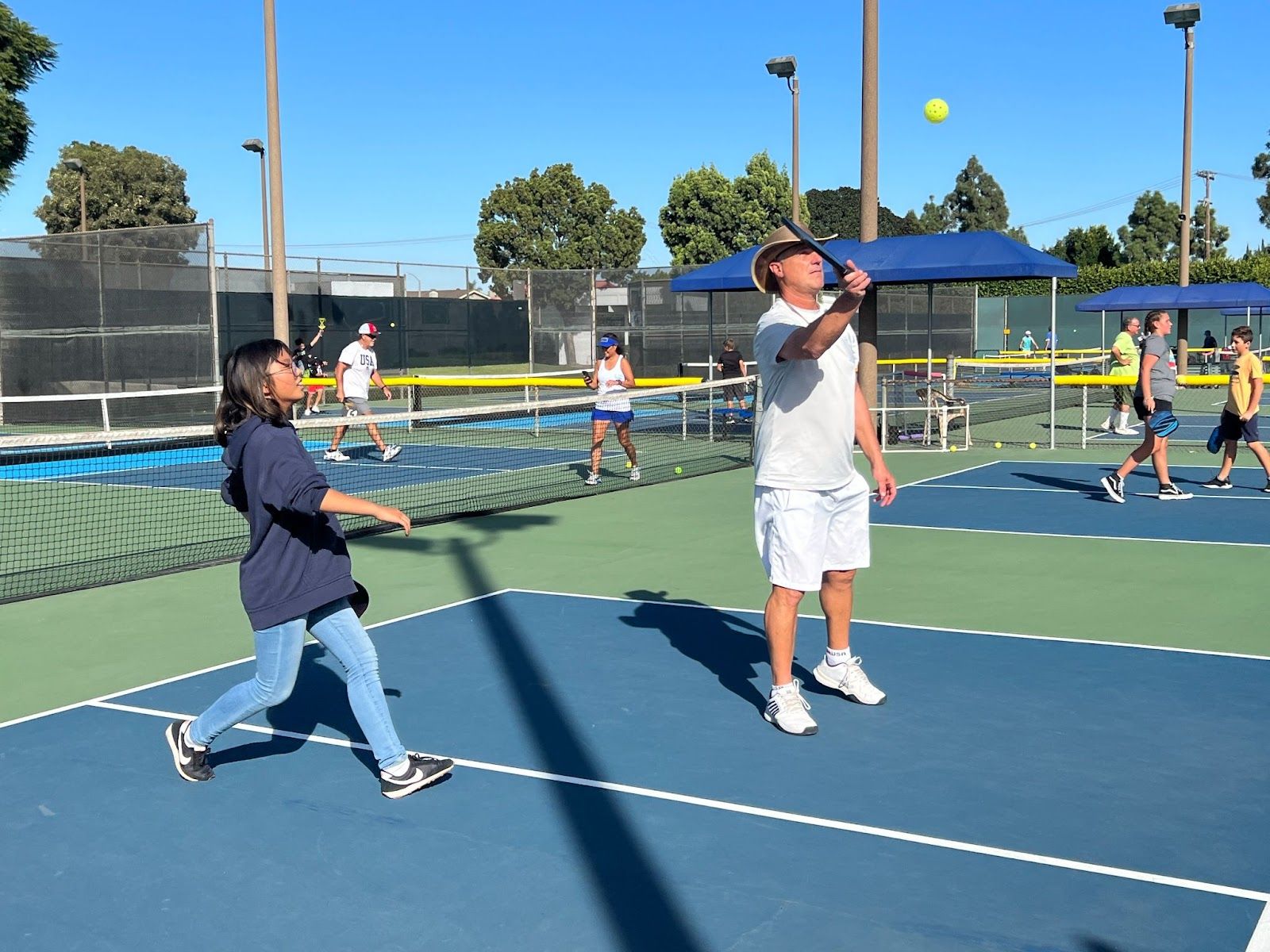 Varipapa noted SBPA president Patricia Yamada, as well as board members and players Todd Okamura, Catherine King, Mo Brennan, Chris Pollard and Roger Cowan participated.
"It was such a success that Mike suggested that we visit them again soon," Martin wrote. "We had a great time and we look forward to doing it again," Varipapa said.