Primary Election Results; Nonprofit feeds O.C. students over summer; New hire at McGaugh Elementary
Homework policy being revised; School supplies donation drive; 🎓Highlights from promotion and graduation ceremonies!
Homework policy being revised; School supplies donation drive; 🎓Highlights from promotion and graduation ceremonies!

Helping you better understand, navigate and participate in the TK-12 public school experience in Orange County.
In this week's newsletter...
June 14, 2022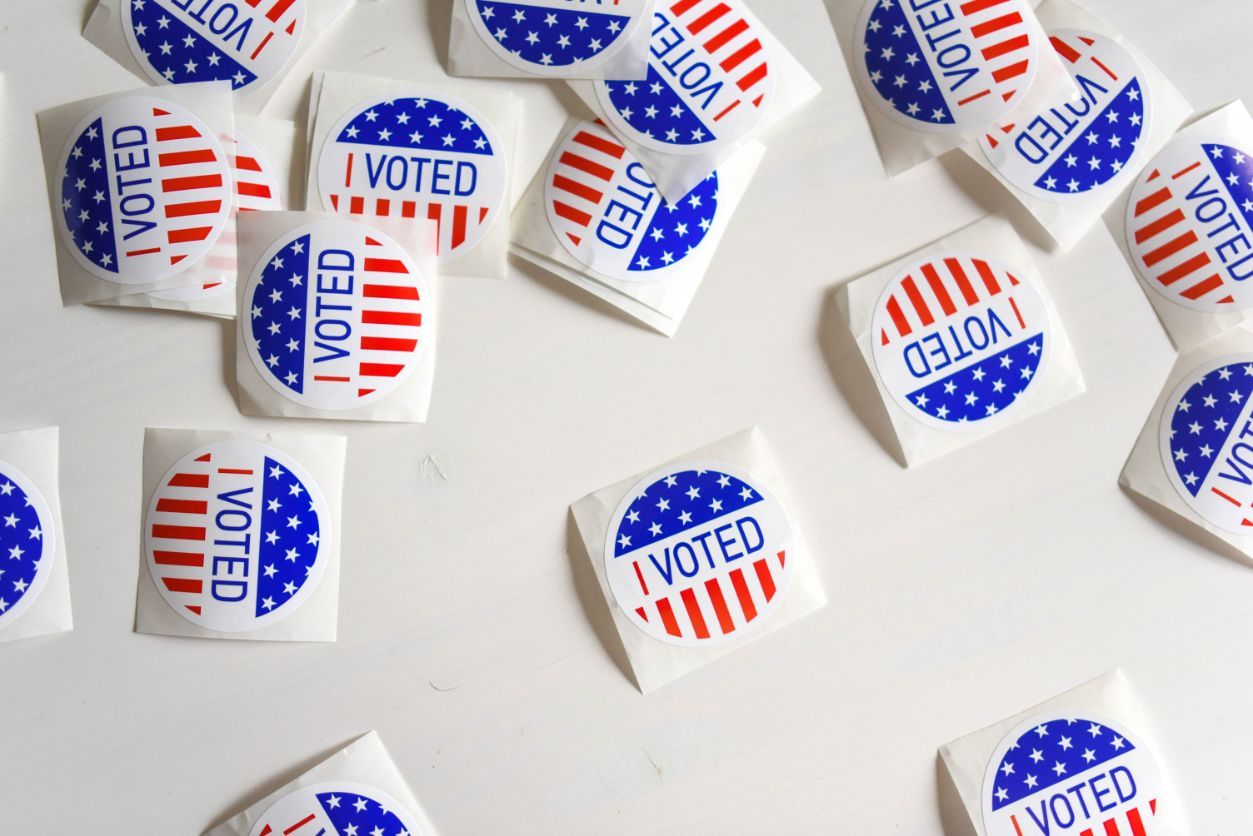 Photo: Unsplash
School is out for summer. That means we'll be reducing our newsletter frequency to twice a month. The next newsletter will be published on June 28.
Spotlight Schools is a nonpartisan, hyperlocal newsroom covering education. We are part of the Tiny News Collective, an effort to launch local newsrooms across the nation, and supported by a grant from The Google News Initiative.
Please send feedback/story ideas/questions to hello@spotlightschools.com.
Follow us on Instagram for news and updates.
Yours in knowledge,
Jeannette Andruss, Spotlight Schools Founder and parent of two students in the Los Alamitos Unified School District
FIRST BELL
This Week's Top Story
Incumbents lead in Primary Election for Education posts
Still too close to call for second spot in Nov. runoff for CA schools chief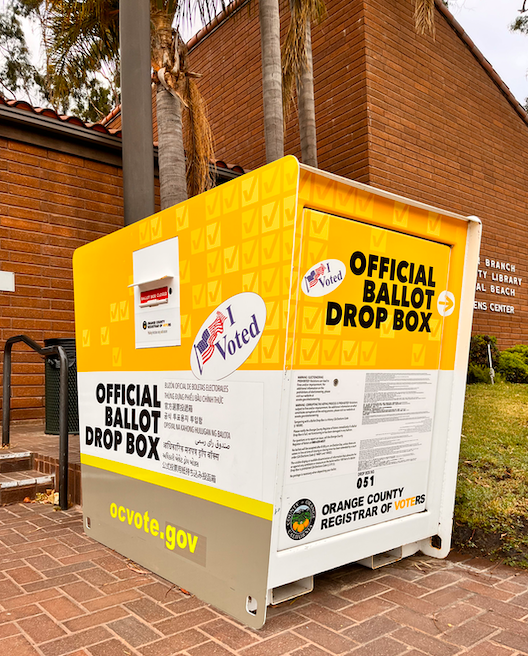 Votes are still being counted from last week's Primary Election but incumbents are leading in races for education posts.
Votes are still being tallied from California's June 7 Primary Election but so far incumbents are dominating in races for posts related to education.
Of note, in the statewide race for California's Superintendent of Public Instruction the incumbent is leading but it is not yet clear who he'll face in a November runoff.
As of June 13, there were around 120,000 ballots left to process by the Orange County Registrar of Voters. Counties must submit their election results to the Secretary of State by July 8 who will officially certify the election on July 15.
Here's a closer look at the numbers and what some candidates are saying.
Orange County Contests
In Orange County, the current Superintendent of Schools and three incumbents on the O.C. Board of Education (OCBOE) are all leading their challengers. In these races there is no runoff.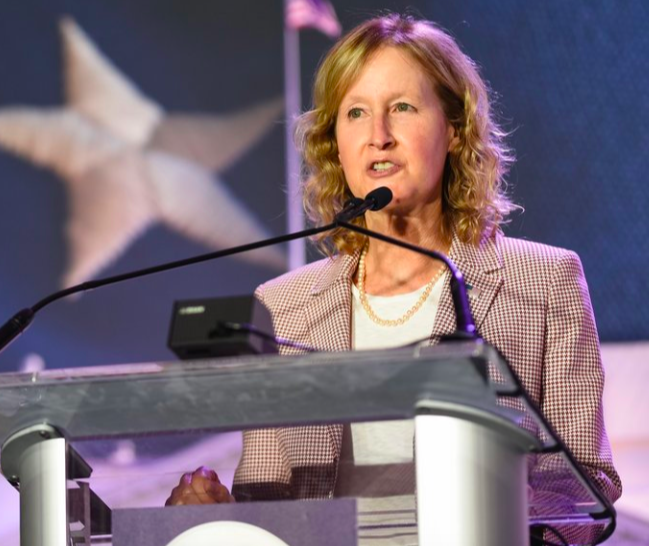 Mari Barke, current President of the Orange County Board of Education, is leading in her re-election bid to represent Trustee Area 2. Courtesy photo.
For Orange County Board of Education Trustee Area 2, current Board President Mari Barke is leading with 59% of the vote according to the latest update on June 13 from the O.C. Registrar of Voters.
Trustee Area 2 covers Seal Beach, Rossmoor, Los Alamitos, Cypress, Huntington Beach, Fountain Valley, Costa Mesa and parts of Newport Beach and portions of Irvine.
In an email to Spotlight Schools, Barke said she felt "blessed" to be re-elected by her community.
"As a result of the significant victories over our opponents that my colleagues and I received during the recent election, as well as the feedback given to me while knocking on thousands of doors in my district, I feel as though we have been given a mandate to continue our important work with regard to school choice and parental rights," Barke wrote.
Challenger Martha Fluor, a retired trustee on the Newport-Mesa Unified School District Board of Education, trails Barke with 31% of the vote.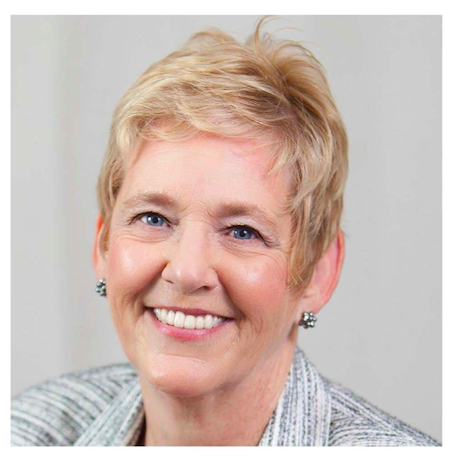 Martha Fluor, a former trustee on the Newport-Mesa Unified School District Board of Education, trails with 31% of the vote in the race to represent Trustee Area 2 on the Orange County Board of Education. Courtesy Photo.
"I am disappointed," Fluor wrote in an email to Spotlight Schools. "It does indicate that elections can be bought," Fluor added in reference to donations made by the Charter Schools Political Action Committee which, according to public campaign financing records, donated a total of $225,000 to the campaigns of the three OCBOE incumbents.
Fluor thanked those who voted for her and was grateful for "the many individuals, including school board members, PTA/PFO members, Girl Scout leaders, teachers, and trade and labor unions, WIL (Women in Leadership and WAVE) who support public education."
Fluor said it was important for her supporters to stay engaged and attend OCBOE meetings.
Architect Christopher R. Ganiere earned 9% of the vote. In a message on his Instagram page this week he thanked the voters who supported him, "Thank you for being concerned about children and schools and the future of Orange County."
In Trustee Area 4, Tim Shaw is leading his challengers with 50% of the vote. The closest opponent is Paulette Chaffee who trails with 32% of the vote.
A win by Shaw could settle an ongoing legal battle for the seat that covers Buena Park, La Habra and Fullerton.
In Trustee Area 5, incumbent Lisa Sparks had 65% of the vote while challenger Sherine Smith, a former superintendent of the Laguna Beach Unified School District, had 35%. The seat covers Laguna Beach, San Clemente, and Mission Viejo.
O.C. SUPERINTENDENT OF SCHOOLS
In the race for Orange County Superintendent of Schools, incumbent Al Mijares, Ph.D., is leading with 55% of the vote. Challenger Stefan Bean, Ed.D, a former head of Aspire charter schools, trailed with 45% of the vote.
Bean was backed by the current OCBOE majority, which is currently involved in litigation against Mijares.
When asked about her reaction to this race, Board President Barke wrote in an email: "My colleagues and I will work collaboratively with the County Superintendent in the best interests of the students and families of Orange County."
CALIFORNIA SUPERINTENDENT OF PUBLIC INSTRUCTION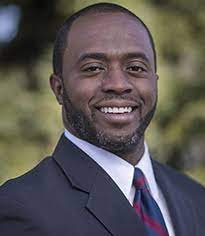 Incumbent Tony Thurmond leads in the race for California Superintendent of Public Instruction but it's not clear who he will face in a November runoff. Courtesy photo.
As of June 13, in the race for California's Superintendent of Public Instruction, incumbent Tony Thurmond is leading with 46.1% of the vote. That's less than the simple majority he needs to avoid a runoff in the November General Election. Now the big question is which candidate will earn that second spot. Current tallies show Lance Ray Christensen, a policy specialist for the California Policy Center, with 11.6% of the vote and George Yang, an engineer from the Bay Area with 11.3%. Ainye E. Long, an educator from San Francisco, is close behind with 11.2% of the vote. The biggest spender in this race was from a political action committee backed by school employee unions supporting Thurmond which raised more than $2 million according to state records.
For more background on this race see this article from CalMatters.
SECOND BELL
Other Stories We're Following
O.C. nonprofit feeds local students over summer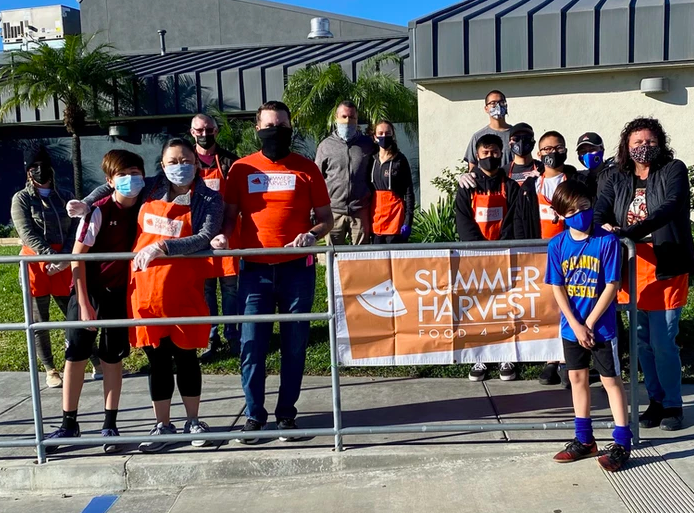 Summer Harvest provides food for students and families over summer break. Photo from the Summer Harvest website.
During the school year, thousands of students in Orange County rely on their schools for daily meals and essential nutrition. During the summer, that leaves thousands of children without enough food. That includes 1,450 children in the Los Alamitos Unified School District, according to an email from the district sent to families.
Summer Harvest, a nonprofit organization run 100% by volunteers, is stepping in to help.
"We work in communities that have less than 50% of their students on the federal lunch assistance program; these communities are not eligible for federal funding during school breaks," the Summer Harvest website reads.
It works to deliver fresh fruits and vegetables to families "because they are the most nutritious, yet the most expensive, part of a food budget."
Summer Harvest is already feeding families this summer. Grocery distribution is scheduled for June 25 at Oak Middle School in Los Alamitos, King Elementary School in Cypress and the Fountain Valley District Office. Future distributions are scheduled for numerous Saturdays this summer. See the entire schedule here.
According to its website, the nonprofit was started by Amy Payne, a Seal Beach mother and engineer who grew up in nearby La Palma.
New Assistant Principal Named at McGaugh
Earlier this month, J.H. McGaugh Elementary School learned that its assistant principal, Wendy Wood, would take over as the top administrator at the Seal Beach campus.
We now know who will replace Wood and it's another familiar name in the district.
After five years as assistant principal at Los Alamitos Elementary, Rick Larson will take over the same position at McGaugh.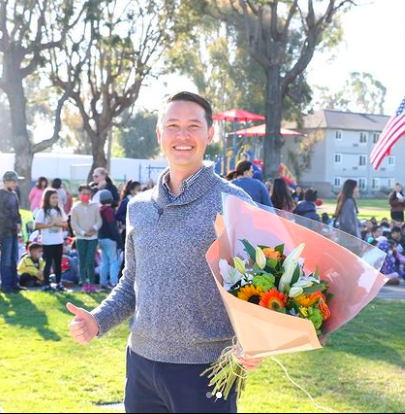 Los Alamitos Elementary school asst. principal Richard Larson will become the asst. principal at McGaugh Elementary school. Photo from Los Al USD Instagram.
"Mr. Larson's five years of assistant principal experience, coupled with his passion for serving all students, and a love for innovation, technology, diversity, equity, and inclusion are a perfect fit for the Sea Lion team," Wood wrote in a message to McGaugh families.
In addition to his job at LAE, Larson also served as principal of the online-only LosAl@Home program for the elementary school level for the 2020-21 school year.
Larson was named administrator of the year by the Los Al USD as well as the 2022 Orange County Co-Administrator of the Year by the Association of California School Administrators (ACSA) Region 17.
The district is now hiring an assistant principal for the elementary school level and high school level. See more about the jobs here.
✏️ Like what you're reading? Please subscribe to this free newsletter here.
Other Stories Worth Reading
Akash Patel, a middle school teacher from Texas, was named an innovative teacher of 2022 by Time Magazine.
EXTRA CREDIT
Meetings // Events // Opportunities // Resources
MEETINGS
HAPPENING TODAY: The Los Alamitos Unified School District Board of Education is scheduled to meet for a workshop at 4:30p.m. and a meeting at 6:30p.m.
On the agenda for the workshop:
ENROLLMENT: A presentation on projections for student enrollment in the district. Fewer students have been enrolling in the district for the past several years which is a trend being seen statewide. Fewer students means less funding so it's an issue important to many school districts.
You can watch the workshop streaming live on YouTube here.
There is A LOT on the agenda for the meeting including:
You can watch the meeting streaming live on YouTube here.
HAPPENING TOMORROW: The Orange County Board of Education is scheduled to meet at 4:00p.m. at 200 Kalmus Drive in Costa Mesa.
On the agenda:
BUDGET: The board will consider the Orange County Department of Education's General Fund budget for 2022-23.
EVENTS
HAPPENING TUESDAY, JUNE 21: The City of Los Alamitos is holding a drive-up donation event on June 21 from 4:00p.m. to 7:00p.m. at 10911 Oak Street. New backpacks, pencils, binders, crayons, markers and more will be accepted and given to local nonprofits to distribute to local students. More information here.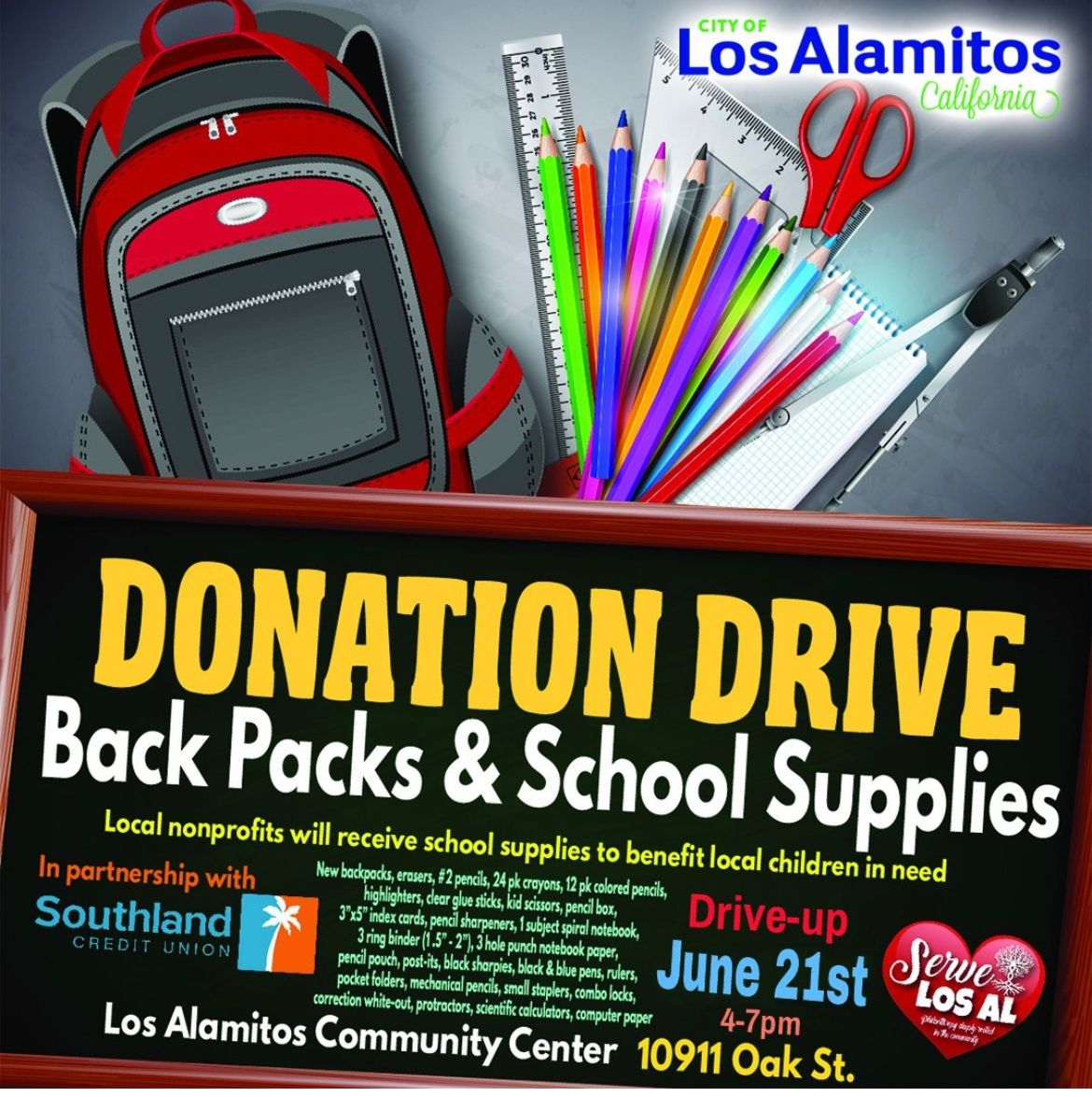 RECESS
Your Dose of Good News
Congratulations to the Class of 2022!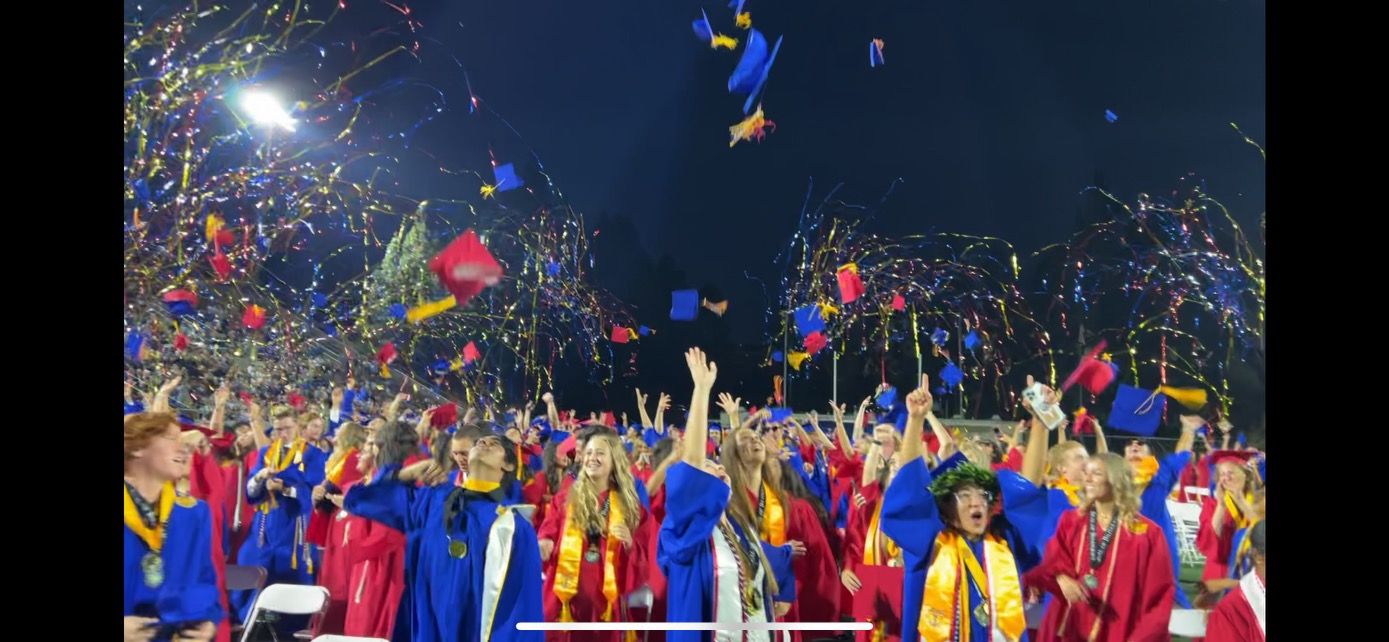 Students from the Los Alamitos High School class of 2022 celebrate during the graduation ceremony on June 10. Courtesy photo.
Los Alamitos High School celebrated the class of 2022 in the graduation ceremony on June 10. According to the Los Alamitos Unified School District, the class of 2022 includes 766 seniors and five juniors who are early graduates.
You can watch a highlight video from the LAHS graduation here.
Eighth graders are on their way to becoming Griffins at LAHS! Check out highlights from McAuliffe Middle School's promotion ceremony here and scenes from Oak Middle School's promotion ceremony here.
Fifth graders from the district's six elementary schools are celebrating and will be heading to middle school in August.
Do not miss highlights, including speeches and performances, from this year's promotion ceremonies in the latest edition of the district's weekly video recap The Wrap-Up.
And even the littlest students are being celebrated. Check out the class of 2022 from the Ready, Set, Go! Preschool program in Los Alamitos below.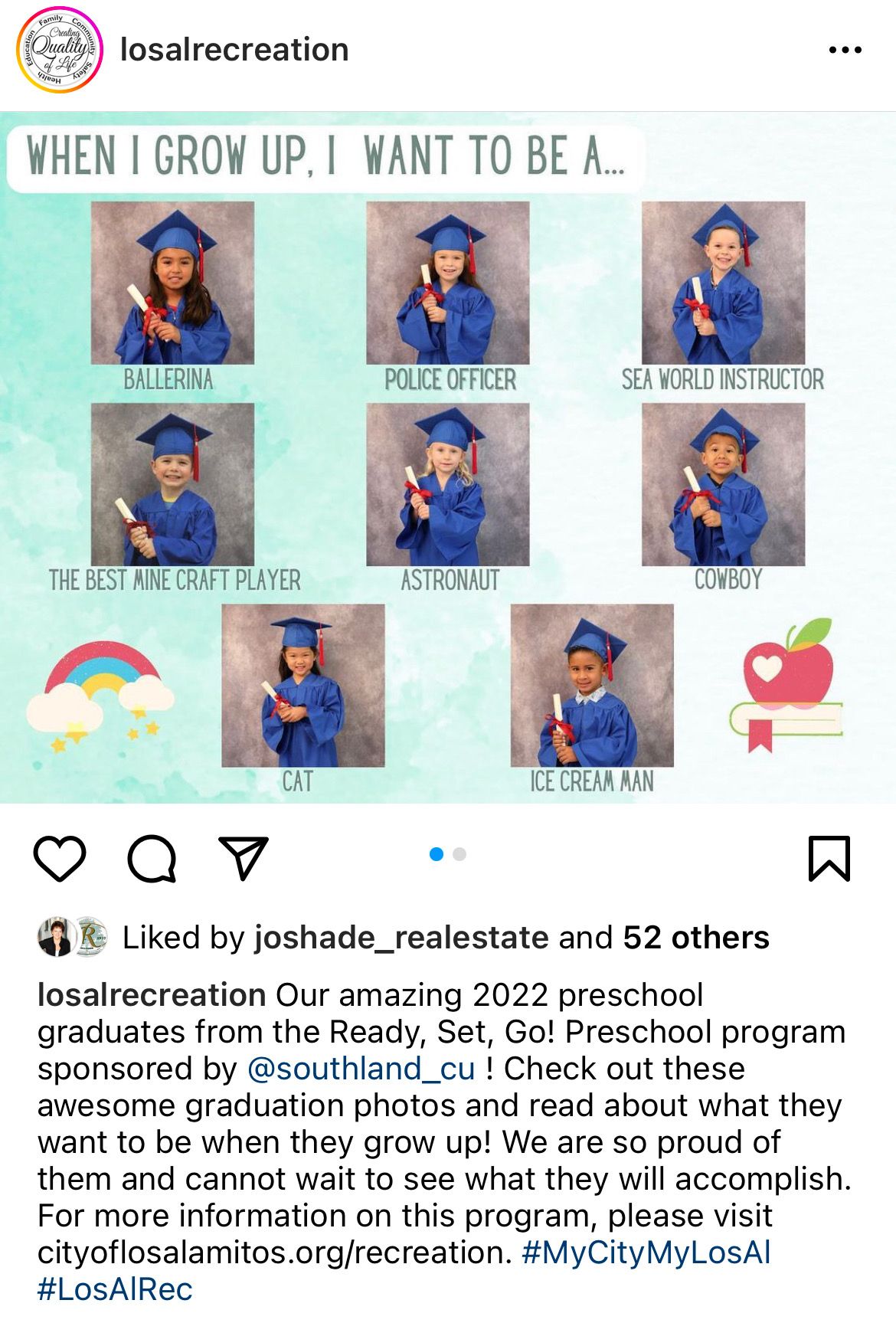 Thanks for reading!
Forwarded from a friend? Subscribe to the Spotlight Schools newsletter here.
Follow us on Instagram @SpotlightSchools.
Our mailing address:
P.O. Box 164
Seal Beach, CA 90740

Copyright © 2022 Spotlight Schools, All rights reserved.