🗳 Preliminary election results for school board races in Orange County
Unofficial results show some races with candidates separated by 20 votes or less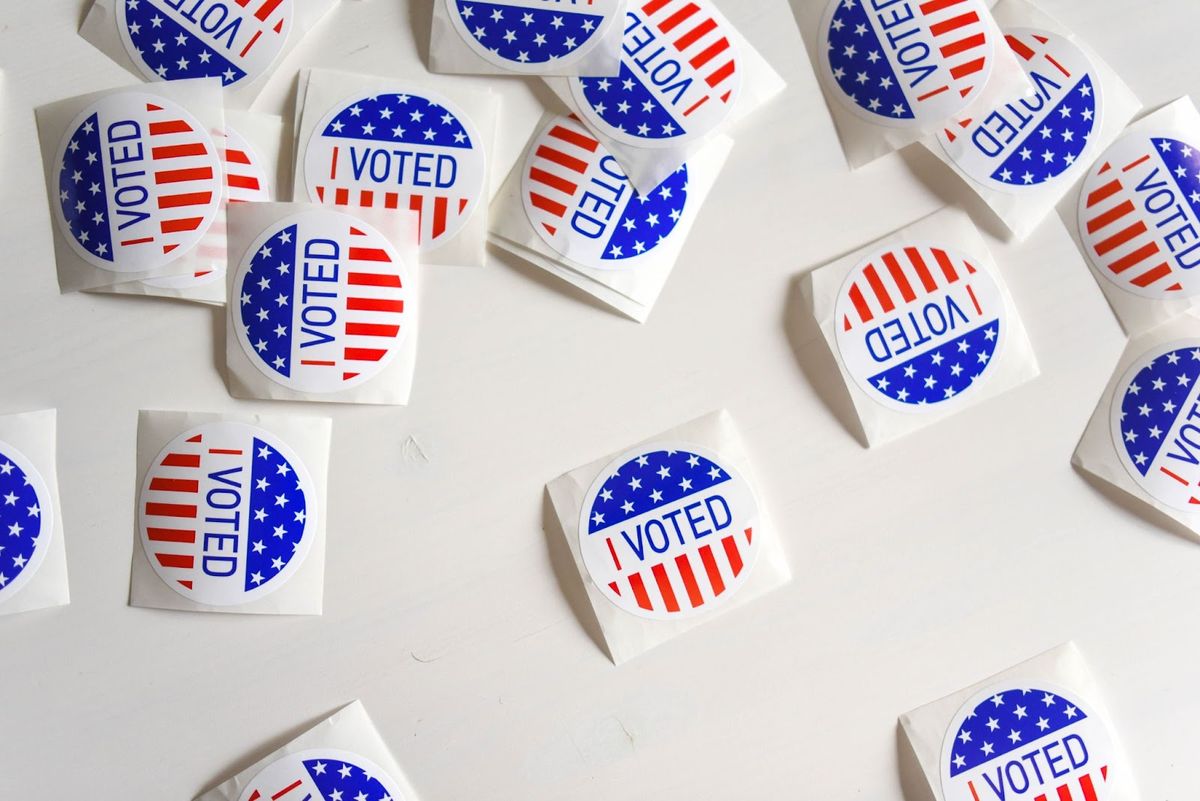 Election Day is over and now comes the task of counting all of the votes. In Orange County, voters have been able to cast ballots for weeks. And it could take local election officials just as long to  count all the votes to determine the official results for the Nov. 8, 2022 election.
Here's why: ballots can be processed as early as seven days before Election Day but cannot be counted until the polls close. In addition, mail-in ballots postmarked as late as Election Day  can be counted through Nov. 15. That means we all need to be patient especially when it comes to close contests.
For instance, preliminary election results released early Nov. 9 showed some very tight races. The two candidates running to represent Trustee Area B on the Cypress School District Board of Education are currently separated by just 12 votes. In the race for Los Alamitos Unified School District Board of Education, Trustee Area 1, the leader is just 20 votes ahead. (See the latest election results from the Orange County Registrar of Voters' office here.)
The Registrar of Voters' office released updated tallies around six times after the polls closed on Nov. 8 and early the following morning representing the first batch of mail-in ballots received before Election Day and unofficial results from in-person voting.
The ROV office's  reporting schedule states it will post updates every weekday by 5:00 p.m. until the last official results are posted. County elections officials must certify results by Dec. 8. California will  certify the election results on Dec. 16.
Be sure to check the Spotlight Schools  Instagram account where we will be posting regularly on the results in the days ahead.
Remember, some districts that were scheduled to hold elections this November did not. That's because "the number of candidates that qualified for the ballot is equal to or less than the number of seats up for election in that office," according to the O.C. Registrar of Voters, Bob Page. In these cases, the candidates will be appointed to the seat per election law. See which school districts were impacted here.
STATEWIDE RESULTS
California voters also decided on two other issues directly related to education. First, the race for the state's top education official, the Superintendent of Public Instruction. As of 12:39a.m. Nov. 9, incumbent Tony K. Thurmond was leading challenger Lance Christensen 63.5% to 36.5%. For the latest vote tally, click here.
It appears public schools will receive more funding for arts education. Proposition 28, which would require the state to spend more money, around $1 billion annually, on art and music education in public schools, had 61.9% of people voting in favor as of 12:39 a.m. on Nov. 9. For the latest vote tally, click here. Read more about what passage of Proposition 28 could mean from EdSource.
While we do not yet know the official turnout for the Nov. 8 election, it appears that people were more energized to vote than in the recent past.
According to recent voter registration  data from California's Secretary of State, nearly 22 million people, or 81.63% of people eligible to vote in the state, registered to vote for the Nov. 8 election. That's up from 78.16% from the midterm election of 2018.
The California Republican Party, conservative groups and candidates have been organizing around education, parental rights and frustration over Covid-19 policies in public schools in their campaigns for local school boards, as reported by  CalMatters and EdSource.
According to recent surveys of midterm election voters, education was not the top issue for most people. A recent  poll from  The National Parents Union showed that parents were more motivated to vote in the midterm election but it was the economy, not education that was "the big issue galvanizing them," according to national education news outlet The 74. A recent Pew Research  study showed the economy as the top priority for voters.
Share your thoughts! Please tell us what motivated you to vote, or not, in your local school board election. Email hello@spotlightschools.com.