Placentia-Yorba Linda USD hires new Superintendent
Three other O.C. school districts are still searching for new leadership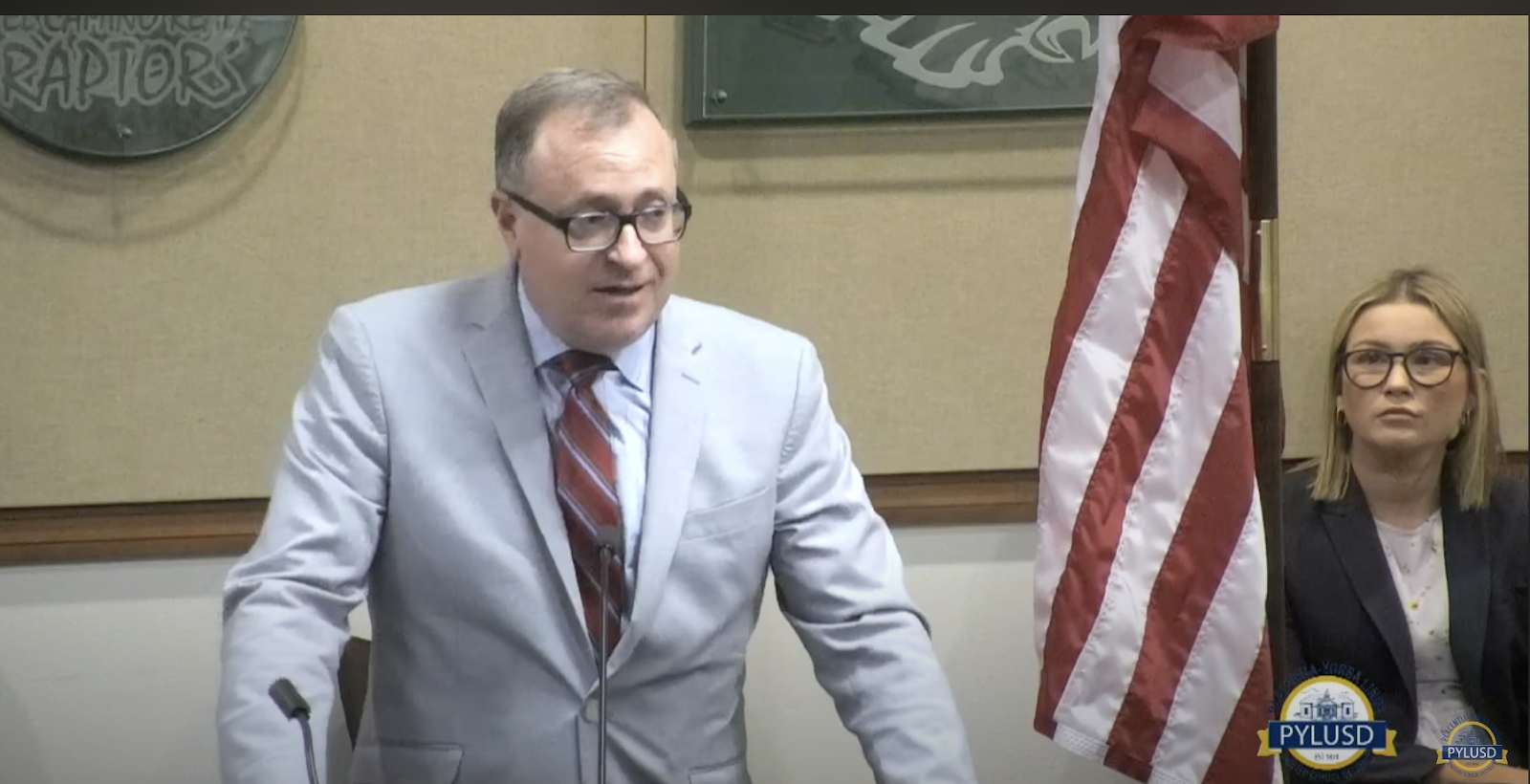 At its April 18 meeting, the Placentia-Yorba Linda Unified School District Board of Education  voted 5-0 to hire Alex Cherniss, Ed.D., as its new superintendent.
"[PYLUSD is] a wonderful district, made up of people that really care about kids. And that's what I'm all about. And I think that I can make it better. And that's what I'm going to be dedicated to doing, is working with all of you," Dr. Cherniss  told the board and public at the meeting.
He said a top priority will be getting more of the  district's 23,000 students to meet and exceed California's grade level standards. According to EdSource, In 2022, 64.39% of PYLUSD students met or exceeded the state standard in English. In math, 52.02% of students met or exceeded the state standard.
Dr. Cherniss comes from serving as superintendent at Palos Verdes Peninsula Unified School District since 2018, reports The Daily Breeze.
In its  press release announcing the hiring of Dr. Cherniss, PYLUSD praised his response to the disruption to schools during the Covid-19 pandemic, stating "when state and county policy did not align with the views of his school community, Dr. Cherniss advocated fervently for school reopening and policy change." An example of this is a 2020  letter to the editor of the L.A. Times expressing his opinion.
Before the vote on April 18, three public commenters shared their opinion. One  woman said that Dr. Cherniss is tasked with leading a "divided community" and asked that he speak with stakeholders representing all viewpoints of the district.
In his  remarks after the vote hiring him, Dr. Cherniss said, "What I'm learning is, people in this community have strong opinions about everything and that's okay. There is a unifying voice here, and that is that everybody wants what's best for the students in this community. And so my role will be to make sure that all of these difference of opinions on how to get there, we stay focused on what's best for kids," he said and continued, "That is about amplifying student voice, it's about bringing parents to the table, it's about bringing the community to the table, and that's what my focus will be on."
Meanwhile, this week the Capistrano Unified School District Board of Trustees  heard a report on results from a survey of the community about what stakeholders are looking for in a new superintendent.
Representatives from ESS Consultants, the company tasked with overseeing the search, did not go into details about the Leadership Profile Report during the April 19 board meeting.
According to the document, it included input from "a cross-section of 320 stakeholders who participated in focus group meetings, individual interviews, and community forums." It also included survey results from more than 2,100 respondents.
According to the report, the top challenges facing the next superintendent would be overseeing the modernization and repair of district facilities, building trust in the district, and overcoming political discord in the community.
The report stated, "A number of stakeholders said education has become the center of a current day 'political war,' and indicated the Board of Trustees needs to be 'a united and strong front' to keep from being hampered by such conditions."
According to its timeline, the CUSD board's next step is to select candidates to interview at a meeting on May 3.
In the Buena Park School District, the  timeline posted online shows candidates for the position of superintendent will be interviewed by the board starting on May 3.
Meanwhile, the Orange Unified School District appears to have put its search for a new superintendent on hold. At its April 13 meeting, the divided board tabled a decision to hire a firm to oversee the search for a new leader, according to The Orange County Register.