Orange Unified's fired Supt. has new job; Girl's goal: 100 volunteer hours in one year; 🤟 Raising awareness about ASL
🚌 School bus drivers to take part in safety 'Roadeo'
🚌 School bus drivers to take part in safety 'Roadeo'
Helping you better understand, navigate and participate in the TK-12 public school experience in Orange County.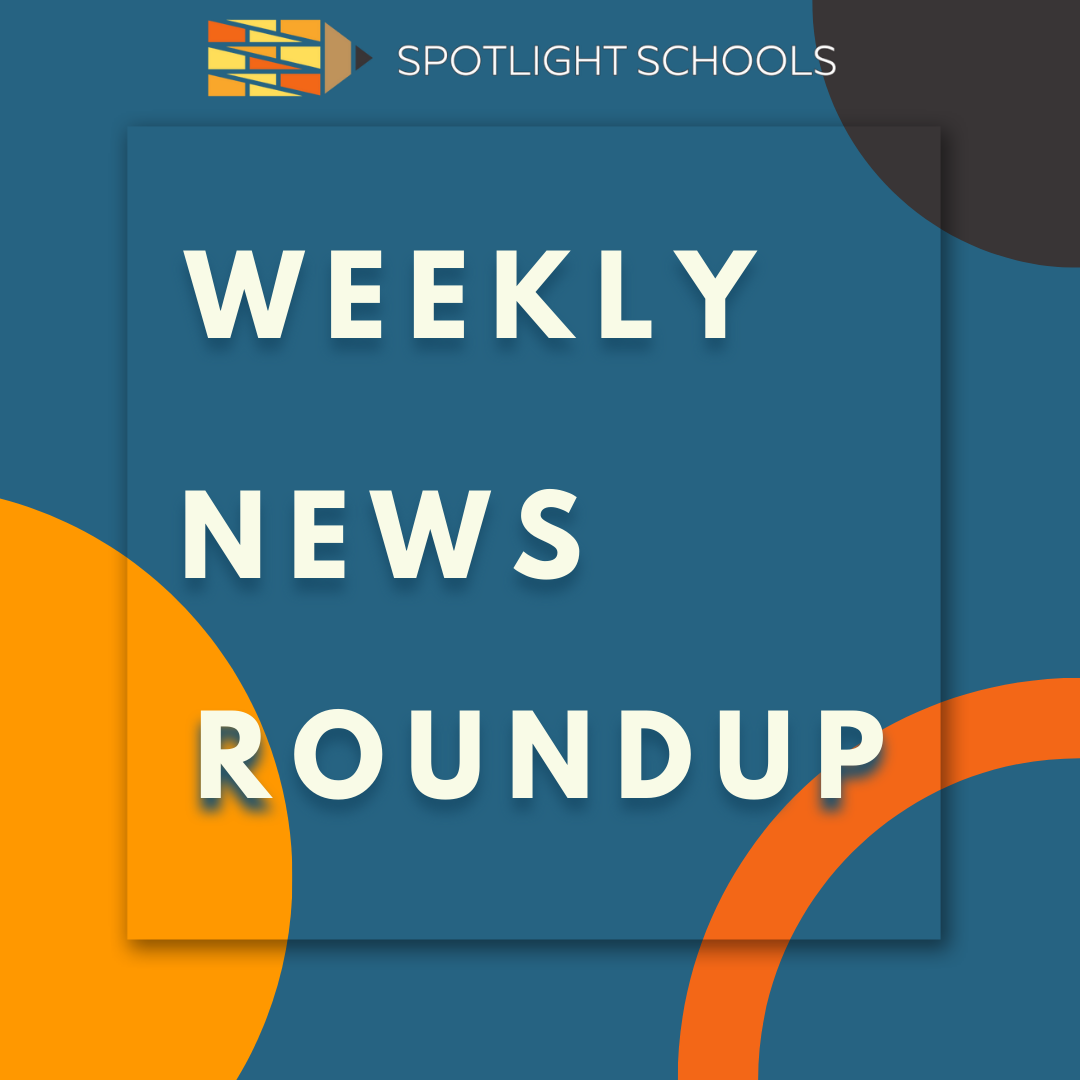 Spotlight Schools is a hyperlocal newsroom covering education in Orange County and this is the Weekly News Roundup newsletter.
You'll find original reporting from Spotlight Schools in addition to curated links to articles from a variety of newsrooms, education agencies and more to keep you on top of what's happening.
Let us know what you think! Email hello@spotlightschools.com.
Follow Spotlight Schools on Instagram and Twitter.
Don't forget to visit our website to view all of our stories or support our coverage at SpotlightSchools.com.
Yours in knowledge,
Jeannette Andruss, Cofounder and Chief Editorial Officer
SPOTLIGHT SCHOOLS SPONSOR

WEEKLY NEWS ROUNDUP
Westminster School District hires new Superintendent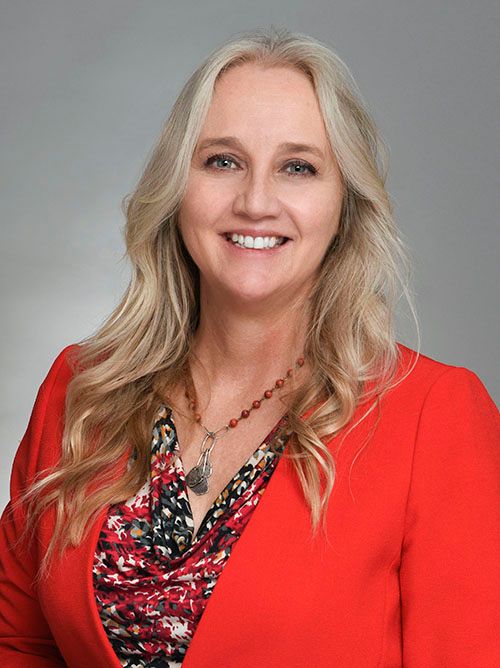 Gunn Marie Hansen, Ph.D., is the new Superintendent for the Westminster School District. In January, Dr. Hansen was fired as superintendent of the Orange Unified School District while she was out of town during the district's winter recess at a special meeting called with 24 hours' notice. File courtesy photo.
Westminster School District has hired Gunn Marie Hansen, Ph.D., as its new superintendent.
Dr. Hansen was selected for the position at the Westminster School District Board of Education's March 23 meeting, according to a press release.
"I am incredibly honored to be the Superintendent of the Westminster School District, and I look forward to collaborating with the Board of Education and the entire community of learners to continue to accelerate achievement and develop state-of-the-art programs for students," Dr. Hansen said in the press release.
Dr. Hansen previously served as superintendent of Orange Unified School District from 2017 until January of this year. The circumstances surrounding her dismissal sparked complaints from parents, teachers, and some OUSD board members. While Dr. Hansen was out of town, she was ousted in a 4-3 vote during a special board meeting called with 24 hours' notice. This all occurred while the district was on winter break.
Numerous parents and teachers spoke at the Jan. 5 meeting supporting Dr. Hansen and opposing her firing. At the same meeting she was let go without cause or official explanation, the board majority hired Edward Velasquez as interim superintendent. Velasquez resigned after a little more than a month on the job.
At the OUSD board's March 2 meeting, Ernie Gonzalez, the district's assistant superintendent for Human Resources, was named acting superintendent. A search to find a permanent superintendent is underway.
According to the Orange Unified website, at the April 13 board meeting, trustees are expected to select a consultant to lead its search for a new superintendent.
Capistrano Unified School District is also searching for a new superintendent after its board fired the top administrator in a special meeting close to the end of last year.
CUSD is seeking input from stakeholders. A public outreach meeting is scheduled for March 27 from 6:00 - 7:00 p.m. at Aliso Niguel High School. Another meeting is scheduled for March 29 from 6:00 - 7:00 p.m. at the CUSD District Office. Members of the public can also fill out an online survey to share their thoughts.
Buena Park School District is another O.C. school district looking to hire a permanent superintendent. BPSD is seeking feedback from the public. An online survey is available until March 31.
Read the entire story at SpotlightSchools.com.
Student aims to complete 100 volunteer hours this school year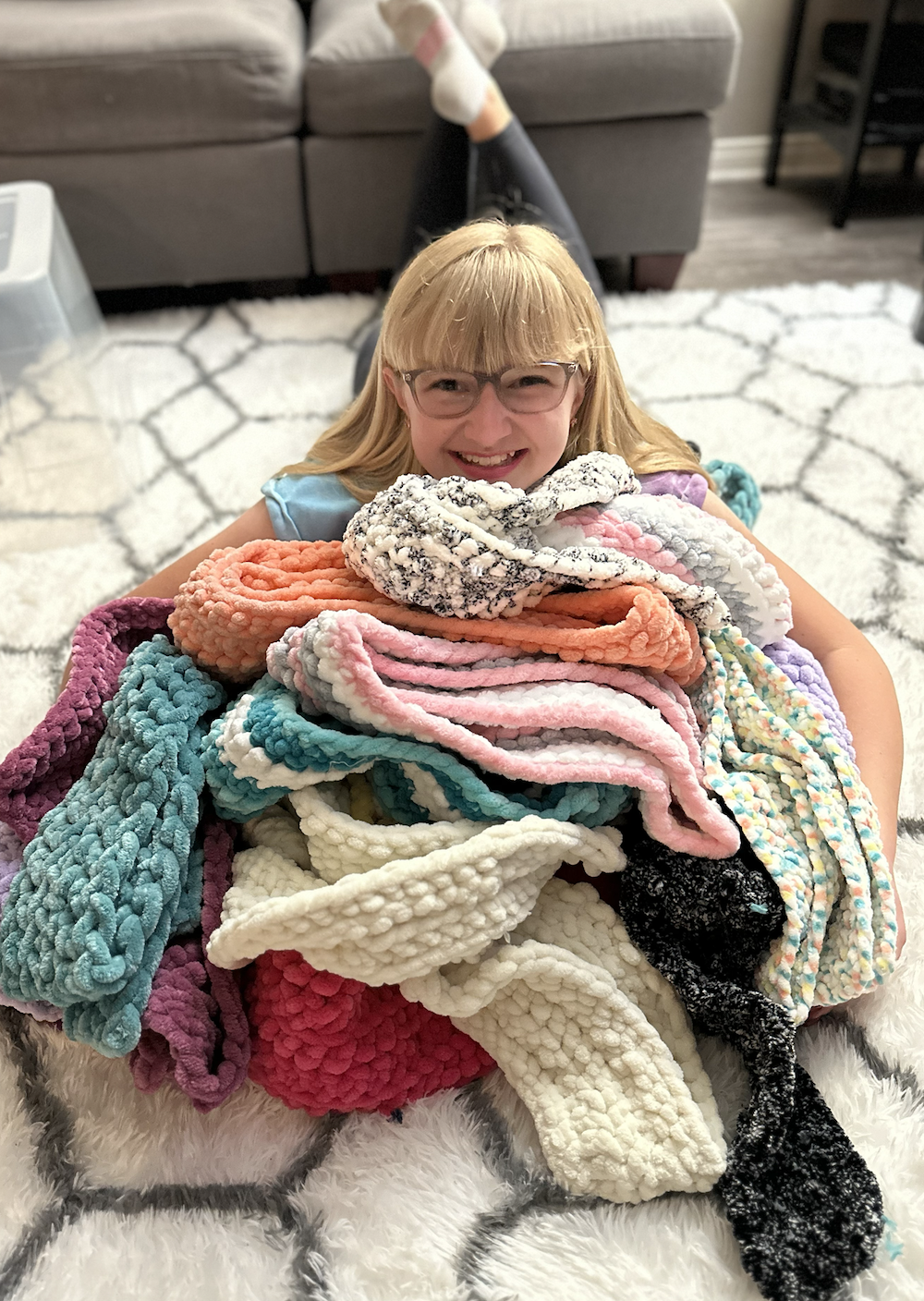 McAuliffe Middle School student Alyssa Wiitanen holds the many scarves she's made to donate to a hospice in O.C. as one of her many community service projects she's participating in as she works to complete 100 hours of volunteering this school year. Courtesy photo.
Alyssa Wiitanen is a girl with a goal to give to others.
The 8th grader at McAuliffe Middle School in Los Alamitos hopes to complete 100 hours of community service during this school year.
"Between school, choir, and family I am very busy, but I'm proving that with a few tools, creativity and dedication, I am able to find time to change lives, and so can you," the 13-year-old wrote in a text message to Spotlight Schools.
She's well on her way to reaching the volunteering milestone, thanks to her participation in several school clubs and her own ingenuity of dreaming up ways to use her skills to help others.
For example, in a recent Zoom interview, Alyssa shared that her grandmother taught her how to crochet.
She's now using that ability to make scarves to donate to residents at a hospice in Orange County. She's already made 24 scarves using her own money and donations from supporters. Her next project is to create hats and blankets for newborns at a local hospital.
She's also volunteering at cleanups at the Bolsa Chica Wetlands and for the upcoming Walk MS.
She's an ambassador, or leader, of McAuliffe's California Junior Scholarship Federation club or CJSF, a chapter of a statewide organization "whose mission is to recognize and encourage academic achievement and community service among middle and high school students in California."
McAuliffe's CJSF chapter was launched by English teacher Jennifer LeTourneau in 2018. "It's really a great mindset for all of us to have – to give back," LeTourneau said in a recent phone interview.
Alyssa said she will likely reach her goal of 100 volunteer hours in the coming weeks. "To know that I have done all of these things to help all of these people … I really do love it," she said with a smile.
Her work could be recognized by McAuliffe later this year and it appears she likely won't be alone in the achievement.
"Every 8th grade class has over 50 students that earn 100 hours of community service, or more, and are recognized at our 8th Grade Awards Night in May," McAuliffe Principal Ryan Weiss-Wright, Ed.D., wrote in an email to Spotlight Schools.
He said that some students even earn 200 and 300 hours.
Read the whole story at SpotlightSchools.com.
Sunny bench dedicated to beloved teacher at McGaugh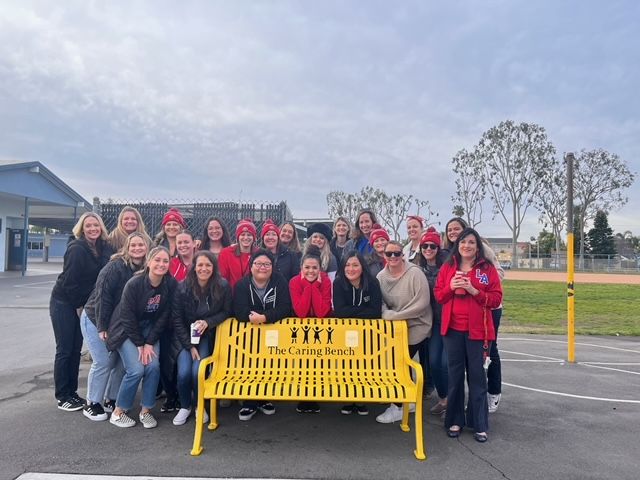 Teachers and administrators from McGaugh Elementary School pose around the new 'Caring Bench' dedicated to their former colleague, Cari Crevda McQuiston, who passed away from cancer in 2021. Courtesy photo.
"Mrs. McQuiston is my hero."
That's how McGaugh Elementary School fifth grader Max Gregory described his former first grade teacher, Cari Crevda McQuiston, during a recent ceremony honoring the beloved educator who passed away from cancer last school year at the age of 34.
"She was the greatest teacher and always made everyone feel special and wanted in her class. I will always miss her and it was the best year I've ever had at McGaugh," Max shared.
On February 16, McGaugh students, teachers, staff, family, friends, and community members gathered at the school in Seal Beach to remember the ray of sunshine that was McQuiston and to dedicate a bright yellow bench on campus in her honor.
"We dedicate this 'Caring bench ' to our sweet, amazing, beautiful, McGaugh teacher Mrs. McQuiston, which symbolizes all the love and care she had for her students, her colleagues, her friends, and her family," McGaugh Principal Wendy Wood told the crowd of more than one hundred people at the ceremony.
According to Brandon McQuiston, teaching was a job his wife loved doing.
"Cari dedicated her life to this. Her first priority was family but teaching was a very close second," Brandon explained in a recent phone interview.
"This was the school that Cari never wanted to leave and this bench is going to ensure that her memory here lives on," he said at the ceremony.
Read the whole story at SpotlightSchools.com.
Los Alamitos High School senior creates ASL awareness week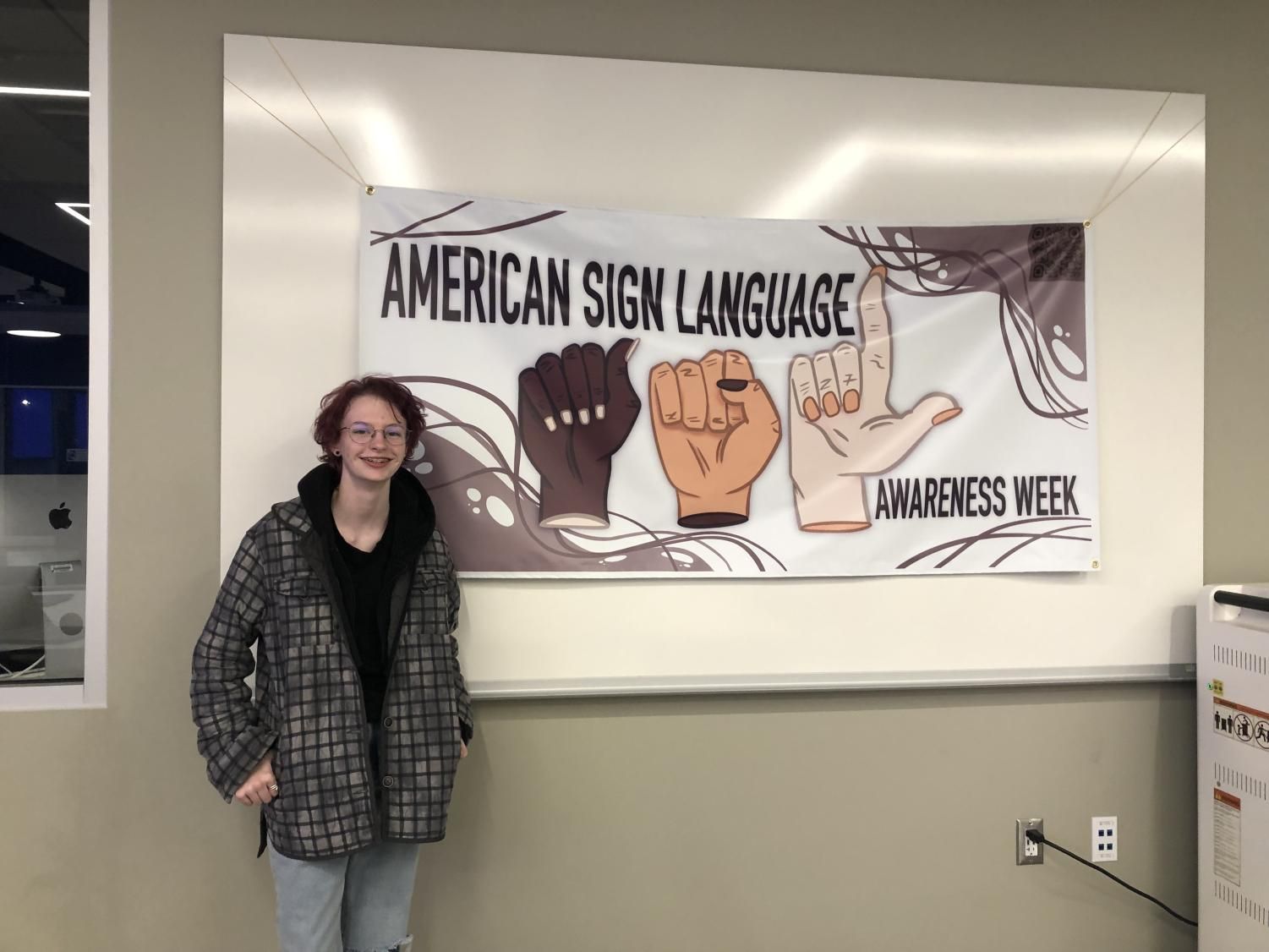 Photo from lahsgriffingazette.com.
At Los Alamitos High School, American Sign Language or ASL is one of the most popular language classes on campus, but there is still a lot of misunderstanding of deaf culture, reports The Griffin Gazette.
Now one student is trying to change that. LAHS senior Em Burch recently organized an ASL awareness week on campus as part of a Girl Scout Gold Award project. The goal of the week, which took place earlier this month, was "to spark inclusivity and acceptance" in the Los Alamitos Unified School District.
Read the whole story in The Griffin Gazette.
Proposed bill would require schools to notify parents if child is transgender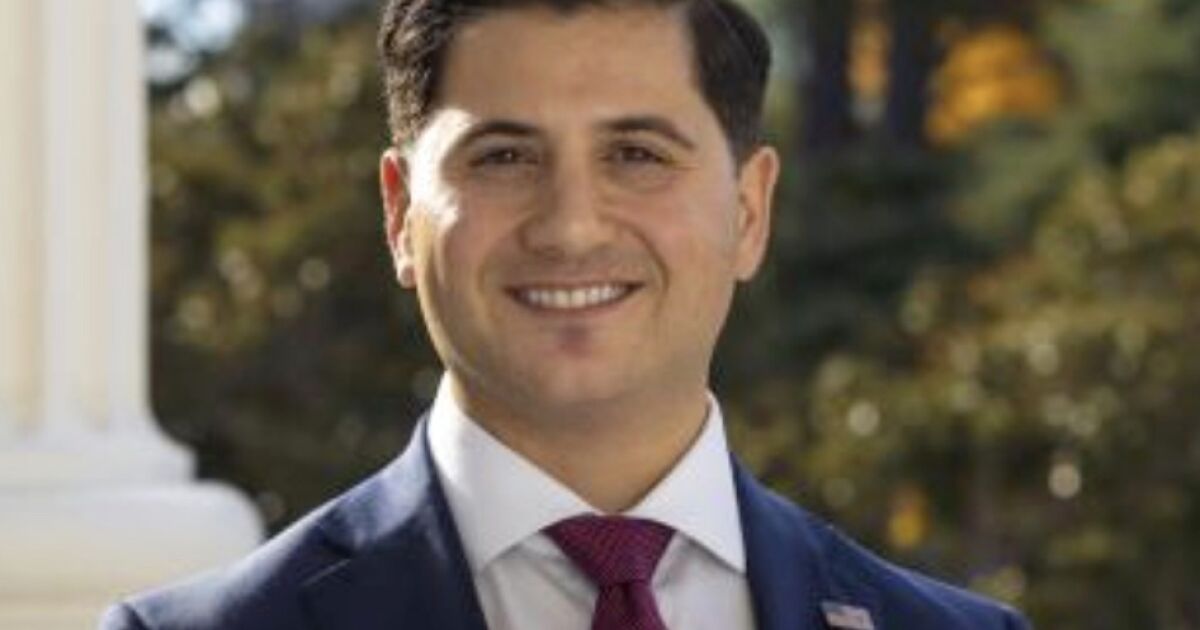 Assembly Bill 1314, sponsored by Assemblymember Bill Essayli (R-Riverside), "would require school districts to notify parents in writing within three days after learning a student is identifying as a gender that doesn't align with official records or their birth certificate," reports the L.A. Times.
Orange County high school Artist of the Year nominees announced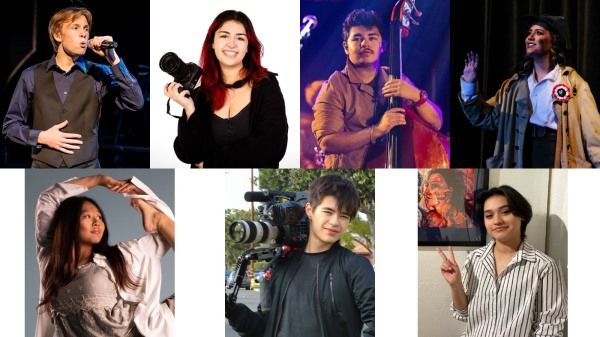 The Orange County Register has named 721 nominees for high school Artist of the Year. O.C. juniors and seniors compete in the disciplines of dance, film/TV, fine arts, media arts, instrumental music, vocal music and theater. See the nominees on the O.C. Register.
O.C. Department of Education names Classified Employees of the Year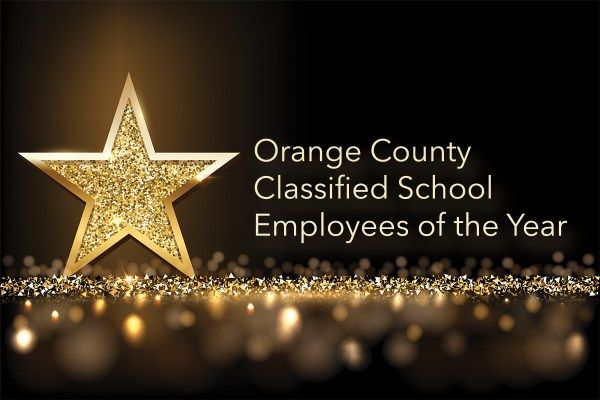 Nine employees from across O.C.'s 28 public school districts are being recognized. You can see who is being honored at the OCDE Newsroom.
School bus drivers to compete in safety 'Roadeo'
Photo from GGUSD Instagram
School bus drivers are responsible for safely transporting your kids to and from campuses on a daily basis. This weekend, drivers from across California will be putting their skills behind the wheel to the test in the 60th Annual Orange County School Bus Safety Roadeo.
It's taking place Saturday at the Garden Grove Unified School District's office parking lot starting at 8:00 a.m. The public is invited to watch drivers attempt to parallel park a 40-foot bus into a 46-foot parking space along with several other challenges.
"This event showcases the expertise of our drivers and the important work they do to provide a safe ride to and from school to our students," reads the GGUSD Instagram account.
Want to see learn more? See this video recapping the 2017 Roadeo from the OCDE Newsroom.
🧠 Share Your Thoughts!
Good or bad, we want your feedback!
Email info@spotlightschools.com so we can better serve you with content you care about.
Copyright © 2023 Spotlight Schools, All rights reserved.
P.O. Box 164, Seal Beach, CA 90740