New rules for recall campaigns in California
Gov. Newsom signs bill into law to require more signatures to launch a recall and adds new standards for language on recall petition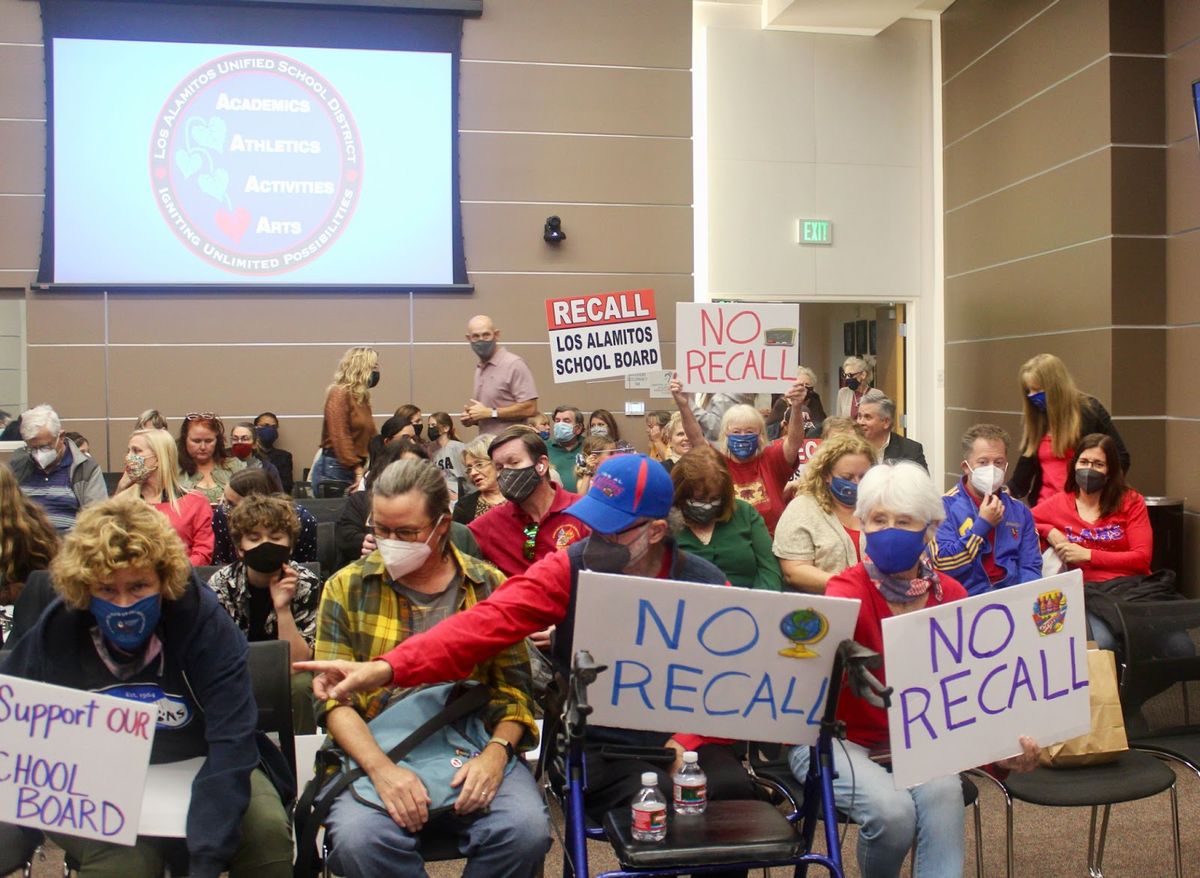 In 2021, 92 recall efforts were launched against school board members nationwide according to Ballotpedia, with proponents citing frustration over school closures due to Covid-19 among other reasons.
In Orange County, the Los Alamitos Unified School District has faced  two failed recall efforts over the past two years. A recall effort targeting Tustin Unified School District Board of Education members also failed last year.
Now the rules for recall campaigns in California are about to change.
Last month, California Governor Gavin Newsom signed the bill  AB 2584 into law which adds  more requirements to start a recall effort. Gov. Newsom was himself the target of a  failed recall effort in 2021.
For instance, launching a notice of intention to circulate a recall petition against a local official will now require the proponents to collect at least 30 signatures from registered voters in the area represented by the politician being targeted. It used to be 10 signatures.
Another change is that the official reasons proponents list on a recall petition for ousting an elected official must meet the same standards of candidates' statements. The language could be blocked by a judge if the claims are proven to be"false" or "misleading."
"And what that means is that if someone has a petition for a recall, the person who's being recalled can read it and say, 'these are not true facts.' And then it goes to a judge and the people present their case and a judge makes the decision," Los Alamitos USD Board member  Meg Cutuli said at the October 11 board meeting and added, "So that was my favorite change that they made."
Cutuli was one of three board members targeted in a failed recall effort in 2021. She said she testified to state lawmakers about her experience and applauded the passage of the new law.
The estimated cost for a recall election  must also appear on the petition according to the new law set to take effect in January, 2023.
At last week's board meeting, Cutuli pointed out that part of the night's agenda included approving the district's payment of a roughly $7,200 bill to the Orange County Registrar of Voters for the most recent  failed recall effort that targeted board member Scott Fayette. "Recalls cost money and that was just for the verification of signatures," Cutuli said.
Proponents were 108 signatures shy of getting the recall against Fayette on a ballot.