Man arrested, accused of trespassing at Los Alamitos High School
Police seeking warrant to search suspect's phone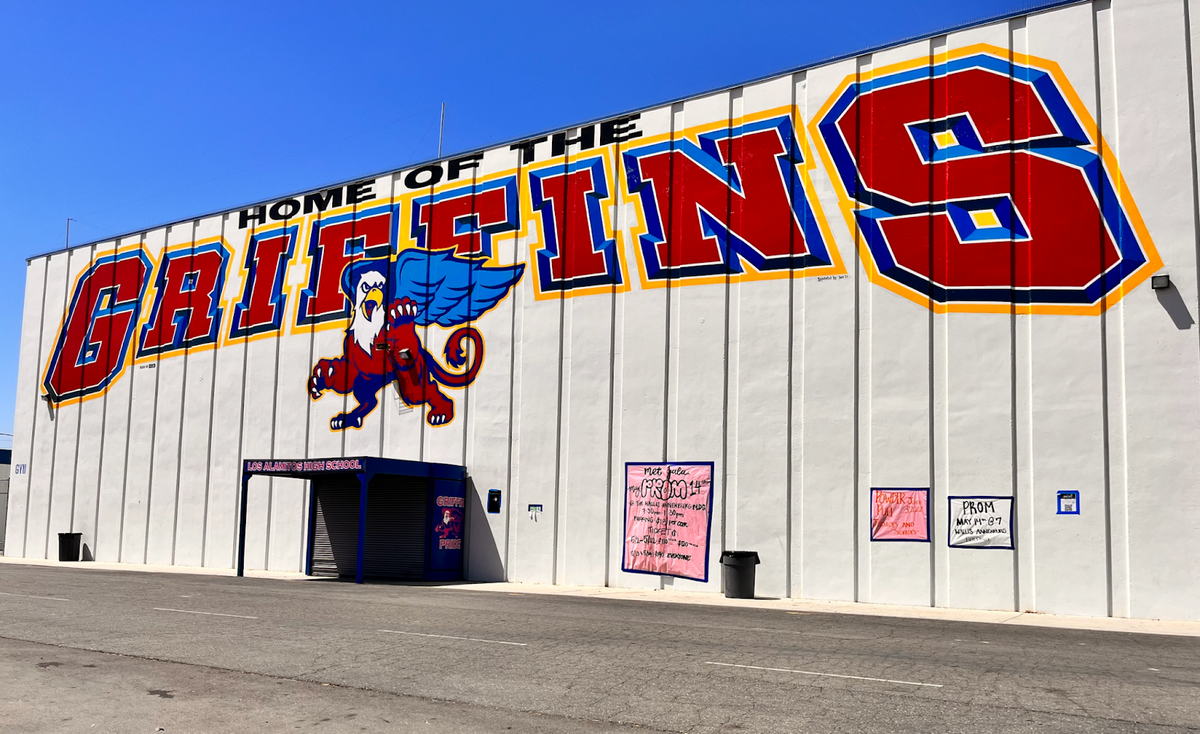 A 23-year-old man was arrested for trespassing on Friday, Oct. 28 after allegedly being seen in a female bathroom on the campus of Los Alamitos High School, according to the Los Alamitos Police Department.
This all happened as classes let out for the weekend. Students reported a suspicious man outside of the gym area on campus, according to an email sent to high school families on Nov. 8 from principal Christiana Kraus. The message said campus security "immediately responded" to the students' reports and "followed the individual off-campus where he was arrested by the Los Alamitos Police Department."
Police reported getting a call at 2:24 p.m. but they are still trying to determine who made the call.
"Detectives are investigating the incident," Robert Acosta, public information officer for Los Alamitos police, said in an interview on Thursday, acknowledging rumors are circulating in the community that the man may have taken videos while on campus.
Acosta did not identify the man nor where he is from, saying only the man's phone has been confiscated and will be examined only after a judge signs a search warrant in the case. Acosta said the man voluntarily gave police his phone but officers could not get into it because of a passcode.
"We've asked a local judge to approve a search warrant," said Acosta, noting the request was delayed by the Veterans Day holiday but is expected to be approved quickly.
"According to at least one report, he was seen inside the female bathroom," said Acosta, yet saying to this point, "all this bathroom stuff is uncorroborated." Detectives are seeking and interviewing first hand witnesses and seeking witness statements.
"While the [Los Alamitos Unified School] District is currently working closely with the Los Alamitos Police Department during this ongoing investigation, we have confirmed that, at this time, there is no evidence that the individual arrested made any recordings," reads part of the Nov. 8 message from Kraus. She adds, "Campus supervisors have also closely examined all areas of the gym, locker area, and team rooms and found no evidence of cameras or recording devices."
In a text message on Monday, Los Alamitos USD Public Information Officer Nichole Pichardo directed all inquiries about the arrest to Los Alamitos police.
In response to an email from Spotlight Schools, Jerry Friedman, Ed.D., the district's Director of Safety and Student Services explained some of the current security measures at the high school.
That includes the recent return of a School Resource Officer to the campus. The SRO is a member of the Los Alamitos Police Department and is "scheduled daily at LAHS," Dr. Friedman wrote. He said there are also "12 campus supervisors assigned to the high school, with several of them full-time but the majority part-time." Dr. Friedman said the supervisors are scheduled "before school, throughout the day, and after school" and sometimes on weekends for events and evening events. "On occasion, we hire an outside security company to provide additional security depending on events and circumstances," Dr. Friedman wrote.
LAHS has security cameras on campus which are primarily used for post-incident review. It's not known if the suspected trespasser was caught on surveillance video at the high school.
The district is currently working to install security cameras at all of its campuses. Right now Francis Hopkinson Elementary in Rossmoor has limited cameras while J.H. McGaugh Elementary in Seal Beach has dozens of cameras that can be monitored live 24/7 by the Seal Beach Police Department.
Dr. Friedman spoke about the district's safety and security efforts at the Oct. 11 Los Alamitos Unified School District Board of Education workshop. (See the slides for his presentation here.)
In his email he noted the importance of families helping to keep campuses safe by speaking up."We appreciate our students, staff and community when they alert us to potential safety concerns," he wrote.
In her Nov. 8 email, Kraus mentioned that people had reached out to her about the incident."As a principal and a parent myself, my number one priority is student and staff safety. We are grateful to the families that have reported concerns. Our partnership with our community is paramount to protecting our students."
This isn't the first time this school year police were called to a district campus because of an intruder. In October, a  man was arrested by Seal Beach police officers after he hopped a fence at McGaugh Elementary during a PTA-sponsored Movie Night on campus.