'Make your strangeness matter' is message in Kid Conference
Warner Middle School holds annual event run for and by students with 'Stranger Things' theme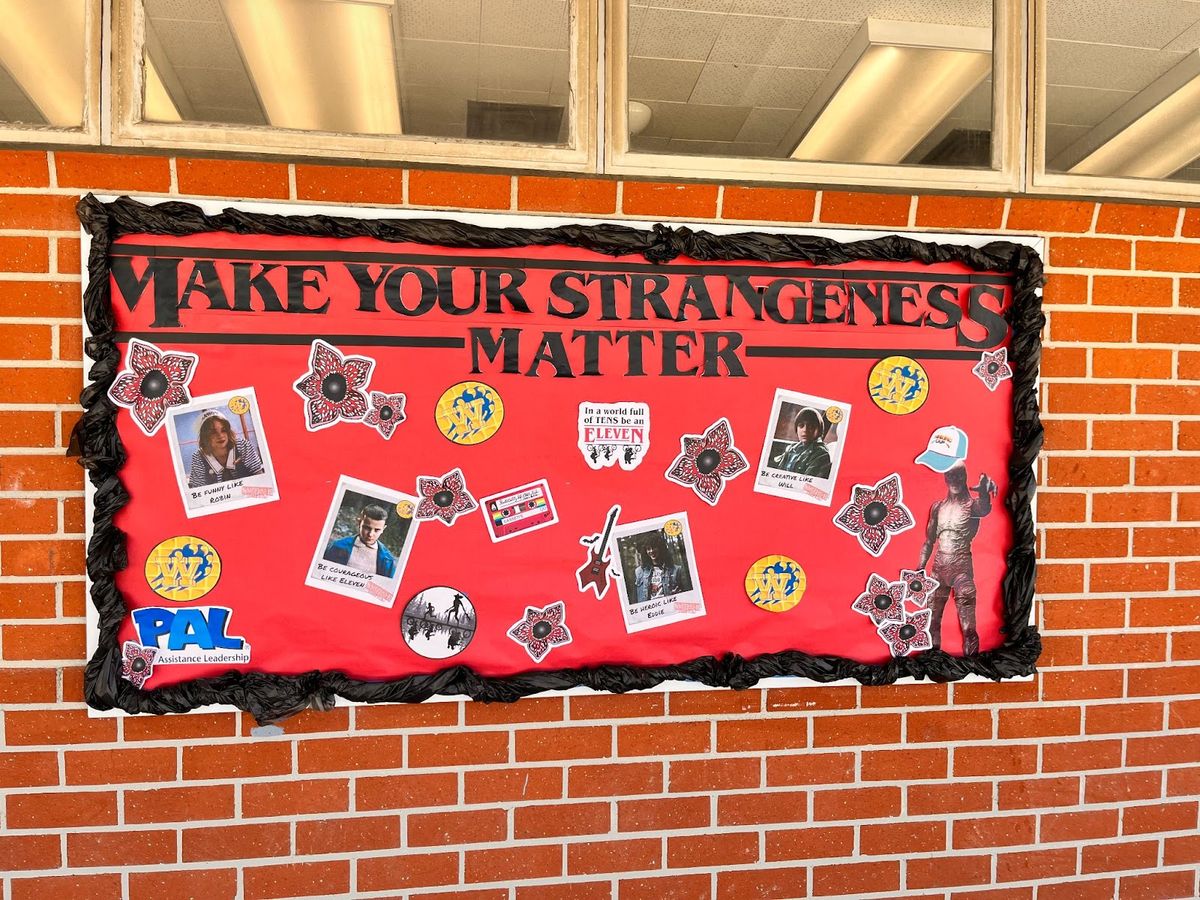 This week, the kids were in charge at Warner Middle School in Westminster.
On March 8, the campus held its annual Kid Conference, an all-day event that is run by students for students. It featured a variety of grade-level-specific activities and an assembly that were all developed and led by kids. Students were given a bright blue T-shirt with the conference theme to wear.
"It's an opportunity for our students to connect with one another in a fun and engaging way," Warner's principal Kenneth Lopour, Ed.D., said in an interview with Spotlight Schools during the conference this past Wednesday. "The more connected those kids are [to school], the better they do," he added.
Warner is one of the largest of the 17 schools in the K-8 Westminster School District. Kid Conference dates back more than 25 years at the campus, according to Dr. Lopour. Its goal is to help students develop communication and cooperation skills, boost their confidence and overall mental health.
In addition, the conference is designed to prepare them for high school and beyond.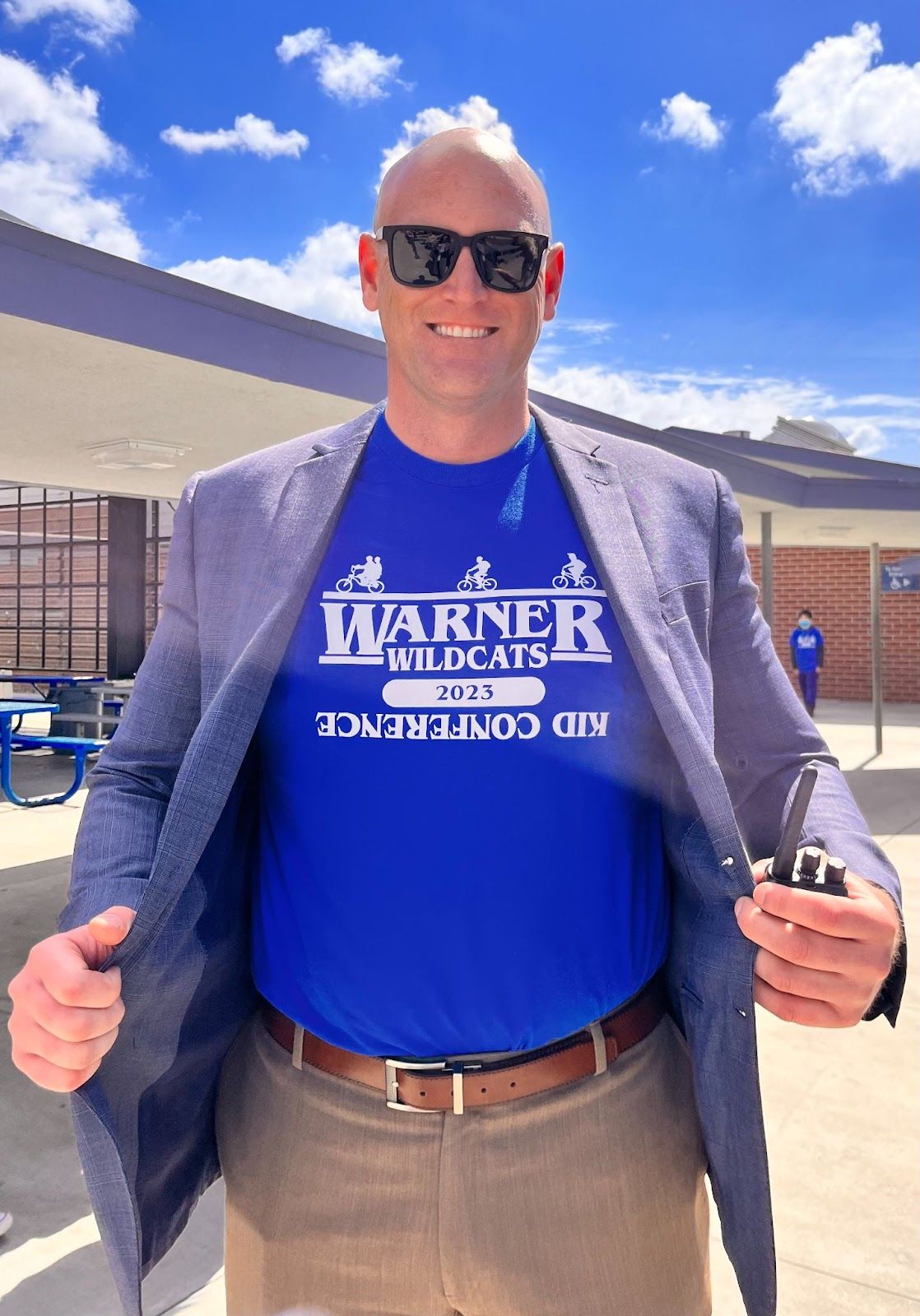 Students participated in sessions developed and led by other students from Warner's  Associated Student Body (ASB), its yearbook committee, and its  Peer Assistance Leadership (P.A.L.) group.
Students from Westminster High School also visited the campus to discuss the programs and activities that will be available to Warner students after they finish middle school.
Each year, students select a theme for the conference and this year it was based on the show "Stranger Things." In case you're unfamiliar, the hit Netflix series follows a group of young friends living in a small town in Indiana during the 1980s. A secretive government lab's experiments unleash supernatural forces (the Upside Down) into the community, and it's up to the kids to work together to save the day.
Accordingly, fliers and posters covered Warner's campus on Wednesday encouraging students to "Make their Strangeness Matter." Students were prompted to emulate some of the characters' laudable qualities.
"In a world of tens, be an Eleven," read one flier which is a reference to one of the show's main characters, a girl with superpowers.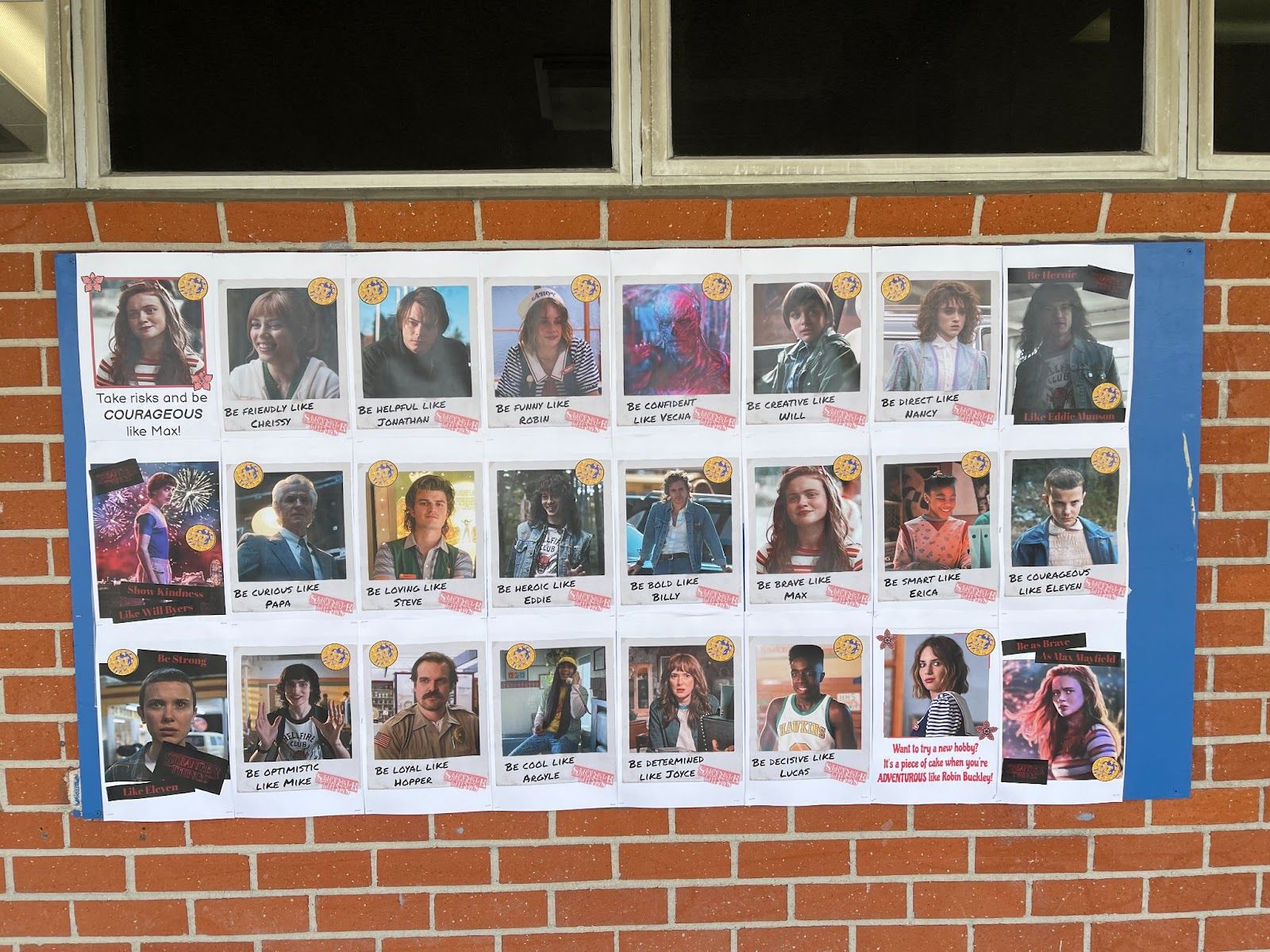 Students were given strategies to escape vape-na. That session focused on the dangers of vaping with a reference to the show's most recent antagonist, Vecna.
As part of an escape room, teams worked together to rescue Eddie Munson, one of the characters on the show. One of Warner's teachers, Dustin Ghaul, even dressed up as the guitar playing Hellfire Club leader to make the experience that much more memorable.
"I'm hoping [students] can learn Warner's priorities such as teamwork, positivity," Warner student leader Donna Huynh, a member of Warner's P.A.L. group said in a video provided by Westminster School District.
Donna was also hopeful that this year's theme of "Stranger Things" to make strangeness and uniqueness matter, would bring out students' individuality.
Each grade level covered specific themes during the Kid Conference. Sixth graders participated in team building activities including one where groups had to construct a tower using index cards. Students were challenged to find creative ways to communicate during the exercise as they were prevented from speaking to one another.
For 7th graders, the activities were intended to boost mental health, resilience and social interactions. This grade level made friendship bracelets in one session. Participants were reminded of the phrase, "friends don't lie," a motto the characters on "Stranger Things" strive to uphold.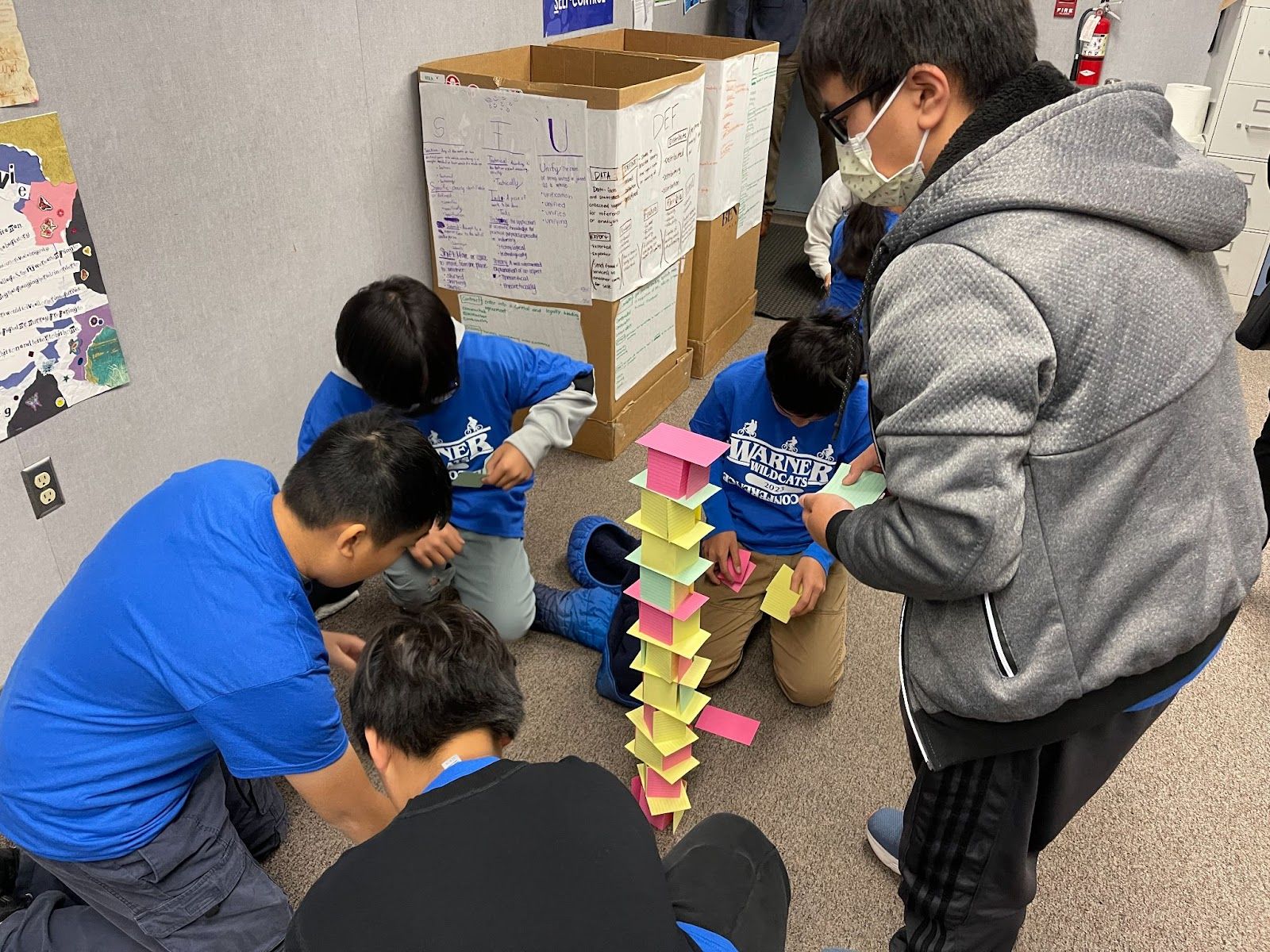 Eighth graders were focused on the future and heard from Westminster High School students about the clubs, activities and academics that await them next year.
Math teacher Robin Talbot has been in charge of Warner's P.A.L. team for about 15 years and helped oversee this year's Kid Conference and many previous ones.
Talbot said she thought the "Stranger Things" theme was a meaningful one.
"It so fits middle school because [the show] is about found family; a family made up of friends that protect each other," Talbot said and added that the friends must work together to achieve their goals.
Talbot also sees students using the show's Upside Down, the supernatural world, as a way to refer to personal issues students might be struggling with.
One flier on the walls at Warner warned students, "Don't let negative thoughts turn you upside down." On the bottom of the flier were strips of paper that featured positive messages including one that said, "I am proud of who I am."
Another read, "I stand up to peer pressure."  Students could tear the strips off to take and keep or give to a friend.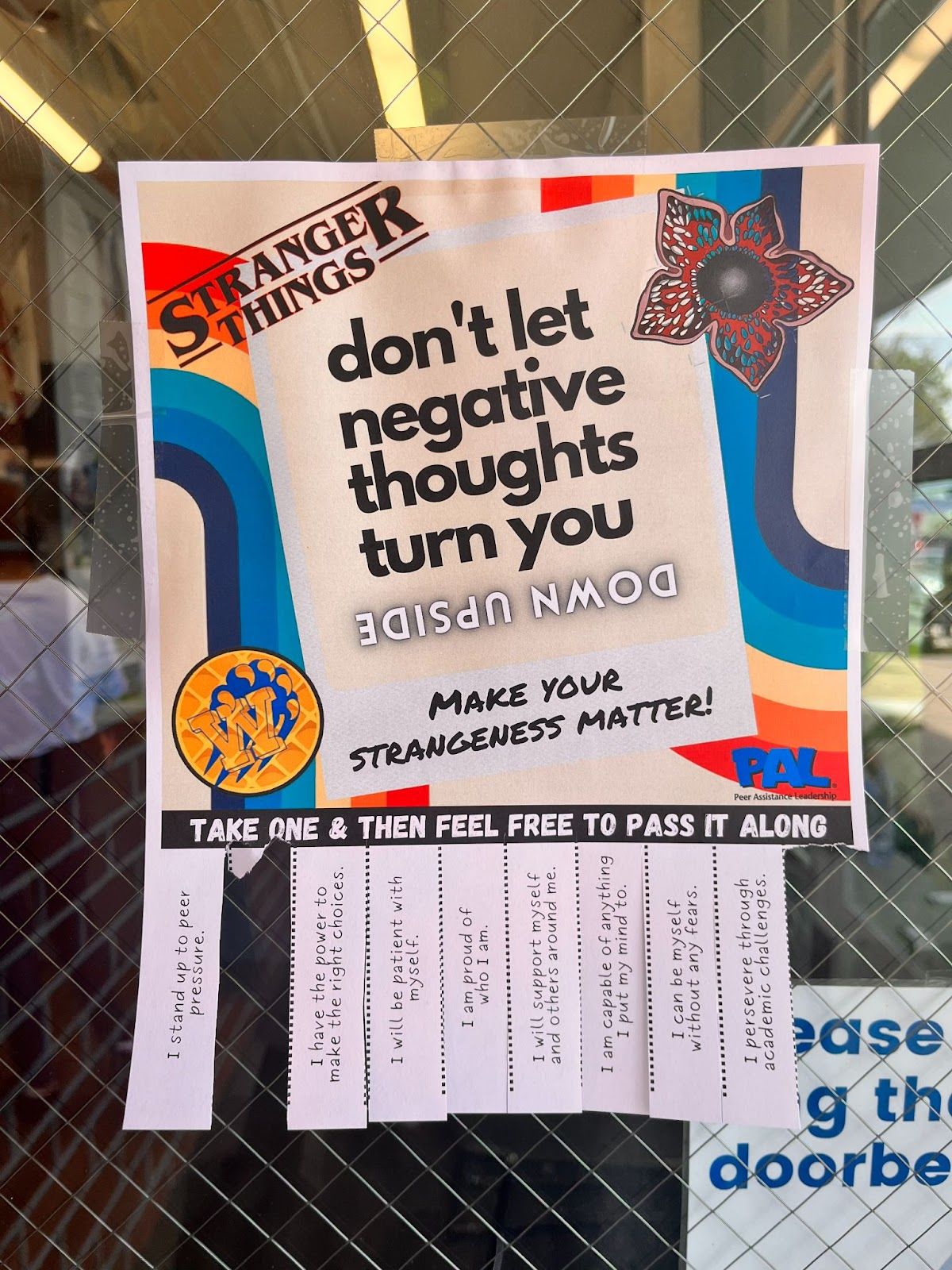 After a morning filled with activities, the day concluded with an all-school assembly led by students from the ASB of Westminster High School. Warner students packed into the gymnasium to see  performances by the high school's cheerleaders, marching band, Español Club and others.
For Talbot, a highlight is seeing the kids show leadership during the day, taking over classrooms to instruct fellow students.
Donna counted that among her biggest takeaways from Kid Conference. "As a P.A.L. member who's hosting these activities, I've learned how to manage my time well, how to speak with kids to encourage teamwork, and promote just overall positivity in a classroom environment," she said.
For one 7th grader, it was about learning to collaborate. "I learned how to socialize with people that I normally don't talk to," Jaren Le-Chanthavong shared in a video from the district.
Talbot said building up the school community is one of the biggest goals of Kid Conference. "I think the most important thing is that we become one group … because we are all Wildcats," she said. "Every student is part of a whole," she added.
Dr. Lopour sees multiple gains from Kid Conference, a tradition he said leaves a palpable, uplifting feeling that lingers on campus for weeks afterwards.
"I think as a school, what we find is that after this conference, there's a tangible benefit, and that students actually are treating each other nicer, they're kinder to one another," he said in a video interview provided by the Westminster School District.
"It starts setting us up for the upcoming academic rigor that happens at the end of the year with state testing and everything like that," he said.