🪴Inside O.C.'s only national Green Ribbon School; 🎓The Class of 2023's top scholars; 🏳️‍🌈A first for Pride Month in California
🐝 O.C.'s top speller competes in the Scripps National Spelling Bee
🐝 O.C.'s top speller competes in the Scripps National Spelling Bee
Helping you better understand, navigate, and participate in the TK-12 public school experience in Orange County.


💡 SUBSCRIBE TO THIS NEWSLETTER HERE.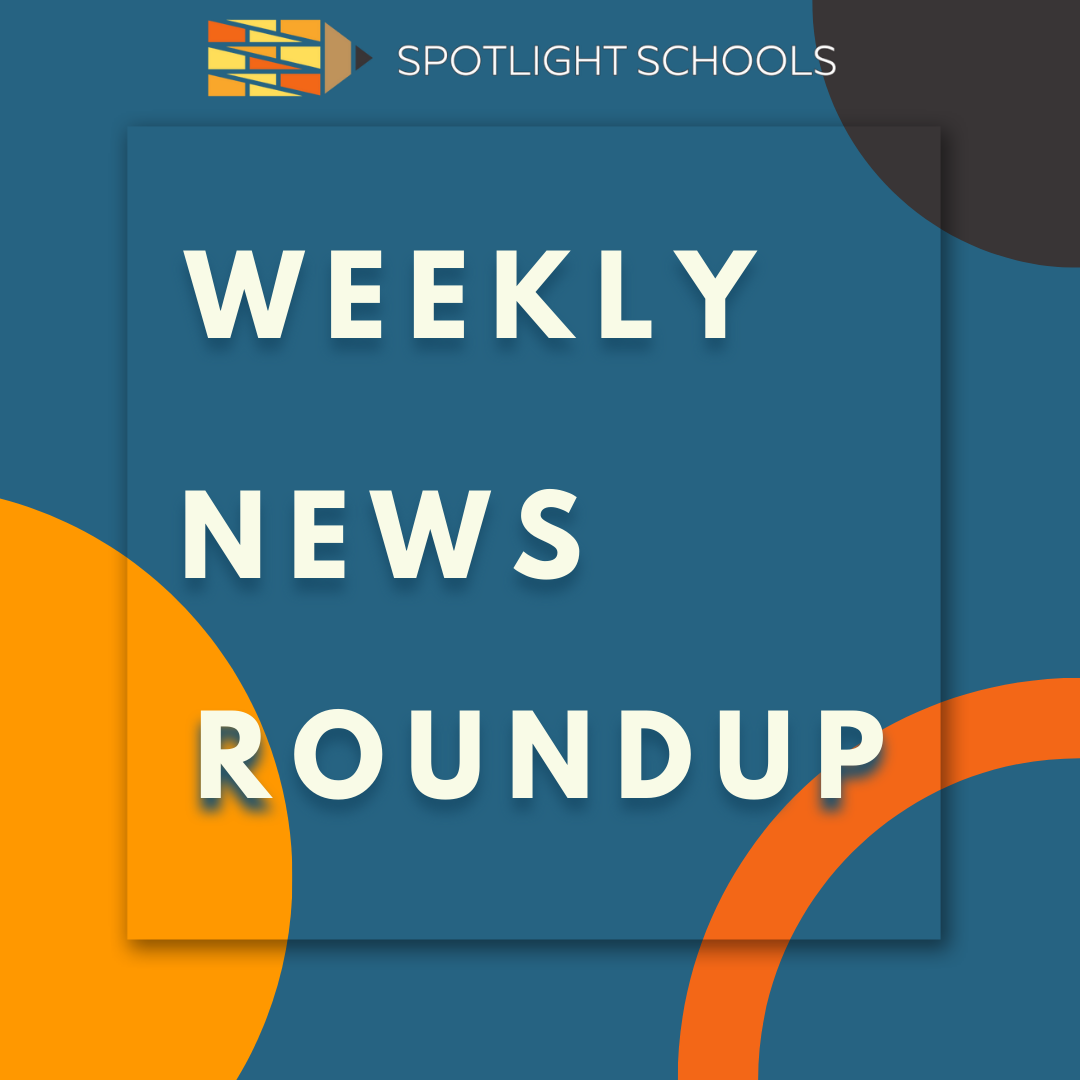 It's been quite a busy few weeks as the 2022-23 school year comes to a close. Thank you for your patience!
Spotlight Schools will strive to publish the email newsletter every other week during the summer. It will still be packed with hyperlocal education news from across Orange County.
Remember to follow us on Instagram and Twitter. And visit SpotlightSchools.com to view all of our stories or to support our coverage with a tax-deductible donation.
Yours in knowledge,
Jeannette Andruss, Co-founder and Chief Editorial Officer
SPOTLIGHT SCHOOLS SPONSOR

EDUCATION NEWS ROUNDUP
Inside Santiago STEAM Magnet: O.C.'s only national Green Ribbon School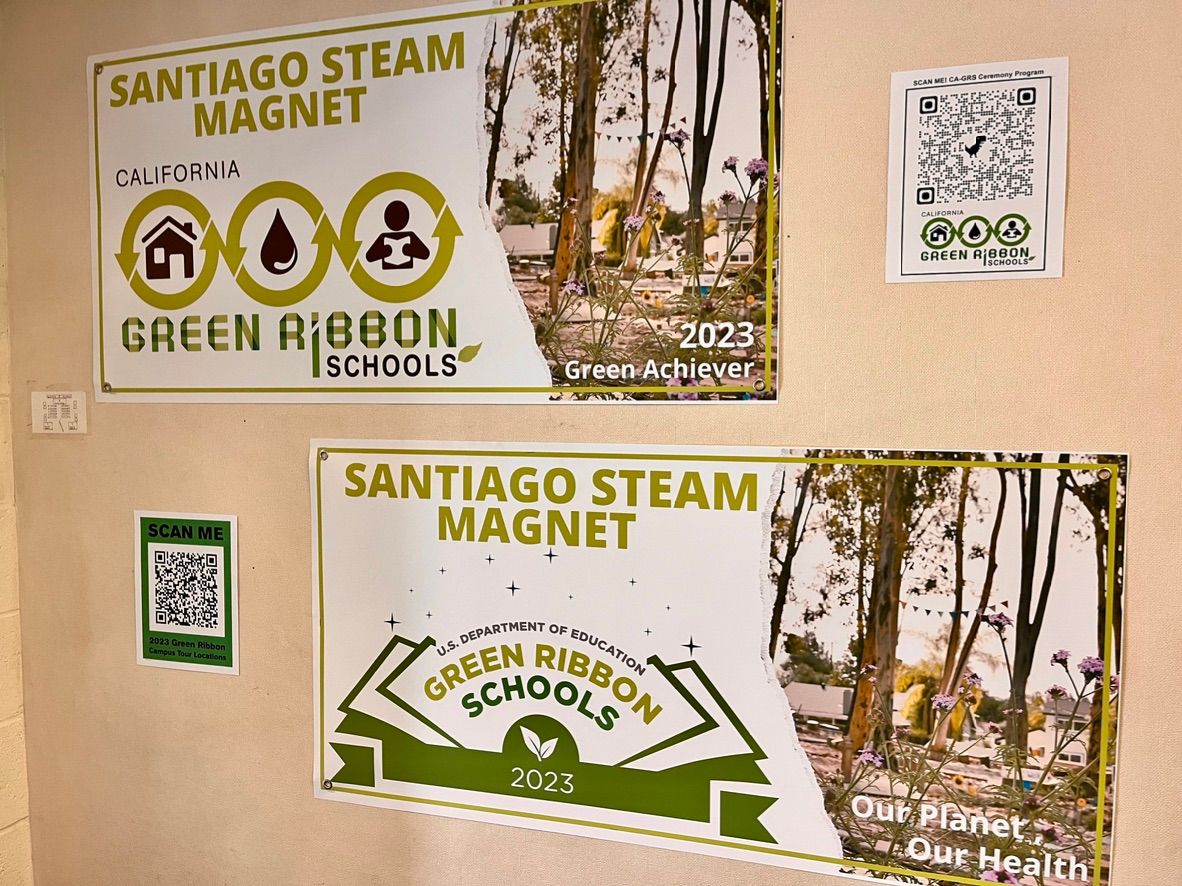 Banners displayed at Santiago STEAM Magnet Elementary School in Lake Forest show the awards the campus earned this year for its environmental programs. Photo by Jeannette Andruss.
Santiago STEAM Magnet Elementary School in Lake Forest has undergone a metamorphosis.
"When we first came to this school, everything was just empty dirt," Santiago parent volunteer Stacie Aguesse said in a recent interview, describing what the school's outdoor areas used to look like.
Today, more than four years after Aguesse's children started attending Santiago, the TK-6th grade campus in the Saddleback Valley Unified School District offers its 500 students valuable opportunities to care for and shape their environment.
Teeming with trees, Santiago's more than 9.5 acres now include multiple gardens, numerous outdoor learning spaces, water recycling and rain collection systems, three types of composting stations, and a pollinator patio all integrated into environmentally conscious curriculum.
The ecological transformation earned Santiago national and statewide recognition this year.
It's one of just five honorees from California to be named a 2023 U.S. Department of Education Green Ribbon School award winner.
That's in addition to being selected as a "Green Achiever" Green Ribbon School honoree by the California Department of Education, the highest honor bestowed by the state.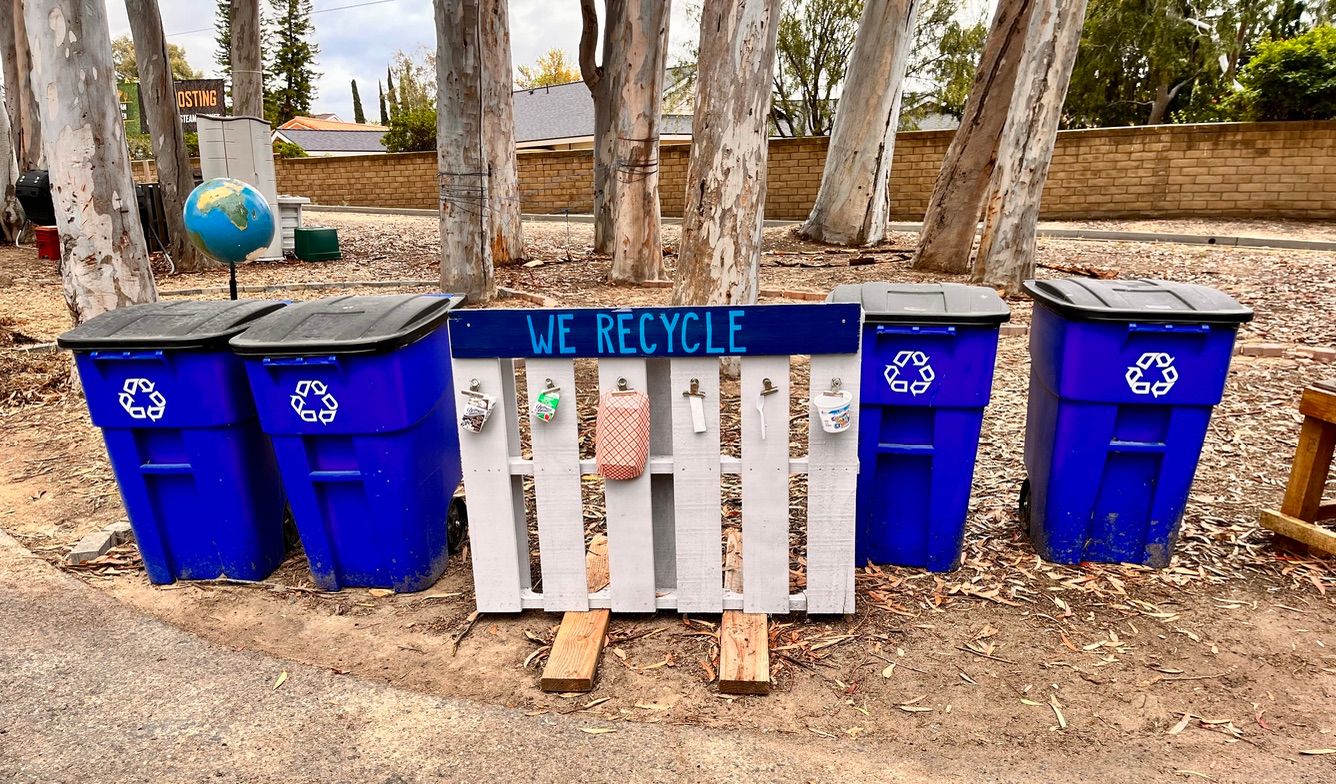 A recycling station at Santiago STEAM Magnet school. Photo by Jeannette Andruss.
Principal Howard Johnston said it's the first time Santiago applied for the Green Ribbon awards. "Achieving the state and federal top honors was quite a surprise," he wrote in an email.
District leaders praised Johnston for leading the effort to transform his campus into an example of "best ecological practices," as the U.S. Department of Education Green Ribbon Schools Highlights report described the school.
"SVUSD magnet schools are encouraged to innovate and, God love you, Mr. Johnston, what you did was amazing. You really brought this from nothing," SVUSD Board of Education President Barbara Schulman said, later remarking about the parent involvement at the school, "I watched a mother digging a ditch the other day."
As one of the most active volunteers at Santiago, Aguesse isn't afraid to get her hands dirty. Johnston described Aguesse as "the heart and soul of our vision and our mission."
She estimated it has taken around 2,100 volunteer hours to transform the outdoor spaces at Santiago with parents, students, teachers, staff, and Principal Johnston all pitching in.
She said most of the materials used to create the school's new landscape have been donated and upcycled. "We were picking up [donated] rocks out of people's backyards," Aguesse said.
Scraps of artificial turf were stitched together to create the faux lawn at the Library Lounge, an outdoor reading space. Concrete blocks diverted from the dump line campus walkways and form the foundation for an outdoor stage. Discarded tree stumps are reimagined as seating for an outdoor classroom.
Aguesse thinks they prevented about 70 tons of materials from going to a landfill.
"It's powerful to see the transformation not just in the grounds, but also in the environment," Aguesse said.
Read all about Santiago's transformation and see more pictures at SpotlightSchools.com.
Hundreds join graduation parade
Seniors in the class of 2023 from Los Alamitos High School take part in the fourth annual Graduation Celebration Parade in Rossmoor on June 3, 2023. Photo by David N. Young.
The unincorporated community of Rossmoor was roaring on June 3 as graduates from the class of 2023 took part in the area's fourth annual Graduation Celebration Parade.
More than 700 students participated in the parade, riding in vehicles decorated with balloons and signs celebrating the seniors. Hundreds of people packed the sidewalks along the parade route to cheer on the students.
Most of the seniors in the parade are graduating from nearby Los Alamitos High School.
"I'm just wrapping up my second year here and it never ceases to amaze me how the surrounding communities support us. There is no way we can do what we do without it," LAHS Principal Christiana Kraus said at the event.
See the growing photo gallery from Saturday's event on the Rossmoor Homeowner's Association's website here.
David N. Young contributed to this story.
🎓 O.C.'s Top Scholars of 2023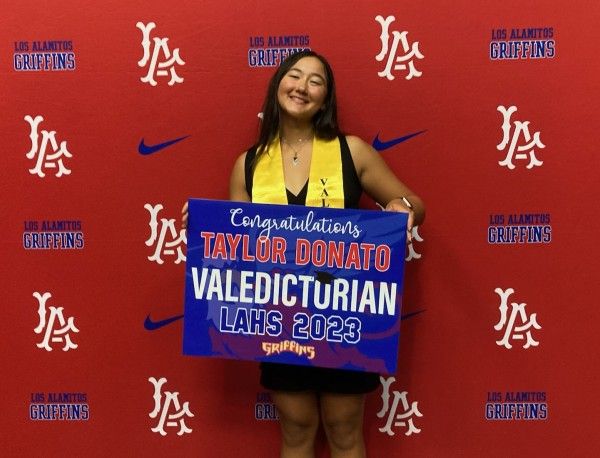 Photo courtesy of the Orange County Register
The Orange County Register asked the top scholars of the class of 2023 to share a little bit about themselves as they mark the end of their K-12 educational journey. Take a look at the valedictorians and and other high achievers from some of Orange County's high schools.
Read more from The O.C. Register.
California Department of Education raises Pride Flag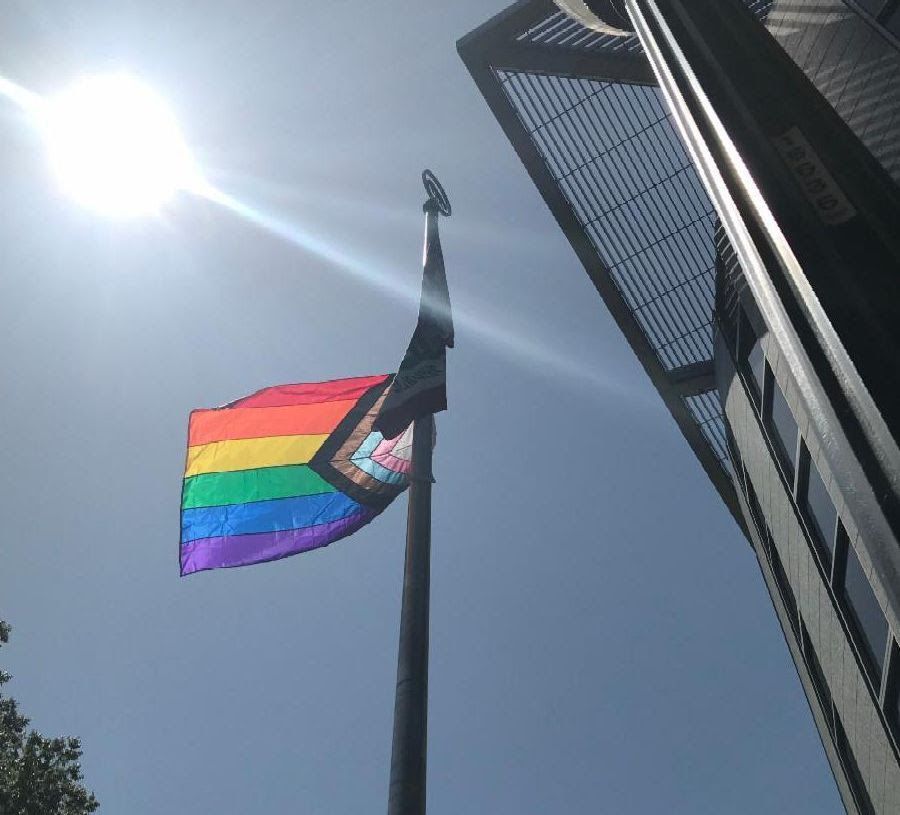 For the first time ever, the Progress Pride Flag is flying at the California Department of Education headquarters in Sacramento in recognition of LGBTQ+ Pride Month. Photo courtesy of the CDE.
The California Department of Education headquarters in Sacramento is flying the Progress Pride Flag for the first time ever.
The flag was hoisted up on June 1 during a ceremony broadcast via Facebook Live. It will remain there until June 30 in recognition of Lesbian, Gay, Bisexual, Transgender, Queer (LQBTQ+) Pride Month.
"At a time when there are leaders—nationally and right here in California—set on rolling back personal rights and banning texts that address issues of racism or sexual identity, the California Department of Education and I want to make it clear that we stand with our LGBTQ+ students and educators, and we applaud the many board members who have continued to uphold inclusivity," State Superintendent of Public Instruction Tony Thurmond stated in a CDE press release.
In its latest weekly email newsletter, the CDE encouraged others to recognize June as Pride Month.
Garden Grove Unified School District took to social media to do just that, stating in a post: "Pride Month is an opportunity for us to support our LGBTQ+ community and to reinforce our commitment to treating all individuals with kindness and empathy."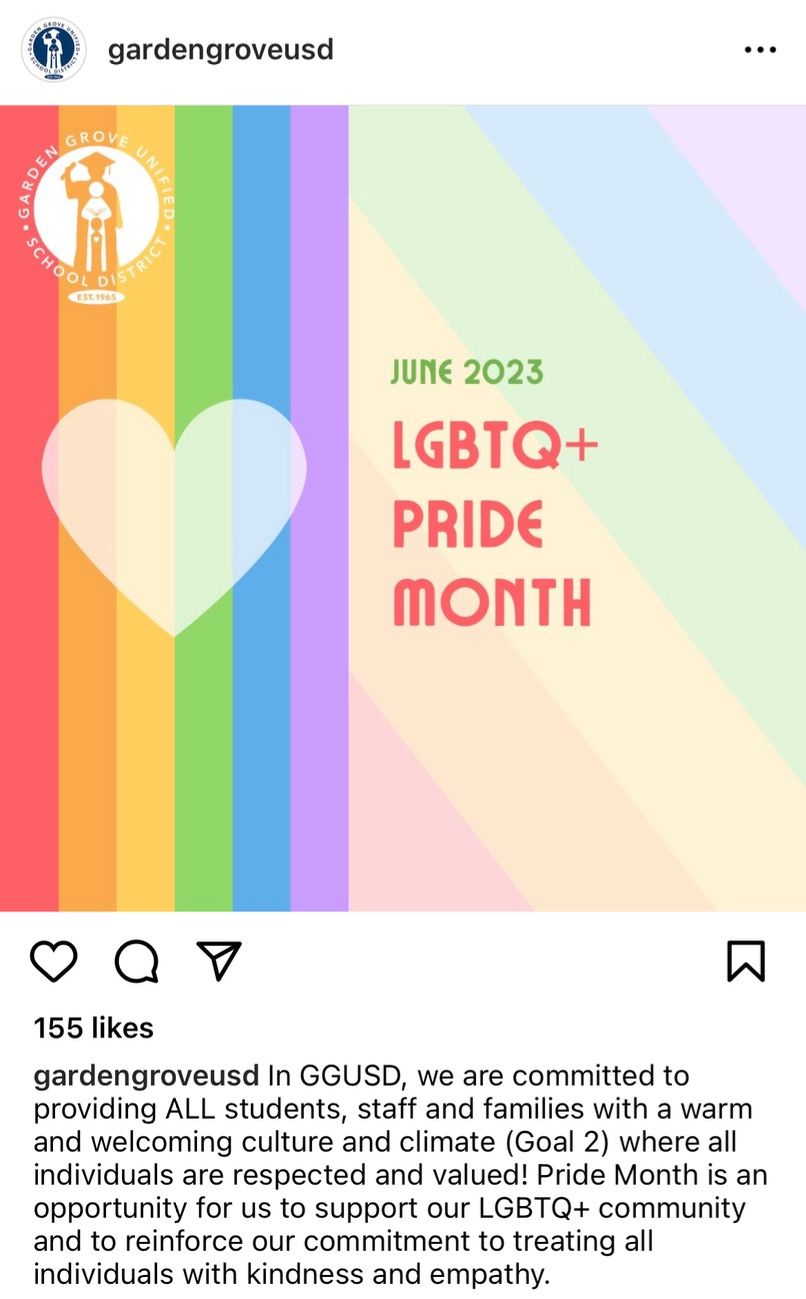 One effort to mark Pride Month sparked dueling protests at a Los Angeles Unified School District elementary school campus last week.
The June 2 demonstration over a planned Pride Month assembly at Saticoy Elementary School turned violent at one point when people started throwing punches, as KTLA reported. (See video from the L.A. Times here).
Parents opposed to recognizing Pride Month encouraged families to keep students home from school saying the assembly was "an inappropriate topic for our kids."
One parent told ABC7 that he believes children should not be taught about "any kind of sexual preferences."
Another parent told the TV station, "It's how the world is today and if you shield them from it, then it's just going to make a bigger impact later."
The assembly featured the reading of the Big Book of Families, which includes families with two parents of the same gender.
------------------------------------------------------------------
SPOTLIGHT SCHOOLS WANTS TO HEAR FROM YOU
Is your campus recognizing Pride Month? How do you feel about it? Respond to this email to share your perspective.
Superintendent Search Update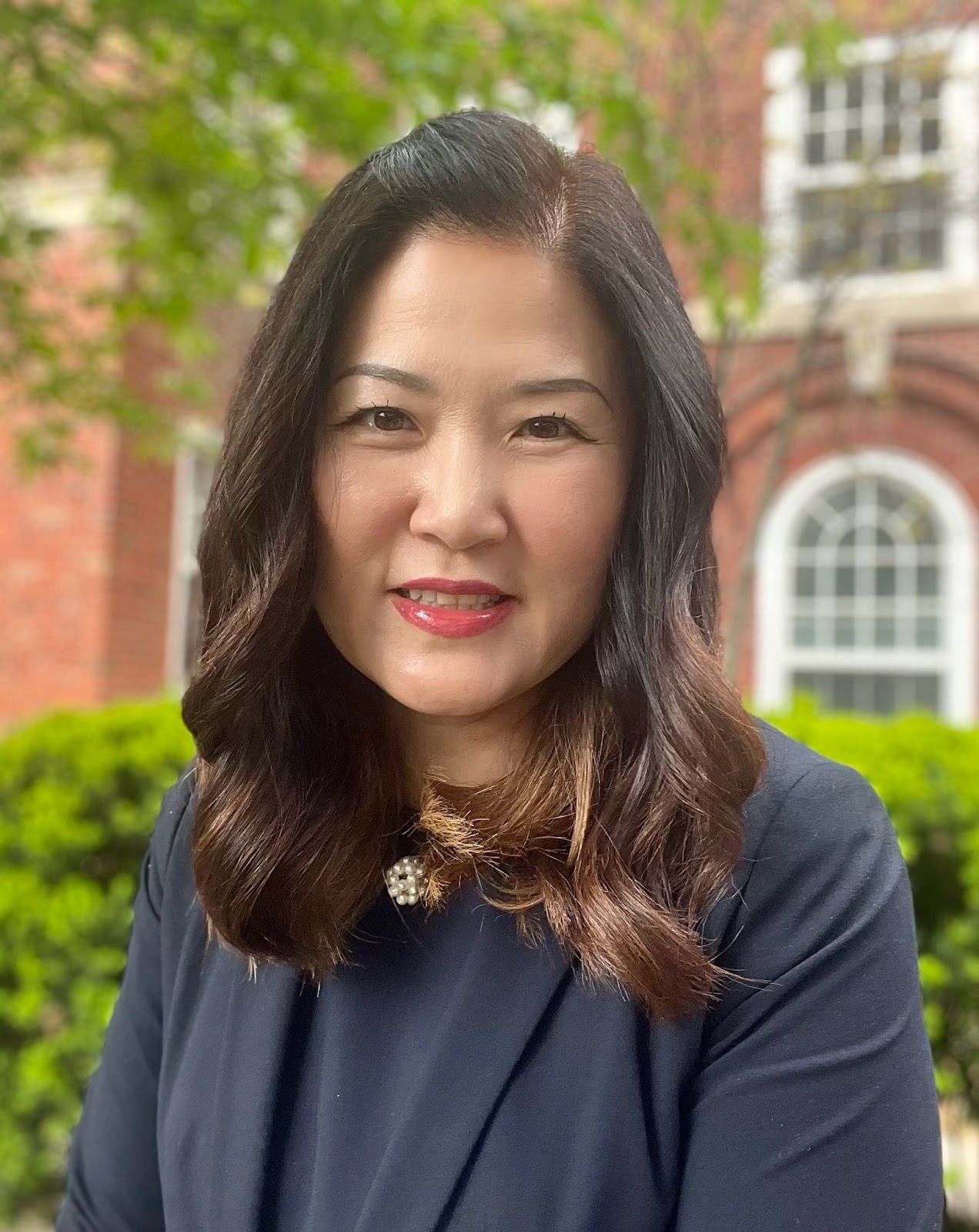 Buena Park School District announced plans to hire Julienne Lee, Ed.D., as its next superintendent. Photo courtesy of BPSD.
Buena Park School District announced plans to hire Julienne Lee, Ed.D., as its next superintendent.
The BPSD Board of Education must approve the appointment of Dr. Lee at its June 12 meeting to make it official. Once approved, she is expected to start in July.
Dr. Lee is currently associate superintendent of educational services at Fullerton School District, where she has worked in various roles for more than 18 years. Read more on Dr. Lee here.
Capistrano Unified School District has identified Christopher Brown as its "preferred candidate" to be its next superintendent, reports The Orange County Register. On May 30, CUSD board members visited the Long Beach Unified School District where Brown currently works as an assistant superintendent.
Orange Unified School District is still without a permanent superintendent following the firing of Gunn Marie Hansen, Ph.D., in January. Dr. Hansen was hired as superintendent of Westminster School District in March.
In April, the Placentia-Yorba Linda Unified School District hired Alex Cherniss, Ed.D., as its superintendent. Last week, it announced plans to hire Issaic Gates, Ed.D., as it next assistant superintendent of Human Resources.
Meanwhile, in the Los Alamitos Unified School District, Ryan Weiss-Wright, Ed.D., will start on July 1 as assistant superintendent of Human Resources and director of classified personnel. Dr. Weiss-Wright currently serves as the principal at McAuliffe Middle School in Los Alamitos.
Ocean View School District sets Oct. 24 date for task force proposals in face of declining enrollment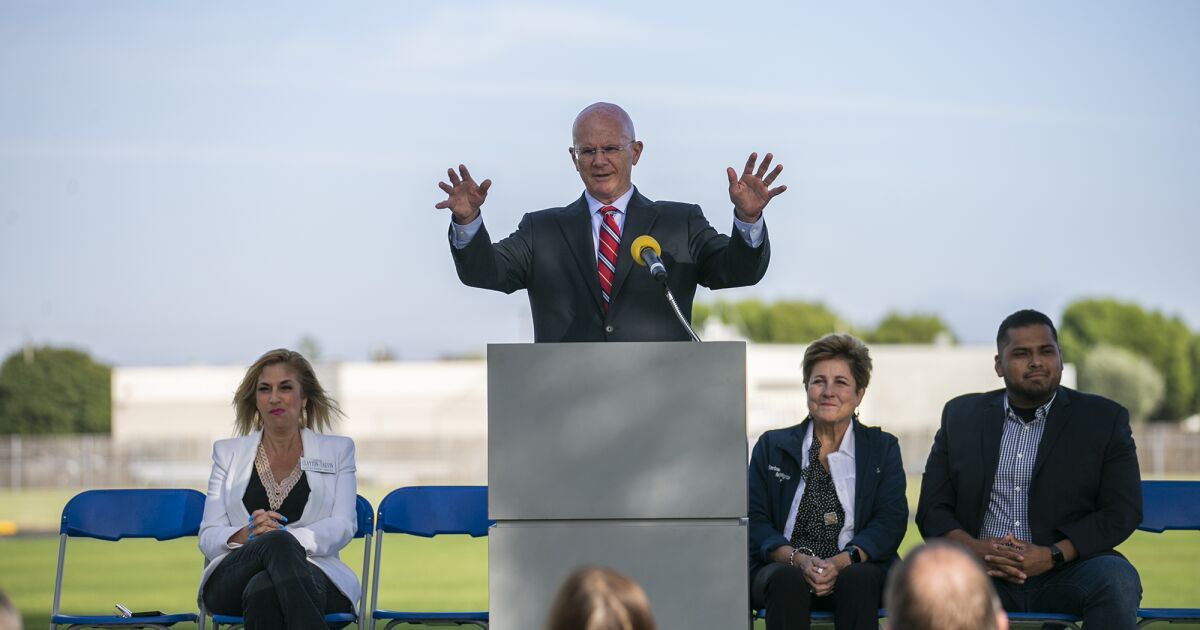 A task force looking at how to respond to declining enrollment in OVSD has met three times. "The goal is to bring some direction to the Board of Trustees by October," reports the L.A. Times.
Total number of homeless children in O.C. may be 30,000
A recent report from the current Orange County Grand Jury says the number of children experiencing homelessness across O.C.'s 28 public school districts could be close to 30,000. Without a stable living situation, these students are more likely to miss school, have lower literacy rates, and lower test scores.
Read the whole story in Voice of OC.
RELATED STORY --> California school districts tap COVID funding to help homeless students // EdSource
O.C. student competes in Scripps National Spelling Bee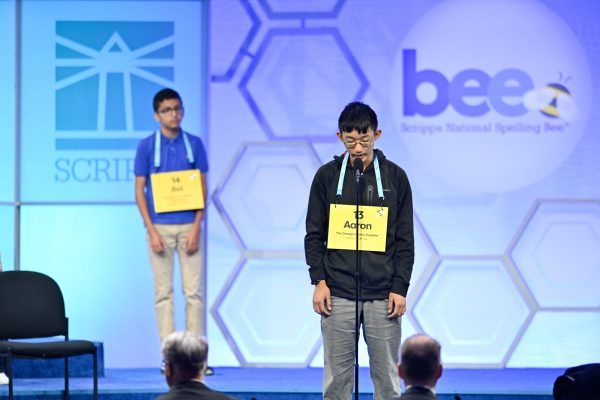 Photo courtesy of OCDE Newsroom.
Eighth-grader Aaron Lim might still be feeling the buzz from being in the national spotlight.
Last month, the 14-year-old student at El Rancho Charter School in Anaheim had the experience of a lifetime when he got to represent Orange County in the 2023 Scripps National Spelling Bee held in Maryland.
Aaron made it all the way to the fourth round of the competition after successfully spelling the words "cephalopod," "seraphic," and "muckraker," according the OCDE Newsroom.
He was eliminated after misspelling the word "ovination," but still managed to finish tied for 74th place.
"The students and staff at El Rancho Charter are so incredibly proud of Aaron's hard work and determination in preparation for this competition," El Rancho Principal Michele Walker told the OCDE Newsroom.
Read more about Aaron on the OCDE Newsroom website.
🐝 In case you're wondering, a 14-year-old from Florida won the Bee by correctly spelling the word "psammophile."
He went from war-torn South Sudan to graduating with honors from an O.C. high school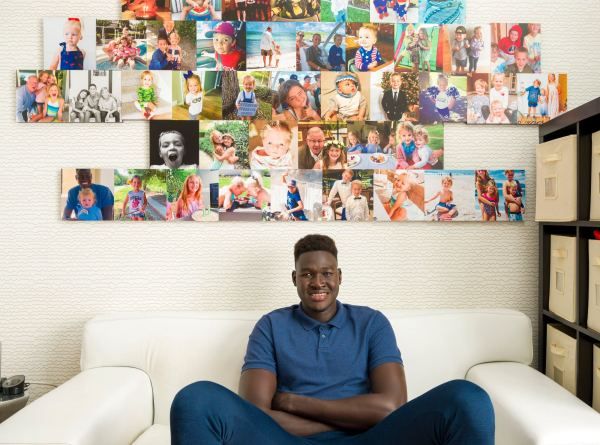 "After an O.C. couple stepped up to be guardians, Santa Margarita Catholic High made room for Dut Lual, who is graduating with honors and headed to Oberlin College in Ohio on a four-year scholarship," reports the The O.C. Register.
THANKS FOR READING!
What did you like in this week's newsletter?
Respond to this email and share your thoughts.
We love ALL feedback. Yes, even criticism. 😀
Copyright © 2023 Spotlight Schools, All rights reserved.
P.O. Box 164, Seal Beach, CA 90740