Hundreds take part in graduation parade and festivities honoring the class of 2023
Seniors from Los Alamitos High School roll through Rossmoor to cheering crowds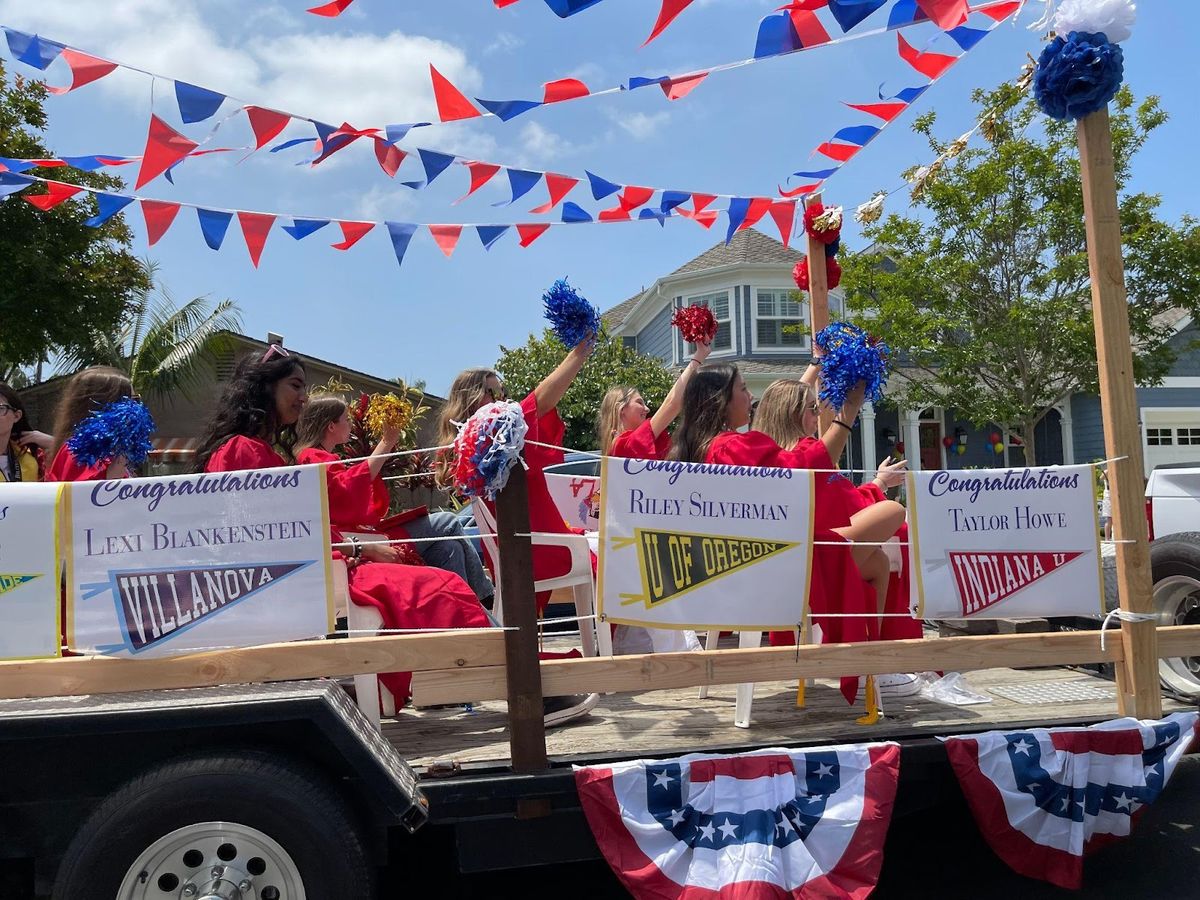 Graduating seniors from the class of 2023 paraded through the tree-lined streets of Rossmoor on June 3, and for the first time, enjoyed a full day of festivities arranged jointly by the Rossmoor Community Services District and the Rossmoor Homeowners Association.
"I like the way it rolled," said organizer Jo Shade, who is a former official of the RHA and who now serves on the RCSD.
She said more than 700 graduating seniors participated in the 200-plus car procession, most of them from Los Alamitos High School, that snaked its way through the streets of Rossmoor to end up at Rush Park for an all-day set of festivities for kids, seniors, and students that ended at 8 p.m.
"It was a huge success," said Shade, noting that she had received much "positive feedback" about the new protocol.
Shade and her Rossmoor team began the event in 2020 after the COVID pandemic shut down most everything and there was no other way to say congratulations to the seniors graduating that year.
"We're already looking forward to next year and what we can do then," said Shade in an interview following the event. "We're always looking for ways to make it better."
Students bunched up in a variety of vehicles that included convertibles, trucks, trailers, wagons, and buses to wave to the crowds that gathered in yards and on corners as the parade rolled about midday on Saturday.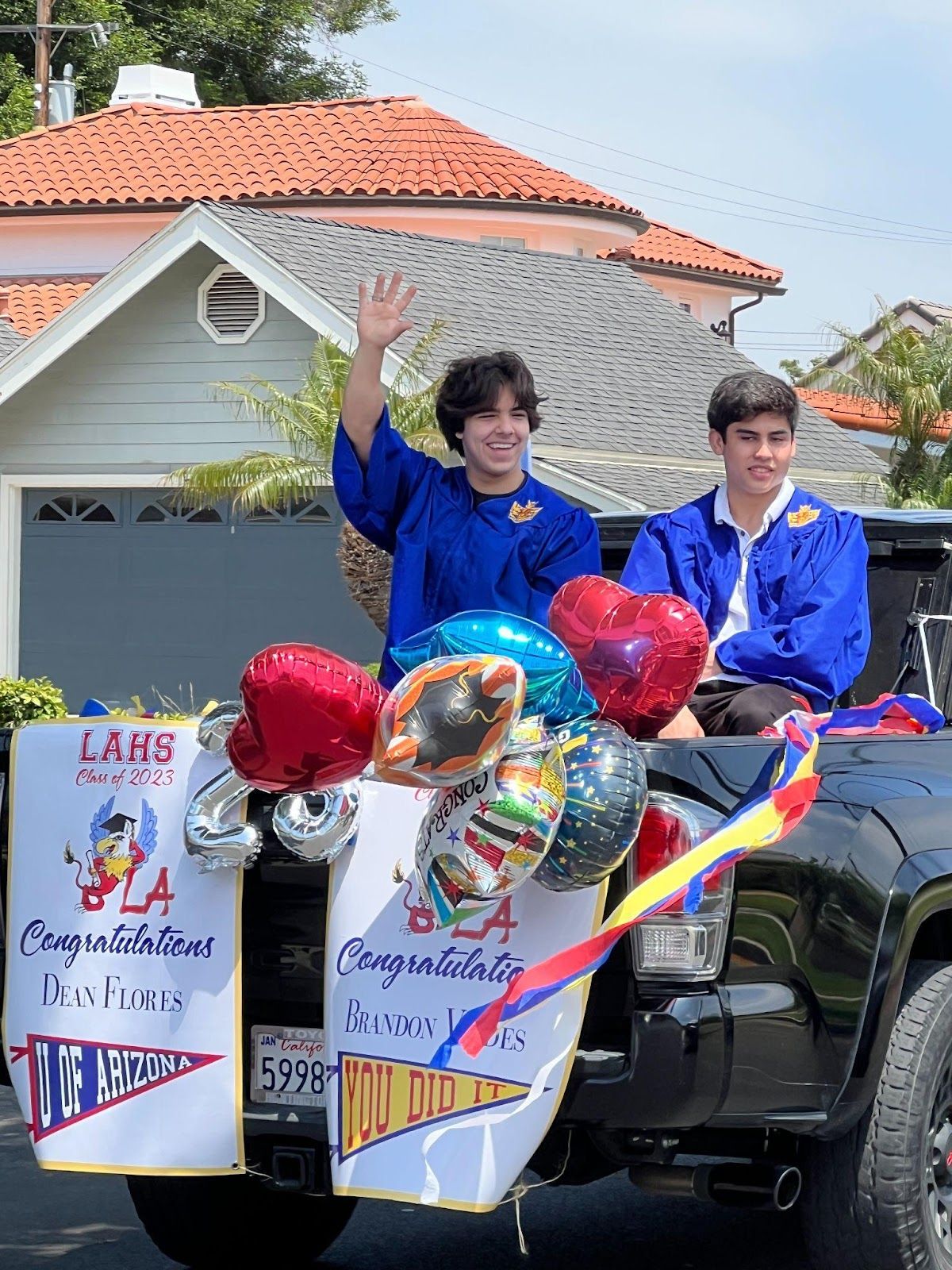 The students proudly donned their graduation gowns, honor tassels and most posted signs on their rides indicating the colleges they would be attending.
After the parade, the graduating seniors gathered in the quadrangle of Rush Park where local and visiting dignitaries spoke to the students and their parents.
"You're living in the greatest country in the whole world," said Congresswoman Michelle Steel. You have to "enjoy your freedom," she told the graduates. "But at the same time, you have responsibilities as well. I know all of you are going to be successful," the Congresswoman said.
"This is a big deal. I want to congratulate all the graduates and the parents too," she said.
State Senator Janet Nguyen thanked both the RCSD and the RHA for working together to put together such an impressive event. "Without them, we would not be here at this point," she said. "We had a great time today," she said.
RCSD Director Michael Maynard welcomed the students and their parents while also thanking the neighbors for coming out to show support. He urged students to simply "show up" for opportunities in the years ahead.
"We're proud of you," he told the students and told his neighbors, "thanks for coming out."
"On behalf of the entire Los Alamitos Unified School District Board of Trustees, let me say congratulations to the entire class of 2023," said Board President Chris Forehan.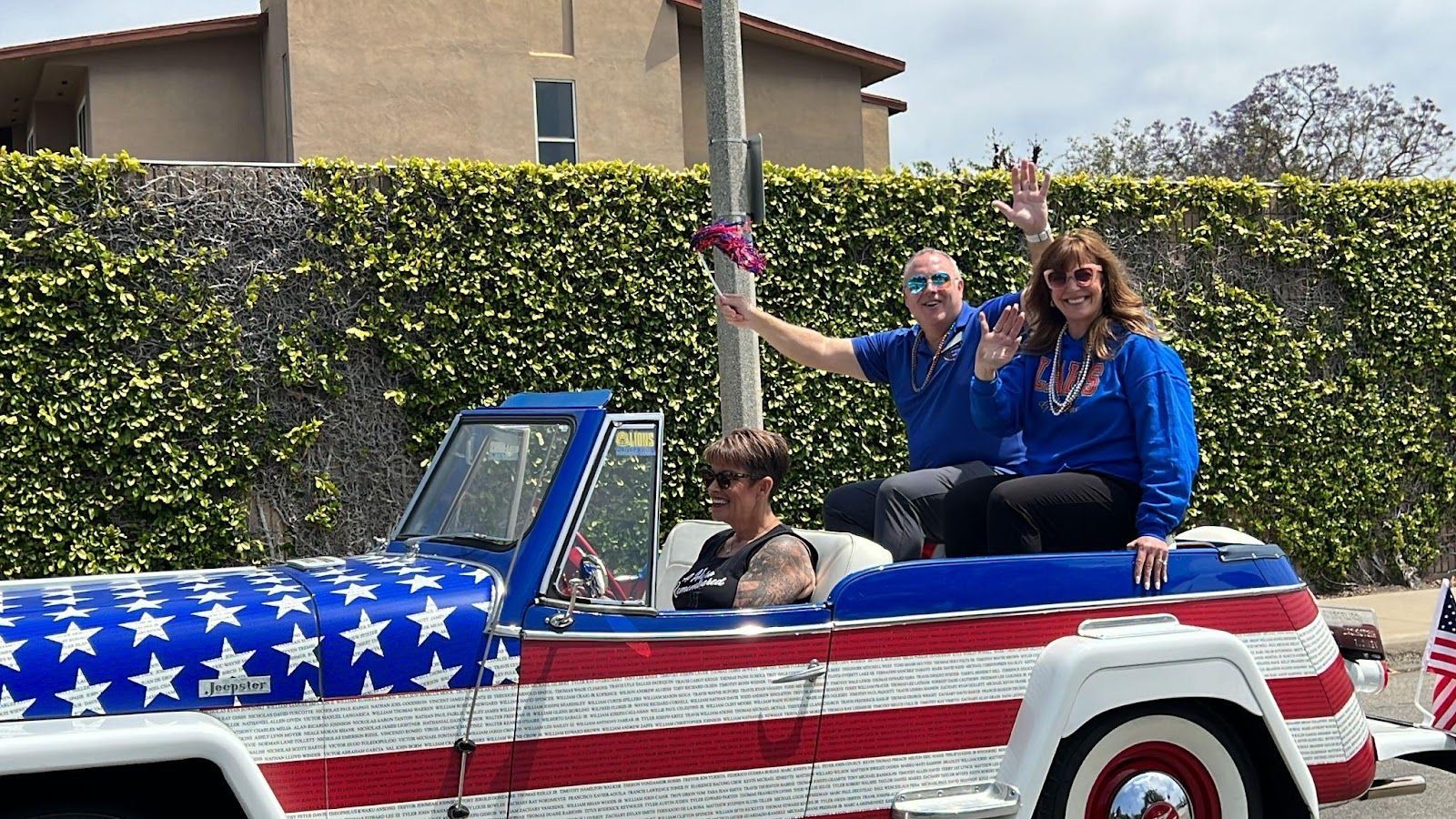 Supt. Andrew Pulver, Ed.D., said "we are so fortunate to live in a community that always wraps its arms around their students. I'm so fortunate to be able to be part of an amazing community."
Los Alamitos High School Principal Christiana Kraus said she too marveled at the tremendous amount of community support consistently demonstrated by the school's neighboring communities.
"I'm just wrapping up my second year here and it never ceases to amaze me how the surrounding communities support us. There is no way we can do what we do without it," said Kraus.
RCSD General Manager Joe Mendoza said the event went off without a hitch and he was very happy to be able to cooperate with the RHA on a community festival. While there has sometimes been tension between the two groups, Mendoza said he is encouraged about the improving relations between the two Rossmoor organizations.
Art Remnet, President of the RHA, said he too was happy about the way it all turned out.
"It's always better when we all work together," he said.