🚸 School crossing guard honored for 28 years of service
Betty Camacho was City of Seal Beach's longest serving school crossing guard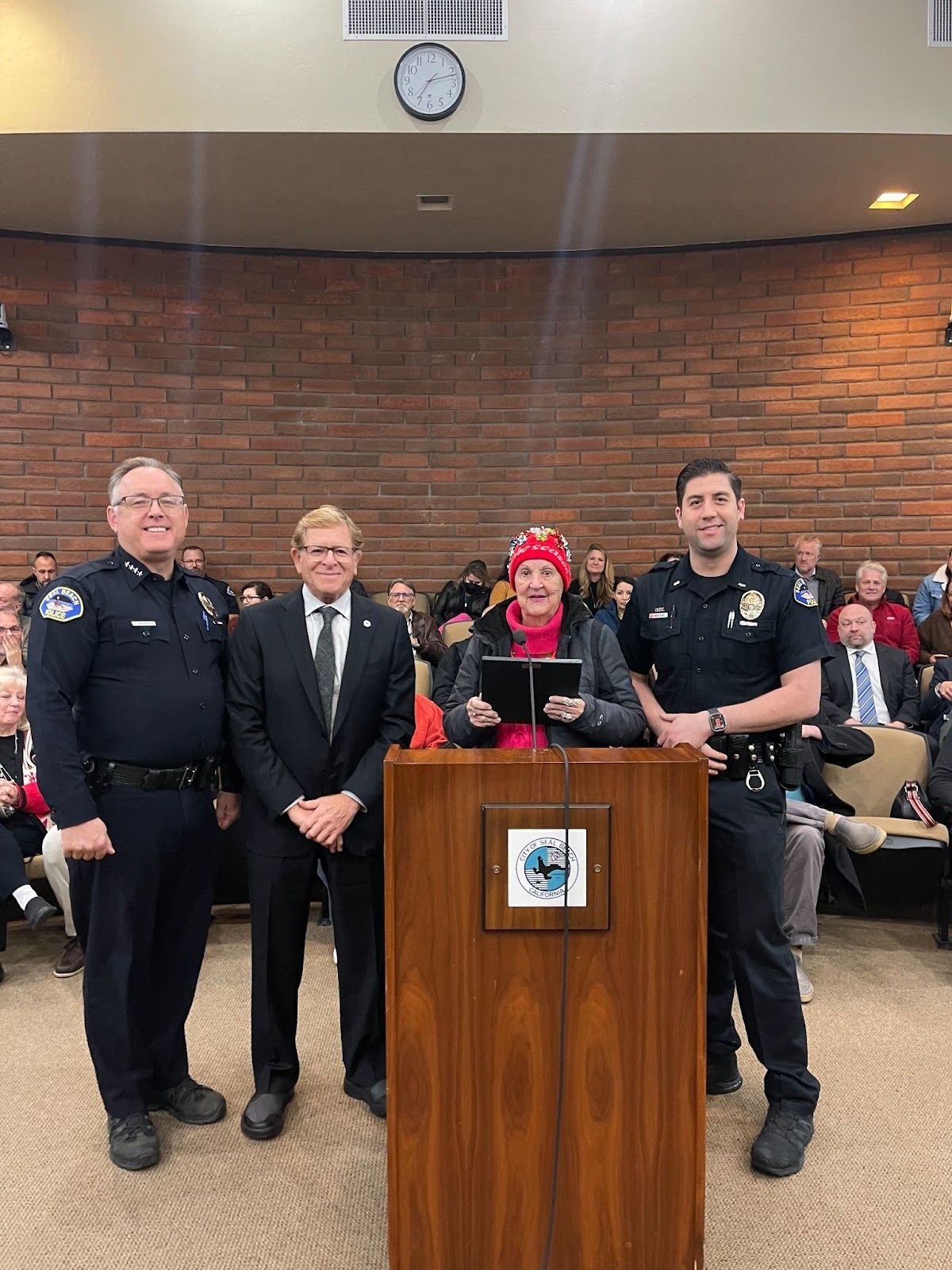 Betty Trudeau Camacho was a heroine on Pacific Coast Highway.
Recently retired in October, Camacho was the longest serving school crossing guard in Seal Beach history. Over her 28 years with the city, she worked at every school crosswalk and spent the last 22 years at 12th Street and PCH.
She helped families attending J.H. McGaugh Elementary School in Seal Beach cross one of the busiest roadways in California. That includes my own family.
Rain or shine, every weekday morning and afternoon during the school year she would be at the corner standing in front of the 7-11 waiting for littles to make their way to and from school on foot, on bikes, scooters and skateboards.
On Dec. 12, the Seal Beach City Council and Seal Beach Police Department took a moment to honor Camacho for her many years of service.
She stopped working this fall after she was forced to move from her Seal Beach apartment to a condo in Huntington Beach. The drive is too far to make it to her old job, she said.
When asked if Camacho looked forward to a much deserved retirement, SBPD Chief Michael Henderson explained during the meeting that she told another officer, "Being a crossing guard is my life. I will miss the families and the children. I don't know if I'll ever get over it."
Seal Beach Mayor Joe Kalmick presented Camacho with a plaque containing a City of Seal Beach tile at the meeting.
Camacho has been nearly hit by vehicles more times than she can count. But she never shied away from stepping into the street with her bright red STOP sign glaring at impatient drivers.
She always ensured the kindergartners through fifth graders, and even some middle and high schoolers heading to the nearby school bus stop, made it safely to their destination.
"I miss all of you so much. I miss all the families and all the people that I met over the 28 years," Camacho said in brief remarks during the council meeting. "I will come to visit Seal Beach as much as I can. I now live in Huntington Beach in a condo, but I still have my heart here in Seal Beach."
During the recognition, McGaugh Principal Wendy Wood spoke and thanked Camacho for taking care of McGaugh students.
"From all of our families at McGaugh Elementary who already miss you dearly, we just want to say thank you. Because crossing guards are more than just a crossing guard. You're part of our family. So thank you so much. We really, really deeply appreciate you," Wood said.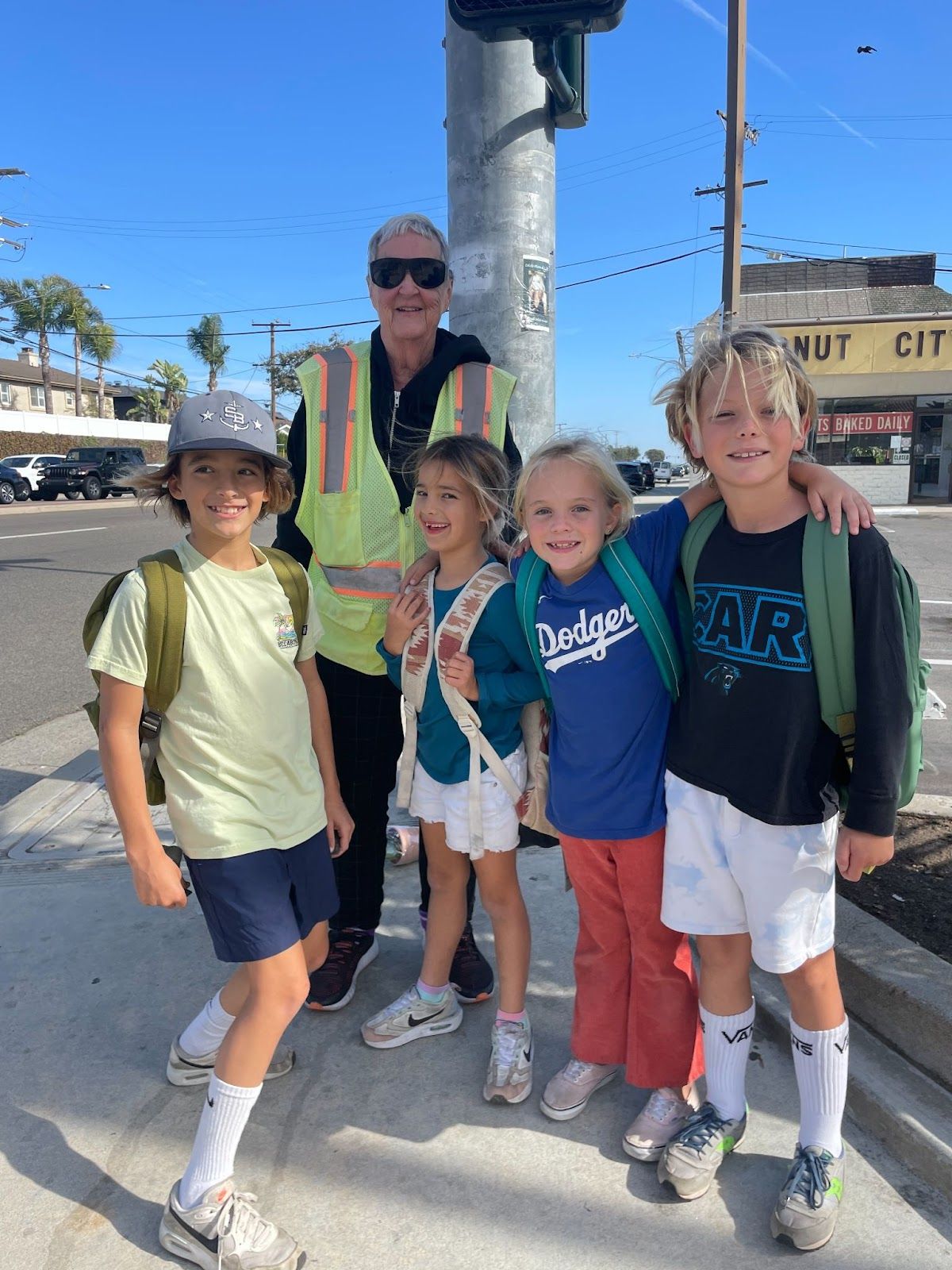 The SBPD is in the process of hiring an additional two school crossing guards with hopes of finding a permanent replacement for Camacho at 12th and PCH. But for many local families, there will never be another Miss Betty.