🍎Free summer meals for students; See the 'Parents Bill of Rights' that passed in Orange Unified; U.S. Supreme Court bans Affirmative Action in college admissions.
🇺🇸 Independence Day Events in Orange County
🇺🇸 Independence Day Events in Orange County
Helping you better understand, navigate, and participate in the TK-12 public school experience in Orange County.
SUBSCRIBE TO THIS NEWSLETTER HERE.
Spotlight Schools is the only hyperlocal newsroom dedicated to covering education in Orange County.
Please note --> We're making some exciting transitions behind the scenes before the next school year. This summer the newsletter will go on hiatus until August as we launch a new Spotlight Schools website and reimagine our email newsletter.
While we're working on that, please look for our civic-minded coverage on Instagram, Twitter, and on our website, SpotlightSchools.com.
Yours in knowledge,
Jeannette Andruss, Co-founder and Chief Editorial Officer
EDUCATION NEWS ROUNDUP
Free Meals offered to O.C. Students this Summer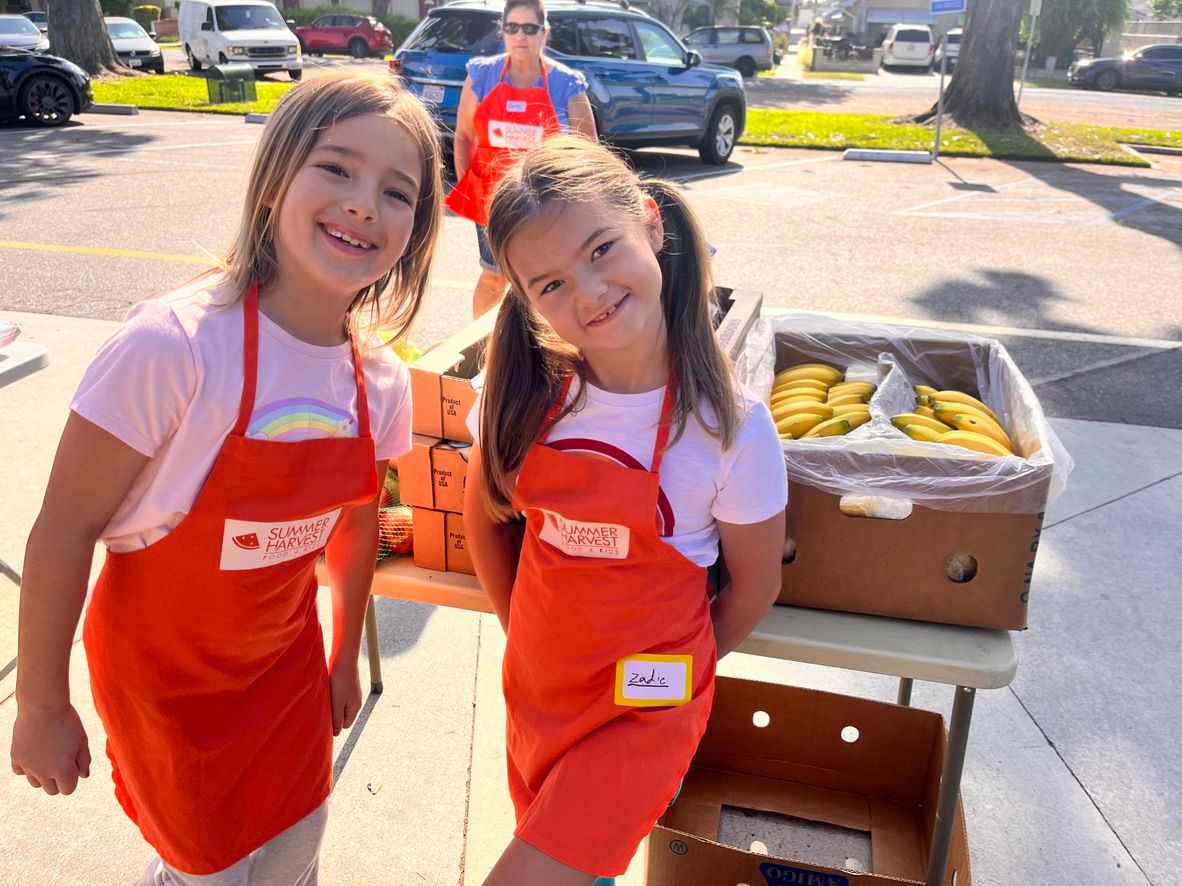 Volunteers with Summer Harvest, including Isla Andruss, left, and Zadie Schacht, right, help distribute food to families in Los Alamitos earlier this month. Photo by Jeannette Andruss. (Yes, Isla is Jeannette's daughter)
Many families rely on school meals during the academic year to keep their children nourished. This summer, education agencies are stepping up to make sure students do not go hungry.
Numerous Orange County public school districts are sponsoring free meals for children this summer.
That includes Santa Ana Unified which is serving up free meals to anyone age 1 to 18 at 56 sites this summer, including at many of its campuses.
"If you're hungry and you want to get a nutritious breakfast and a nutritious lunch at no cost, please come on down," said Josh Goddard, SAUSD Director of Nutrition Services, in an Instagram video.
Goddard said SAUSD served up 30,000 free meals a day last summer and he expects to exceed that number this year. See SAUSD's meal distribution locations and hours here.
The Orange County Public Library system is also hosting free lunches to children 18 and younger at six local branches including Costa Mesa's Donald Dungan Library, El Toro Library in Lake Forest, and Garden Grove's Main Library and Chapman Library. See a full list here.
Summer Harvest, a nonprofit that helps get fresh food to families when schools are closed for summer and winter break, is holding food distribution events all summer long in conjunction with the Cypress Elementary School District, Los Alamitos Unified School District, and the Fountain Valley School District.
Families must register with Summer Harvest to receive food, which you can do here. You can find a list of Summer Harvest's distribution dates and locations here. Volunteers can sign up to help here. (My daughter and I volunteered earlier this month.)
The California Department of Education also offers a phone app to help families locate where to find free meals. You can find out more about the CA Meals for Kids app here. You can also find CDE's list of free food distribution sites in Orange County here.
Some of the programs CDE lists are open to the community while others require enrollment in a district-sponsored program.
Another summer food resource is NoKidHungry.com. The website allows you to enter your address to find free meals in your area. You can also text the word FOOD to 304-304. Please note, data and message rates may apply.
Read more on SpotlightSchools.com.
Orange Unified Board approves 'Parents Bill of Rights'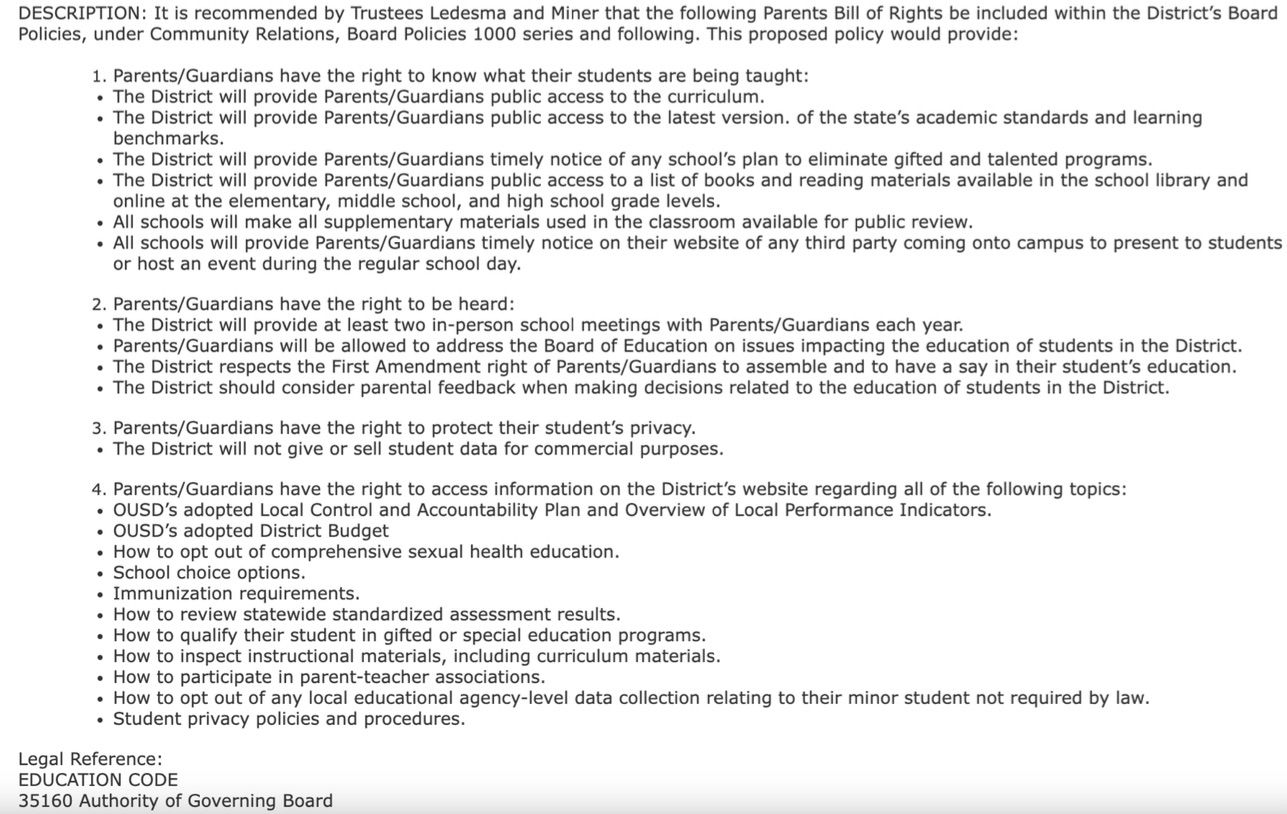 A screenshot of OUSD's 'Parents Bill of Rights' policy as it appeared on the agenda at the June 20 board meeting where it was passed.
During a special meeting held on June 20, the Orange Unified School District Board of Education adopted a "Parents Bill of Rights" policy.
The measure, introduced by board member Madison Miner and board President Rick Ledesma, has four categories outlining more than two dozen rights of parents and guardians, including requiring the district to provide at least two in-person school meetings with parents each year.
It also requires the district to "provide Parents/Guardians public access to a list of books and reading materials available in the school library and online at the elementary, middle school, and high school grade levels."
At the meeting, OUSD board member Kris Erickson called the policy "political theater," arguing parents already have these rights, reports Voice of OC.
After some discussion, and a failed attempt by Erickson to amend the policy, the measure passed by a 7-0 vote.
Miner and Ledesma also sponsored a new policy that passed 7-0 which only allows the American and California flags to fly at district and school flag poles.
Some interpreted the policy as a means to effectively ban the Pride Flag from being hoisted above district schools.
"This is a covert effort to exclude the Pride flag, and to hate on our gay and lesbian and trans students and children," parent Gregory Pleasants was quoted as saying by Voice of OC.
In a video on her Instagram account, Miner explained her support for the flag policy this way: "...I firmly believe that displaying the United States flag and the California flag exclusively on our school flagpoles is a meaningful way to uphold our national and state identities. These flags represent the values, unity, and pride we hold as Americans and Californians."
Signature Gathering Underway in Orange Unified Recall Efforts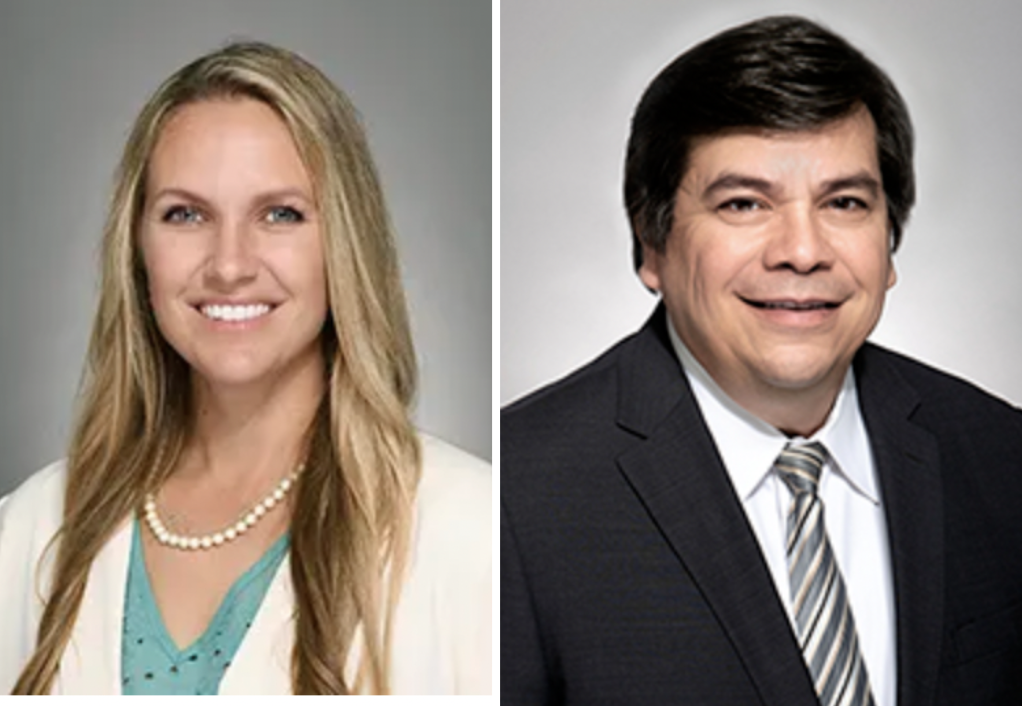 Orange Unified School District Board of Education member Madison Klovstad Miner and President Rick Ledesma are facing recall efforts. Photos courtesy of the OUSD website.
Signature collection is happening now for separate bids to trigger recall elections against Orange Unified School District Board of Education member Madison Klovstad Miner and current Board President Rick Ledesma.
Each recall campaign is required to gather at least 13,046 valid signatures from registered voters living within OUSD boundaries to get a recall on a future ballot.
The deadline to turn in the signatures to the Orange County Registrar of Voters' (ROV) office is mid-November.
Pro-recall organizers told Spotlight Schools they aim to collect 20,000 valid signatures for each recall effort with a goal of getting the recalls on the ballot for California's March 5, 2024 Presidential Primary.
Consolidating the recalls with the primary ballot could cost up to an estimated $376,756, according to the ROV, which oversees local elections. A separate special recall election could cost up to $1,262,494, they said.
In either case, the ROV states OUSD would be billed for the recall elections.
Social media accounts for and against the recall efforts have been fired up, sharing posts and videos in English and Spanish, in an effort to gain support for their side.
An anti-recall video on Instagram warns: "The radical recall is nothing but a special interest power grab to take away parental rights."
The pro-recall group's recent post declares: "Our School Board IS IN CHAOS."
✏️ Stay with Spotlight Schools for more coverage on the recall efforts in OUSD. We're working on a story that includes an interview with OUSD Trustee Miner as well as the perspective of pro-recall organizers.
🚸 Santa Ana City Council votes to Transition to Volunteer School Crossing Guard Program
In May, Voice of OC reported on how a feud over funding threatened to leave students without school crossing guards in Santa Ana.
This month, the Santa Ana City Council made a decision on the issue. Rather than pay $7.7 million to continue the current crossing guard program for the next five years, the council voted to instead pay up to $5.3 million for another contract during that time period while the city works with local schools and Santa Ana Unified to develop a crossing guard program that relies on volunteers, reports The Orange County Register.
"There's a lot of people that are retired, that want to get involved, that want to help in some capacity, in some way, and I think this is going to be a good opportunity for them to do so," Council member Jessie Lopez was quoted as saying in The O.C. Register.
Council member Benjamin Vazquez opposed the volunteer program, saying it was the city's responsibility to provide crossing guards for kids.
"We told the kids we'd get them to school safely and taken back home safely. We're going to grab their little hands and we're going to make sure that we do it," Vazquez was reported as saying.
U.S. Supreme Court rules against Affirmative Action in College admissions
California voters banned considering race in applications to public universities in 1996 but court's ruling could impact private colleges in the state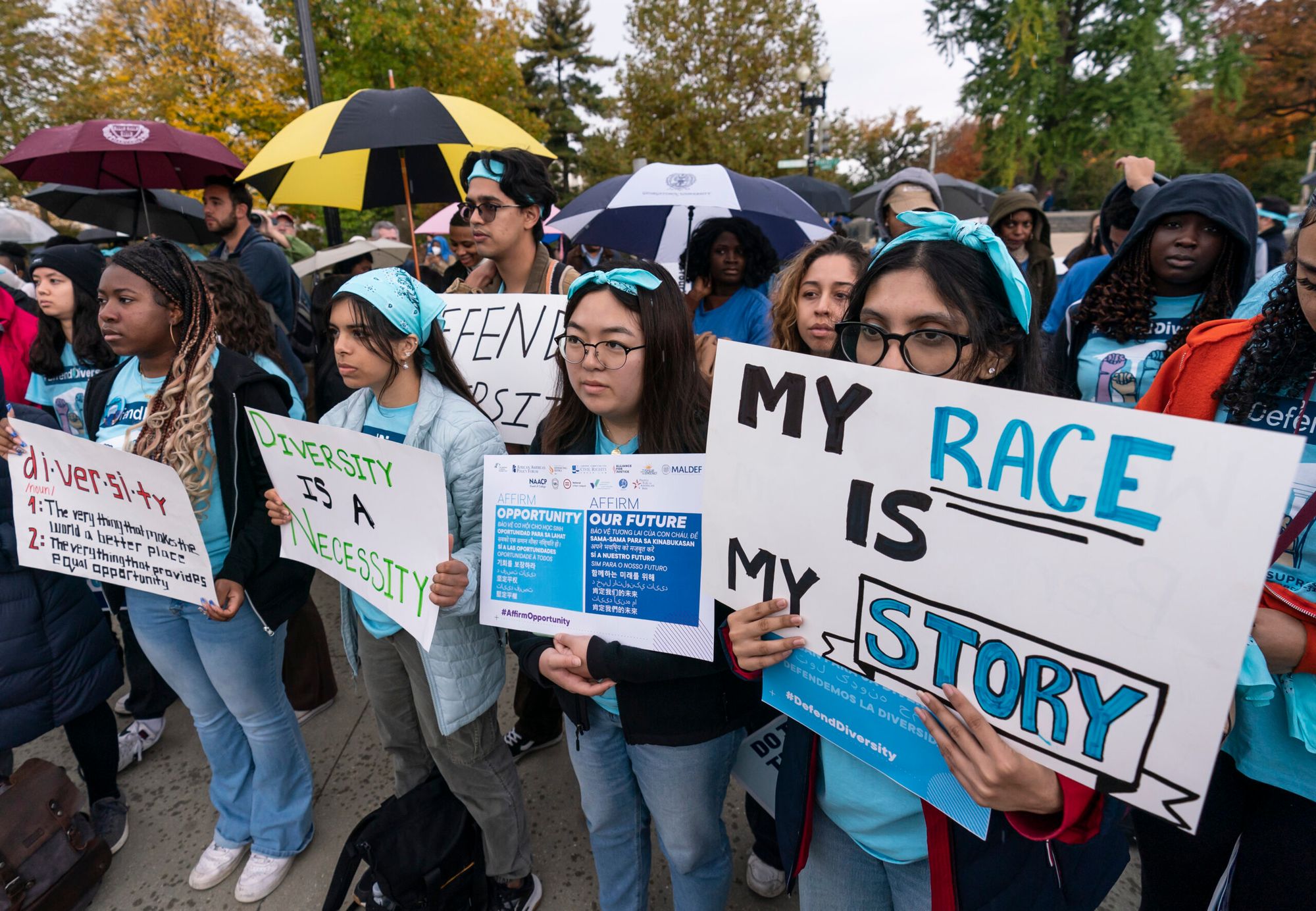 Photo from EdSource
This week, the U.S. Supreme Court decided in a 6-3 ruling that affirmative action and the consideration of race cannot be utilized to decide which students are admitted to college.
The ruling means universities nationwide, and about 80 private universities in California, must find race-neutral ways to achieve campus diversity.
This is nothing new for students applying to the University of California and California State University campuses.
California voters banned affirmative action at public universities in 1996 with the passage of Proposition 209.
The UC and CSU systems have experimented with efforts to create a student body that matches the state's diverse population, as EdSource reported. California has spent $500 million on these efforts, according to Reuters.
Taking all ten UC campuses together, "Black and Latino students increased to 43% of the admitted first-year class of Californians for fall 2022 compared with about 20% before Proposition 209. For the third straight year, Latinos were the largest ethnic group of admitted students at 37%, followed by Asian Americans at 35%, white students at 19% and Black students at 6%," reports The L.A. Times. (Read the UC President's response to the ruling here.)
According to a recent Pew Research Center report, more Americans disapprove than approve of selective colleges considering race or ethnicity in admissions decisions.
The report found viewpoints varied along racial, ethnic, and partisan lines. More Republicans, Whites, and Asian Americans disapprove of affirmative action, while more Democrats, Blacks, and Hispanics are supportive or unsure about the practice.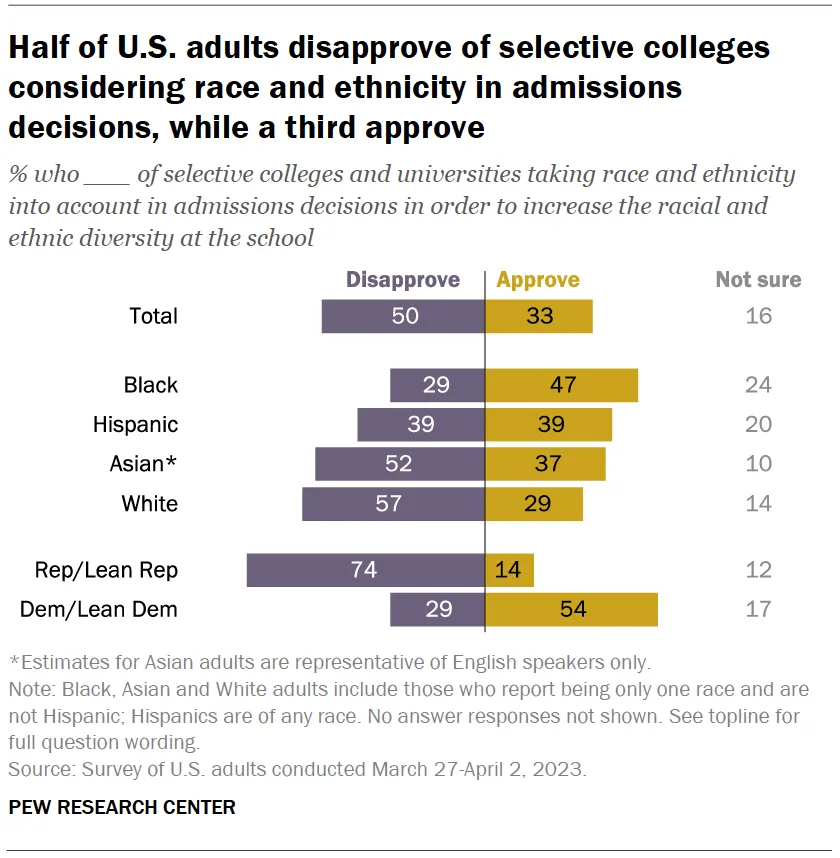 JUST IN: U.S. Supreme Court rejects President Biden's student loan forgiveness program EdSource // L.A. Times
California passes 2023-24 state budget with fewer cuts for K-12 education
Passed this week, California's 2023-24 budget includes the following in regards to K-12 education:
8.22% cost-of-living adjustment for public schools;
$1 million to establish a dyslexia screening task force;
$300 million for schools with the highest enrollment of poor students;
Instead of cutting $1.8 billion from the $3.6 billion arts, music, and instructional grant program, the reduction will be just $200 million;
Rather than reducing $2.5 billion from the $7.5 billion learning recovery block grant, the cut will be $1.6 billion with a goal to restore funding in future budgets.
Read more about California's new budget in EdSource and CalMatters.
Math and reading scores for American 13-year-olds hit lowest levels in decades
"Math and reading scores among America's 13-year-olds fell to their lowest levels in decades, with math scores plunging by the largest margin ever recorded," reports the Associated Press.
Student scores on the National Assessment of Educational Progress given in 2022, dropped by 4 points in reading and sunk by 9 points in math, when compared with tests administered in the 2019-2020 school year.
Former and future Los Alamitos USD student board representatives share experiences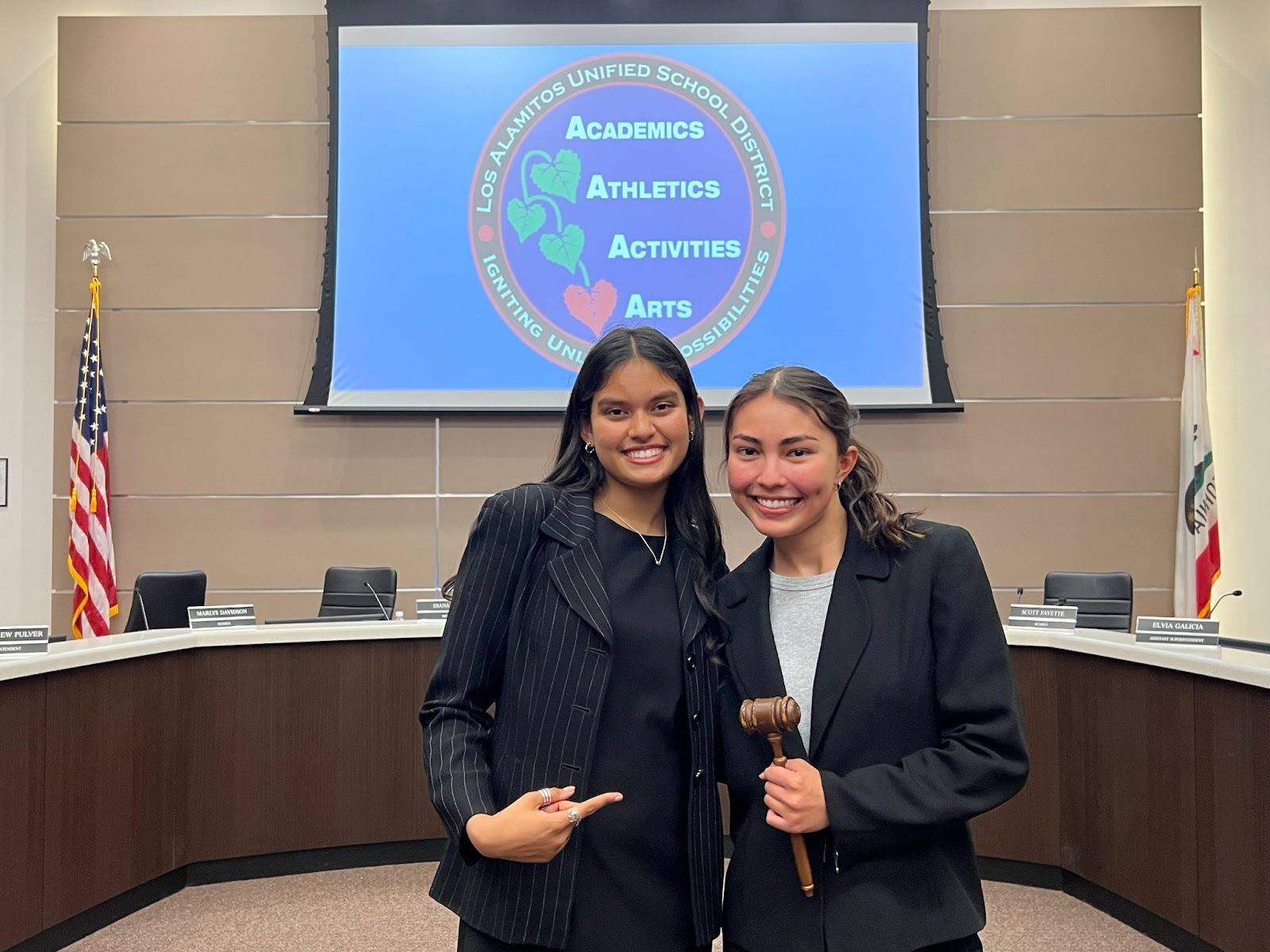 Photo courtesy of the Los Alamitos USD
Alexa Dharmapalan informed Los Alamitos Unified School District Board of Education members and the public about student life as the board representative for the 2022-23 school year.
She's headed to San Diego State University, while rising LAHS senior Joelle Kaiser will be the student board member for 2023-24.
Hear directly from these these stellar students in Bella Kim's article on SpotlightSchools.com.
New leadership for O.C.'s largest public school district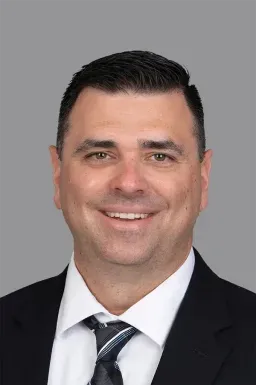 Capistrano Unified School District District has tapped Christopher Brown, Ed.D. as its next Superintendent. Photo courtesy of CUSD.
The Capistrano Unified School District has a new leader.
In a 7-0 vote at a June 14 meeting, the CUSD Board of Education named Christopher Brown, Ed.D., as the district's next superintendent.
Dr. Brown was hired for a four-year contract and will start at CUSD on July 1. He leaves his position as an assistant superintendent with the Long Beach Unified School District to lead CUSD, the largest public school district in Orange County with 47,000 students.
"I am eager to interact with our students and families in the fall, and with the teachers and staff members who support them," Dr. Brown said in a news release.
Read more at SpotlightSchools.com.
RELATED: Newport-Mesa Unified announces four key personnel changes for next school year // The L.A. Times
🇺🇸 Independence Day events in Orange County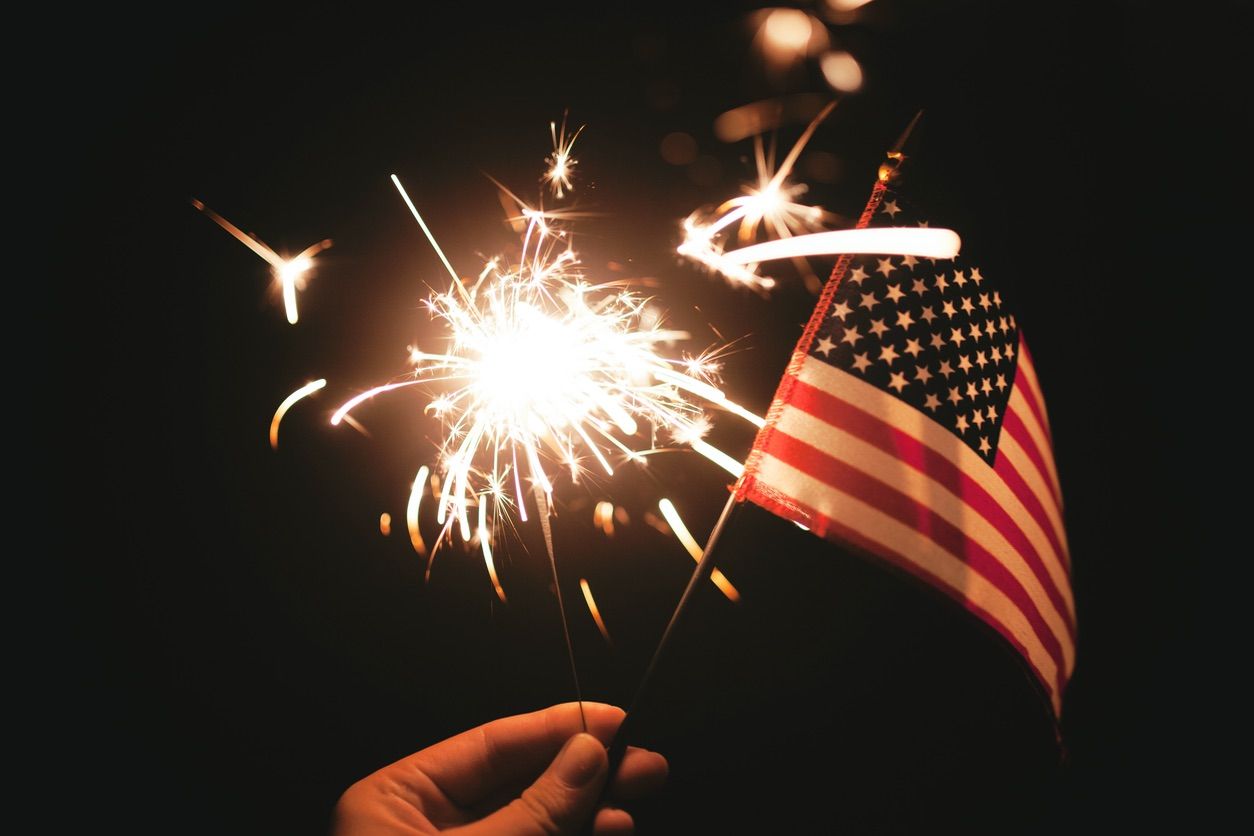 Photo by Stephanie McCabe on Unsplash
Still looking for a way to celebrate America's birthday?
🇺🇸 Check out local family-friendly Fourth of July events courtesy of Kidsguide.
🎇 For a list of what's happening to mark Independence Day in numerous Orange County cities, see The Orange County Register.
🎆 Wishing everyone a safe and happy holiday!
THANKS FOR READING!
What did you like in this week's newsletter?
Respond to this email and share your thoughts.
We love ALL feedback. Yes, even criticism. 😀
Copyright © 2023 Spotlight Schools, All rights reserved.
P.O. Box 164, Seal Beach, CA 90740