FIXED LINK: Charter school seeks to open within Los Alamitos USD; Orange Unified reinstates digital library; 🤔 Student ponders the pros and cons of chewing gum in class.
🧦 Students' sock drive spreads warmth of generosity
🧦 Students' sock drive spreads warmth of generosity

Helping you better understand, navigate and participate in the TK-12 public school experience in Orange County.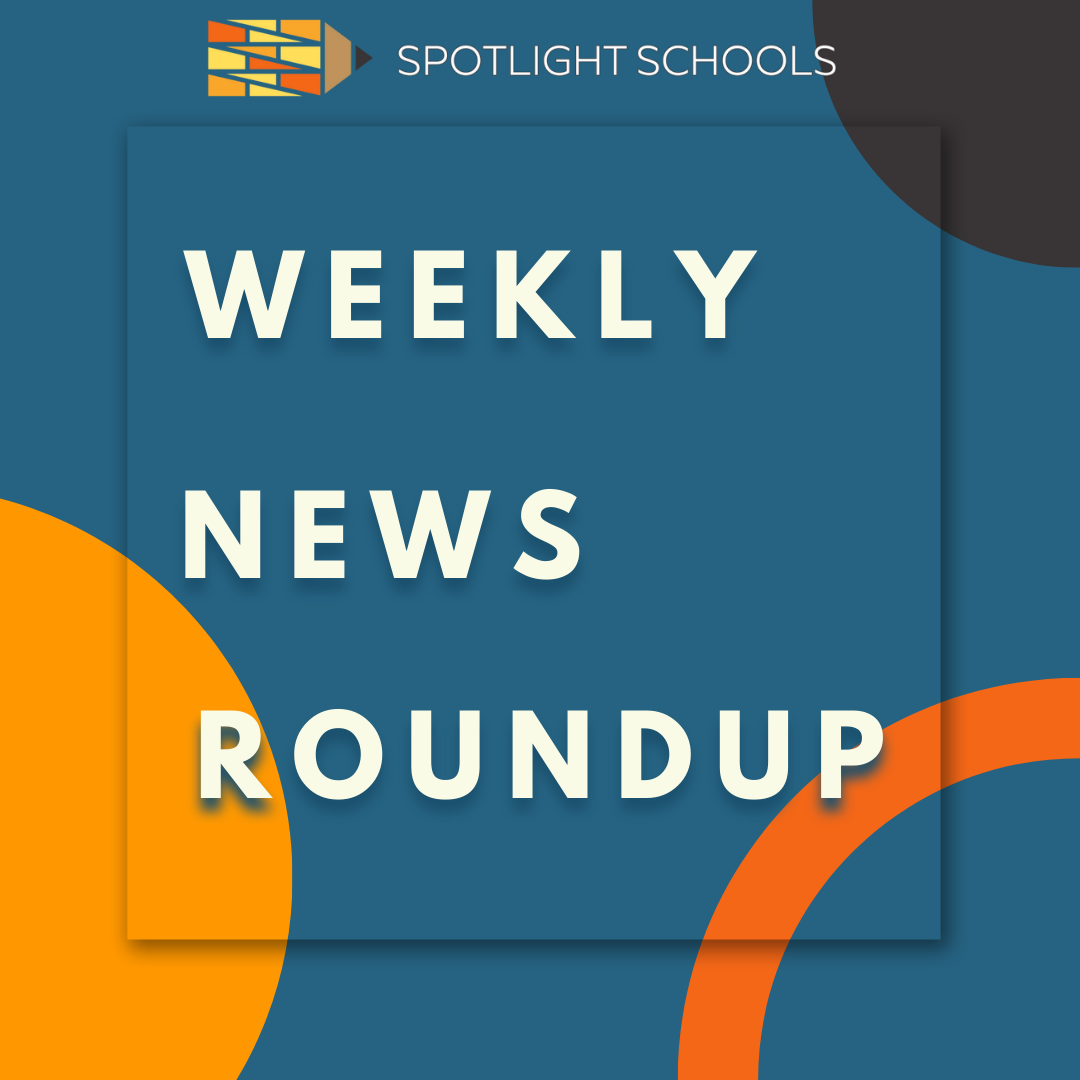 Spotlight Schools is a hyperlocal newsroom covering education in Orange County and this is the Weekly News Roundup newsletter.
You'll find original reporting from Spotlight Schools in addition to curated links to articles from a variety of newsrooms, education agencies and more to keep you on top of what's happening.
Let us know what you think! Email hello@spotlightschools.com.
Visit SpotlightSchools.com to learn about our mission, view all of our reporting and to support our coverage.
Yours in knowledge,
Jeannette Andruss, Co-founder and Chief Editorial Officer
SPOTLIGHT SCHOOLS SPONSOR

WEEKLY NEWS ROUNDUP
Waldorf public charter school seeks to expand in O.C. and establish campus in Los Alamitos USD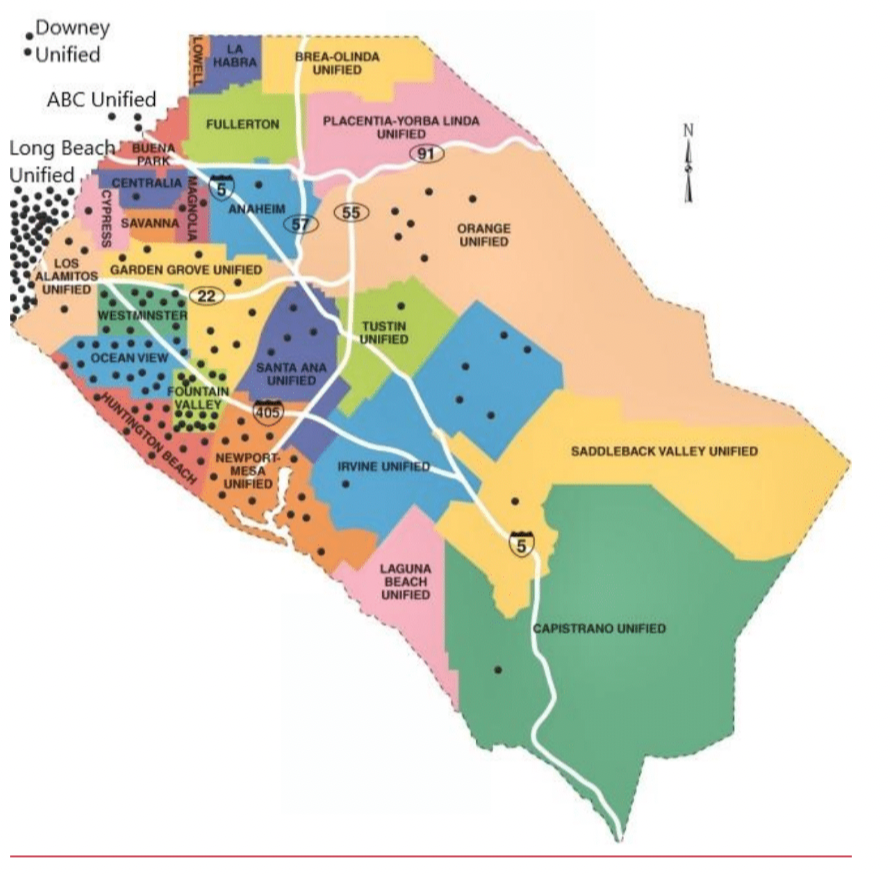 A map from Sycamore Creek Community Charter School's petition to expand across Orange County shows where its 160 students reside. Each dot represents one of its students. Table from SCCCS petition.
A Waldorf public charter school is seeking to expand in Orange County and to establish a campus in Cypress within the Los Alamitos Unified School District.
Sycamore Creek Community Charter School serves roughly 160 students from TK to 8th grade at its Huntington Beach campus. While some are from O.C., 40% of its students come from Long Beach.
The school, which first opened in 2019 in the Ocean View School District, is now asking the Orange County Board of Education for permission to serve students from across the county and to expand to high school grades.
The school aims to gradually add grade levels at a new location down the street from Los Alamitos High School. Sycamore is projecting to accommodate more than 500 TK - 12 grade students at the new campus on West Cerritos Avenue by the 2026-27 school year.
The move is opposed by the Los Alamitos USD which argues the expansion could cost the district millions of dollars in state funding leading to cuts in programs and staffing. It also questioned what the school could offer students that the district is not already offering.
"To my knowledge … no evidence that this particular charter school could come close to matching what a Los Al education provides for our children has been presented," Los Alamitos USD board member Marlys Davidson said at the board's Feb. 7 meeting.
Most of the pro-charter school trustees on the Orange County Board of Education appear poised to support Sycamore saying it offers a "unique" option for students and its growth expands parents' choices in public education.
"It is important to provide choice to families and I believe our community should have more options. Every child is different," Orange County Board of Education trustee Mari Barke, who represents the area covering the Los Alamitos USD, wrote in an email to Spotlight Schools.
One OCBE trustee, however, has expressed concerns about Sycamore's test scores.
There are currently no charter schools in Los Alamitos USD. The OCBE is expected to vote Sycamore's new request at a meeting next month.
Editor's note: The first version of this week's email newsletter had a link to this story that wasn't working for some recipients.
School's sock drive spreads warmth with generosity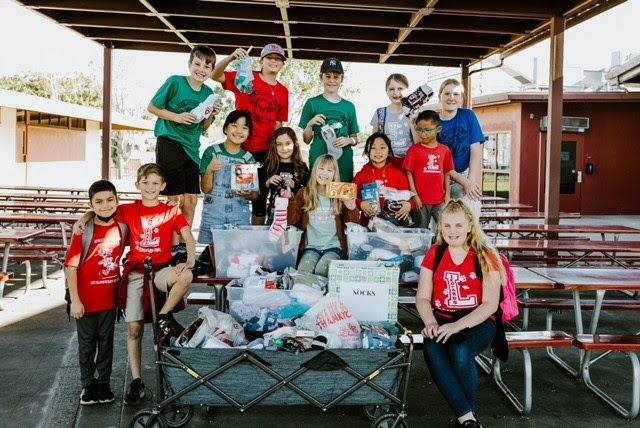 Students at Lee Elementary pose with the socks they collected in January to donate to people experiencing homelessness. Back row from L-R: John Whitlock, Maddie Garcia, Henry Wyatt, Charlotte Greene, Katie Cole. Bottom row from L to R: Kai Vargas, Trevor Garcia, Summer Lee, Blayke Parsonage, Elliott Miller, Jazmine Moya, Jay Moya, Cambell Dewitt. Photo courtesy of Lee Elementary.
More than 1,000 people will be feeling warmer this winter thanks to an effort from students at Lee Elementary School in the Los Alamitos Unified School District.
Late last month, the Student Council and PTA launched a week-long drive to collect new socks for local people experiencing homelessness. It was part of the Community Action Team's annual "Sock it to 'Em" sock drive organized by Justin Rudd who is based in Long Beach.
The campus collected a total of 1,062 pairs, according to a message from Lee's Interim Principal Laura Trotter.
"We want our students to have a heart of service and to build empathy. We didn't do a classroom competition to get more socks. We framed it as it's a good thing to do for others," Trotter wrote in an email to Spotlight Schools.
Orange Unified restores digital library; Board facing accusations of violating transparency law
The Orange Unified School District has reinstated a digital library known as the Sora app after access was temporarily suspended following complaints from parents about some books available on the platform, reports The Orange County Register and Voice of OC.
In a message to district families, Interim Superintendent Edward Velasquez said, "No books or book categories have been removed from the app." Some misclassified books were properly assigned to appropriate grade levels.
Meanwhile, Voice of OC reports that the process that brought Velasquez to his position in the district may spark "a government secrecy lawsuit."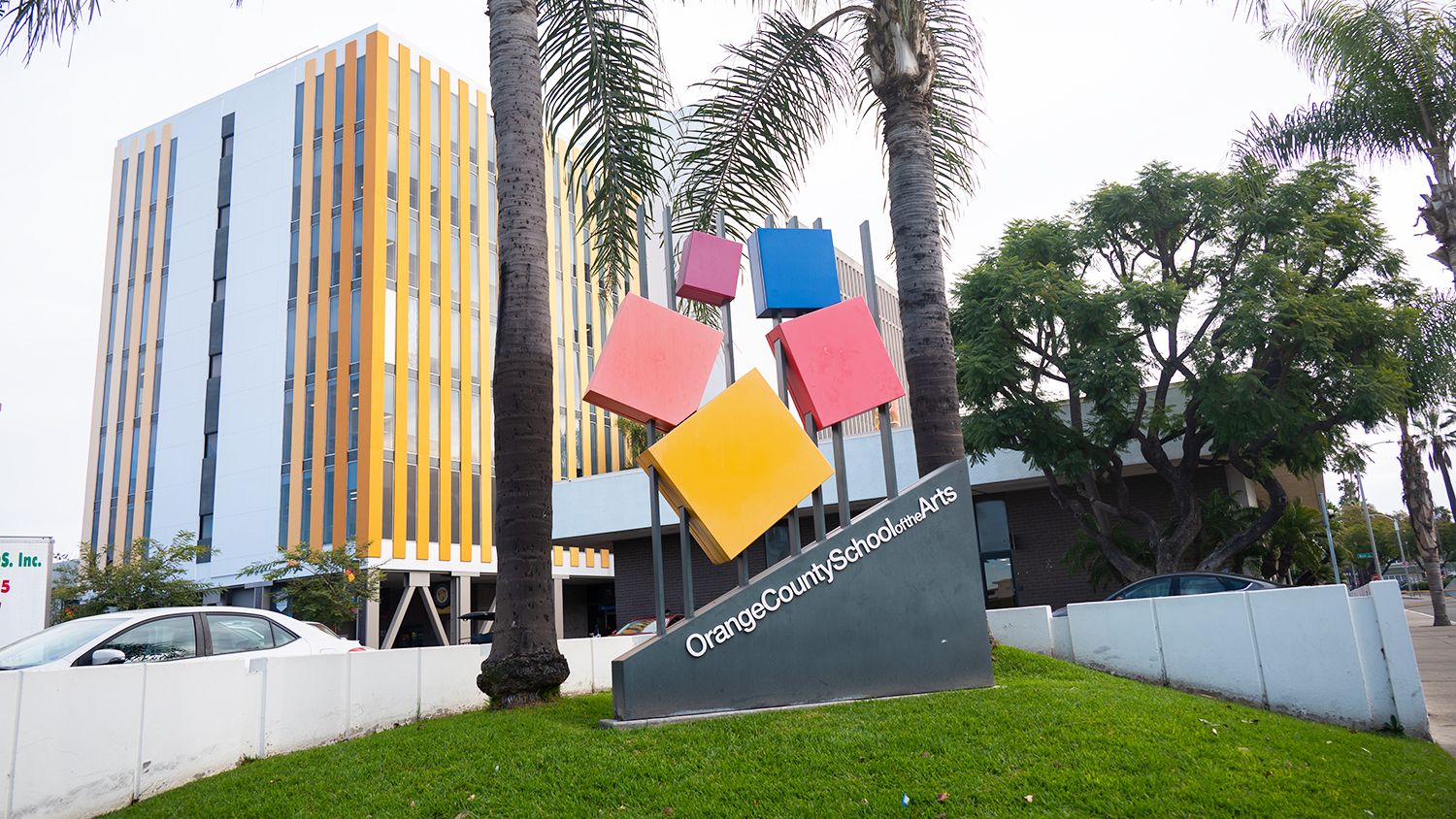 Will the OC Board of Education Investigate Sexual Abuse Claims at a Prominent Arts School?
Voice of OC reports that the attorney for the OCBE may take some type of action "following pressure from former students, parents and residents demanding a probe into the allegations against the OC School of Arts." Read the story here.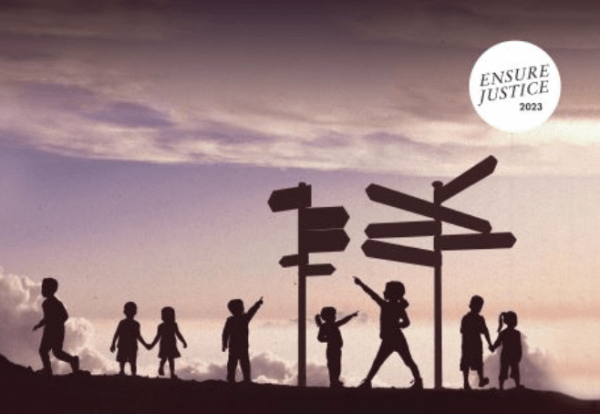 The Orange County Department of Education is co-hosting a conference on human trafficking
Vanguard University and the OCDE will co-host a two-day hybrid conference on human trafficking next month.
Ensure Justice 2023 is scheduled to take place March 3 and 4 to bring together "experts, survivors, law enforcement representatives, educators and community leaders to discuss the latest trends, challenges and strategies for protecting those most at risk." Read more on the OCDE Newsroom.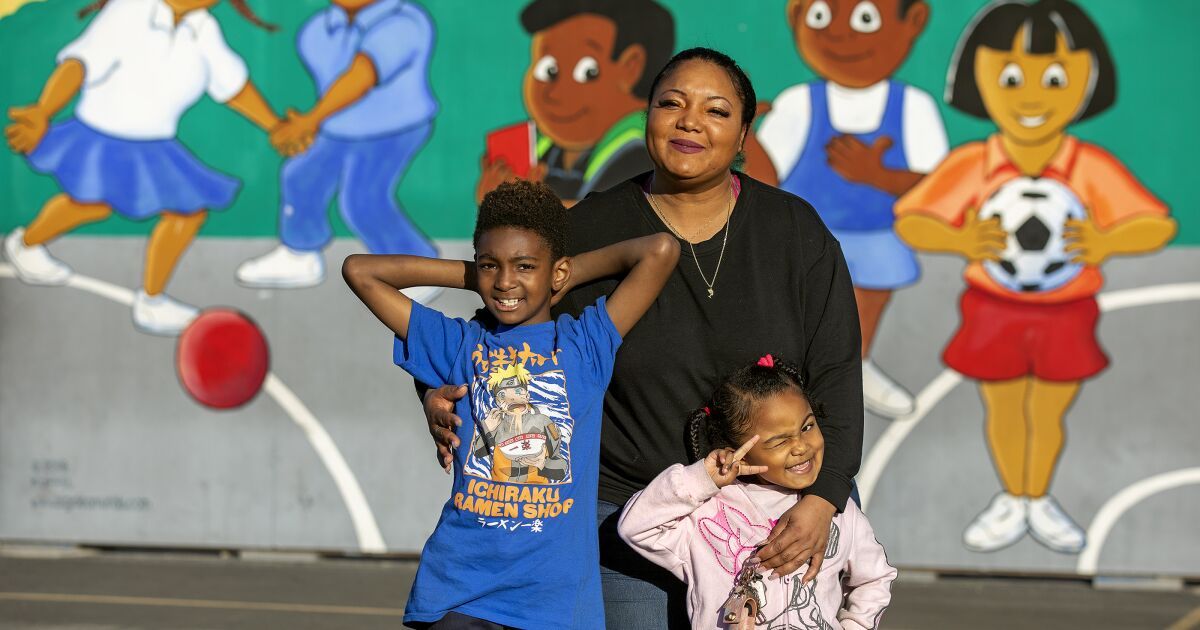 New research shows about 152,000 California school-age children unaccounted for
The L.A. Times reports on California's "missing" school-age children. These are students that were expected to be in California classrooms but in the aftermath of the COVID-19 pandemic are unaccounted for. Some may have moved away, are home-schooling without informing the state, or may just be out of school, according to the story.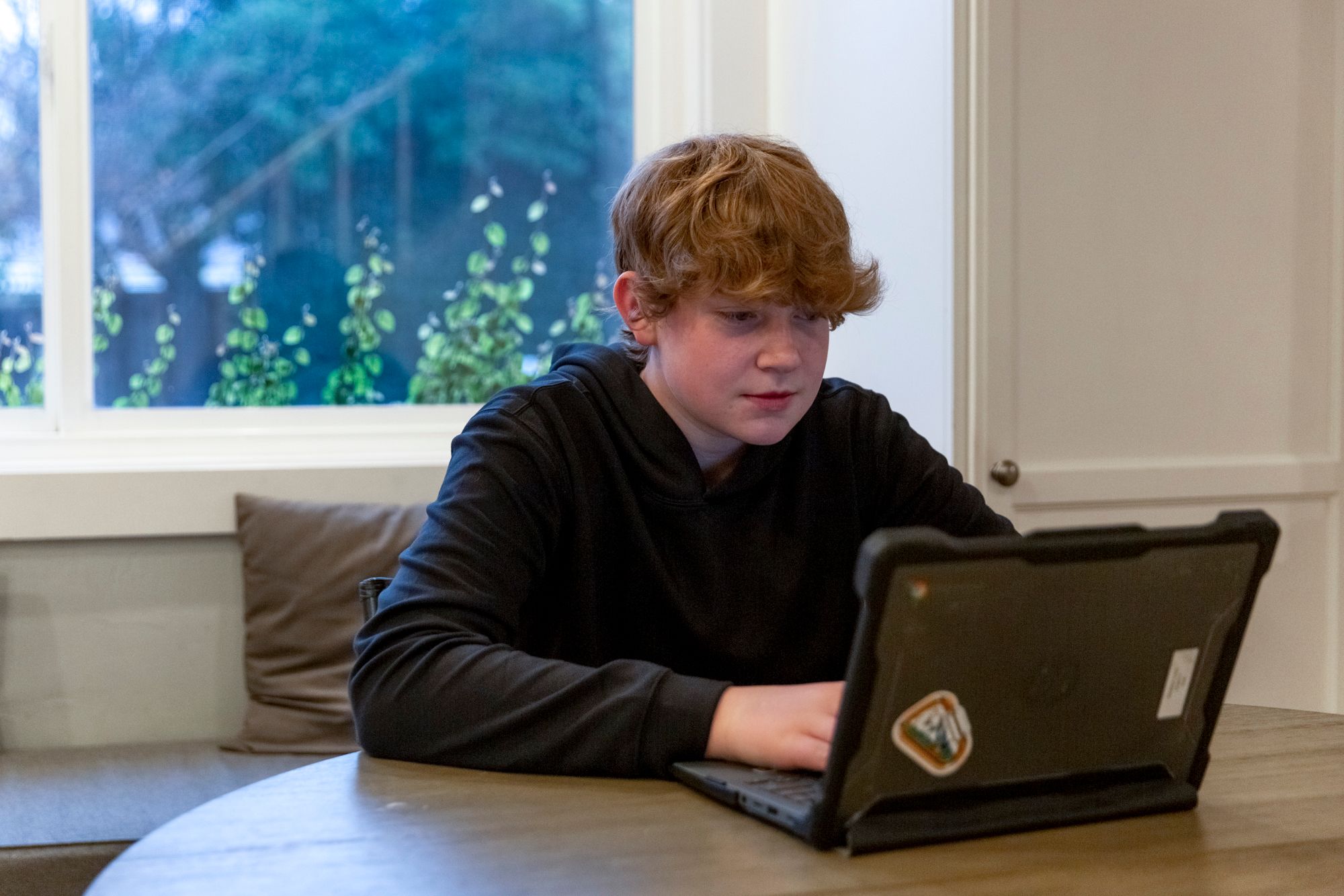 Why doesn't California mandate dyslexia screening for students?
According to CalMatters, "California is one of only 10 states in the country that does not require schools to screen children for dyslexia. Experts agree early diagnosis is key to helping dyslexic students learn to read, yet the statewide teachers union and others have blocked those efforts."Read the whole story on the CalMatters website .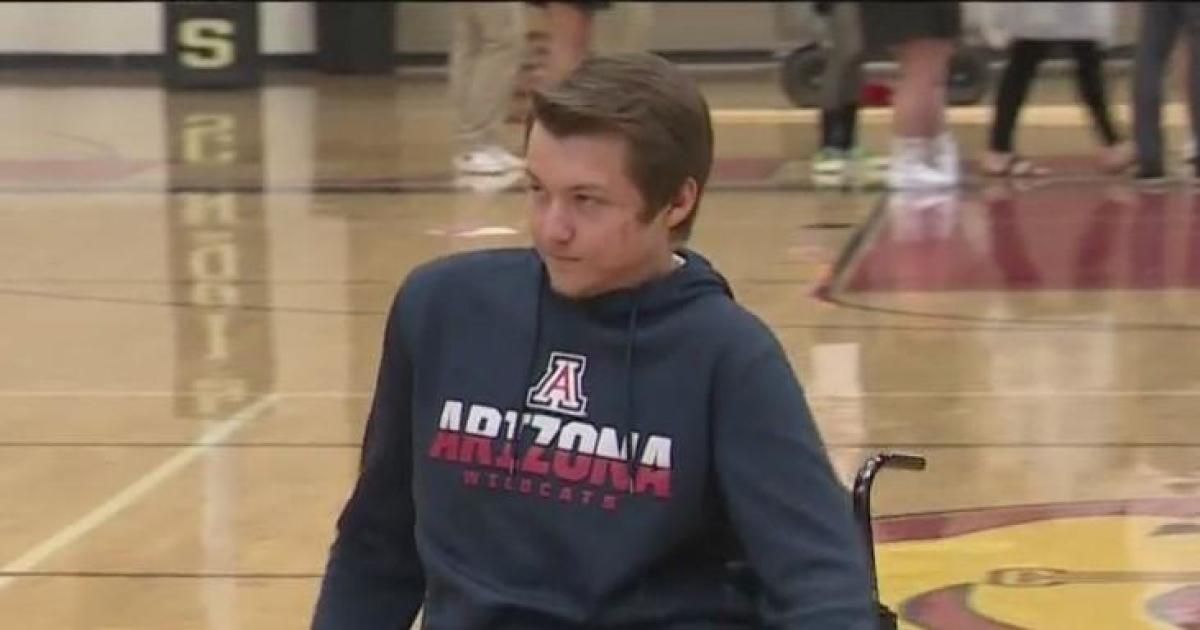 OC high school athlete makes history with college scholarship
A JSerra Catholic High School senior has become the first student-athlete in Orange County to get a Division 1 scholarship for wheelchair tennis. Landon Sachs, 17, was accepted to the University of Arizona. See Landon's story on CBS News L.A.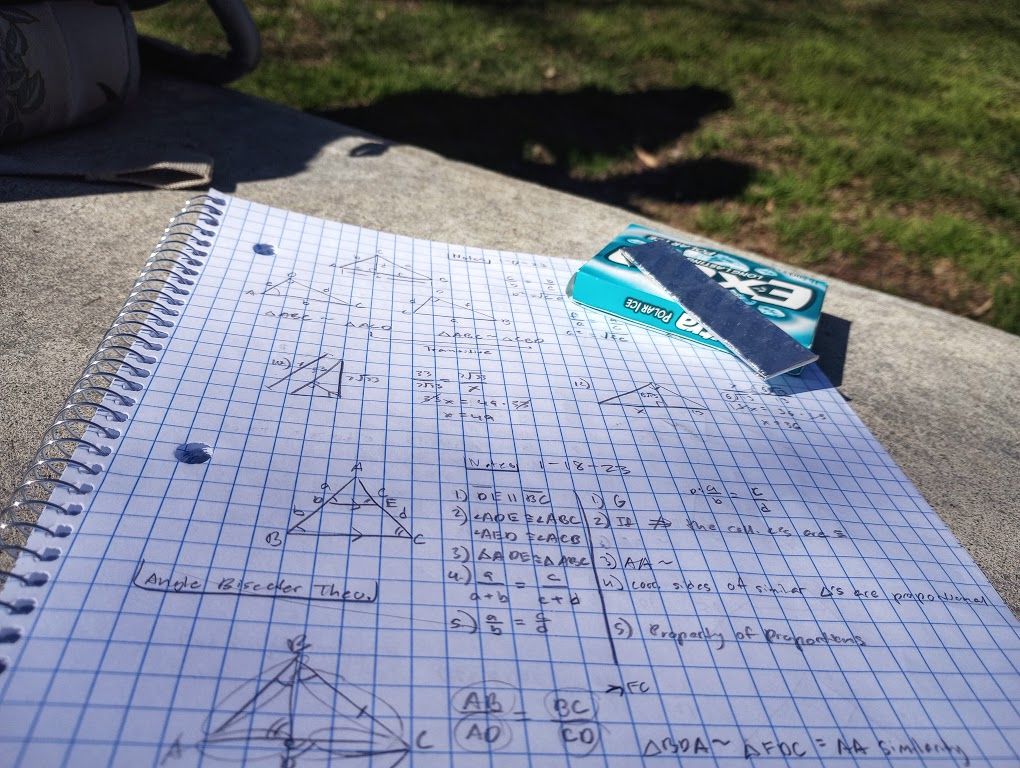 🤔 To chew or not to chew?
A student journalist at Los Alamitos High School examines all sides of the "fiery debate" surrounding chewing gum in class. Does it help students concentrate or is all that lip-smacking a distraction? Read more in the student-run Griffin Gazette.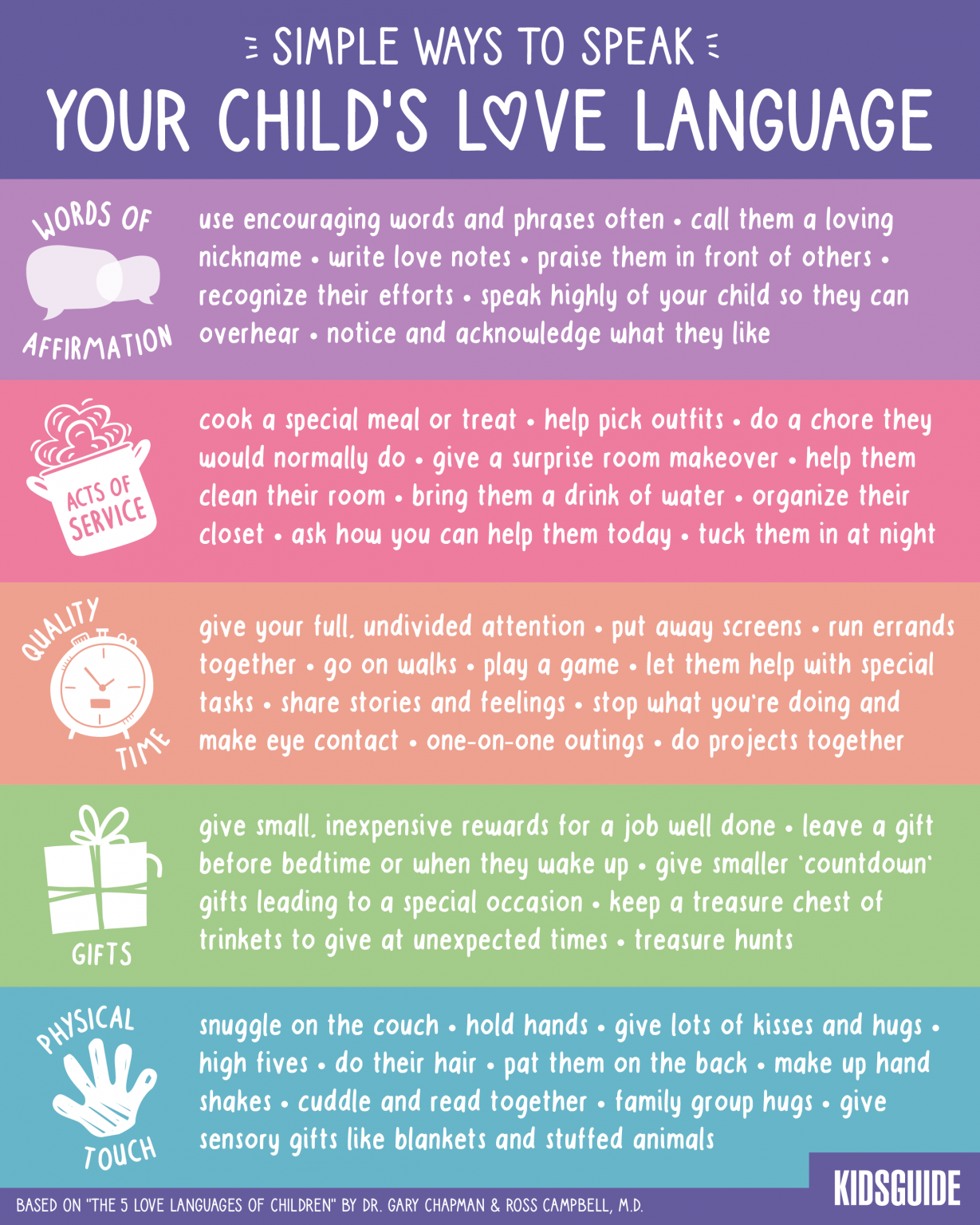 This Valentine's Day, learn your child's love language
You may have heard about this in the context of marriage and relationships. But parents can also use the five love languages to connect with their children.
The languages are: acts of service, words of affirmation, quality time, gifts and physical touch.
Kidsguide is offering advice and ideas on how to show your kiddo love in a manner they can comprehend.
Read more here.
Thanks for reading.
We want to hear from you!
Respond to this email and tell us what you liked about this week's newsletter.
Our mailing address:
P.O. Box 164
Seal Beach, CA 90740

Copyright © 2023 Spotlight Schools, All rights reserved.