Families offered opioid overdose treatment; ✏️ 4th grader starts school newsletter; New proposal for transgender athletes
🌅 FREE summer concerts and movies in O.C.
🌅 FREE summer concerts and movies in O.C.
Helping you better understand, navigate and participate in the TK-12 public school experience in Orange County.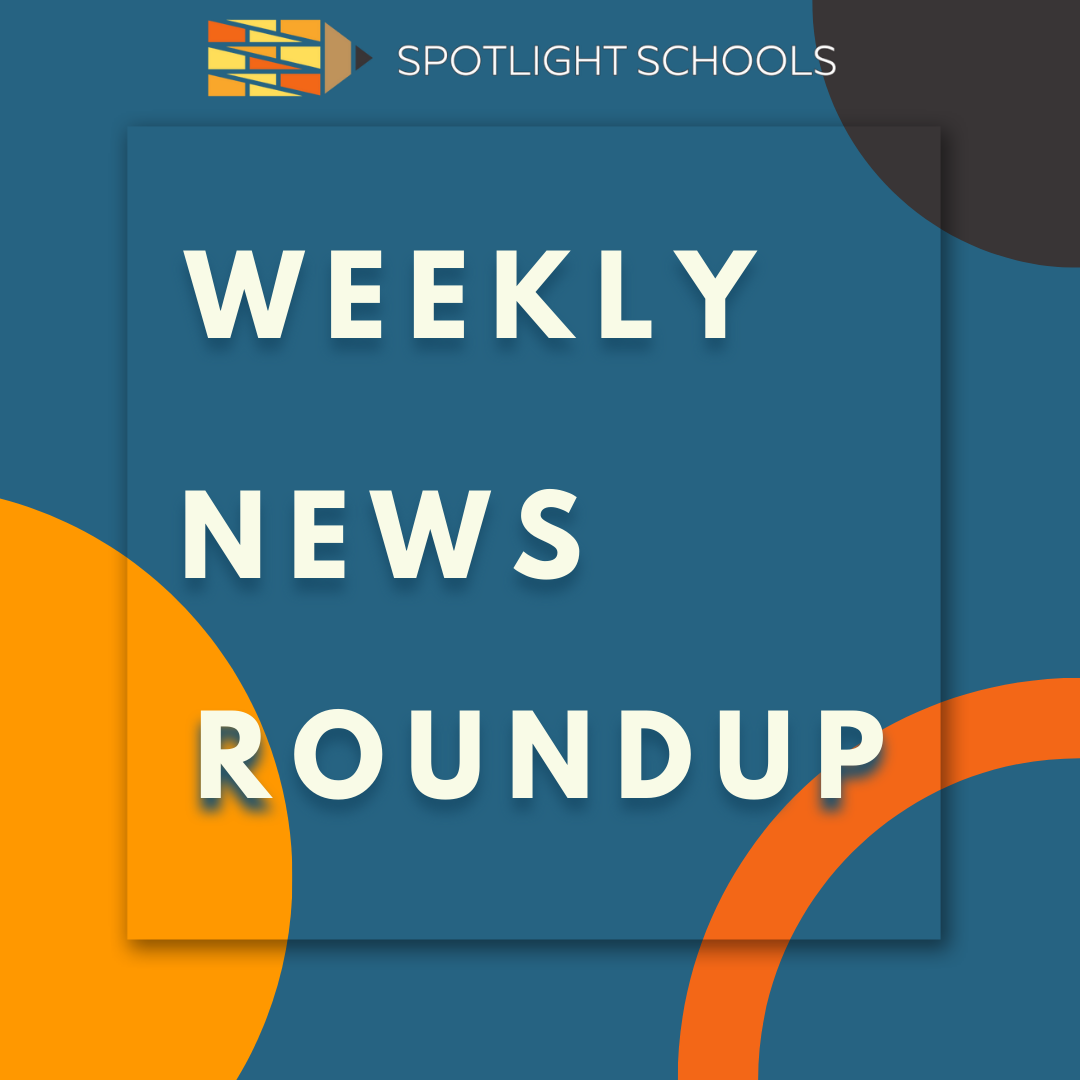 Spotlight Schools is a hyperlocal newsroom covering education in Orange County and this is the Weekly News Roundup newsletter.
You'll find original reporting from Spotlight Schools in addition to curated links to articles from a variety of newsrooms, education agencies and more to keep you on top of what's happening.
Editor's Note: The Spotlight Schools newsletter will not be published next week as we pause for Spring Break. We'll be back the week of April 17.
Be sure to check our Instagram and Twitter accounts for the latest news.
Don't forget to visit our website to view all of our stories or support our coverage at SpotlightSchools.com.
Yours in knowledge,
Jeannette Andruss, Cofounder and Chief Editorial Officer
SPOTLIGHT SCHOOLS SPONSOR

WEEKLY NEWS ROUNDUP
4th grader creates newsletter 'for the students, by the students'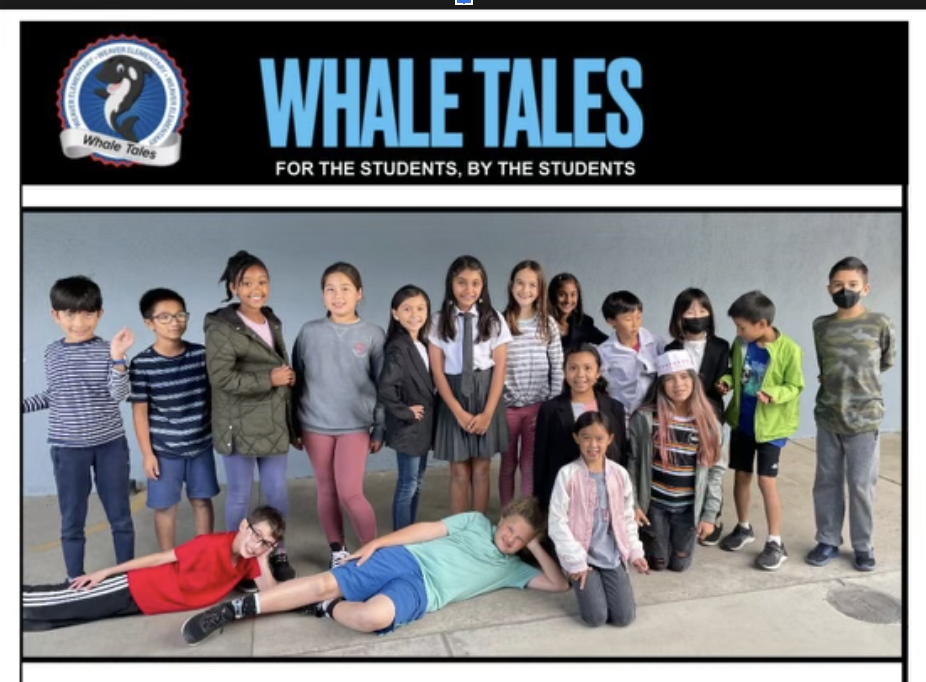 Weaver Elementary School student Kimaya "Kimi" Vadher (back row, sixth from left) and the team of "Whale Tales" on the front page of their first issue. Photo courtesy of Sandy Vadher.
Kimaya "Kimi" Vadher loves to write. Last year, when she was in third grade at Weaver Elementary School, she asked her friends if they wanted to create a school newsletter with her.
"They burst out laughing [saying,] 'Kimi, it's not gonna happen,'" the ten-year-old recalled recently.
Kimi was not deterred. A few months later, she announced that she spent part of her summer vacation creating Weaver Elementary School's first student publication.
"I remember that day vividly. I told them, 'Guess what I did this summer? I came up with the newsletter, and I worked on it with my dad,'" Kimi, now in fourth grade, shared. "I love writing so much, [I thought] I could share my stories with the school."
"When Kimi approached me, I was happy to support her. We need more female leaders," third-grade teacher Ruth Freedman-Finch, known as "Mrs. FF" to her students, said.
She now serves as the teacher representative for Kimi's creation known as "Whale Tales," and advises the more than a dozen students working on it. Weaver's mascot is an orca or killer whale. The TK-5 campus is located in Rossmoor in the Los Alamitos Unified School District.
Kimi designed "Whale Tales" from the ground up, almost entirely by herself. She had support from Freedman-Finch, Weaver Principal Todd Schmidt, Ed.D., and her dad, Sandy Vadher. Mr. Vadher acts as the final editor for "Whale Tales."
"One of the things that most impressed me was the sheer grit and determination that went into putting this newsletter together," Dr. Schmidt wrote in an email message to Spotlight Schools. "It would have been easy for Kimi to give up, but she stuck with it, and the result was an absolutely extraordinary creation!"
Including Kimi, "Whale Tales" currently has a team of 17 students, all in fourth and fifth grade. In their first edition published in December 2022, the students wrote mini-articles on topics they felt passionate about, including sports, jokes, a parent profile, a profile on Freedman-Finch, tips for staying calm at school, and a movie review on "Black Panther: Wakanda Forever."
Read the whole story on SpotlightSchools.com.
This story was written and reported by Bella Kim.
Los Alamitos USD offering opioid overdose treatment to families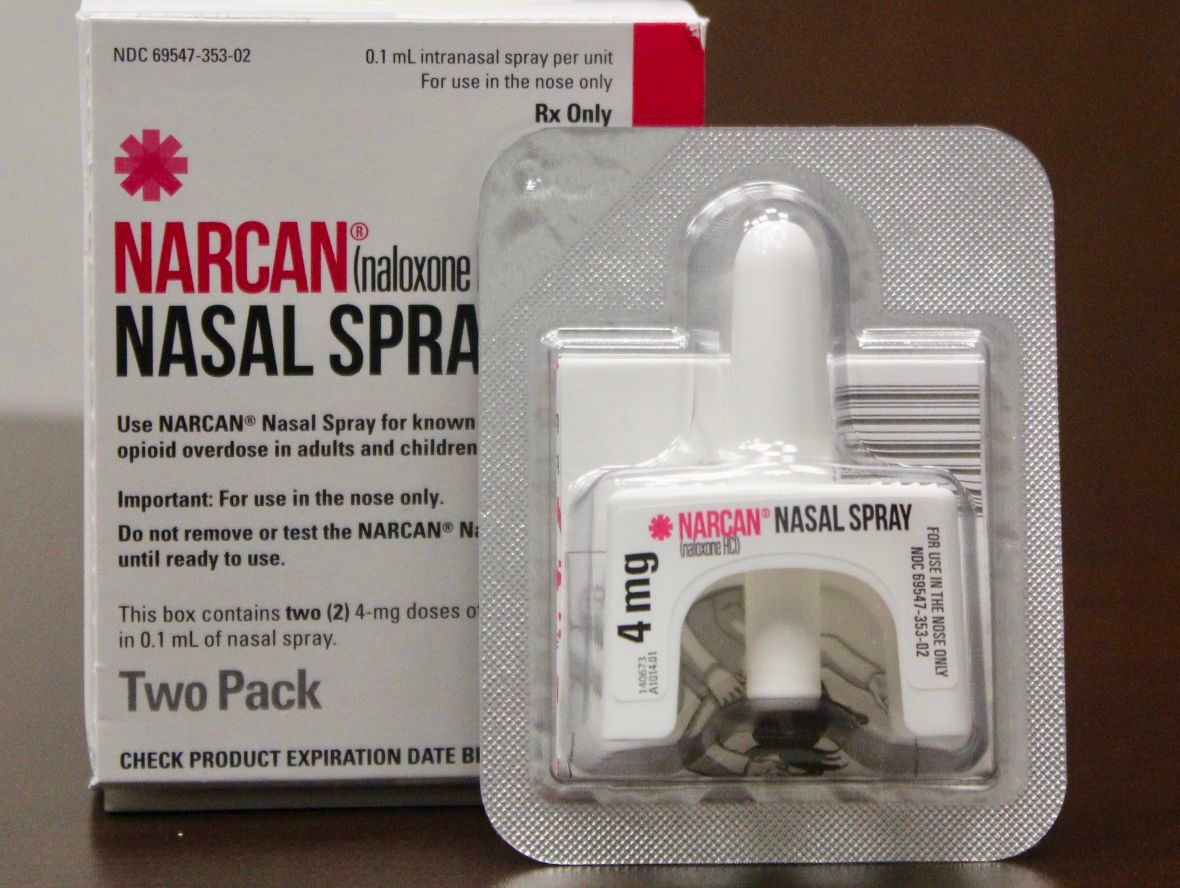 Narcan, also known as naloxone, can reverse the effects of an opioid overdose and save lives. File photo by Jeannette Andruss.
More young people are dying from opioid poisoning in Orange County, especially from the synthetic and powerful opioid known as fentanyl, authorities say, which is turning up in pills kids think are prescription drugs like Xanax or Percocet.
"Youth in the 10-17 year age group saw a rise in fentanyl-involved overdose deaths from 0 deaths in 2017 to 19 deaths in 2021 and even 1 death occurring in 2020 for the under 10 age group," reads a report published last year from the Orange County Health Care Agency.
Schools in Orange County have been working to educate parents and families about the dangers posed by fentanyl and opioids. They have also started keeping a life-saving treatment that can reverse the effects of an opioid overdose on campuses.
Naloxone, also known by its brand name Narcan, can save lives. It was recently approved by the Food and Drug Administration for over-the-counter use.
The Los Alamitos Unified School District is offering to give one box of naloxone to families that register for and attend an upcoming presentation on the dangers of fentanyl.
In a message sent to district families, middle and high school students were invited to attend the event with their parents and/or guardians to be held on April 24 at 6:00 p.m. at the Performing Arts Center at Los Alamitos High School.
"The presentation aims to educate attendees on the risks of fentanyl poisoning and the prevalence of this epidemic among students. It will also cover the administration of Naloxone, a life-saving medication that can reverse the effects of overdoses related to fentanyl, heroin, and prescription opioid use," reads the message to families.
Attendees will also hear from an Orange County mother determined to save lives.
Perla Mendoza is a former Los Alamitos USD parent who has been raising awareness since she lost her son Daniel Elijah Figueroa to a fentanyl overdose on Sept. 15, 2020.
Mendoza said her son thought he was taking a prescription painkiller he purchased from someone through social media, but it turned out the pill contained a lethal amount of fentanyl.
He was 20 years old.
"My son was raised in Los Alamitos, where he attended school and excelled in academics and sports. He loved basketball, composing music, and animals," Mendoza said. "I loved that boy, he was very special to me…he was everything to me," she said.
Mendoza has since launched Project Eli, a nonprofit aimed at raising awareness about the dangers of fentanyl. Project Eli is providing the naloxone for attendees at the April 24 event and one box per family will be given out while supplies last, according to the district.
Register for the event here.
Active shooter training scheduled at Seal Beach school over break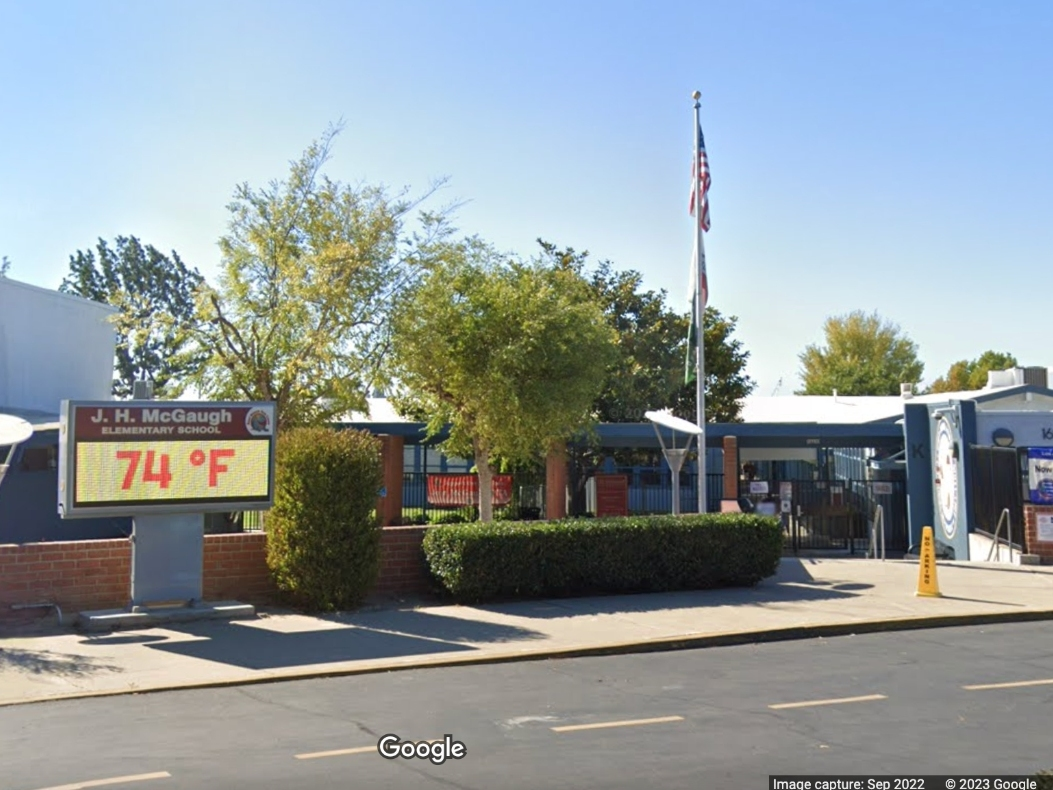 The Seal Beach Police Department and Orange County Fire Authority are holding an active shooter drill at McGaugh Elementary School on April 13. The school will be closed for Spring Break, as Patch reported. Read the press release from the Seal Beach Police Department for more information.
Student enrollment dips in California again
Continuing a yearslong trend, fewer students are enrolled in California's TK-12 public schools this school year compared to the previous year, according to data released this week by the California Department of Education.
The decrease was smaller than in recent years, yet did not reflect a rebound to pre-pandemic enrollment levels.
Preliminary figures for the current 2022-23 school year show California has 5,852,544 students enrolled in schools in the state. That's a drop of 39,696 students from the previous year representing a .67% decrease.
In 2021-22, the state recorded a decline of 1.84% in student enrollment, which represented a loss of around 110,000 students. In 2020-21, when the Covid-19 pandemic first caused disruptions to schools, the state saw a drop of about 160,000 students.
The latest numbers are based on a point-in-time count of students taken on October 5, 2022. It represents more than 900 school districts, 1,300 charter schools and 58 county offices of education.
Zoom into Orange County and enrollment dipped by 7,480 students countywide – from 448,729 students in 2021-22 down to 441,249 this school year.
Kindergarten enrollment rose by nearly 2,500 students this year in O.C., as noted by the Orange County Department of Education Newsroom.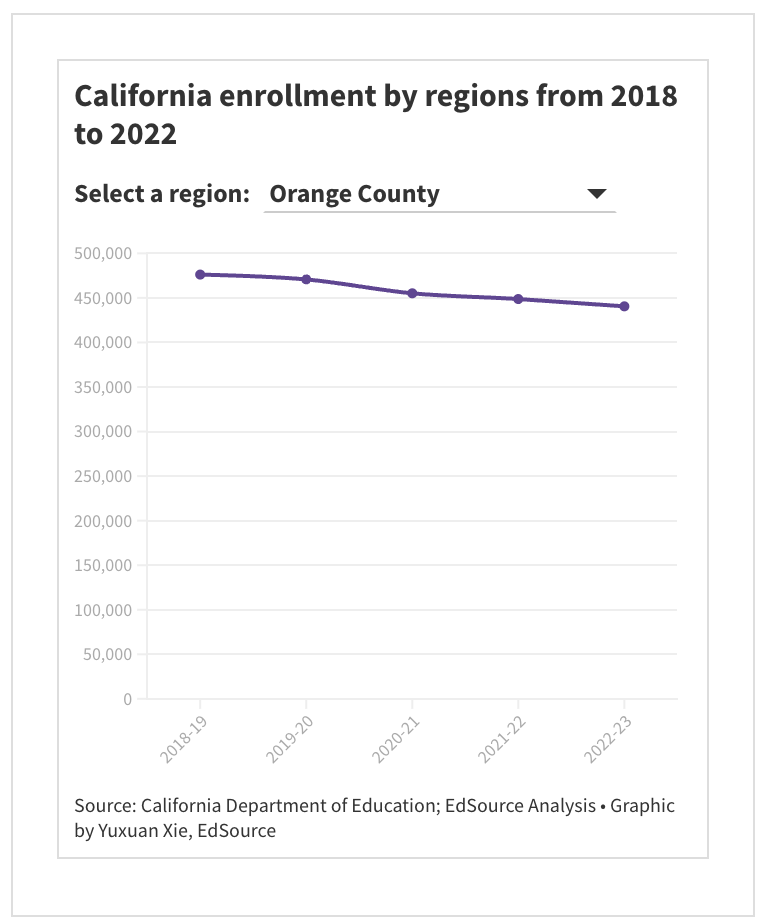 California funds public education based on the number of kids attending schools. Fewer students could translate to less money for districts.
See a list of 2022-23 enrollment data for each Orange County public school district from the California Department of Education here.
In Orange County, the Ocean View School District is currently grappling with declining enrollment at its 14 schools located in Huntington Beach, Midway City, Fountain Valley and Westminster.
Currently, the district's ten elementary and four middle schools have roughly 6,800 students enrolled. That's a drop of 2,600 students from ten years ago, according to the Orange County Register.
In February, district staff floated a proposal to consolidate and shutter some of its campuses which was met with resistance from parents and families.
The OVSD is now in the process of creating a Superintendent's Schools Task Force to address the issue.
"The Task Force will work together to develop a range of future options for the Board of Trustees to consider as it determines how to manage the District's ongoing declining enrollment and low school(s) enrollment," wrote OVSD Superintendent Michael Conroy on the OVSD website.
Where did California's 40,000 students go? It's not exactly clear. But it could be that they moved out of state.
"Between July 2021 and July 2022, 343,000 people migrated from the state, the largest exodus of any state except for New York. But families have no obligation to report their departure to the school district or the state," as EdSource reported.
Read more at SpotlightSchools.com.
Schools can't ban, but could limit transgender students' sports participation under Biden admin proposal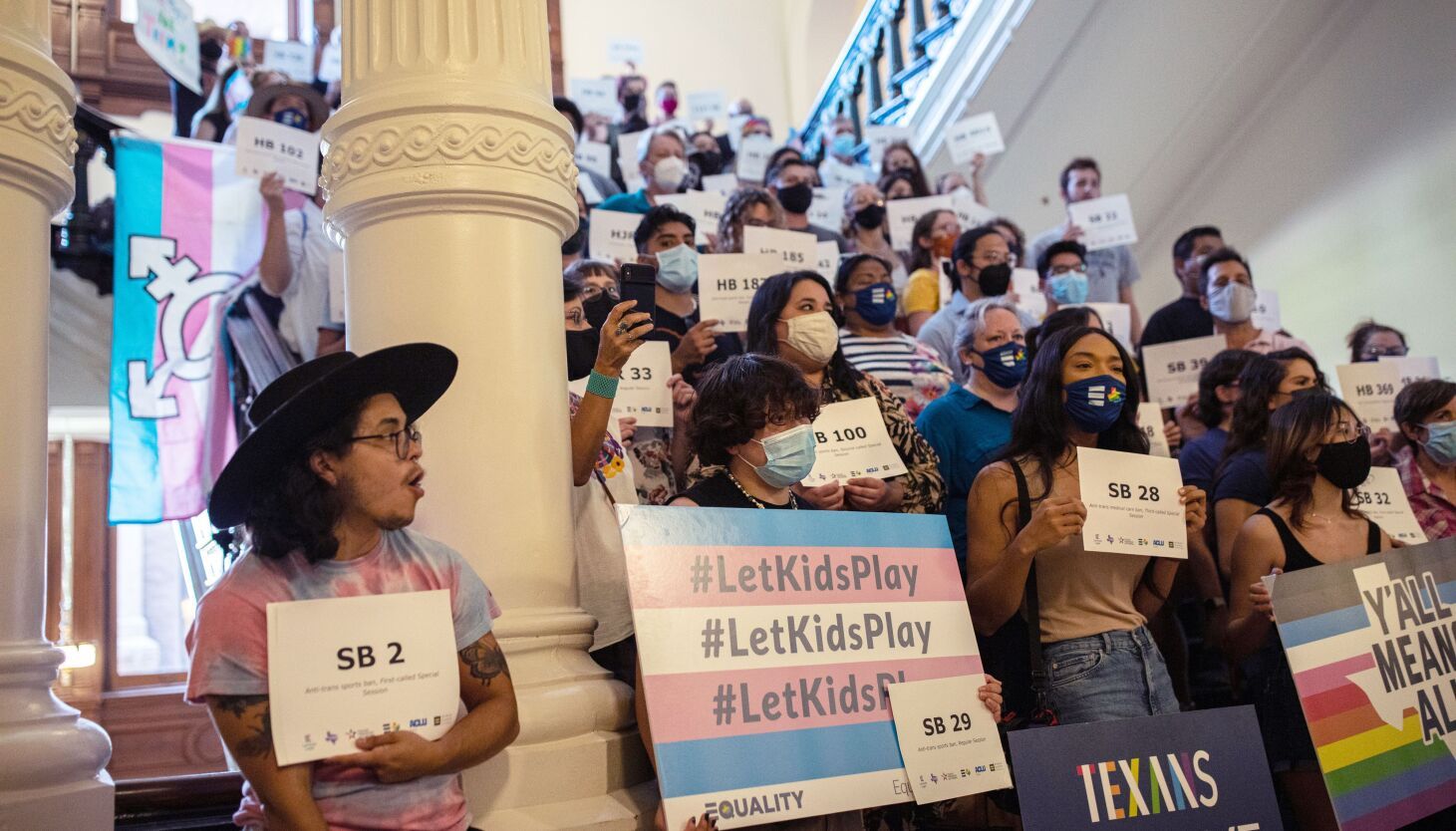 Photo from Chalkbeat
On April 6, the Biden administration released a new proposal on transgender students' participation in school sports.
The proposal from the U.S. Department of Education would not allow public K-12 schools, colleges or universities that receive federal funding to ban students from playing on sports teams that match their gender identity.
However, schools would have flexibility in limiting transgender students' eligibility to participate in "competitive high school and college athletic environments." The limits would have to "serve important educational objectives, such as ensuring fairness in competition or preventing sports-related injury."
The proposal revises rules for the decades-old federal Title IX law, which prohibits schools from discrimination based on sex.
"Every student should be able to have the full experience of attending school in America, including participating in athletics, free from discrimination. Being on a sports team is an important part of the school experience for students of all ages," U.S. Secretary of Education Miguel Cardona said in the announcement.
🗣️The public is able to comment on the proposal for 30 days from the date of publication in the Federal Register.
Read more: Chalkbeat // EdSource // L.A. Times
New community center to benefit thousands of students in Fullerton School District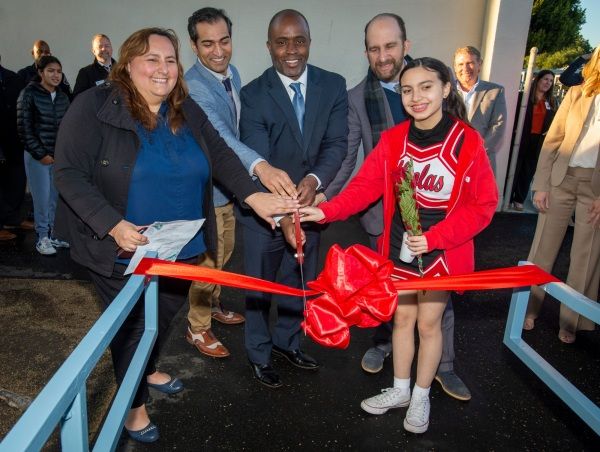 Photo from The Orange County Register
On March 30, Fullerton School District held a ribbon cutting for its new Nicolas Community Center which will directly serve students and families at six of the 21 schools in the district.
Developed through California's Community Schools Partnership Program, the center will offer "wrap-around services" including health care, tutoring, mental health counseling and more to students and families whether school is in session or not.
Read more in The O.C. Register
How O.C. student-athletes juggle fasting, academics and sports during Ramadan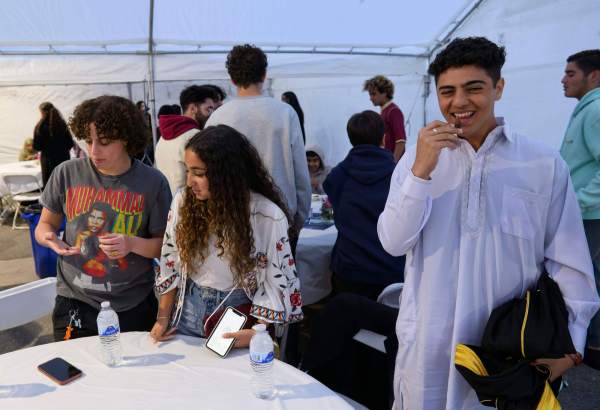 "This year, the Muslim holy month Ramadan, which is dependent on the lunar cycle, falls during the school year, leading students to navigate academics with the almost 14-hour fast," reports The O.C. Register.
Ten O.C. Districts taking part in Spring Career Fair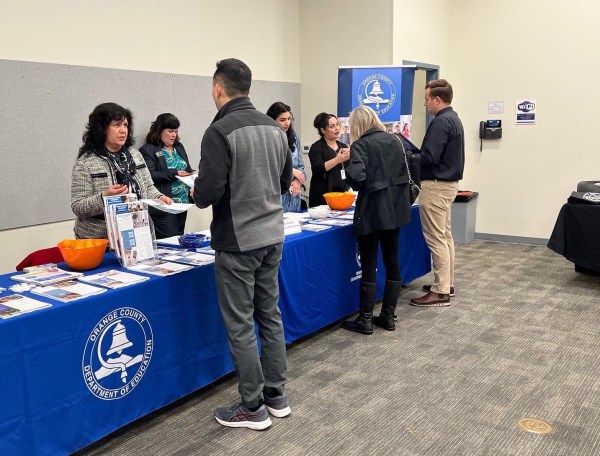 Looking for a job in public education in Orange County? Mark your calendar for April 29 when the Orange County Department of Education is hosting a Spring Career Fair. Ten local school districts are slated to participate.
Read more from the OCDE Newsroom.
Free summer concerts & movies
Orange County Parks has announced its lineup for the outdoor concerts and movies being held at parks across the county this summer. Start planning now to make the most of these free events. "Food trucks will serve a variety of cuisines at each location and a beer and wine garden will be available to those 21 and over," according to the OCParks website. More information here.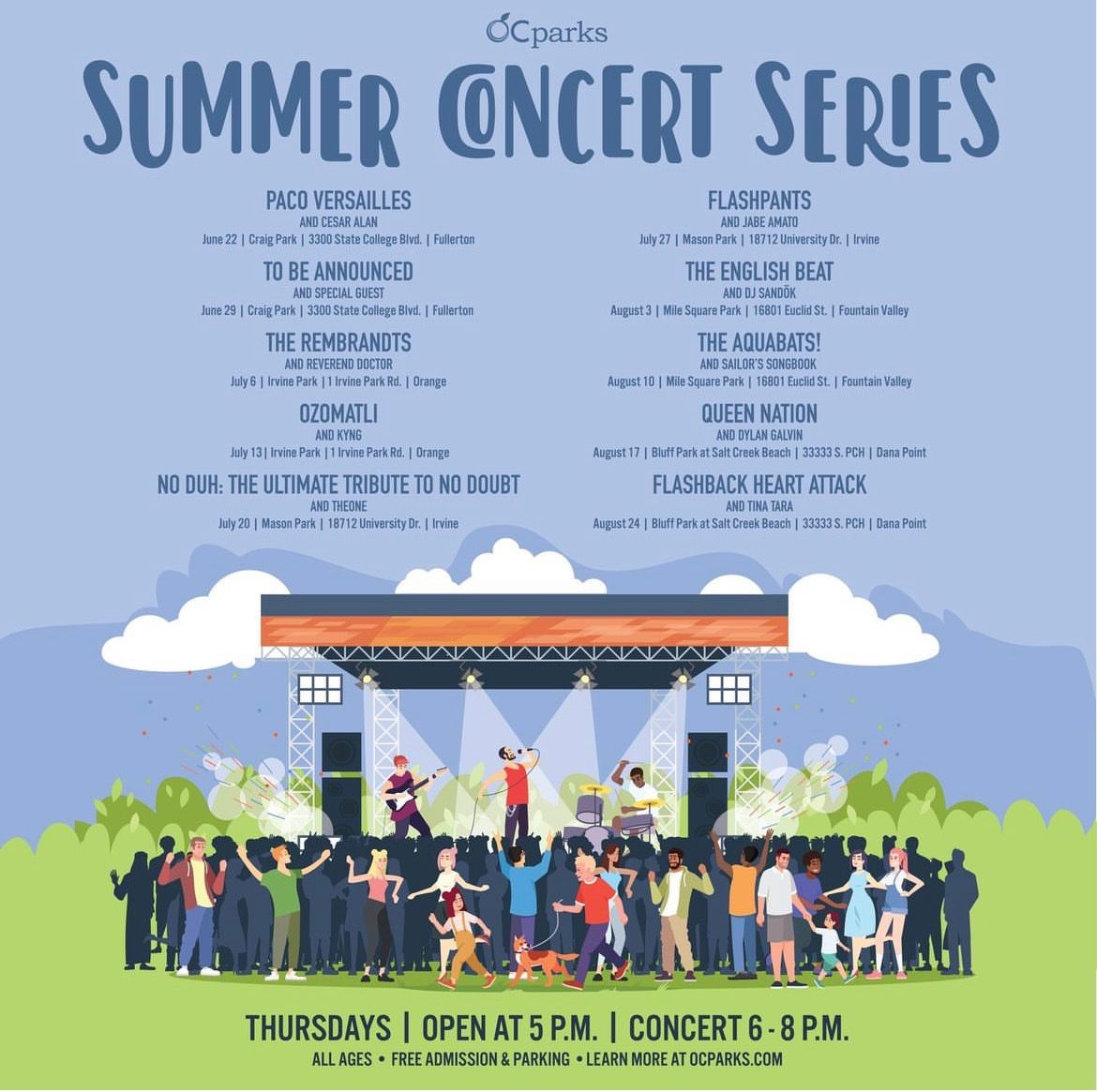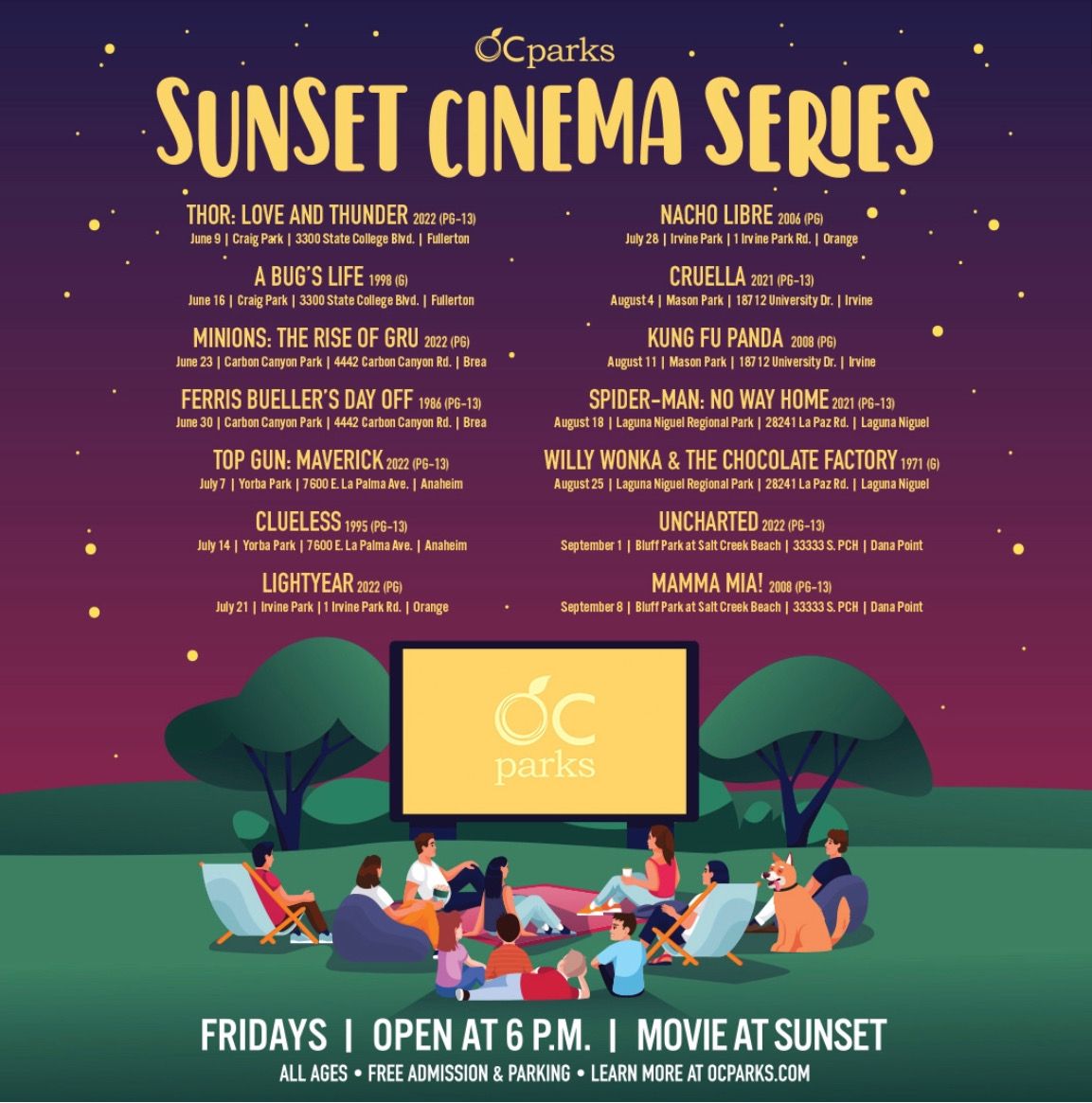 🗣️ Share your thoughts!
What do you think about Spotlight Schools?
Email info@spotlightschools.com so we can better serve you with content you care about.
Copyright © 2023 Spotlight Schools, All rights reserved.
P.O. Box 164, Seal Beach, CA 90740