Cypress teachers protest for higher pay; Recall effort advances; Best High School Rankings Released
CA backs away from student Covid-19 vaccine mandate; Semifinalists named for O.C. High School Artists of 2022; Plus, O.C. students raise money for UNICEF Ukraine
CA backs away from student Covid-19 vaccine mandate; Semifinalists named for O.C. High School Artists of 2022; Plus, O.C. students raise money for UNICEF Ukraine

In this week's newsletter...
April 26, 2022
FIRST BELL 🔔Cypress teachers protest for higher pay and benefits.
SECOND BELL 🔔Signatures can now be gathered in effort to trigger recall election against Los Alamitos USD Board of Education member.
EXTRA CREDIT 📌How you can join the first-ever Parent Advisory Council to California's Supt. of Public Instruction.
RECESS 👏🏼A stellar season for the Los Alamitos High School Drumline.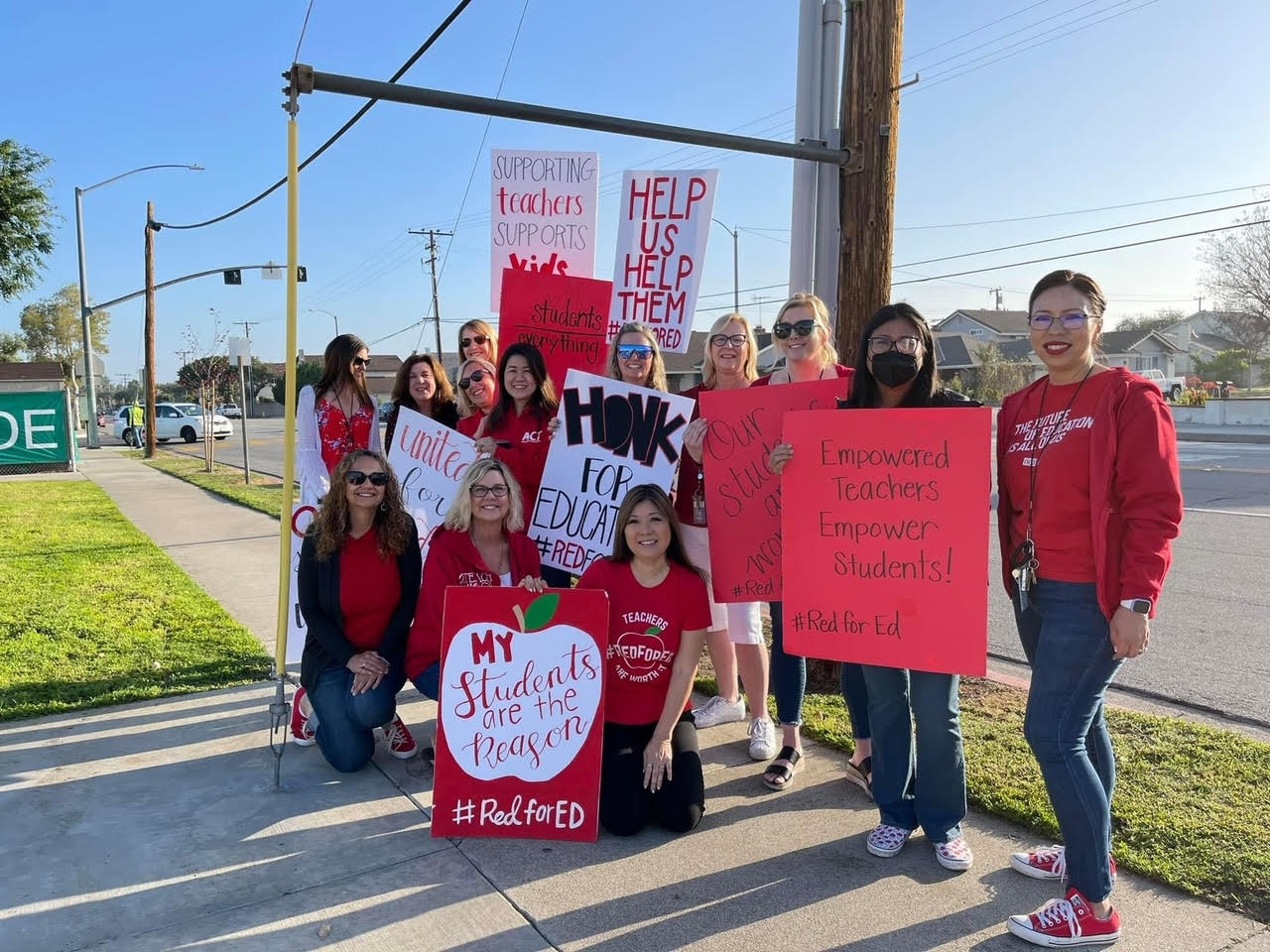 Teachers and supporters protest before school outside A.E. Arnold Elementary School in Cypress. Courtesy photo.
Spotlight Schools is here to help you better understand, navigate and participate in the TK-12 public school experience in Orange County.
Please send feedback/story ideas/questions to hello@spotlightschools.com. Follow us on Instagram for news and updates.
Yours in knowledge,
Jeannette Andruss, Spotlight Schools Founder and parent of two students in the Los Alamitos Unified School District
FIRST BELL
This Week's Top Story
Cypress teachers protest for higher pay and healthcare benefits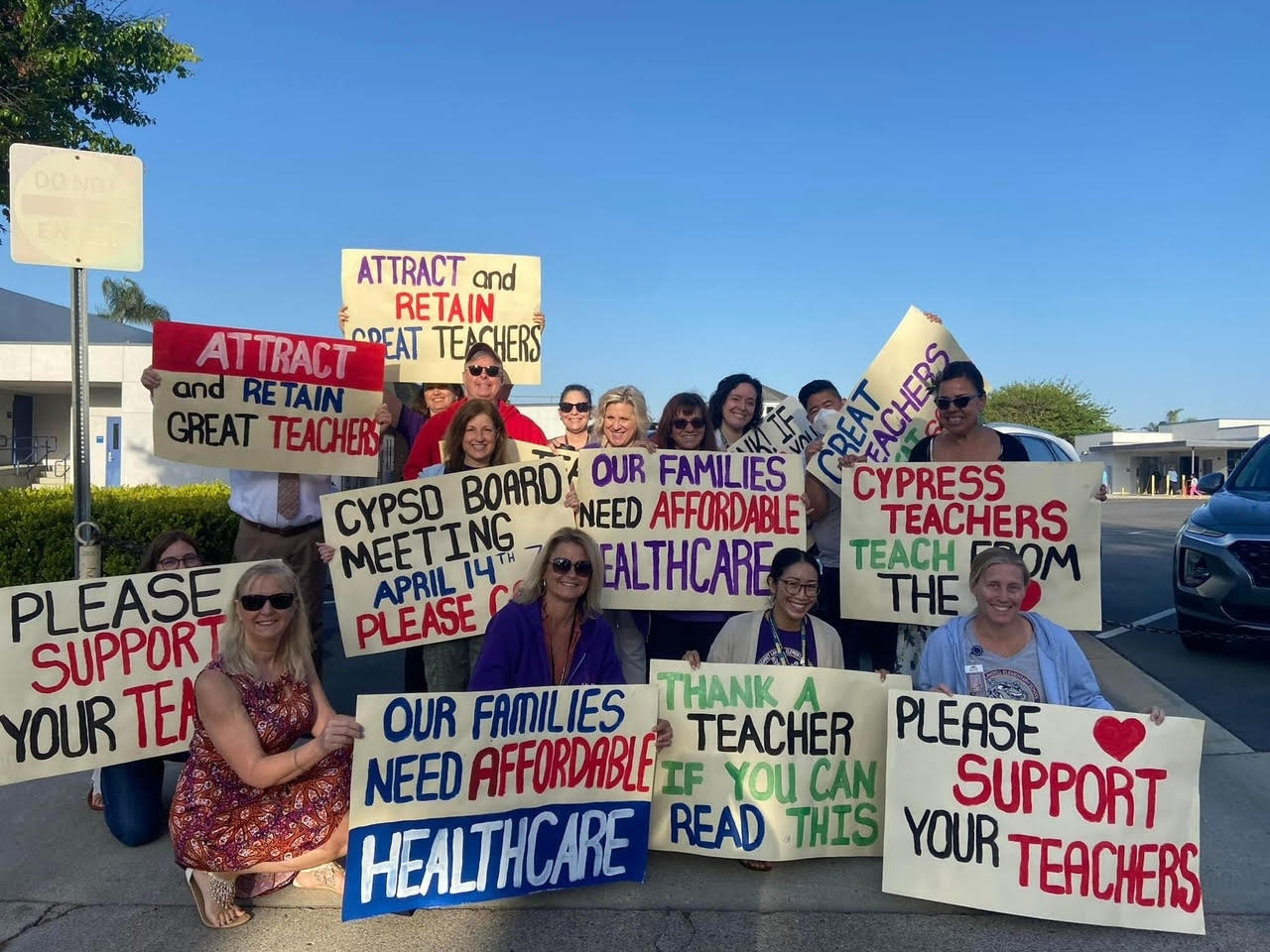 Teachers and supporters hold signs outside Margaret Landell Elementary school in Cypress. Courtesy photo.
For the last few weeks, teachers in the Cypress School District have been protesting for better pay and healthcare benefits.
With just weeks left in the school year, district officials are hoping to reach a labor agreement with its 188 teachers, represented by the Association of Cypress Teachers (ACT).
While stopping short of any formal work slowdowns, teachers at the district's six elementary schools have been staging weekly protests before school at the campuses to express their disappointment over what they say is the district's refusal to pass on the cost-of-living increase the district received in state funding.
At issue is the 5.33% COLA (cost of living adjustment) the CSD received from California's formula funding. Following numerous negotiating sessions, teachers are unhappy with the percentage of the COLA the district has offered to pass on in the form of pay raises and benefits.
Assistant Superintendent for Business Services Dr. Timothy McLellan said the district has made a fair offer to the teachers. In addition, he said the ACT's first demand of 6% was "simply unrealistic."
After studying what other Orange County elementary districts were offering, which in some cases includes "realistic caps" on benefit plans, McLellan said the district made two offers to the teachers.
"They were insulted," McClellean said. Elizabeth Dunagan, a Cypress teacher and their top negotiator, did not disagree. "Really, to have such a low offer on the table just feels somewhat like a slap in the face," she said.
"At this point in time, the district has two offers on the table," Dunagan said, "a 2.5% wage increase, if we leave healthcare alone, or a 4.5% wage increase if we change from our healthcare system that we have now, which is a percentage-based system, to a hard dollar cap system."
Dunagan explained that for an employee only getting insurance coverage for themselves, it would be an $11,000 annual cap. An employee with a plus one would have a $13,000 cap. An employee insuring their entire family would have a $15,000 hard cap.
Teachers with families, Dunagan said, would then presumably be left with no choice but to pay for the remaining health care costs out of their compensation. She estimated the cost of some family plans could be as much as $22,000.
"We want this issue solved," said Dunagan. "[The district] can do it, they just haven't chosen to do it yet."
McLellan said the district recognizes the need to retain high-performing teachers, noting that the CSD administration believes the district currently employs among the best elementary school teachers in the county and wants to support them.
Nevertheless, "our board does have the responsibility of remaining fiscally solvent," said McLellan. "They (Board of Trustees) really want all of our employees, from custodians to principals to all of our teachers, to be competitively paid," he said.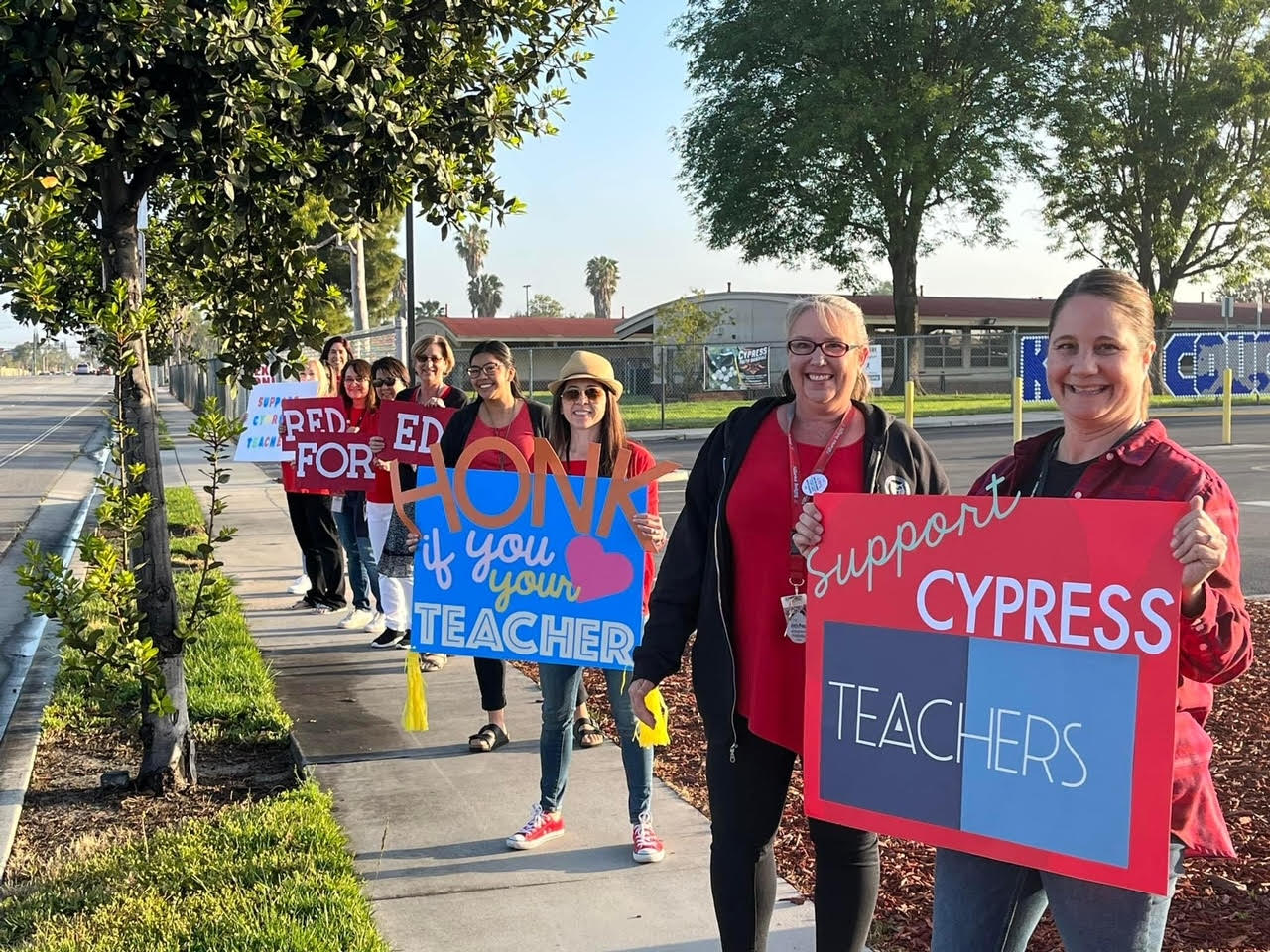 Teachers at Clara J. King Elementary in Cypress protest for higher pay and benefits. Courtesy photo.
Cara Patton, President of the ACT said the teacher group is experiencing growing community support. She said many citizens were "gracious enough" to speak in their favor at the last public meeting of the school board. Also, she said yard signs are going up around town supporting teachers.
"We appreciate the public support," said Patton.
Meanwhile, McLellan said he expected a counteroffer from the teachers and was "curious" why the district has not yet received it.
On April 25, the ACT confirmed they "will present a counteroffer" when the two sides meet again this Thursday, April 28. The ACT first wanted to poll members to make sure they were still united with their demands before presenting it.
While Cypress teachers are unhappy, Dunagan predicted they are a long way from any kind of a formal work stoppage. "We're not yet to that point," said Dunagan, "because well, frankly, too many of our teachers are just not willing to go there until we have to," she said.
"We have a lot of things we need to do for the kids," she said, "and there's just not enough time in an elementary school teacher's day to do them."
This story was written and reported by David N. Young. You can read more of David's reporting in the April 27 print edition of the Event-News Enterprise.
SECOND BELL
Other Stories We're Following
California delays Covid-19 vaccine mandate for K-12 Students until 2023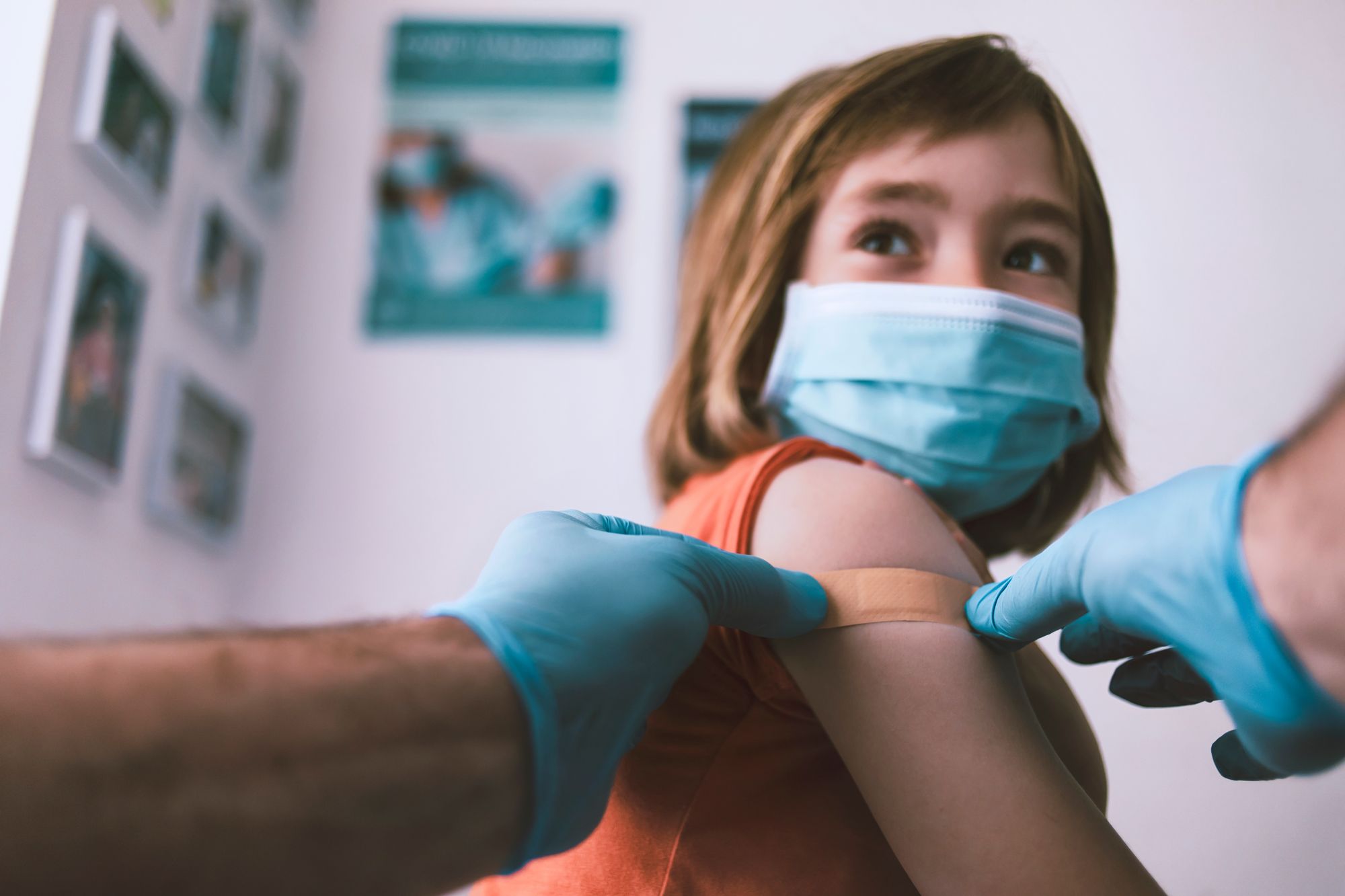 California lawmakers and officials are stepping back from a Covid-19 vaccine mandate for students at K-12 schools.
On April 14, State Sen. Richard Pan (D - Sacramento) announced he was holding Senate Bill 871, which would have added the Covid-19 vaccine to California's list of vaccinations required to attend K-12 schools. Pan cited lack of access to the vaccine for children and the low vaccination rate among children among the reasons.
"Until children's access to COVID vaccination is greatly improved, I believe that a state-wide policy to require COVID vaccination in schools is not the immediate priority, although it is an appropriate safety policy for many school districts in communities with good vaccine access," Pan wrote in his statement.
Also on April 14, the California Department of Public Health announced plans to delay Gov. Gavin Newsom's proposal to require students to be vaccinated against COVID-19 once the shots gained full approval from the U.S. Food and Drug Administration for a student's age group. Under Newsom's proposal announced last October, personal belief exemptions would be allowed.
Right now, the Pfizer-BioNTech Covid-19 vaccine is fully FDA approved for people 16 and older and has emergency use authorization for people ages five to fifteen.
In its statement, the CDPH said because the vaccines do not yet have full FDA approval for students in grades 7-12, the state would not enact a mandate for the 2022-23 school year.
The earliest a statewide vaccine mandate for students could take effect is July 1, 2023, it stated.
"Upon full approval by the FDA, CDPH will consider the recommendations of the Advisory Committee on Immunization Practices of the United States Centers for Disease Control and Prevention, the American Academy of Pediatrics, and the American Academy of Family Physicians prior to implementing a school vaccine requirement," read the CDPH statement.
Some school districts plan to implement a Covid-19 vaccine mandate for the 2022-23 school year including San Diego Unified and Los Angeles Unified.
Late last month, Los Alamitos Unified School District Supt. Andrew Pulver sent a letter to Sen. Pan opposing SB 871.
"We do not support mandating the COVID-19 vaccination as a required immunization for enrollment in public/private elementary or secondary schools," Pulver's letter read.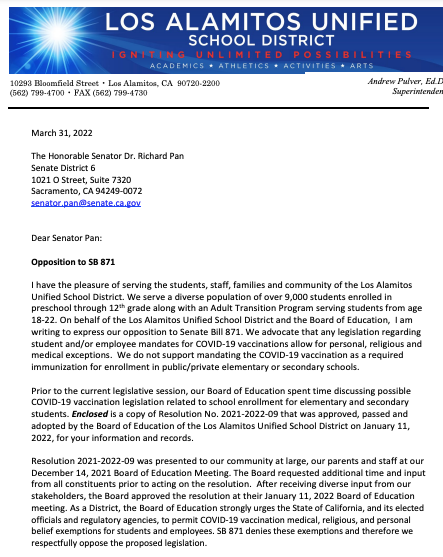 March 31 letter sent by Los Alamitos USD Supt. Pulver to State Sen. Pan in opposition to SB 871.
The letter also enclosed the resolution adopted in a 4-1 vote in January by the Los Alamitos USD Board of Education that urged state lawmakers to keep exemptions in place for the Covid-19 vaccine for staff and students.
A poll from February showed 55% of California parents supported a student vaccine mandate. But the numbers also reveal a partisan split with much more support from Democrats and much more opposition from Republicans.
Some California parents have staged protests and have said during school board meetings that they would leave the district if a Covid-19 vaccine mandate was enforced.
According to the Orange County Health Care Agency, vaccination rates for kids in Seal Beach, Los Alamitos and Cypress are higher than the county average. Countywide, 67.5% of youth ages 12-17 were fully vaccinated against Covid-19 as of April 19. For five-to-11-year-olds, it's 33%.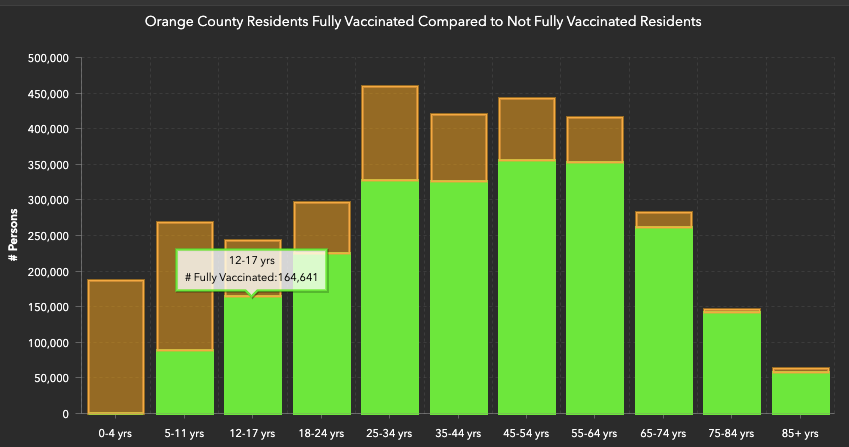 A graph from the Orange County Health Care Agency shows vaccination rates broken down by age group.
In the 90740 zip code, which covers Seal Beach, 75.4% of 12-to-17-year-olds are fully vaccinated. For kids between five and 11, it's 40.3%. In the 90720 zip code covering Los Alamitos and Rossmoor, 84.3% of 12-to-17-year-olds are fully vaccinated while 58.7% of five-to-11-year-olds have gotten both doses of the vaccine. In Cypress, or the 90630 zip code, 91.6% of kids 12 to 17 and 55.4% of kids five to 11 are fully vaccinated.
Spotlight Schools continues to track Covid-19 cases in the Los Alamitos USD.
A post on the district's Covid-19 dashboard from April 25 showed 20 cases. That's down from an April 13 update that showed 57 reported infections among staff and students districtwide. The dashboard only shows current reported infections.
Wondering about cases in other O.C. school districts? Follow OCCovidKids on Twitter for frequent updates from across the county.
Petition Approved to Collect Signatures in Effort to Recall Los Alamitos USD Trustee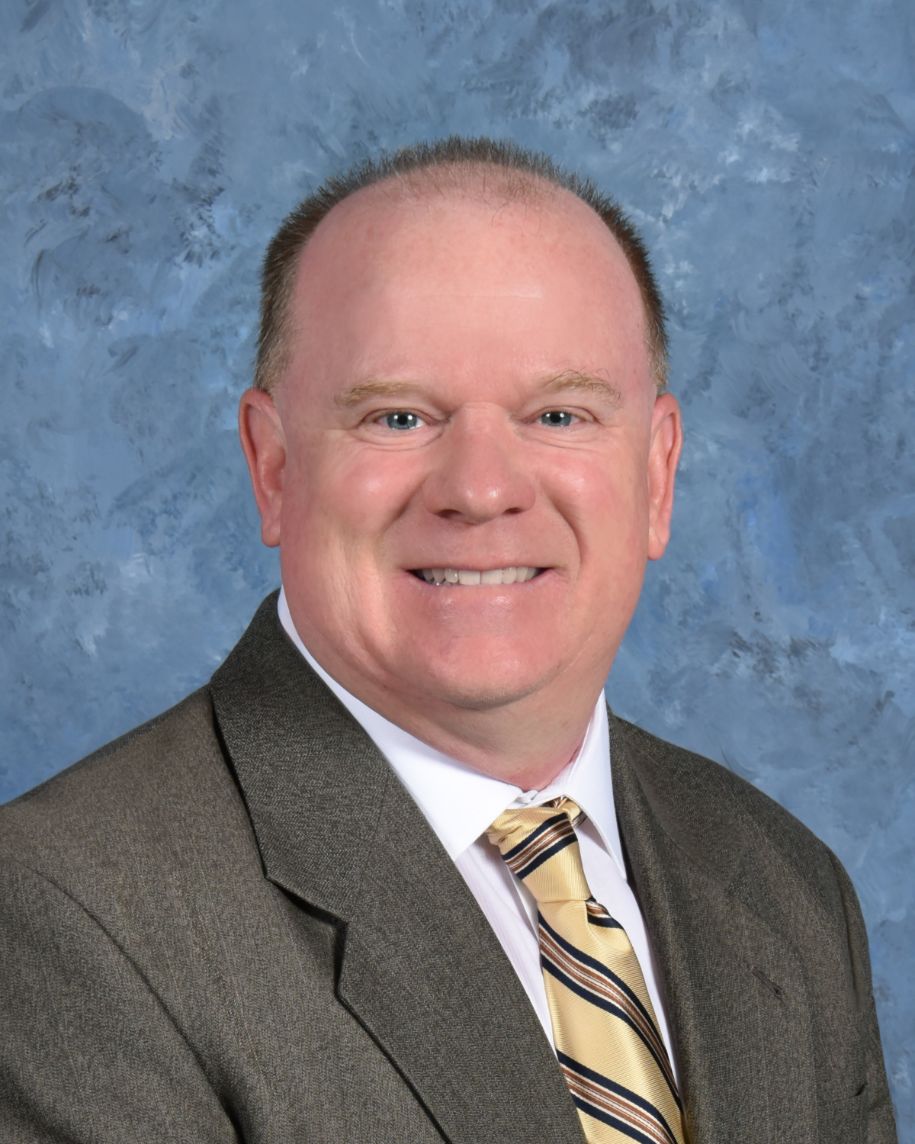 Los Alamitos Unified School District Board of Education member Scott Fayette has represented Trustee Area 4 since 2020. Courtesy photo.
The effort to recall Los Alamitos Unified School District Board of Education member Scott Fayette has cleared its first of many hurdles.
The petition to recall Fayette was approved by the Orange County Registrar of Voters' office, according to an April 25 email to Spotlight Schools.
That means recall proponents can now collect signatures from registered voters in Trustee Area 4 in the effort to trigger a recall election against Fayette.
To qualify for a ballot, proponents must collect valid signatures from around 1,800 registered voters. That amounts to 25% of the trustee area's approximately 7,300 registered voters. Signatures must be submitted by July 18, 2022 at 5p.m.
Trustee area 4 covers the College Park East and Old Town neighborhoods of Seal Beach. To find your trustee area, click here.
This recall effort was formally launched last month. It's the second time Fayette has been targeted for a recall since he took office in 2020. The first effort failed when organizers missed a filing deadline with local election officials.
Send us your election questions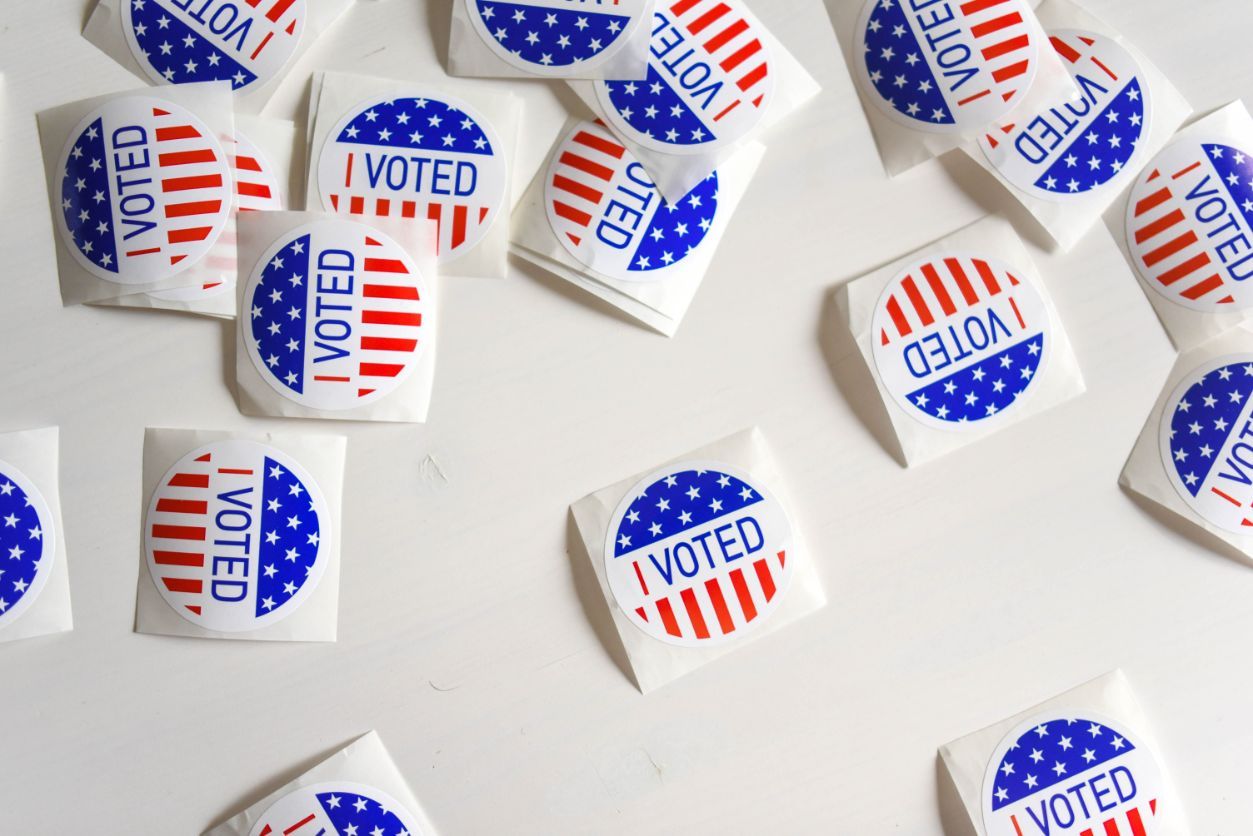 Photo by Element5 Digital via Unsplash
California's Statewide Primary Election is just six weeks away. There are a number of education-related races on the ballot including:
Three seats on the Orange County Board of Education
Orange County Superintendent of Schools
Spotlight Schools will be interviewing the candidates for the Orange County Board of Education - Area 2.
Let us know what you want us to ask them! Email hello@spotlightschools.com with your questions.
Other Stories Worth Reading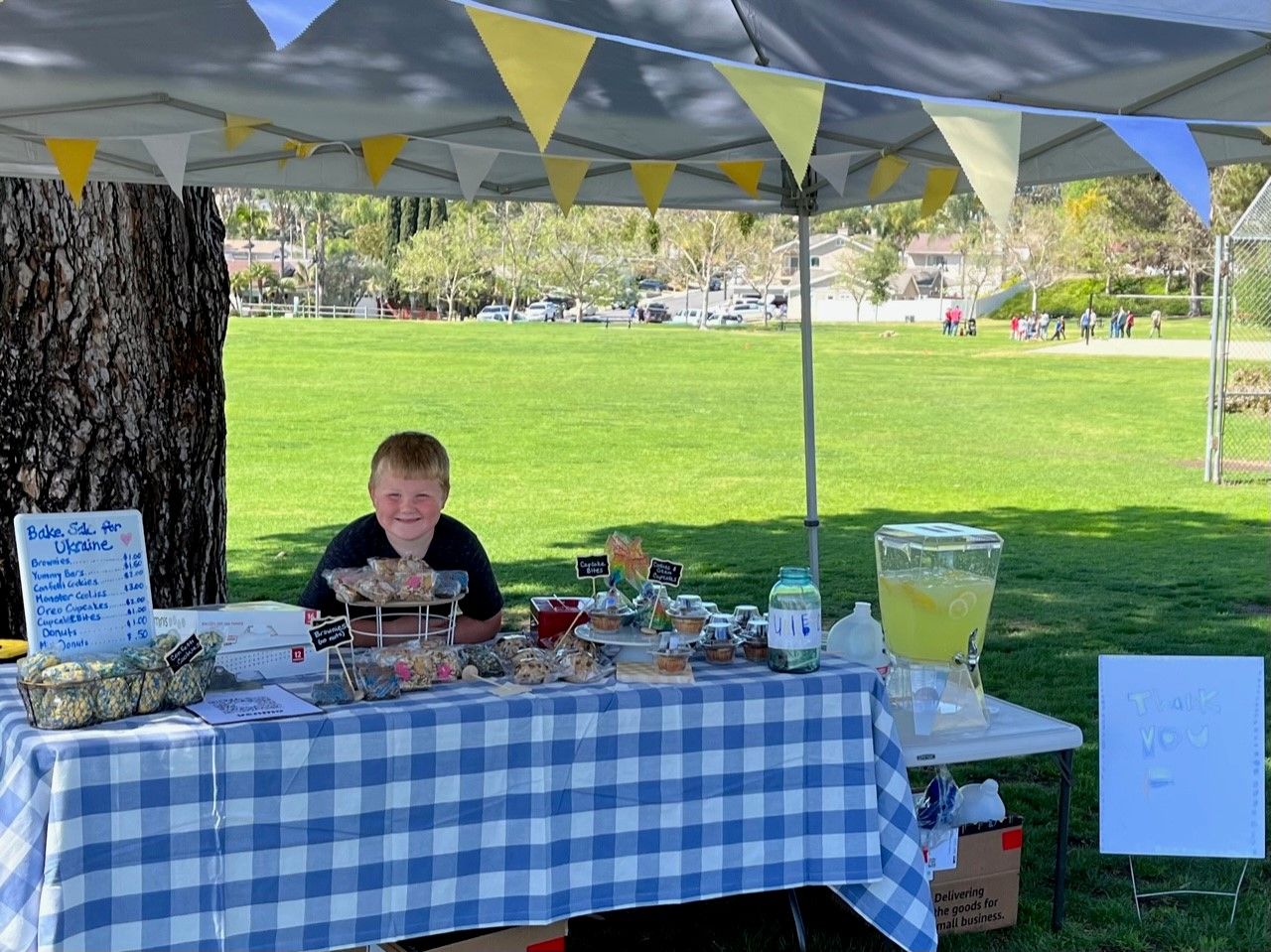 First grader Wyatt Eastman held a bake sale to raise funds for UNICEF Ukraine. Photo courtesy of Carl Hankey K8 Academy/CUSD Insider
EXTRA CREDIT
Meetings // Events // Opportunities // Resources
MEETINGS
HAPPENING TONIGHT, APRIL 26: The Los Alamitos Unified School District Board of Education is scheduled to hold a workshop at 4:30p.m. and regular meeting at 6:30p.m.
On the agenda for the workshop:
Oak Middle School will give its presentation to the board and present the Hero of the Heart award.
A presentation from the District Council PTA
Recognition of Teacher of the Year, Hopkinson Elementary kindergarten teacher Angie Haas.
You can watch the workshop live on YouTube here.
On the agenda for the regular meeting:
Reports from Board President Diana Hill, Supt. Andrew Pulver, Ed.D., and Student Board representative Will Brandenberger.
Health insurance rates for district employees and retirees for 2022-23. See the rates at item 12.o.
Resolution recognizing May 11 as Day of the Teacher.
You can watch the regular meeting live on YouTube here.
ICYMI: Find the district's highlights for the April 12, 2022 Board of Education meeting and workshop here. And be sure to check out the district's latest weekly summary of events in the April 15 edition of the video The Wrap-Up.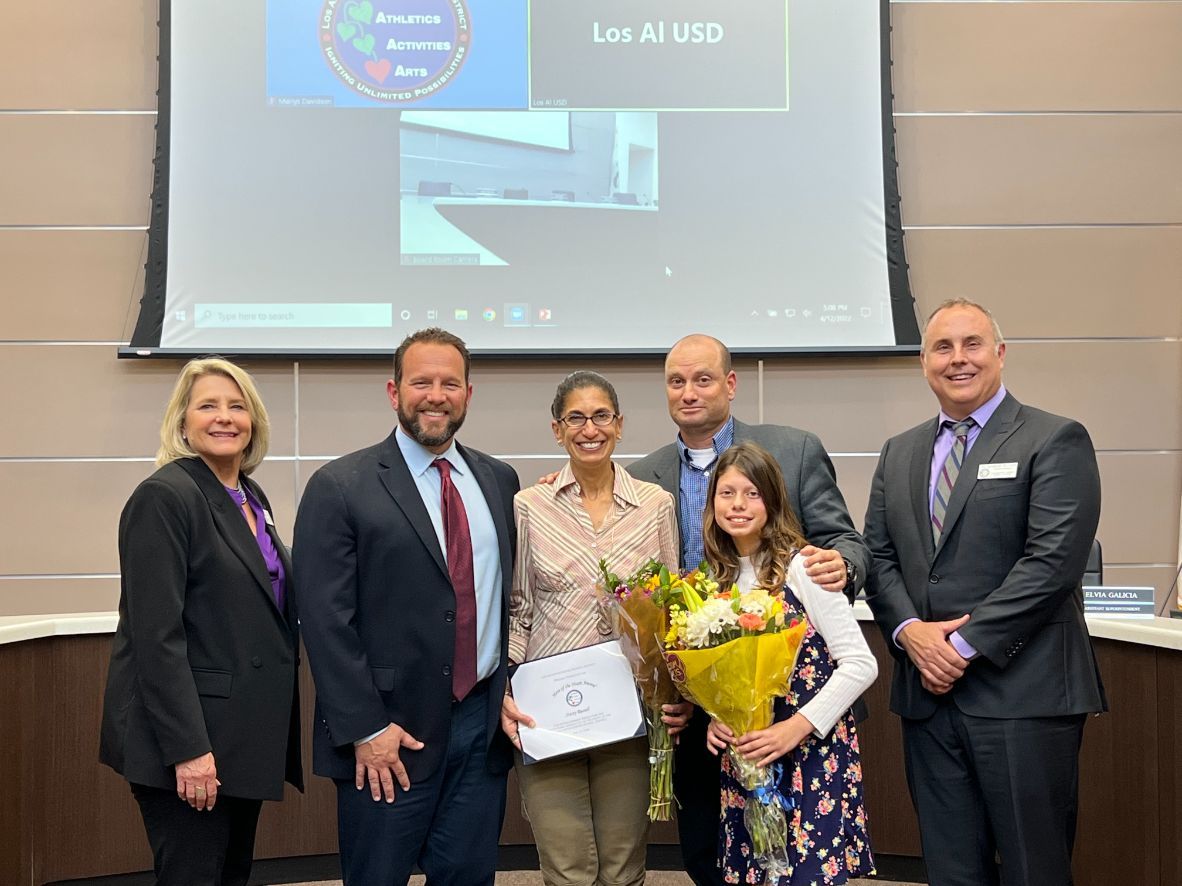 At the April 12 Board of Education workshop, Weaver Elementary School awarded Stacy Russell the Hero of the Heart award. Pictured are Board President Diana Hill, Weaver Principal Dr. Todd Schmidt, Stacy and her family and Supt. Dr. Andrew Pulver. Courtesy photo.
EVENTS
HAPPENING APRIL 28 & 29: Los Alamitos High School Drama presents "Museum" at the Black Box Theatre. Buy tickets here.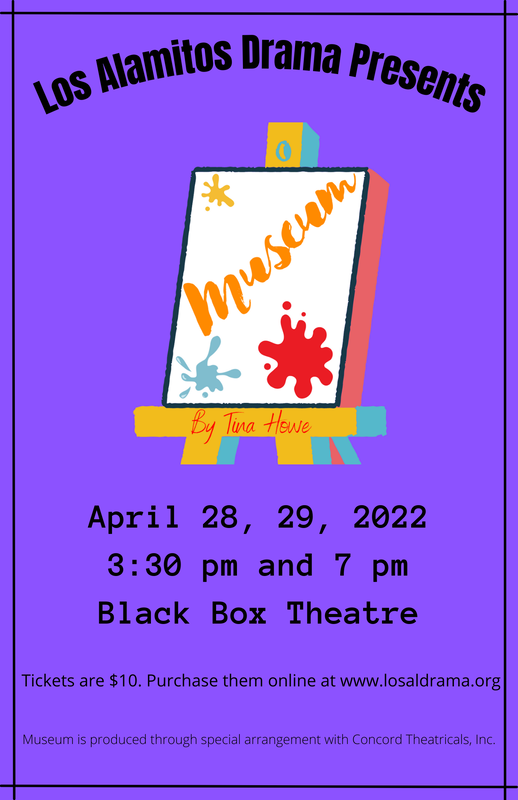 OPPORTUNITIES
The California Department of Education is seeking parents and guardians of public school students to join a Parent Advisory Council to the State Supt. of Public Instruction. Applications are due May 5. Download and complete the English application or Spanish application.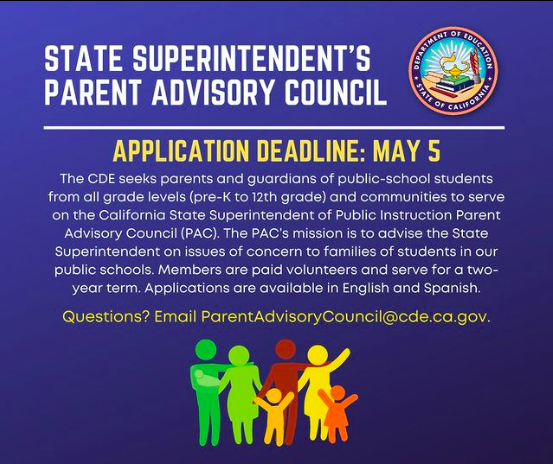 RECESS
Your Dose of Good News
They've got the Beat: The Los Alamitos High School Drumline's Stellar Season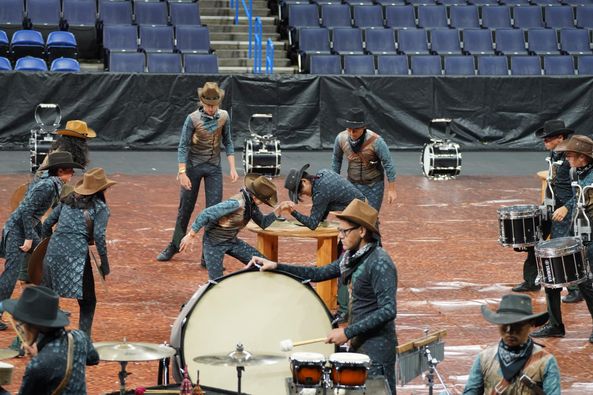 The Los Alamitos High School Drumline performs during the SCPA Championships in Ontario on April 16. Photo by Ben Wang.
The Los Alamitos High School Drumline's competitive season came to a close this month after the team took 6th place after advancing to the 2022 Southern California Percussion Alliance Championships held at the Toyota Arena in Ontario.
Drumline, led by coach Ezekiel Lanser, features musicians playing marimbas, known as the "pit crew" and a group of marching drummers known as the "battery" playing and performing routines.
The LAHS drumline competed in the SCPA Preliminary Competition against 53 schools and advanced to the championships ranked 8th overall. The LAHS team has 18 members when other squads typically compete with around 35 students, according to Patrick Guggino, parent of a drumline member and co-president of the Band Boosters, a non-profit run by parent volunteers.
"We're intensely proud of the time, effort, and dedication put in by the students and their coaches!" read a Facebook post from Guggino.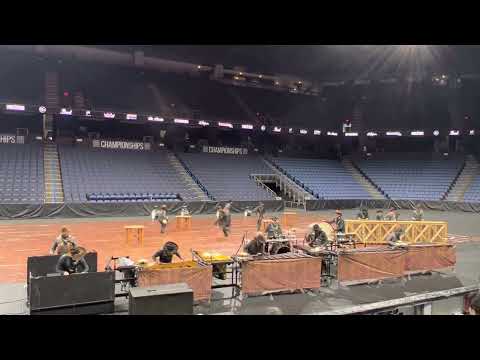 Video of LAHS Drumline performance during the April 16 SCPA championships. Video by Juni Banico.
The drumline is part of the Marching Band, led by LAHS Director of Bands, Paul Crockett. Crockett came to LAHS in August 2020, when a lot of music instruction had to take place virtually due to Covid-19 restrictions.
During public comment at the April 12 board of education meeting, multiple members of the LAHS marching band and parents praised Crockett, saying his passion for music has transformed students' experiences. They asked that he be given a full-time position in the district.
"When the pandemic hit, our band program took a massive hit," Jason Guggino, a sophomore and member of the drumline, marching band and concert band, told the board. "Mr. Crockett joined Los Alamitos band when it was at its lowest. But now he's bringing it back to its previous state."
After public comment, Supt. Dr. Andrew Pulver shared that he and other district officials also see how "exceptional" Crockett is and added that while he cannot talk about specific personnel, he said, "We are always looking to secure our best and most talented employees."
You can watch the LAHS indoor Drumline and Color Guard perform this Sunday at the high school for their Spring Showcase.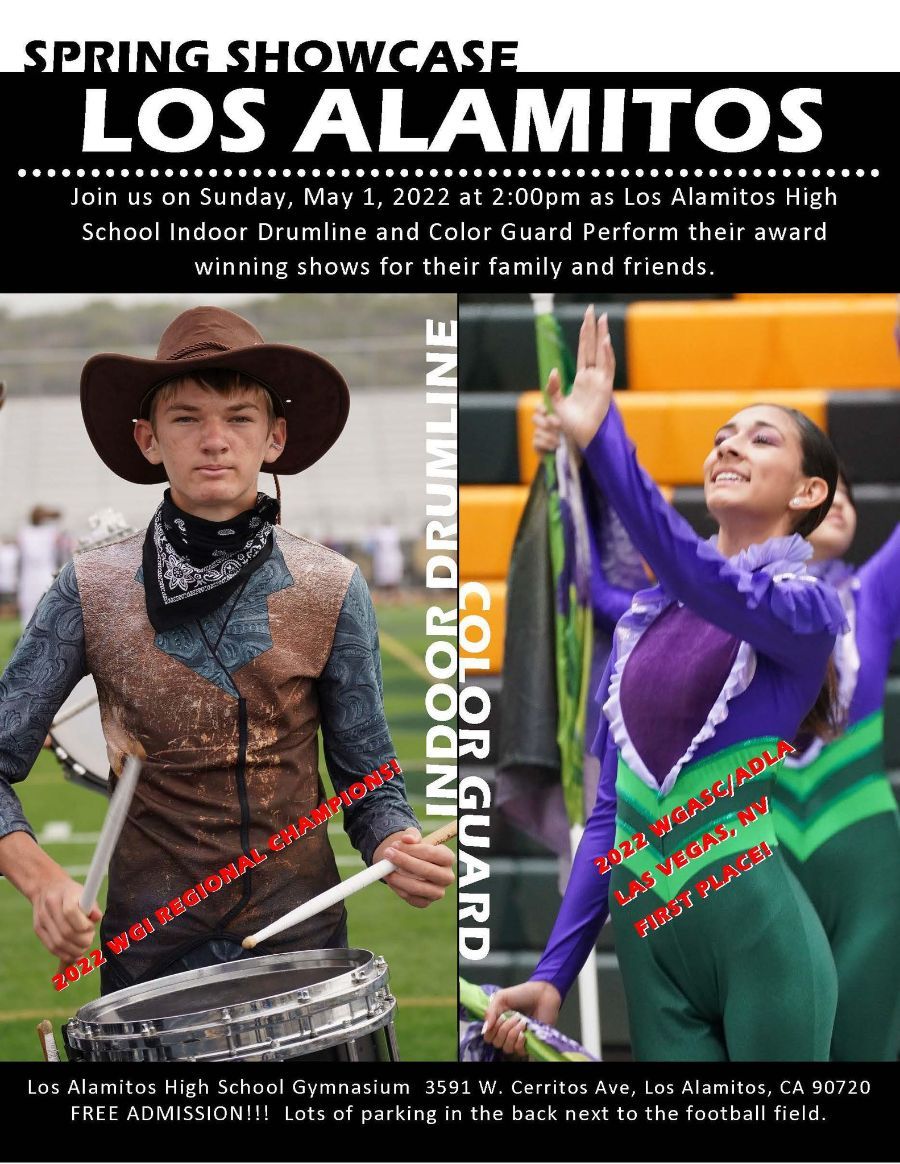 Semifinalists Announced for O.C. High School Artist of the Year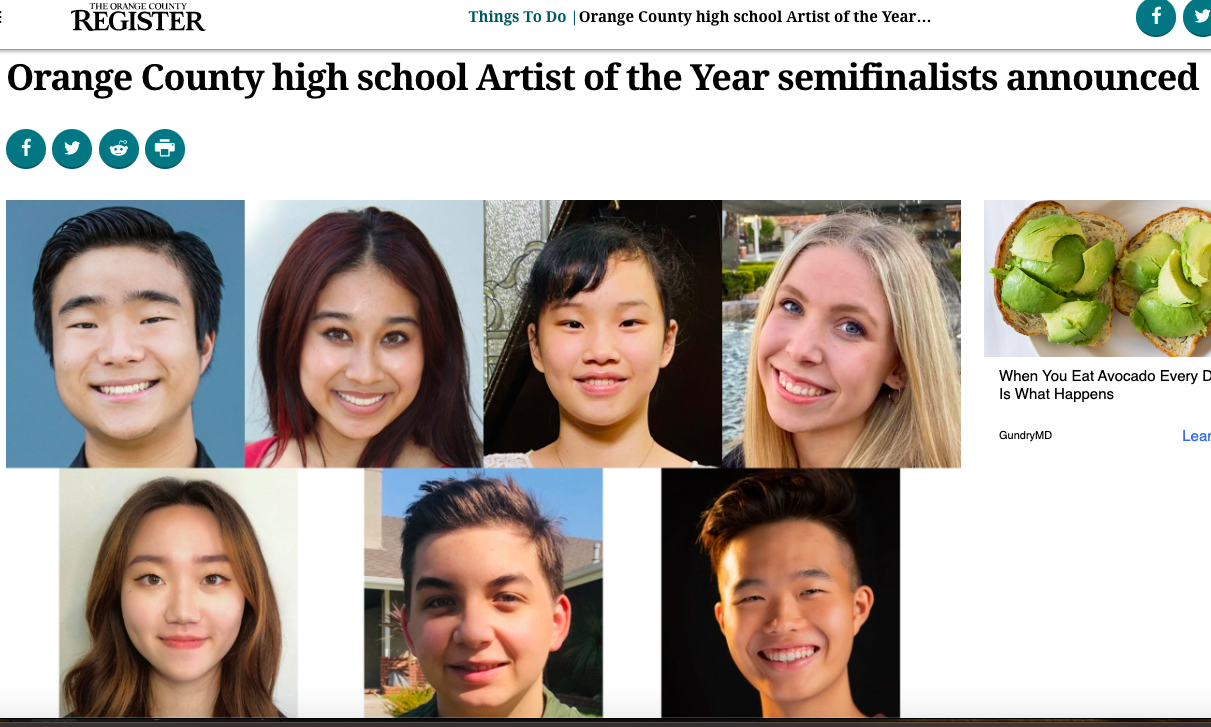 Screenshot from the The Orange County Register website.
The Orange County Register has announced the semifinalists for the 2022 Orange County High School Artist of the Year and three Los Alamitos High School students made the cut.
Out of more than 600 students countywide, the nominees have been whittled down to just fifteen for each of the seven categories. That includes LAHS senior Nikki Ocampo for acting, LAHS senior Max Nguyen for instrumental music, and LAHS junior Jamie Nguyen for vocal music.
On May 1, one student from each discipline, or a total of seven people, will be named as a 2022 Artist of the Year.
See all of the semifinalists, and their submissions, by clicking on each category link.
See the submission videos for the semifinalists from Los Alamitos High School below.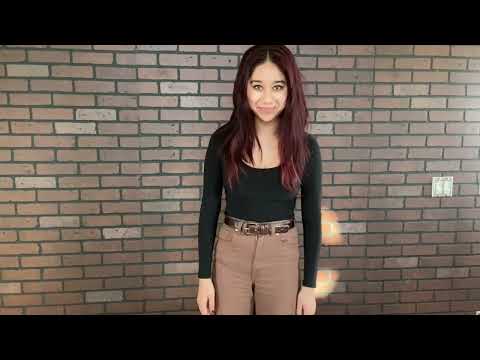 LAHS senior Nikki Ocampo is a semifinalist for acting.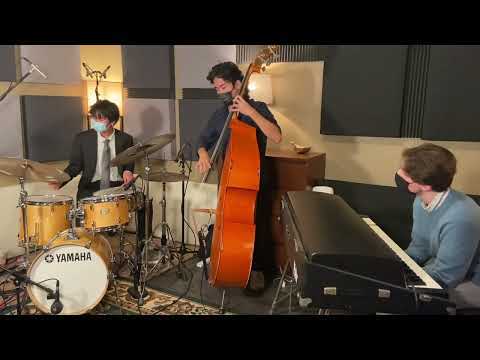 LAHS senior Max Nguyen, a semifinalist, plays jazz drums.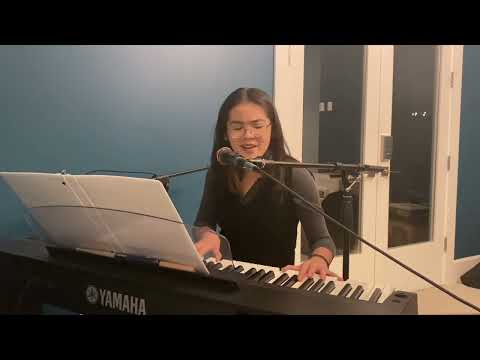 LAHS junior Jamie Nguyen is a semifinalist for vocal music.
Thanks for reading!
Forwarded from a friend? Subscribe to the Spotlight Schools newsletter here.
Follow us on Instagram @SpotlightSchools.
Our mailing address:
P.O. Box 164
Seal Beach, CA 90740

Copyright © 2022 Spotlight Schools, All rights reserved.