After months of negotiations, Cypress School District reaches deal with teachers' union
Both sides agree to terms for pay raises but it must still be ratified by union's nearly 200 members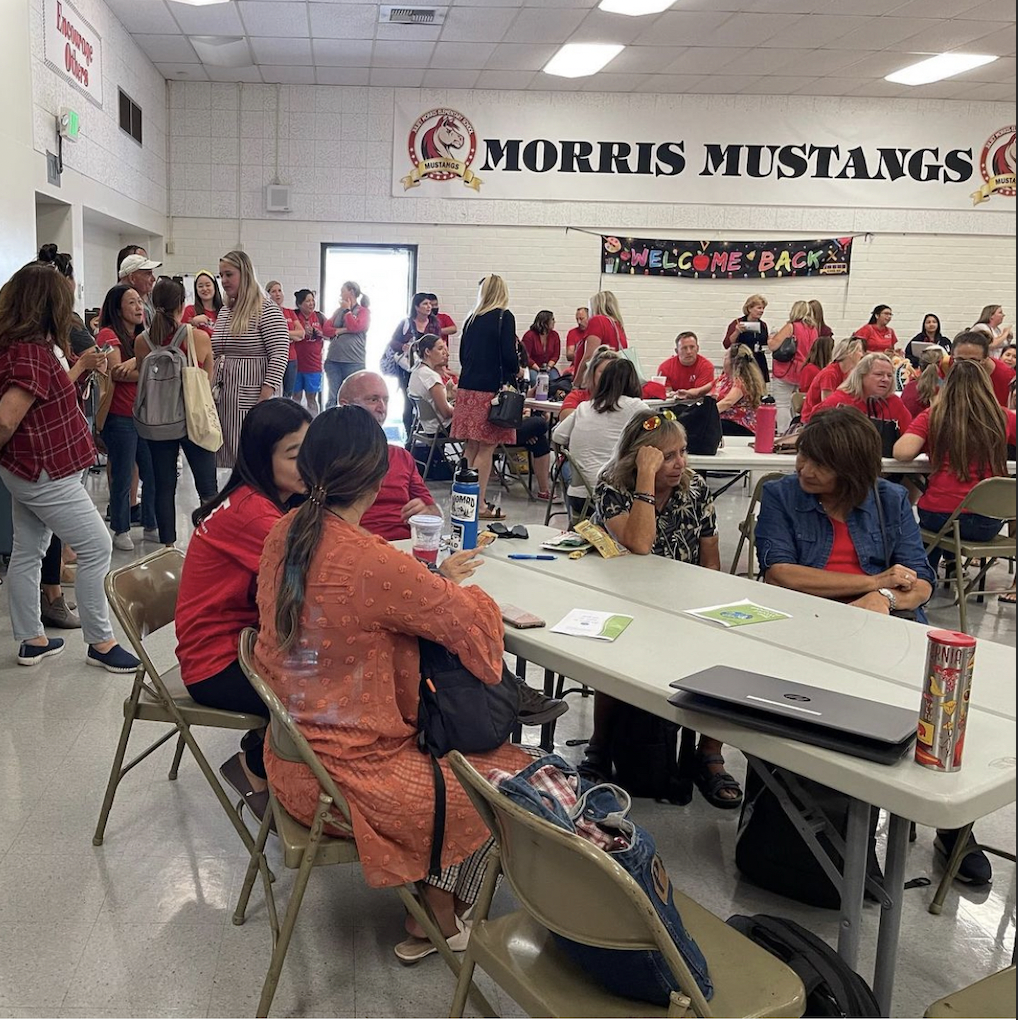 In only a second meeting with state mediators, both the Cypress School District and the Association of Cypress Teachers have confirmed that the two sides have finally agreed on terms for pay raises for the district's nearly 200 teachers .
"Success! A tentative agreement has just been reached," wrote Assistant Supt. for Business Services Dr. Timothy McLellan in an email on Friday, Sept. 9.
"I'm happy to announce we have reached a tentative agreement with the district for salary for the 2021-22 and 2022-23 school years," said a similar email statement from Elizabeth Dunagan, a teacher and the ACT's top negotiator.
The agreement marks a major achievement in an effort that dates back months with an  impasse being declared in May. A five-member team from both sides, the district, and the ACT, have been meeting since January trying to hammer out a contract agreement for the 2021-22 school year. Sticking points included pay raises and health care benefits.
"Our final agreement was for 3% retroactive for the 2021-22 school year and another 6% that was effective July 1, 2022," said Dunagan and confirmed by McLellan.
"This is a total increase of 9% on our salary schedule, which is a step in the right direction to making sure Cypress teachers are compensated comparably to surrounding districts," she said.
"The goal remains to ensure Cypress School District is able to attract and retain the best possible staff for the children of Cypress," said Dunagan.
She said that while the agreements were approved by both negotiating sides, it still has to be ratified by the ACT membership of nearly 200. "We will have a general meeting this week and then will vote to ratify after that," she said.
Further, Dunagan said there are still a few housekeeping items that need cleaning up.
"We will return to the table in a few months to address some ongoing concerns regarding working conditions with the district but anticipate those meetings to be productive and beneficial for our students," she said.
"We appreciate the efforts of the district negotiating team, as well as the efforts of the mediator, to help both sides find a solution that we can all live with. The support from our community has been amazing and we appreciate them more than I can say," said Dunagan.
"It might appear otherwise, but we love our teachers," said McLellan, who said the district was extremely happy with the outcome.
"We agreed to an increase to teacher salaries by 3% for the 2021/22 school year, effective retroactively to July 1, 2021. In addition, we agreed to increase teacher salaries by 6% for the 2022/23 school year, effective retroactively to July 1, 2022," he said.
"We appreciate our teachers and are excited a mutually acceptable agreement could finally be reached," the Assistant Superintendent said.
McLellan maintained throughout the negotiations that the 2021 Cost of Living Adjustment (COLA)  was insufficient to provide the size of the raise the teachers wanted without making other adjustments. Teachers, in the end, did agree with the three percent (retroactive) for the 2021-22 year. However, they were able to double that for 2022-23, giving teachers just under a 10 percent pay raise going forward.
Both sides believe they got what they needed to keep teachers, keep the district financially in balance and will now focus on improving the educational experience.
Throughout the earlier negotiating sessions, the district refused to offer more than a 3 percent pay raise without altering medical insurance premiums with so-called "CAPS" for some employee families.
The ACT was asking for a pay raise, with no health care premium caps, based on California's funding increase last year from a huge state surplus. In short, the district received a more than 5 percent increase across the board for 2021, giving teachers the justification for the 4.75 percent increase.
In May, the district ended the negotiations for 2021-22, calling for mediation from the Public Employees Relations Board, citing a lack of progress in negotiations. Both the district and its teacher's union are compelled to accept the power of PERB given to it by the state to mediate any unresolvable disputes.
The group's first meeting with a mediator from PERB was in July. They did not reach an agreement but agreed to meet again Sept. 8.
Although they were not able to reach an agreement on the first day of their second negotiating session with PERB, they apparently agreed to meet again on Friday morning, after which both sides announced a settlement had finally been reached.