Candidates for O.C. Board of Education share views; The basics of State testing; Car parade for graduating seniors happening June 4
LAHS football to open 2022 season in a game on ESPN2; A free full-day summer program for kids; What's happening at tonight's Los Alamitos USD Board of Education Meeting
LAHS football to open 2022 season in a game on ESPN2; A free full-day summer program for kids; What's happening at tonight's Los Alamitos USD Board of Education Meeting

Helping you better understand, navigate and participate in the TK-12 public school experience in Orange County.
In this week's newsletter...
May 10, 2022
FIRST BELL 🔔 Primary Election coverage: Three candidates running for the Orange County Board of Education share their views.
SECOND BELL 🔔What you need to know about CAASPP testing.💙 Support for local TK student battling brain cancer.
EXTRA CREDIT 📌Details on a FREE summer program for kids.
RECESS 👏🏼Graduating seniors are getting ready to roll in Rossmoor. 🚘 What's new for this year's parade honoring the class of 2022.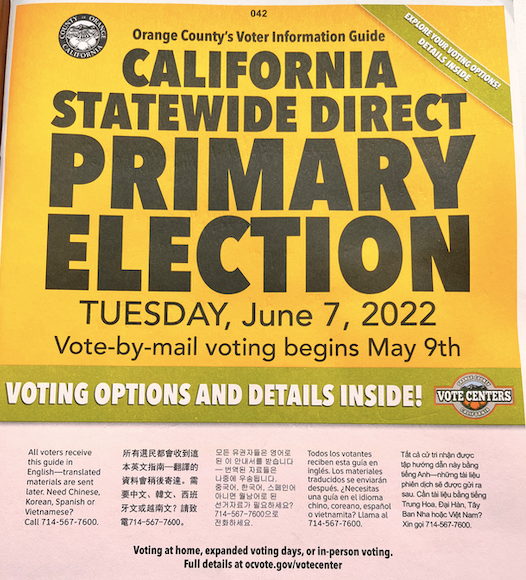 A picture of the cover of the Orange County Registrar of Voters information guide to the upcoming Primary Election.
Spotlight Schools is a nonpartisan, hyperlocal newsroom covering education. We are part of the Tiny News Collective, an effort to launch local newsrooms across the nation, and supported by a grant from The Google News Initiative.
We're shining a light on the stories, people and policies impacting you.
Yours in knowledge,
Jeannette Andruss, Spotlight Schools Founder and parent of two students in the Los Alamitos Unified School District
FIRST BELL
This Week's Top Story
Candidates for Orange County Board of Education: Trustee Area 2
You can already begin voting by mail in the June 7 Statewide Direct Primary Election. But it's not too late to learn more about the candidates on the ballot.
Spotlight Schools is here to help.
We're taking a closer look at the race to represent Trustee Area 2 on the Orange County Board of Education or OCBOE.
An important note: races for the OCBOE will be decided in the June primary. Unlike some other contests, there will not be a runoff in the November General Election. Also, this is a nonpartisan race so a candidate's party preference does not appear on the ballot.
WHAT DOES THE O.C. BOARD OF EDUCATION DO?
The board is composed of five elected trustees each representing a different geographic area of the county. Trustees must approve the Orange County Department of Education's budget and have oversight over some schools that are run by the county. The board does not have authority over local school districts.
Trustees also decide various appeals. That includes appeals from charter schools seeking approval to operate and appeals from students seeking to transfer between districts or students seeking to overturn an expulsion. Charter schools are publicly funded campuses that are run independently but must meet state requirements.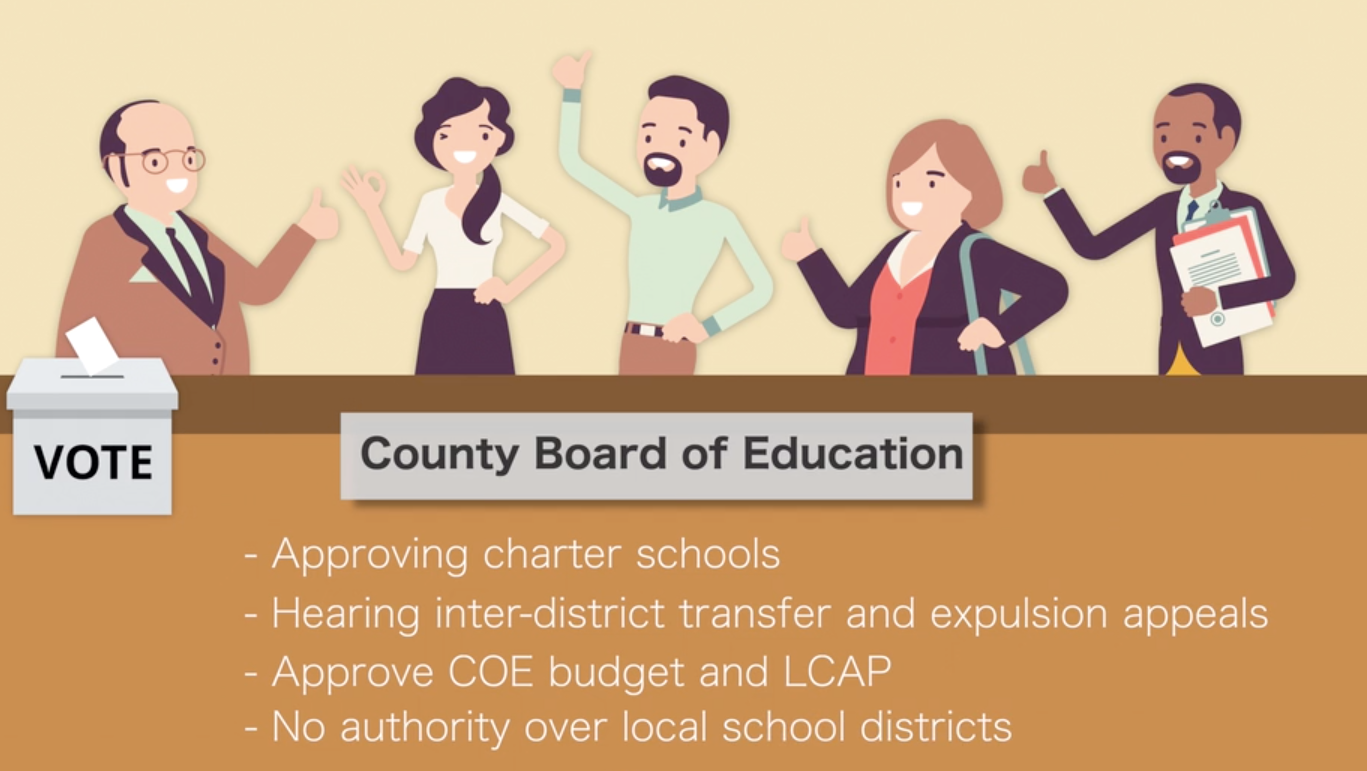 For more information, visit the OCBOE website or check out this explainer article from the Orange County Department of Education.
CHANGE IN MAPS FOR OCBOE TRUSTEE AREAS
The voting maps for the OCBOE were recently redrawn after the 2020 U.S. Census, which documents the population and demographics of the nation every ten years. (Of note: a legal battle played out over the redrawn maps including an unsuccessful lawsuit from a majority of the sitting OCBOE members.)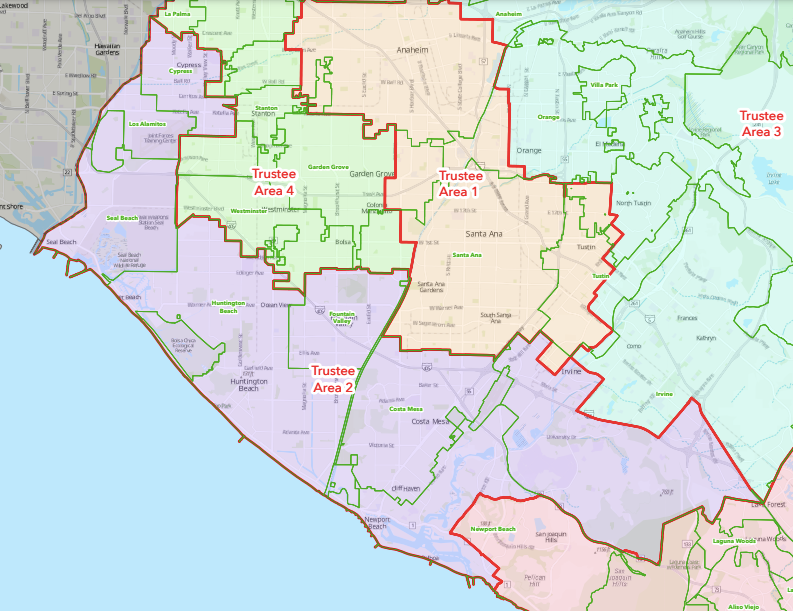 Map of Trustee Area 2 for the Orange County Board of Education.
Trustee Area 2 covers Seal Beach, Rossmoor, Los Alamitos, Cypress, Huntington Beach, Fountain Valley, Costa Mesa and parts of Newport Beach and portions of Irvine.
See a full map of all of the trustee areas here.
MEET THE CANDIDATES
Three people are running to represent Trustee Area 2. Spotlight Schools conducted roughly one-hour long interviews via Zoom with each candidate individually as well as some follow-up emails.
The candidates differ in their vision about the job of an Orange County Board of Education member. Here's one thing they have in common: they are all parents of children who attended public schools in Orange County.
MARI BARKE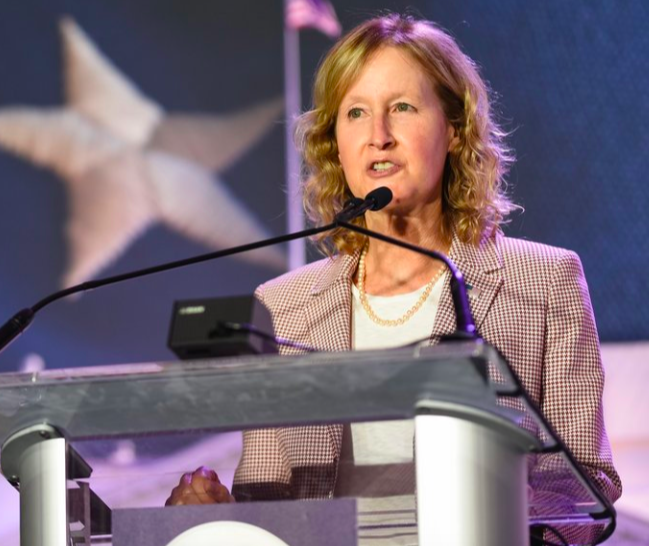 Mari Barke, current President of the Orange County Board of Education, is running for re-election to represent Trustee Area 2. Courtesy photo.
First elected in 2018, Rossmoor resident Mari Barke is the current president of the OCBOE. She is a staff member at the California Policy Center, a nonprofit think tank. Its founder opened a charter school with her husband, Jeffrey Barke, M.D., in 2020. The school recently received approval from the OCBOE to expand and operate as a countywide charter school. Barke abstained from that vote. She says she is committed to parental rights and making sure "children are not trapped by their zip code." She said she's voted to approve every parent requested interdistrict transfer. She cites the documentary Waiting for Superman as a major influence.
Learn more on Barke's campaign website.
MARTHA FLUOR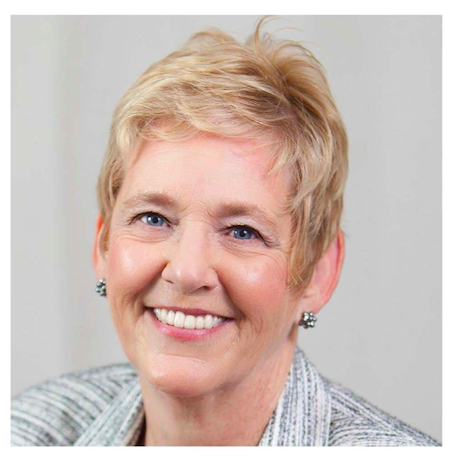 Martha Fluor, a former trustee on the Newport-Mesa Unified School District Board of Education, is running for Trustee Area 2 for the Orange County Board of Education. Courtesy Photo.
Martha Fluor was a trustee on the Newport-Mesa Unified School District Board of Education from 1991-2020. She said she's coming out of retirement to run for this seat, in part, due to the board's handling of an appeal from a charter school in her district in 2019. Fluor said she's "pro great schools, whether they're public, private or charter" and supports local control for school districts. She opposes the OCBOE's recent lawsuits including one against California Governor Gavin Newsom over his response to Covid-19, something Fluor said OCBOE trustees have no authority over. "It's about kids, not politics. It's about funding education, not litigation," Fluor's website reads.
Learn more on Fluor's campaign website.
CHRISTOPHER R. GANIERE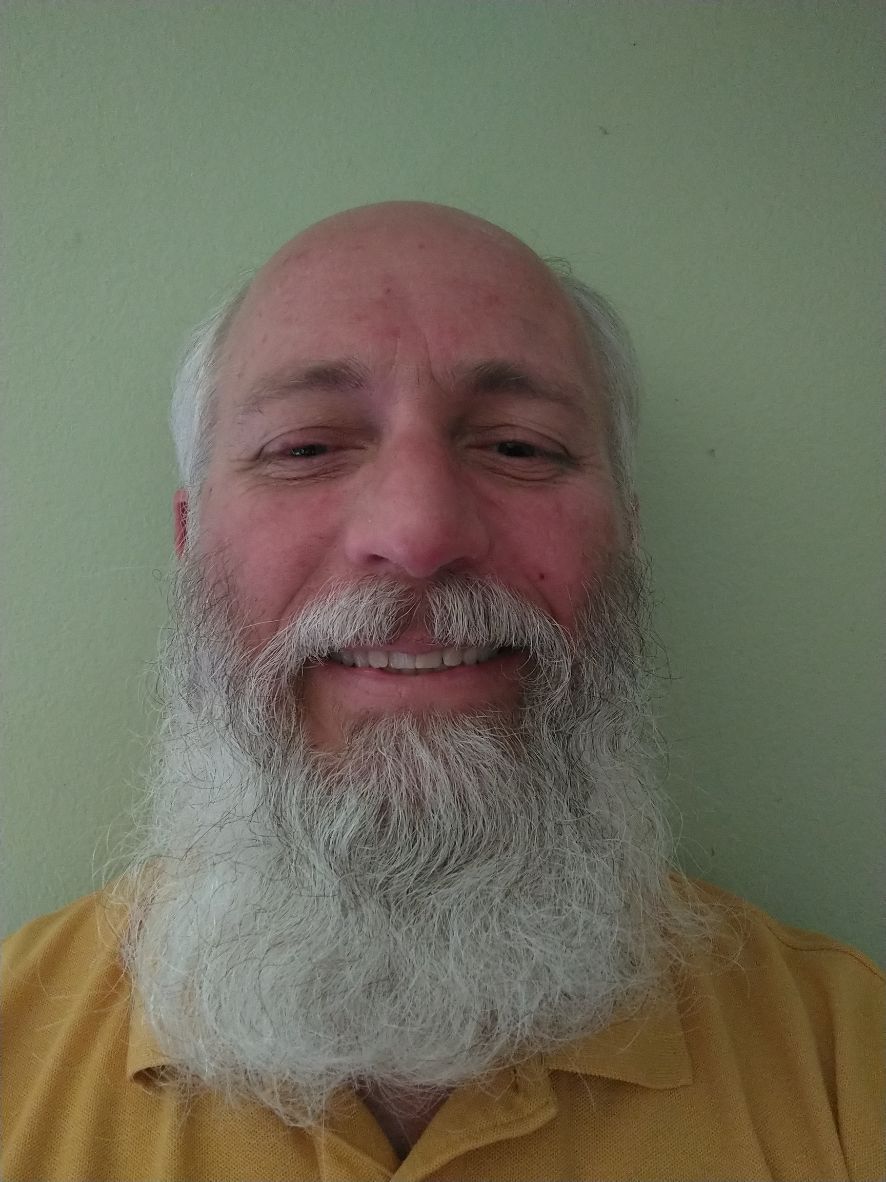 Christopher R. Ganiere, an architect and father, is running to represent Trustee Area 2 on the Orange County Board of Education. Courtesy photo.
Christopher Ganiere of Costa Mesa is a product of Orange County public schools. He has been active in the leadership of the Libertarian party of Orange County. An architect, Ganiere has worked for firms specializing in designing school facilities. Designing for schools has influenced how he views the needs of students and educators. Ganiere said he wants to make it easier for students to transfer outside their district. He also thinks students who are homeschooled should be allowed to participate in public school extracurricular activities. "[Homeschool] families pay the taxes too. They should have the same access that anybody has to that local school," he said.
Learn more on Ganiere's Instagram account.
CANDIDATE Q&A
The following responses have been lightly edited for clarity.
What is the role of the Orange County Board of Education and its trustees?
BARKE: "Technically, the OCBOE is an appeals board. And that was why I ran … because we appeal charter schools and interdistrict transfers and those are two ways that you can really change the trajectory of a child's life. You know, so many children are trapped by their zip code. They don't have good educational choices. Charter schools are often declined at the district level for various reasons. … We've not authorized every charter school. We've declined two that have come to us. But if we feel that the charter school is viable, and it offers choices, in a community where there aren't enough … we have a board that is very favorable for school choice."
FLUOR: The OCBOE should "rally the troops and ... support public education; support our kids. It's not about an ideology. It's not about being anti-union. It's about education and about what's in the best interests of the kids. And if that's a charter [school], great, no problem but … the majority of our kids in California and in Orange County are in public school. And private schools don't have the capacity to take them either. And charter schools don't have the capacity to take all the kids either. They get to pick and choose [students] as well. So, you know, that's one thing that the [OCBOE] can do is to express confidence in their locally elected school boards and in their local school districts."
GANIERE: Ganiere said the OCBOE acts as an "administrative body that distributes funds from the state." But he also stressed its role as hearing appeals from students seeking interdistrict transfers. "I'd like to see transfers become so easy that they can be accomplished in 24 hours. … Because everybody knows, some schools are really good and some schools really suck. And we should not be in the business of making sure the sucky schools stay around." Ganiere also thinks "we need to have a strict medical privacy attitude at the county level." "What I put in my body, what medication I'm on, what physical therapy I'm going through, what surgeries I have, that's for me to decide when to disclose it; not some staff-level person at a school district or board of education."
📌 Spotlight Schools will have more responses from the candidates in the May 11 print edition of the Event-News Enterprise.
ALSO: If you're wondering about the race for Orange County Superintendent of Schools, check out this recent article from The Orange County Register. It goes in-depth with the two candidates, incumbent Al Mijares, Ph.D, and challenger Stefan Bean, Ed.D.
SECOND BELL
Other Stories We're Following
What you need to know about State testing happening now
It's testing season in California schools. Right now, public school students from elementary school to high school are taking California Assessment of Student Performance and Progress tests or CAASPP, the state academic testing program.
Done annually and online, the CAASPP assessments include English Language Arts/Literacy (ELA) and mathematics for students in grades 3 through 8 and 11 and science for students in grades 5, 8 and 10.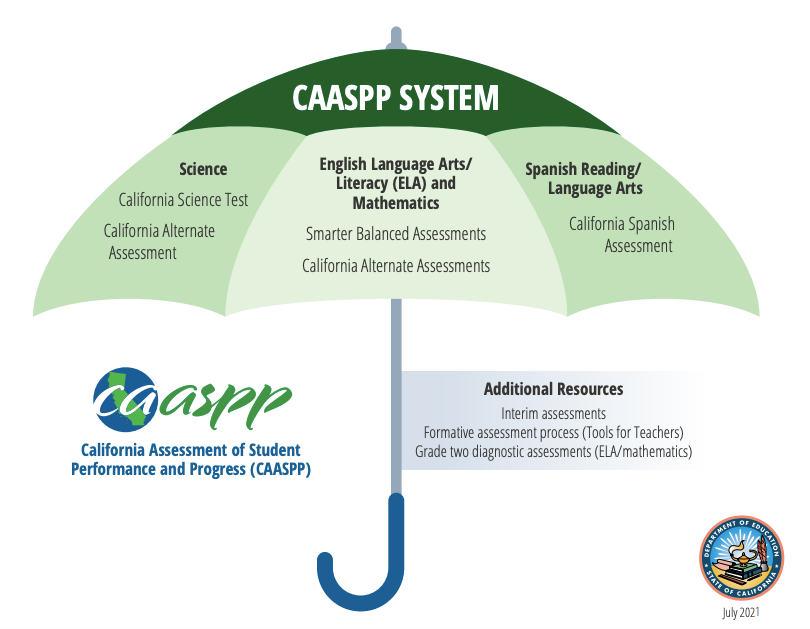 "​​These tests were created specifically to gauge each student's performance in mathematics and English language arts/literacy as they develop – grade by grade – the skills called for by the standards, including the ability to write clearly, think critically and solve problems. Teachers, business leaders and public colleges and universities all support these long-term learning goals, because they reflect what students need to be prepared for the career and college experiences that await them," reads the California Department of Education (CDE) website.
"The CAASPP test measures are only one metric used to look at student mastery of standards. Scores never negatively impact a student nor are they used for student placement," Melissa Davis, Director of Assessment and Accountability for Los Alamitos USD wrote in an email to Spotlight Schools.
According to the CDE, "California State Universities and many community colleges consider high marks on these tests among 11th-graders a reliable sign of readiness for college-level work."
Davis said that test results are not tied to funding for schools.
According to Davis, test results are sent to individual families. You can also find the schools' results for CAASPP testing in the School Accountability Report Card. Search for the SARC for your campus here.
And if you're wondering what your student is being asked, you can check out sample test questions online here.
Despite 'emergency' meeting, Cypress School District and teachers are headed to mediation
Although Cypress School District and its teachers' union are now destined for mediation, both sides held one last "emergency" negotiating session.
Apparently, the Public Employee Relations Board (PERB), the state's mediation agency, as a matter of course, reached out to both sides after the district filed paperwork to declare an impasse.
Elizabeth Dunagan, the chief negotiator for the Association of Cypress Teachers (ACT), said she suggested when contacted by PERB that the two sides should still be talking. Therefore, the state contacted the district and asked them to host one last session before the impasse would be approved.
Tim McLellan, Ed.D, the CSD negotiator, confirmed the sequence of events and said the two sides met on May 4.
The two sides can't agree on the amount for a salary increase and costs and coverage for health and welfare benefits.
McLellan said the district's offer to teachers had not changed. They offered two options to teachers; a 4.5% raise with a hard cap on health and welfare benefits for dependents of district employees or a 3% pay raise with no additional caps on benefits.
McLellan said ten of the county's 12 elementary school districts have established so-called hard caps on benefits.
Dunagan said teachers deserve more. They are asking for a 4.75% pay increase with no hard caps on benefits, she said.
"We (teachers) do a great job of educating children,'' said Dunagan. "It hurts," she said, and "it affects the energy and emotion when people in charge of your paycheck don't appreciate it."
"Until they (ACT) can justify how the district can afford their offer, we've made our final offer," McClellan said. Despite the impasse, he's hopeful for a resolution. "I'm optimistic we're going to get settled," again suggesting the third-party participation would be a "positive development."
The district and the teacher's union both must now await PERB to arrange for the mediation.
While negotiations may have bogged down in Cypress, the Anaheim Union High School District approved pay raises for its staff. The AUHSD Board of Trustees unanimously awarded a 3.5% pay raise for teachers and other school employee unions at a board meeting last week.
This story was written and reported by David N. Young. You can read more of David's reporting in the Event-News Enterprise.
School supports student battling cancer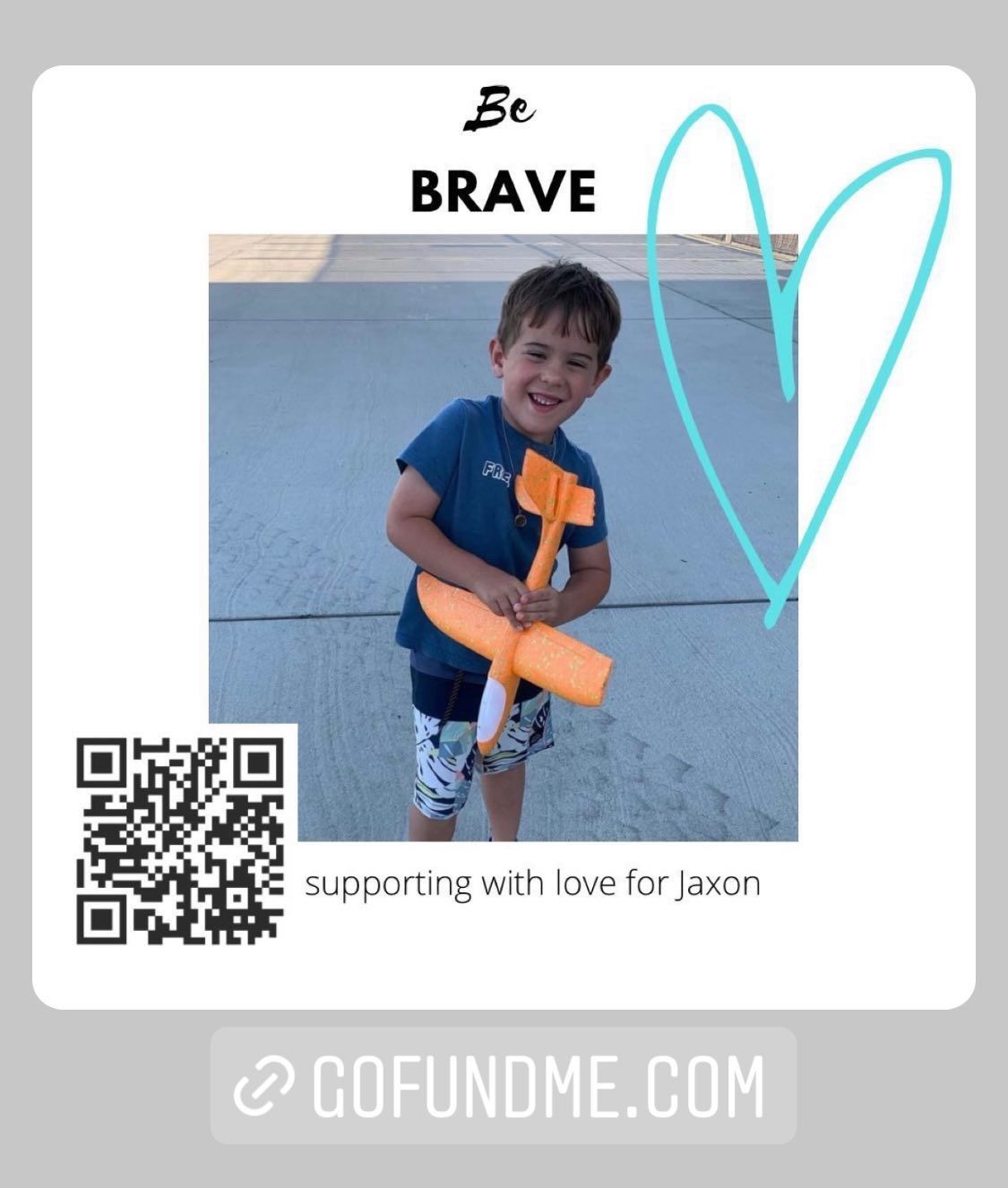 The McGaugh Elementary school community is wrapping its arms around a family in need. Last week, school leaders shared the heartbreaking story of Jaxon Curiel, a 5-year-old transitional kindergarten student at the Seal Beach campus. Jaxon is currently undergoing treatment for a brain tumor. The Curiel family recently traveled out of state for medical care.
On his last day in class before leaving for treatment, Jaxon got "A for a Day," a McGaugh honor bestowed on stellar sea lions.
You can follow Jaxon's journey and find out how to support the Curiel family at this GoFundMe page.
Other Stories Worth Reading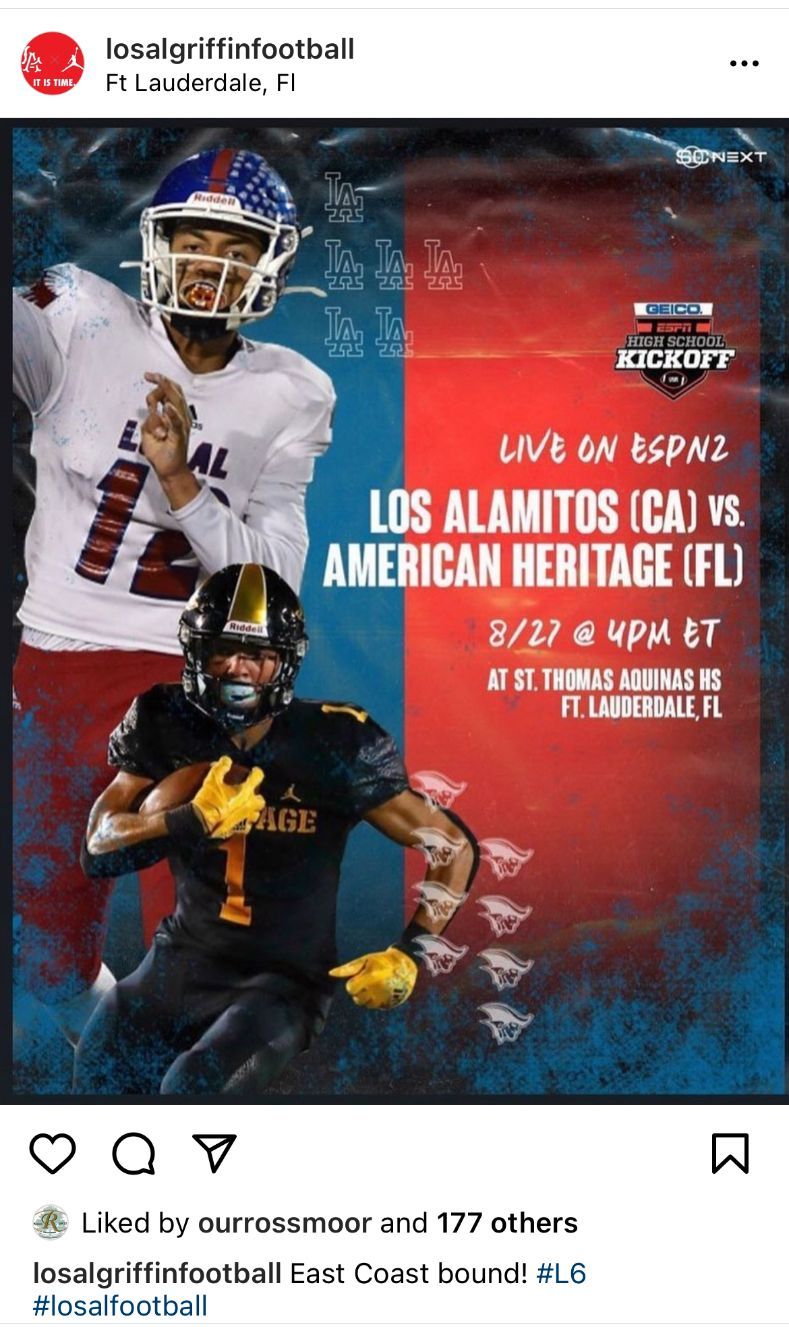 EXTRA CREDIT
Meetings // Events // Opportunities // Resources
MEETINGS
HAPPENING TODAY: The Los Alamitos Unified School District Board of Education is scheduled to meet for a workshop at 4:15p.m. and a meeting at 6:30p.m.
On the agenda for the workshop:
Los Alamitos High School will give its annual presentation to the board led by Principal Christiana Kraus, who will also announce the school's Hero of the Heart award winner.
Deputy Supt. Ondrea Reed will present a report on mental health.
You can watch the workshop streaming live on YouTube here.
On the agenda for the meeting:
The district is organizing how it will charge different groups for the use of district facilities and fields. This means the cost to use district facilities could change for some groups starting in Jan. 1, 2023. See more at Item 12.j. on the agenda.
Approval of contracts to repair and replace the roof and gutters at Los Alamitos Elementary at a total cost of approximately $821,300.
You can watch the meeting streaming live on YouTube here.
EVENTS
HAPPENING MAY 19-21: Tickets are on sale now for the Pops 2022 performances of the award-winning Los Alamitos Choirs. Buy tickets here.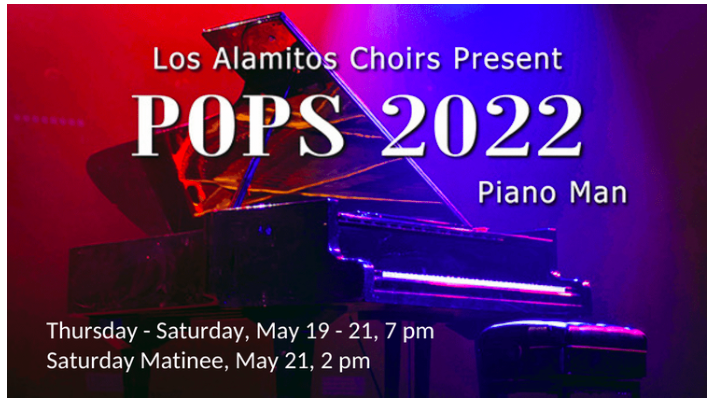 OPPORTUNITIES
The Los Alamitos Recreation and Community Services Department is offering its Summer Parks Program sponsored by Southland Credit Union. The drop-in program is free. More information here.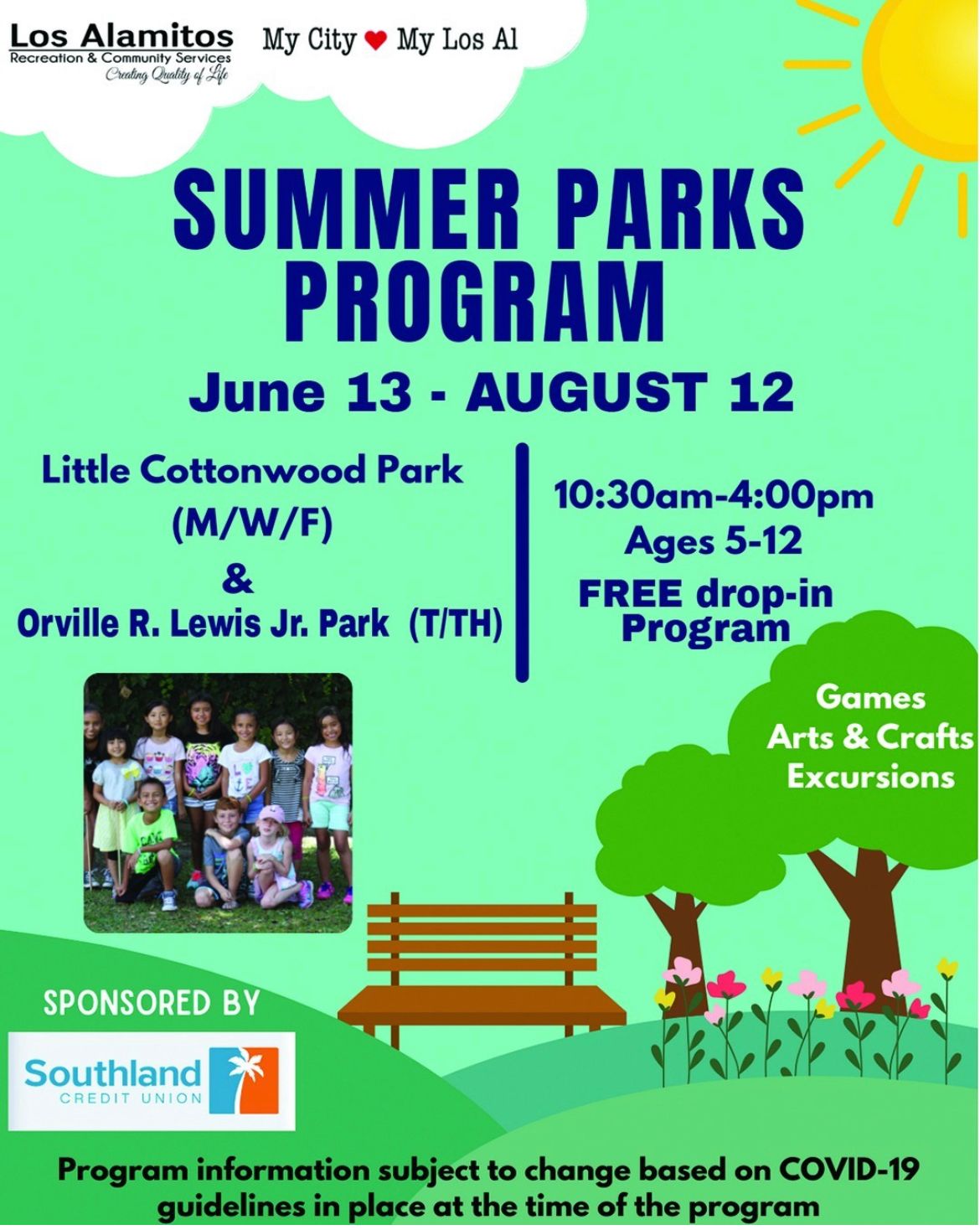 SPECTRUM NEWS CHALLENGE: Become a contestant on the Spectrum News Challenge, a nationally-televised program where high school students compete to win prizes and the title of "Spectrum News Challenge Champion." You must be an incoming high school junior or senior and have written permission from a parent or a legal guardian to participate. Apply here.
RECESS
Your Dose of Good News
Graduating Class of 2022 to be honored in 'super fun' parade
Registration for vehicles starts May 16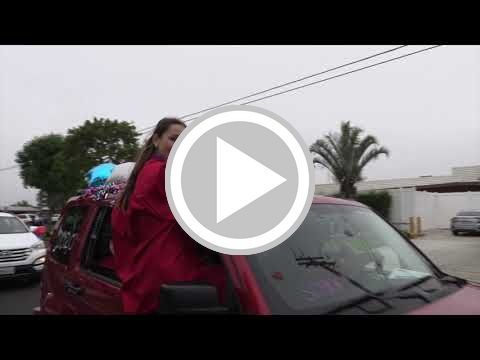 Video of the 2020 parade for high school seniors shows how the tradition first started.
Rossmoor Homeowners Association member Jo Shade is revving up the engines and getting ready for this year's upcoming parade honoring high school seniors graduating in 2022.
What began as a necessity during the depths of the pandemic is quickly becoming a celebrated community event.
This year's parade will take place June 4 and will feature spectators cheering as students in decorated cars travel the streets of Rossmoor.
"It's going to be super fun," said Shade.
She said registration begins May 16 and "we're doing things a little differently this year." First, she said, since most people are back to work, the event will be held on a weekend rather than a weekday.
Shade said there will be a "grand marshal" of sorts in the parade, this year honoring longtime Rossmoor resident Georglyn Seligman. She said Georglyn "was our first RHA member, joining the association 65 years ago" and has dedicated herself to Rossmoor ever since.
Shade said the Los Alamitos High School award-winning drumline has agreed to be part of the parade this year. Haven't seen the drumline yet? Take a look at this video of their recent performance.
"It's going to be so exciting," she said.
To register, click here or on the flyer below.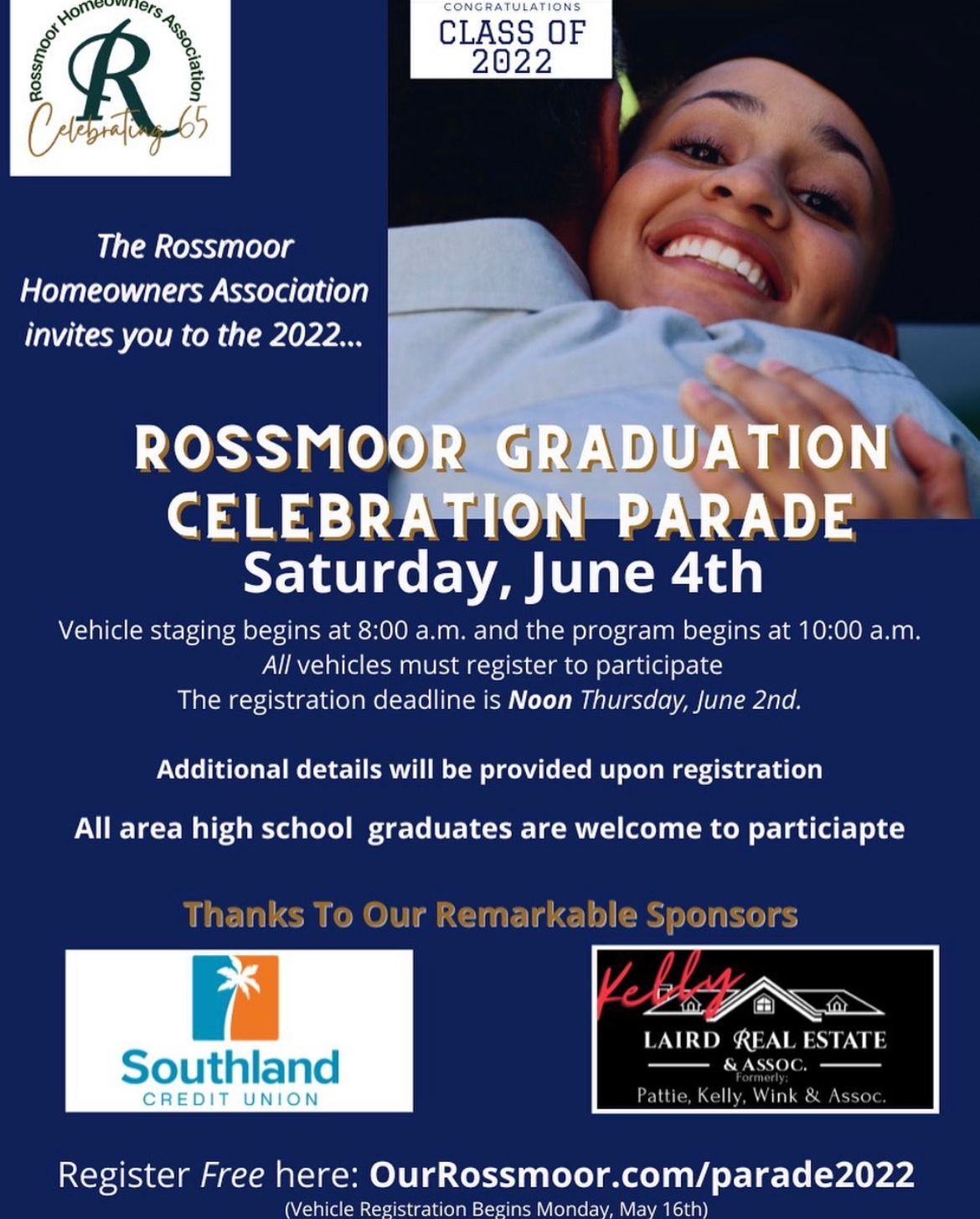 This story was written and reported by David N. Young.
Thanks for reading!
Forwarded from a friend? Subscribe to the Spotlight Schools newsletter here.
Follow us on Instagram @SpotlightSchools.
Our mailing address:
P.O. Box 164
Seal Beach, CA 90740

Copyright © 2022 Spotlight Schools, All rights reserved.