Board Discusses How to use District's Dwindling Bond Measure Funding; Two Los Alamitos High School Show Choirs are National Champions!
Upcoming Parenting workshops; The Youth Center meets its fundraising goal; Plus, McAuliffe Middle School Students Collect Soda Can Pull Tabs for a Good Cause
Upcoming Parenting workshops; The Youth Center meets its fundraising goal; Plus, McAuliffe Middle School Students Collect Soda Can Pull Tabs for a Good Cause

In this week's newsletter...
March 29, 2022
FIRST BELL 🔔 What's Happening with Los Alamitos USD's Bond Measure Money?
SECOND BELL 🔔Los Alamitos High School Show Choir Programs are National Champions!
EXTRA CREDIT 📌Upcoming Parenting workshops you won't want to miss.
RECESS 👏🏼McAuliffe Middle School students collect soda can pull tabs for a good cause.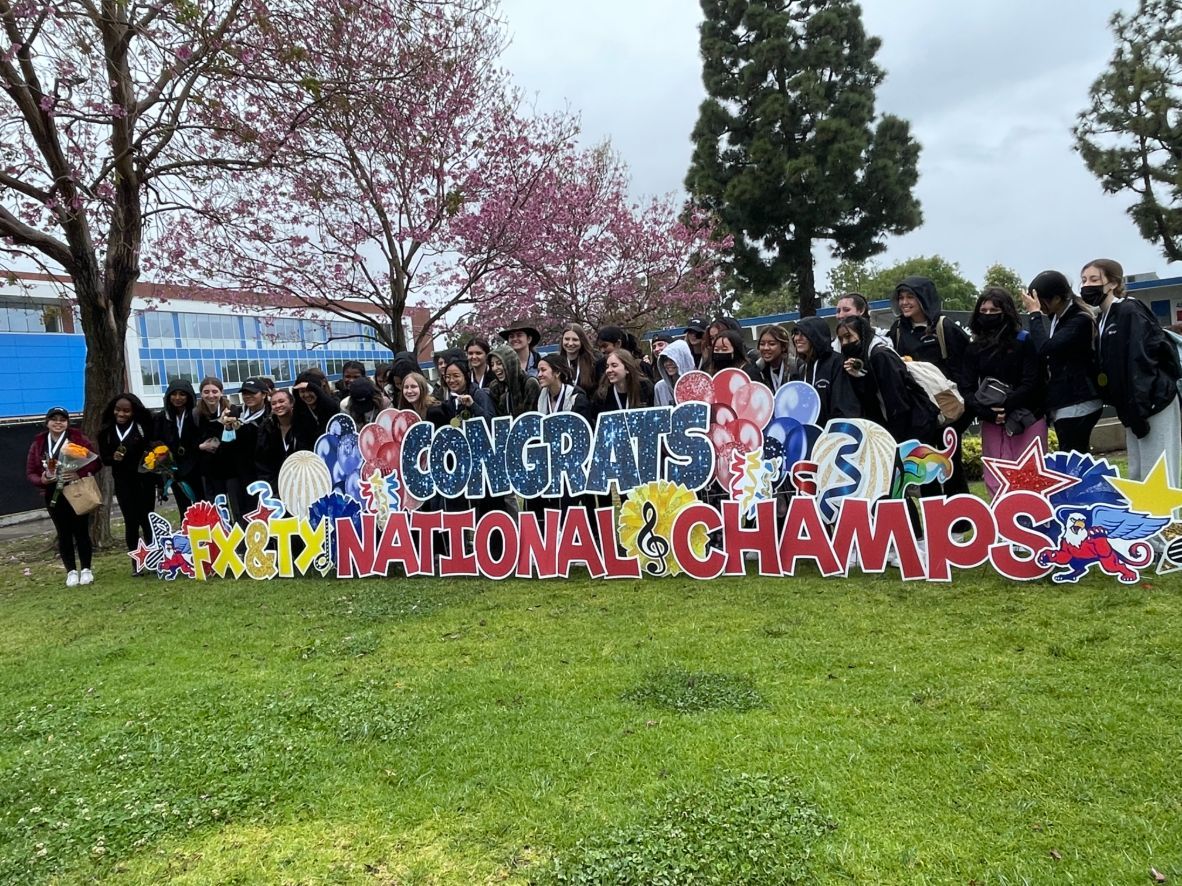 Members of the Los Alamitos High School Show Choir program are cheered as they return to the campus after the Sound FX and Soundtrax choirs earned top honors at the Show Choir Nationals last weekend in Nashville, TN. Courtesy Photo.
Spotlight Schools is here to help you better understand, navigate and participate in the TK-12 public school experience in Orange County.
Please send feedback/story ideas/questions to hello@spotlightschools.com.
Yours in knowledge,
Jeannette Andruss, Spotlight Schools Founder and parent of two students in the Los Alamitos Unified School District
FIRST BELL
This Week's Top Story
Board Deciding how to use District's Dwindling Bond Dollars
In 2018, residents in the Los Alamitos Unified School District voted to raise property taxes to finance a $97 million bond measure. Measure G was pitched as a way to pay for infrastructure upgrades at the more than 50-year-old Los Alamitos High School campus.
Nearly four years later, millions of dollars from Measure G and Measure K, which was approved in 2008, have paid for projects at the district's nine campuses across Rossmoor, Los Alamitos and Seal Beach.
At LAHS, that includes the $9.2 million aquatics center that opened in 2020. Then there is the gleaming high-tech three-story S.T.E.M. building now under construction and slated to open for the 2022-23 school year. Up next, a second gymnasium at LAHS that could become a competition facility.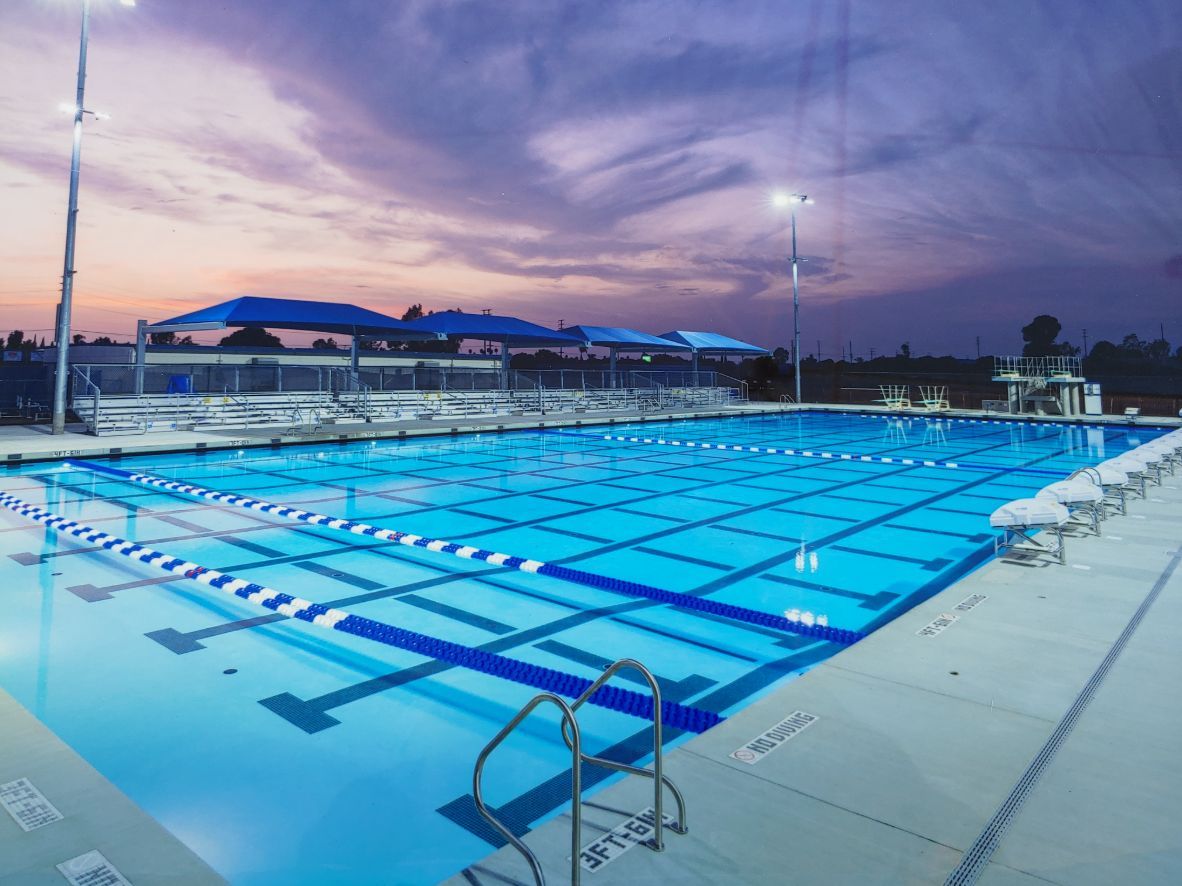 Passed in 2018, Measure G Bond money paid for a new Aquatics Facility at Los Alamitos High School which opened in 2020. Photo by David N. Young
After all these projects, bond measure money is running out as construction costs continue to skyrocket. Now the district is faced with deciding how to best use the dwindling bond dollars.
"I want to thank the community for their trust," Board President Diana Hill said in a phone interview this week, crediting district voters with supporting the two bond measures that have financed many improvements at the schools.
"The district has been really good stewards of that money. We've been able to stretch it as far as we could," she said. But Hill acknowledges the time has come to make some challenging decisions on how to allocate the depleting funds.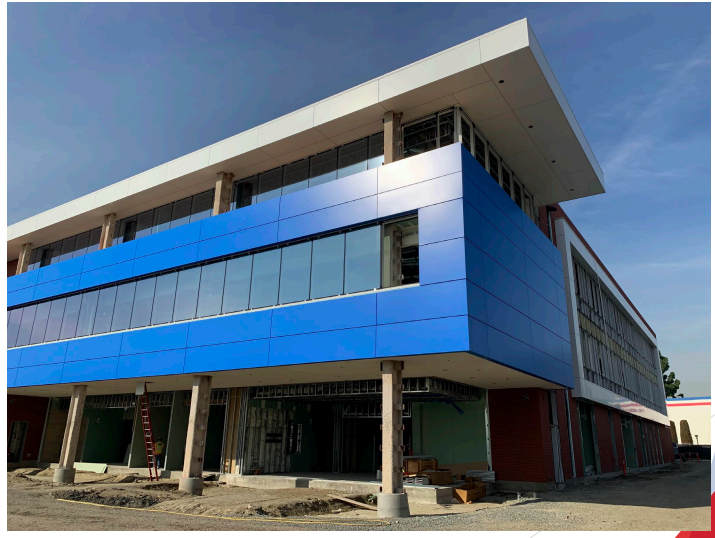 Measure G Bond dollars are paying for the new multistory S.T.E.M. building on the Los Alamitos High School campus that is due to open for the 2022-23 school year. Photo courtesy Los Al USD.
Soaring Costs of Second Gymnasium Force Board to Consider Options
Those challenging decisions are now front and center with the district's latest construction project -- adding a second gymnasium to the high school campus that would accommodate multiple sports teams and be able to host assemblies.
"As we move forward we're really trying to find what is the most economical way for us to construct this gym while meeting all of our needs at the high school," C.J. Knowland, Director of Facilities, Maintenance and Operations, told board members at the March 22 Board of Education meeting during a presentation on the scope, design and cost for the gymnasium project.
The proposed design for the nearly 38,000 square-foot gymnasium includes three full competition courts, 2,000-seat bleachers, a weight room and outdoor fitness areas, a concession stand, additional restrooms and multiple team rooms.
There's also a plan to build a circulation corridor alongside the courts that would help limit the wear and tear from spectator traffic on the gym floor.
That cost for this plan based on feedback from campus stakeholders exceeds the original $20 million budget for the gymnasium project.
Depending on the materials used and the design, the cost was estimated to be between $27 million and nearly $34 million, according to the presentation given by Westgroup Designs, the architecture firm hired by the district.
"That scope has expanded but … I don't know if our budget has expanded yet," Supt. Andrew Pulver said early on in the discussion at the March 22 meeting. "And so we will have to make some difficult assessments along that," meaning the board could consider increasing the gymnasium budget at the expense of other projects.
For example, one option is dipping into an $11 million allocation for upgrades like new carpet and paint for high school classrooms.
At the March 22 meeting, the board was shown costs for specific items in the gymnasium project. They were then presented with options of what could be eliminated or built at a later date to get closer to a $20 million budget.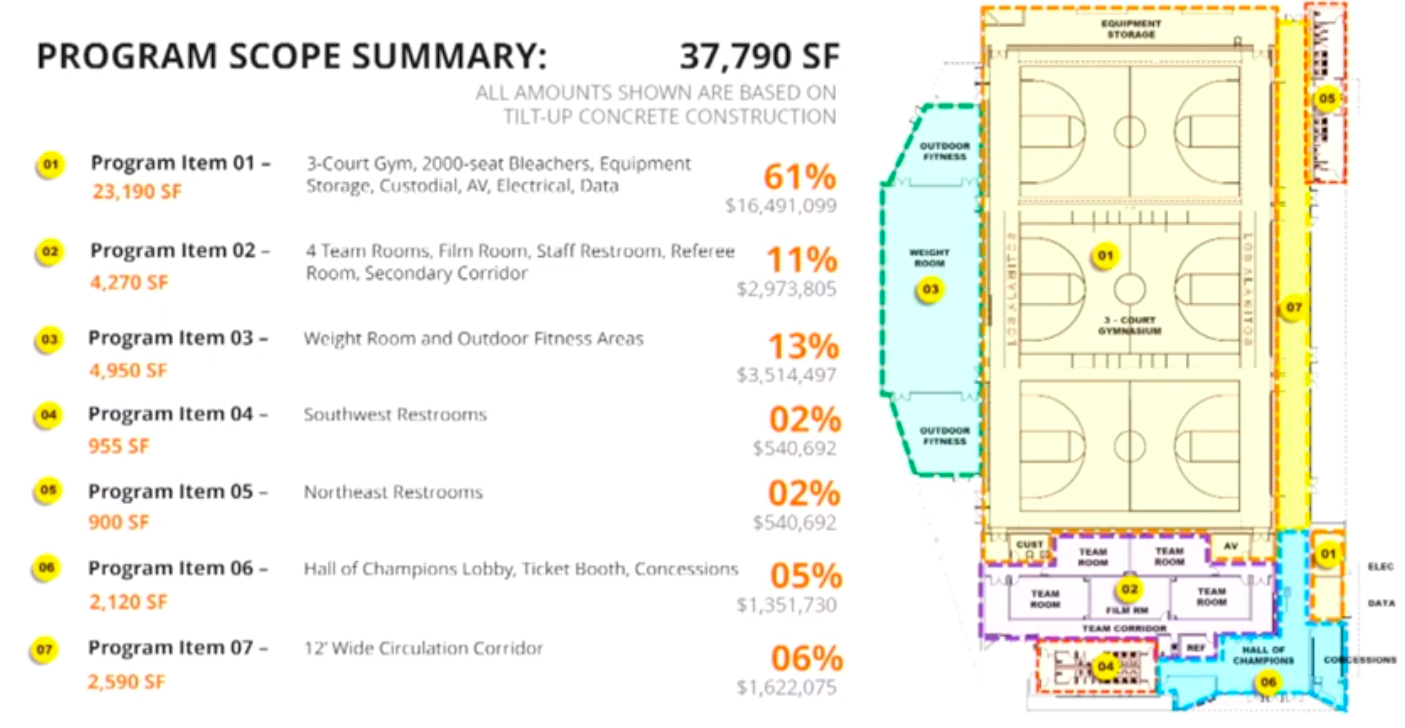 Screenshot from a presentation on a proposed design for a second gymnasium at LAHS given at the March 22 Board of Education meeting.
Board members decided not to shift funding around and instead chose to consult further with campus staff to find out their priorities.
"I would love the input of the staff and I think we need to look at cutbacks on the things that could be put in later at the least amount of cost, like the weight room," board member Marlys Davidson said. "You know, we don't always get everything but then we work towards getting it," she added.
One potential source of additional money is matching funds from the state of California. With a budget surplus, Governor Gavin Newsom and state lawmakers are proposing sending billions of dollars in one-time money to schools for construction and infrastructure projects. But it's not yet clear how that money would be given out or allocated.
Want to know more? The Citizens' Bond Oversight Committee is set to meet tomorrow (March 23) at 6:30p.m. at the board room at 10293 Bloomfield Street. You can also watch it on Zoom here.
McGaugh Elementary Presents During Board Workshop
During the board workshop on March 22, Principal Issaic Gates and students from J.H. McGaugh Elementary school presented to board members.
Parent volunteer Claudia Vecchio Wille was awarded the school's "Hero of the Heart" honor. Rah, McGaugh! (Note: my children attend McGaugh.)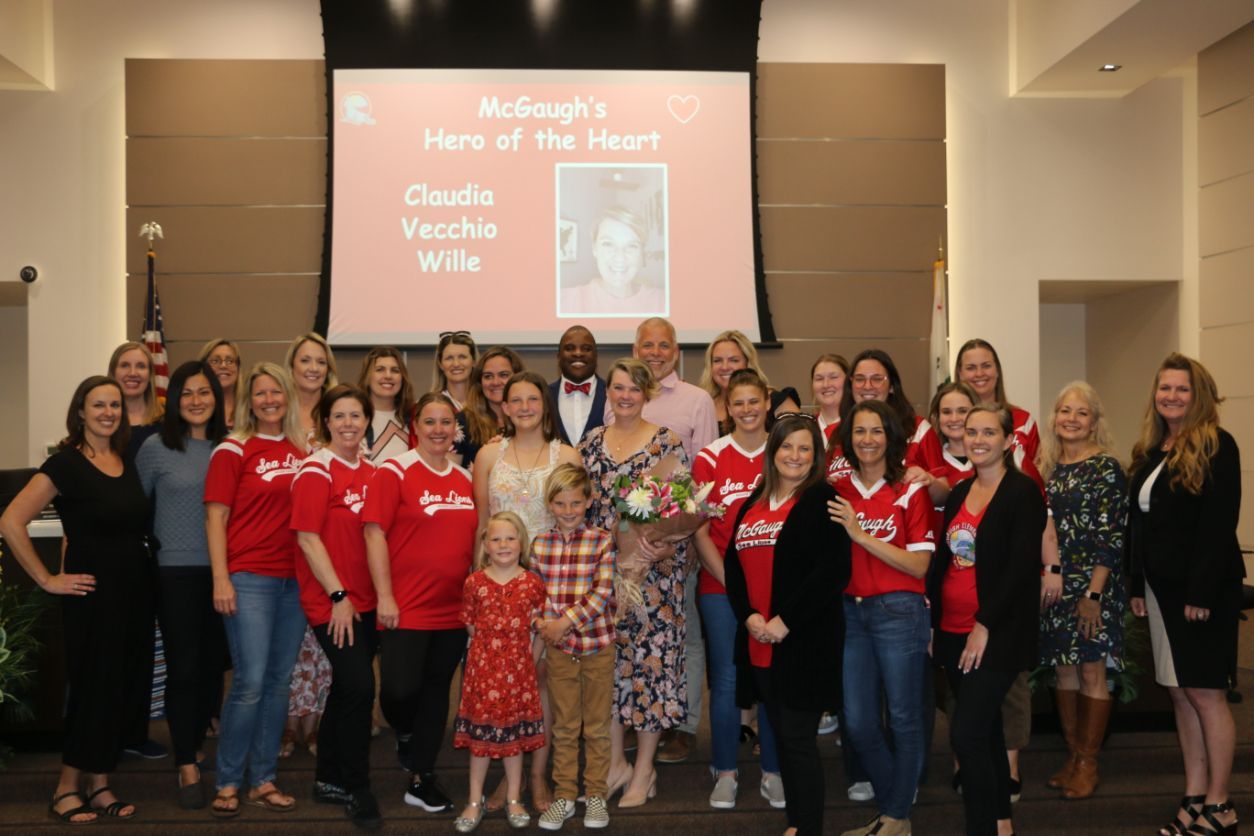 McGaugh Elementary school staff pose after the campus gave its presentation to the Board of Education and honored parent volunteer Claudia Vecchio Wille with the 'Hero of the Heart' award. Courtesy Photo.
ICYMI: The district is now offering a summary of board meetings called Board Meeting Highlights. Check out the recap of the March 22 meeting on the district's website.
SECOND BELL
Other Stories We're Following
LAHS Show Choirs named National Champions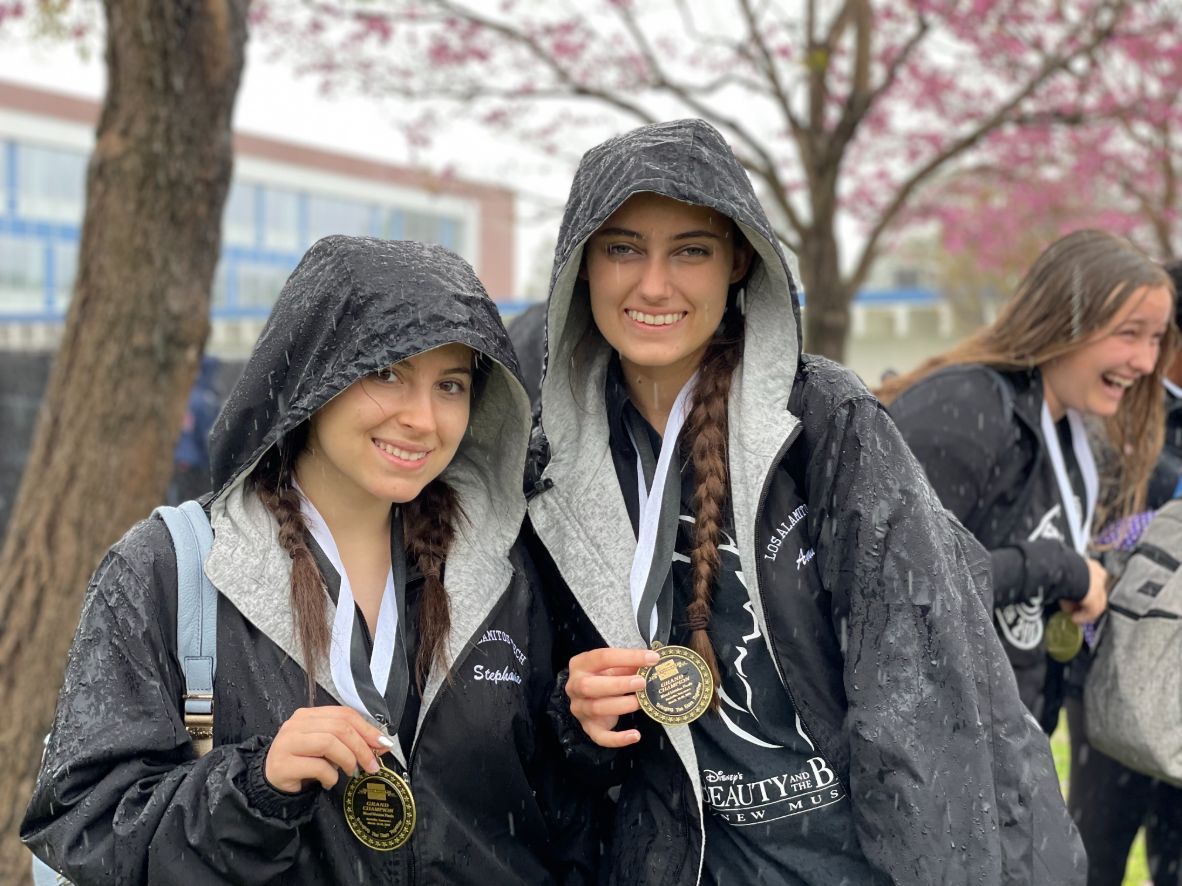 Los Alamitos High School Show Choir members show off their hardware from Show Choir Nationals after they returned to campus on March 28. Courtesy Photo.
The Los Alamitos Show Choir is celebrating after a winning weekend at the Show Choir Nationals competition held at the Gaylord Opryland Complex and Grand Ole Opry House in Nashville, Tennessee.
The award-winning program with seven choirs added to its achievements during the three-day event from March 25-27.
Both Sound FX, the advanced mixed show choir, and Soundtrax, the advanced women's show choir, earned top honors.
Sound FX was named the Grand Champion of the entire event and earned awards for Outstanding Vocals and Outstanding Choreography. In addition, Danielle Barron was named Best Female Soloist and Alessandro Briseño-Tapia was named Best Male Soloist.
Soundtrax earned first place in the Women's Division as well as awards for Outstanding Visuals and Outstanding Vocals. Jay Garcia earned an award for Outstanding Soloist.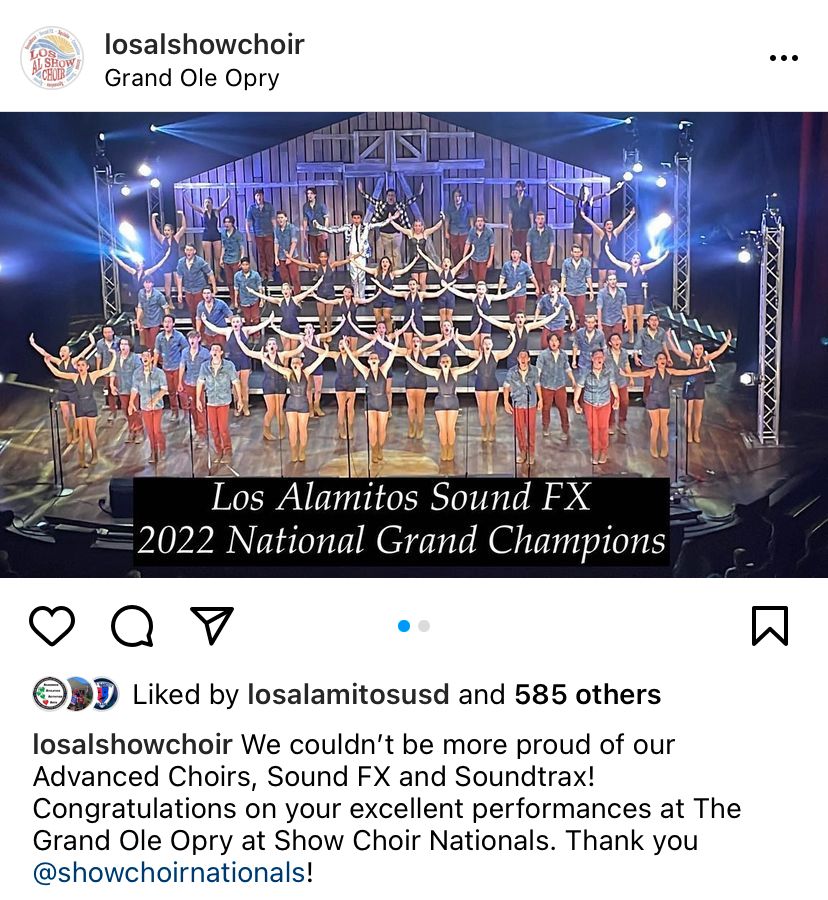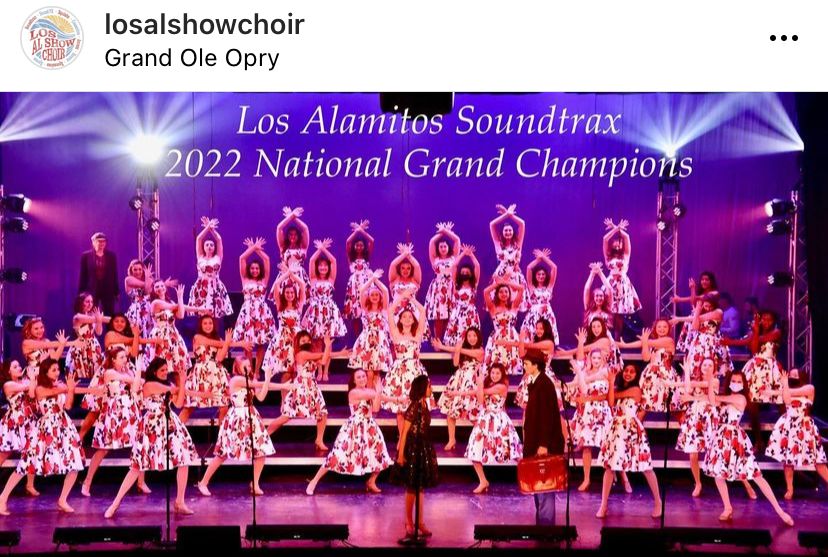 There were a total of 13 mixed choirs competing and five women's groups, according to showchoir.com.
According to the district, this marks the 15th title for Sound FX under the direction of David Moellenkamp. It's the 7th title for Soundtrax under the direction of Moana Dherlin.
Check out highlights from the performances on the LAHS Show Choir Instagram page.
Los Al High School Hydrogen-Fueled RC Car Racing Team Reflects on record-setting season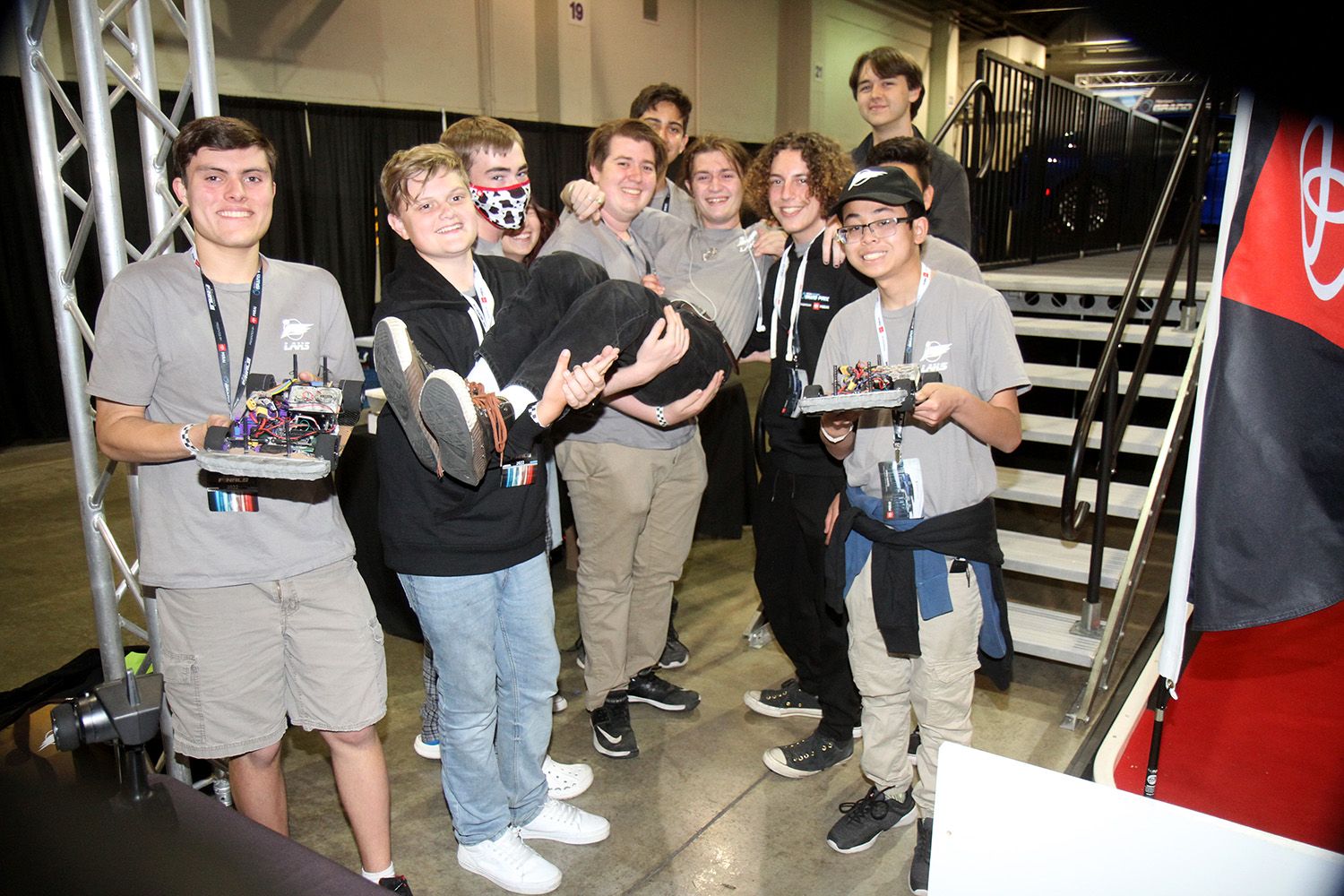 The LAHS H2GP Team poses during the National Championships on March 26. The team races hydrogen-fueled remote-controlled cars. From left to right: Zachary Norris, Alexander Anderson, Luke Goldade, Sofia Hopkins, Miles Eaton, Alexander Kelley, Beau LaPoint, Noah Matus, Aidan John, Jakob Gomez, and Robert DoPhan. Courtesy Photo.
Last week's newsletter featured the story of the Los Alamitos High School's hydrogen-fueled remote-controlled car racing club's journey to the national championships.
On March 26, the H2GP team competed to be the best in the nation at a contest at the Pomona Fairplex. After surprising other high schools with more resources at previous contests, the Los Al HS team came up short on Saturday when their car experienced some mechanical problems.
While they did not make it to the World Championships as they had hoped, the engineering students say they still have plenty to celebrate.
"Although I'm incredibly frustrated that we suffered so many mechanical failures, especially considering we put in over 30 hours of testing on the cars in the past few weeks, this was still the best the team's ever done," Team Captain Zachary Morris wrote in an email.
"As much as I should be disappointed, I'm incredibly proud of the team and everything they've accomplished," team member Beau LaPoint wrote in an email. "This has been the team's most successful season yet and I'm excited to see it improve in the coming years."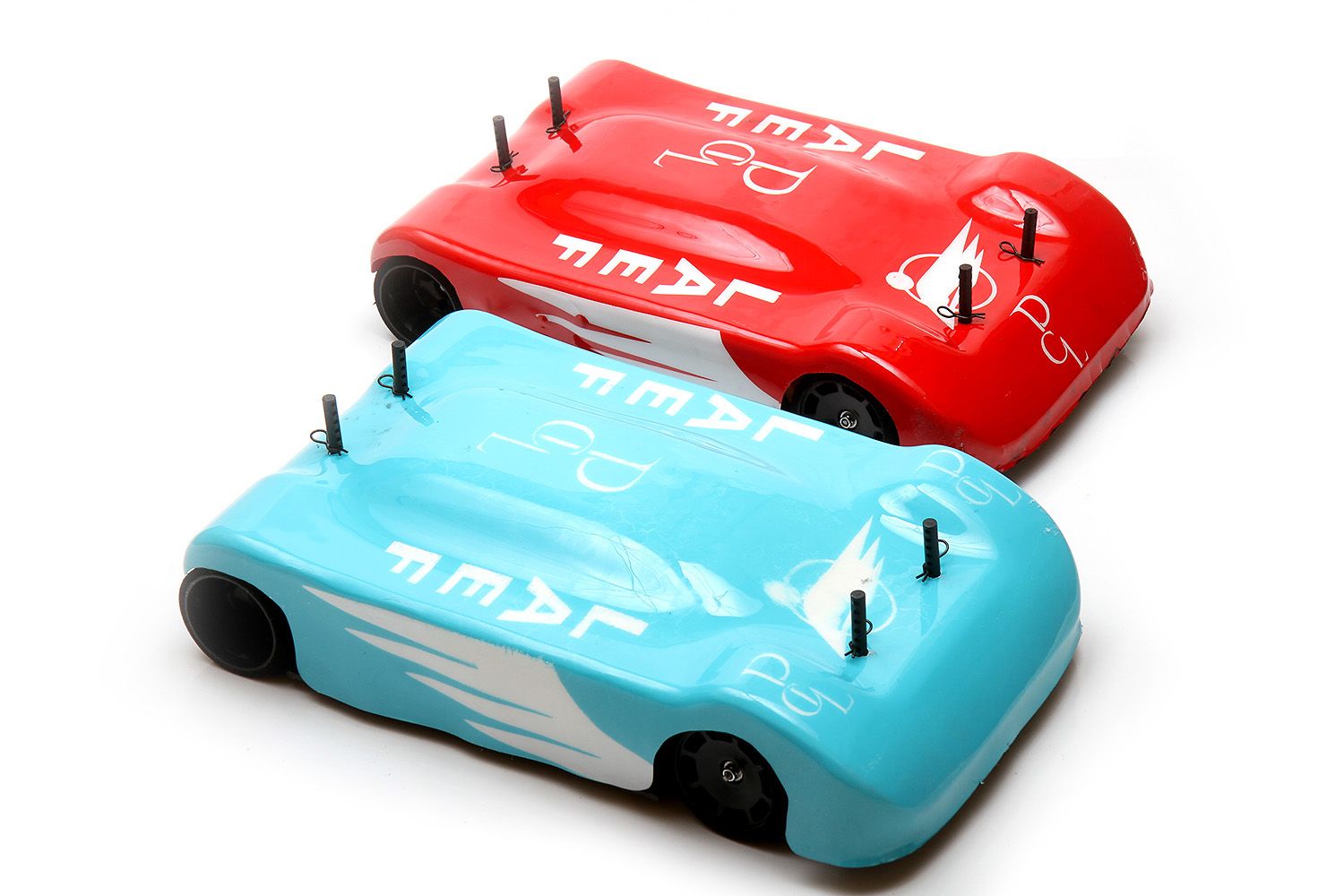 The H2GP Team's hydrogen-powered remote-controlled cars represent LAEF, the Los Alamitos Education Foundation, a critical sponsor of the team.
The team received critical funding from the nonprofit Los Alamitos Education Foundation to get this far.
"LAEF is so proud of the H2GP team's hard work and success this season!," LAEF Executive Director Carrie Logue wrote in an email. "We look forward to continuing to support the team in the future."
You can read more about the H2GP Team in this week's Event-News Enterprise to be published tomorrow.
MORE TO CELEBRATE...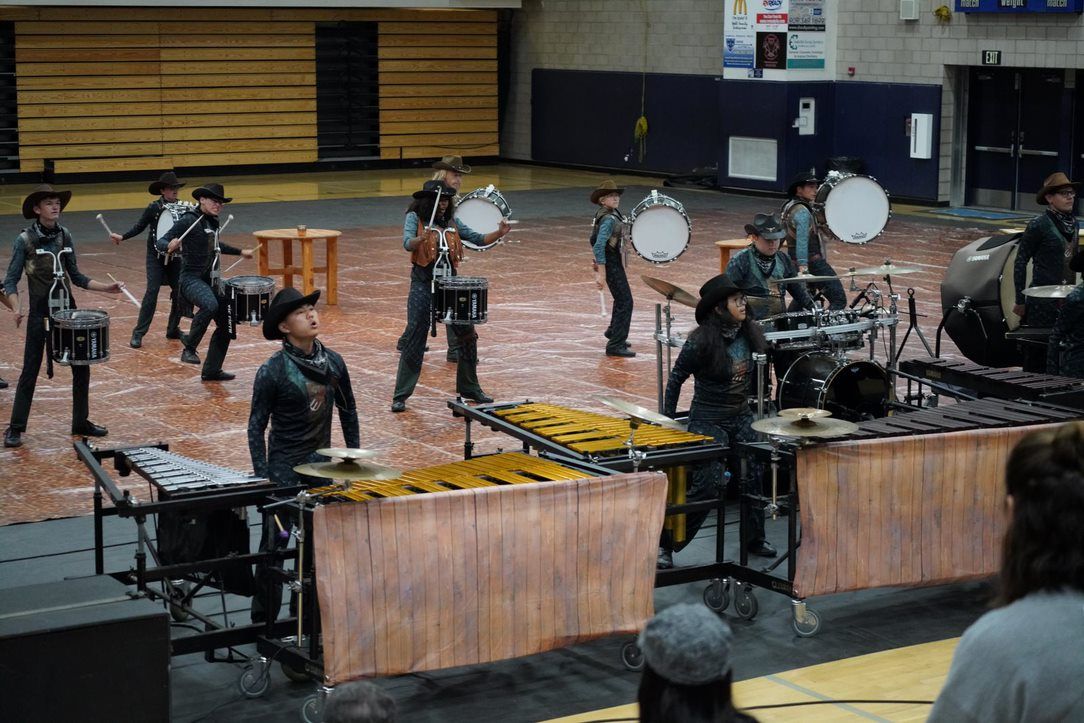 The Los Alamitos High School Indoor Percussion Ensemble, also known as drum line, won first place at the WGI San Bernardino Regional Competition and surpassed their season best score. 'I could not be prouder of the hard work and struggles that this group has endured this season,' drum line director Paul Crockett said. Courtesy Photo.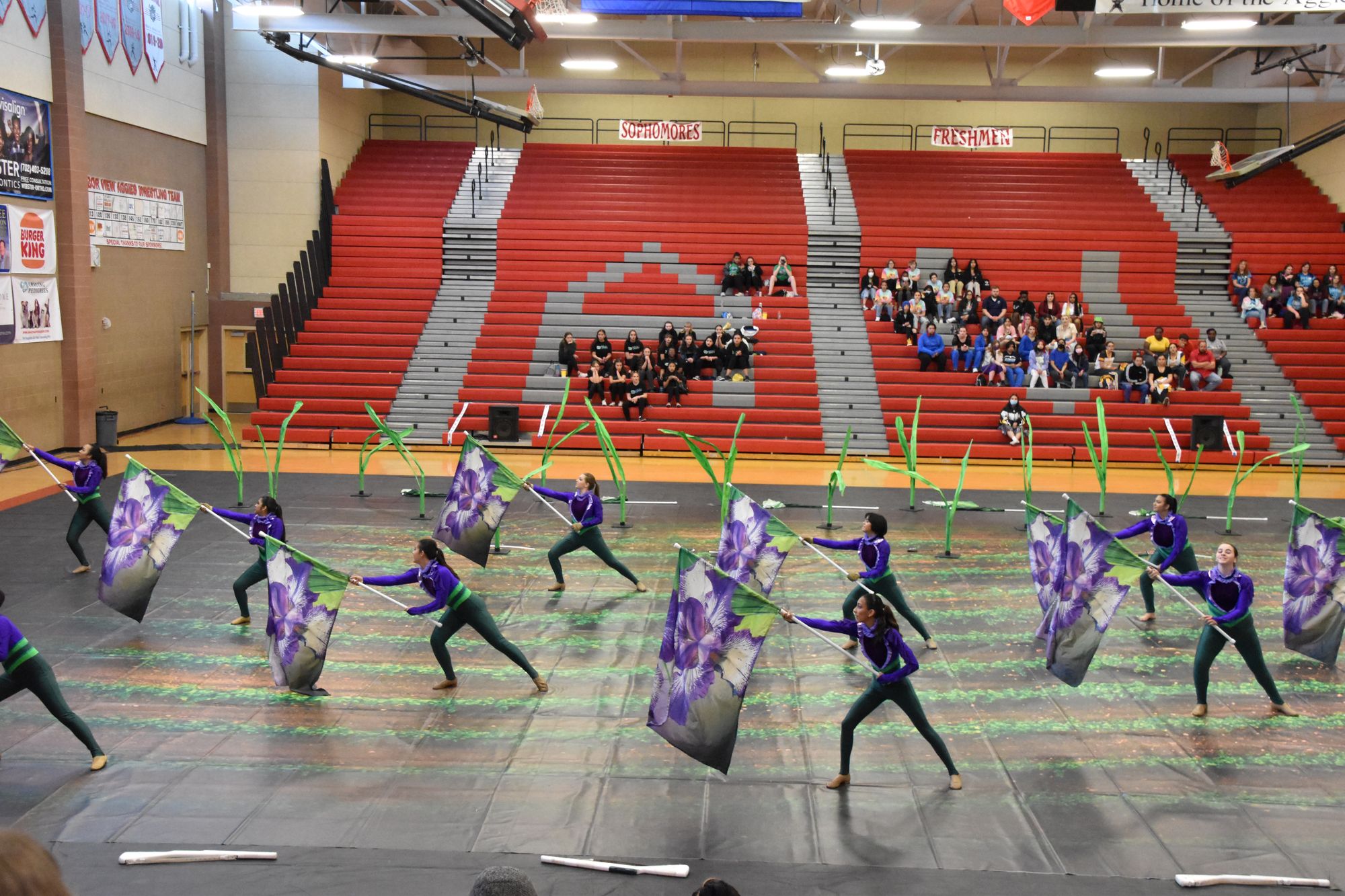 The Los Alamitos High School Color Guard announced a First Place finish in the Scholastic AA Division at the Arbor View High School Competition held in Las Vegas, Nevada on March 19. Courtesy Photo.
Want to share an achievement from your campus? Email hello@spotlightschools.com
Other Stories Worth Reading
EXTRA CREDIT
Meetings // Events // Opportunities // Resources
EVENTS
HAPPENING TOMORROW, MARCH 30: The Los Alamitos High School String Orchestra holds its first Candlelight Celebration fundraiser at 7 p.m. at the LAHS Performing Arts Center. Tickets are $15 each. They can be purchased at the door or by emailing losalorchevents@gmail.com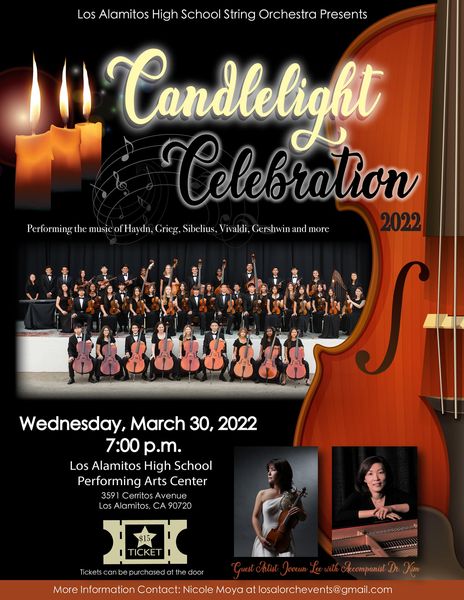 HAPPENING THURSDAY, MARCH 31: Parenting in Today's Society workshop from 6 p.m. - 7 p.m. at Los Alamitos High School. Los Al USD and the Orange County Health Care Agency's Alcohol Drug Education and Prevention Team (ADEPT)are hosting in-person workshops for parents and guardians to discuss ways to support our children and prevent high-risk behaviors.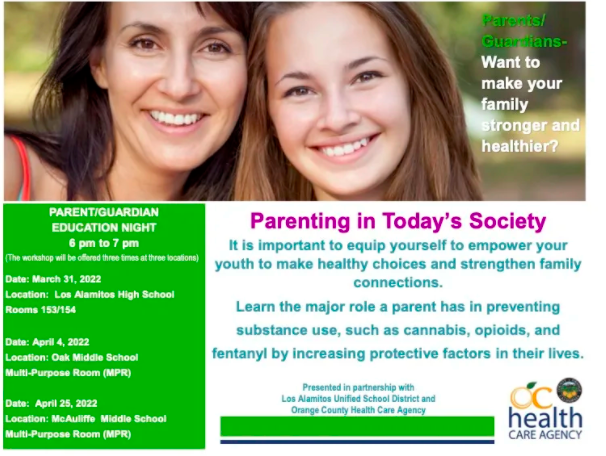 HAPPENING MONDAY, APRIL 4: Virtual Workshop on Depression, Anxiety in Kids and Teens at 5:30p.m. This workshop is hosted by Children's Hospital Orange County and will focus on mental health awareness as well as signs and symptoms of anxiety and depression in children/adolescents. Attendees will learn warning signs to identify anxiety and depression symptoms in children and teens, coping skills for children and teens, and how parents can seek help. Click here to register.
OPPORTUNITIES
HAPPENING SUNDAY, APRIL 3: Collection of donated books from noon to 1:30p.m. Earlier this month we told you about LAHS senior Brandon DeMarco's effort that ended up delivering more than 1,000 donated books to an East Los Angeles elementary school. Now he's aiming to help another school! Gently used TK-5 grade level books are once again being collected at the DeMarco home in Rossmoor and this time will benefit the 109th Street Elementary school in Watts.
Drop off books Sunday, April 3 from Noon-1:30 p.m. or arrange a time with Rachael DeMarco by emailing Rldemarco@aol.com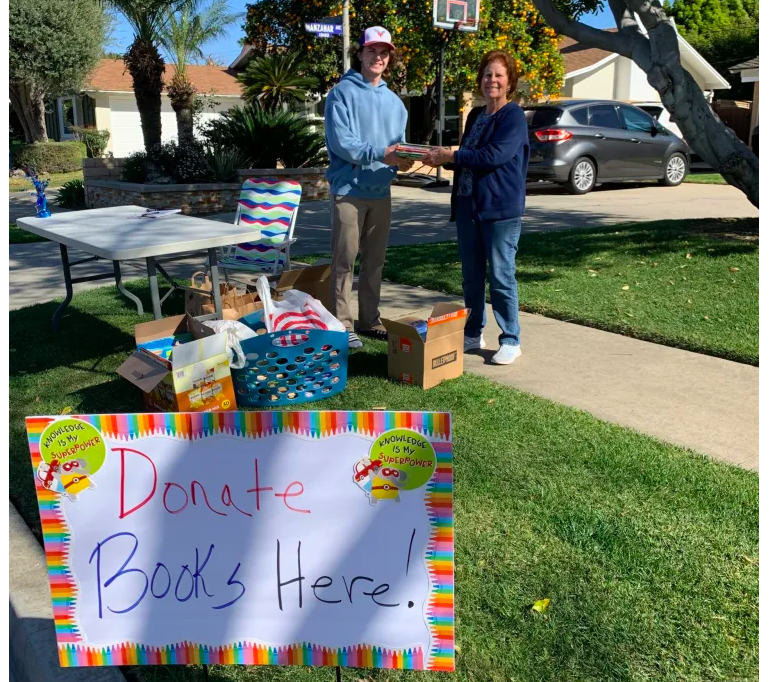 LAHS Senior Brandon DeMarco collects donated books outside his family's Rossmoor earlier this month. Courtesy Photo.
RECESS
Your Dose of Good News
McAuliffe Middle School Supports Long Beach Ronald McDonald House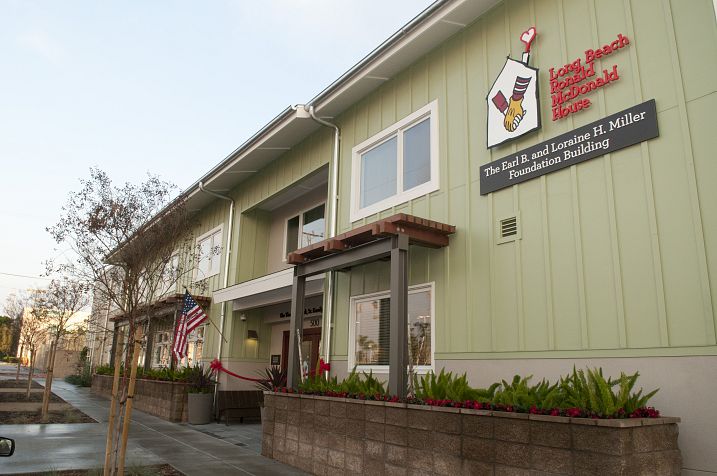 Photo from Long Beach Ronald McDonald House website.
Students at McAuliffe Middle school turned to soda cans to support a local charity.
For three weeks this month, McAuliffe ASB's Community Service Committee hosted a drive to collect pull tabs, the metal pop tops you use to open cans.
That's because the nonprofit Ronald McDonald House Charities (RMHC) accepts donated pull tabs which are then recycled for money. Founded in 1974, RHMC provides housing and accommodations for families so they can be closer to their children during hospitalization.
McAuliffe students collected 50 pounds of pull tabs, according to ASB advisor Jennifer Bellendir. One pound is estimated to equal more than 1,100 pull tabs! Bellendir said she delivered the thousands of pull tabs to the Long Beach Ronald McDonald House last week. Read more about this effort in McAuliffe's student-run news website, The Birdwatch.
BOOSTER DOSE: The Youth Center reaches $200K Goal during March Fundraising Campaign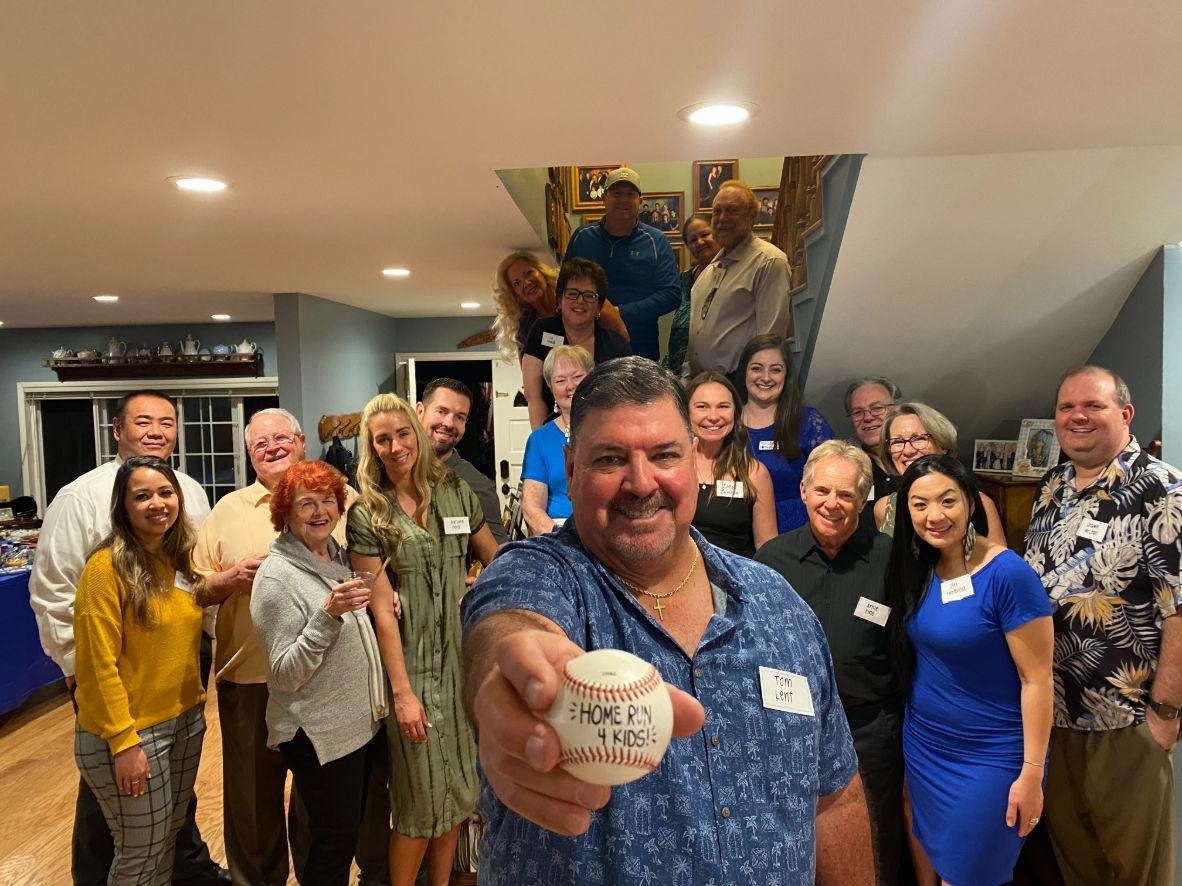 Southland Credit CEO Tom Lent and his fellow campaigners helped raise more than $200,000 during the March fundraising campaign to support The Youth Center programs for local children. Courtesy photo.
The Youth Center, which has provided programs for local kids for decades, has beaten last year's record to raise $200,000 for its March 2022 fundraising campaign.
The money will go toward scholarships, homework help, instrumental music instruction, teen leadership, life skills and career training, according to a press release.
Tom Lent, Southland Credit Union President and CEO, was the chair of the 25th Annual Community Support Campaign. Not only did he personally raise more than $16,000 for the campaign, but he encouraged each campaigner to raise $1,000.
"I feel very fortunate to have been selected as the 2022 Campaign Chair to help the Youth Center and the kids in our community! They are an amazing organization, and my involvement with the Campaign this year only solidified that assessment," said Lent.
"I sincerely thank all the volunteer campaigners and our generous supporters for a great team effort! It was truly a Home Run for the Kids."
Find out more at www.TheYouthCenter.org.
Thanks for reading!
Forwarded from a friend? Subscribe to the Spotlight Schools newsletter here.
Follow us on Instagram @SpotlightSchools.
Our mailing address:
P.O. Box 164
Seal Beach, CA 90740

Copyright © 2022 Spotlight Schools, All rights reserved.