Academic Innovation Showcase highlights 'specialty programs' in Westminster School District
Dual language immersion, computer science, environmental science a focus for district's schools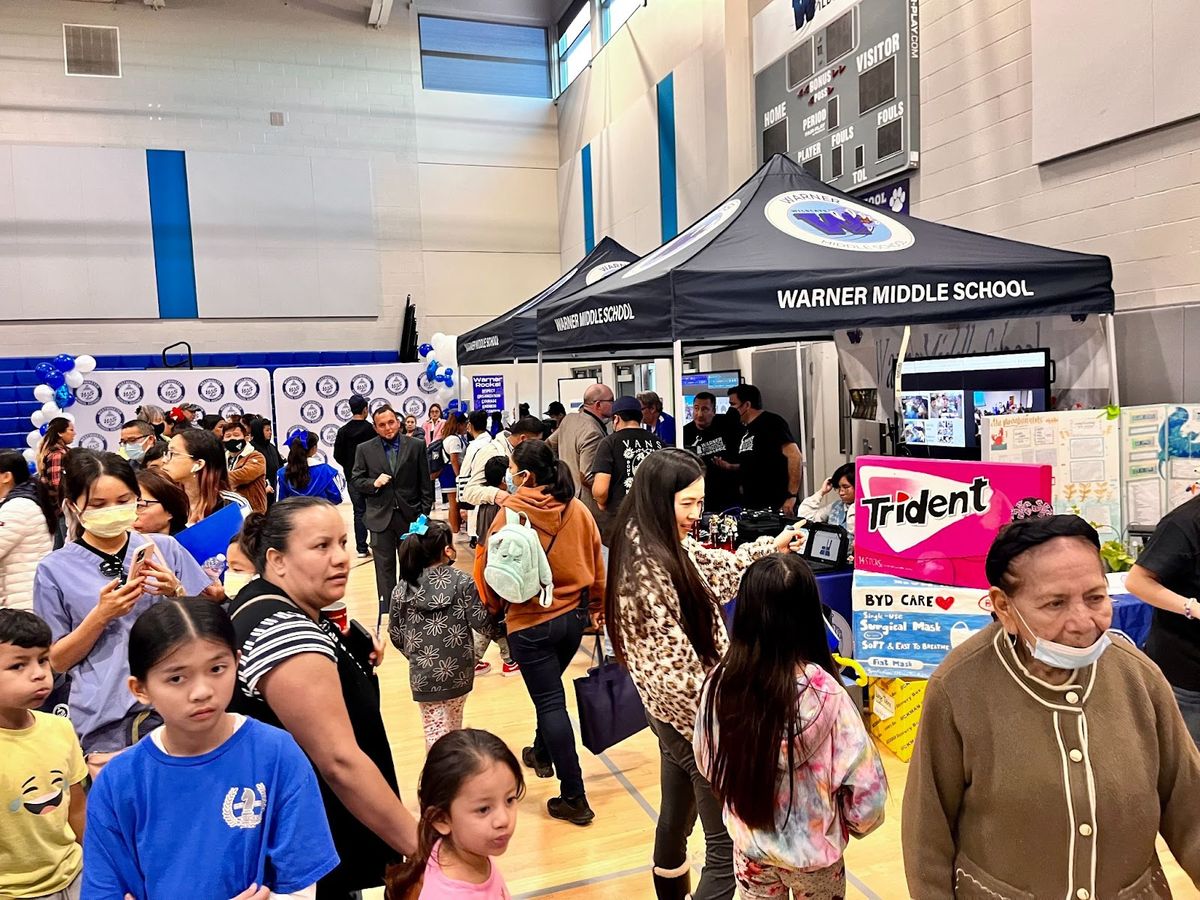 The gymnasium at Warner Middle School in Westminster was bustling with activity on the evening of Jan. 25.
Westminster School District's first Academic Innovation Showcase drew hundreds of people, according to the district.
The event had the feel of a college or job fair. The district's TK-8 schools had canopies set up with their names and logos. Underneath, students, teachers and parents were on hand to share with visitors what is special about their campus.
Tables were covered with students' school work, pamphlets marketing what each school offers and sign-up sheets for prospective parents to leave their contact information.
"We have a little bit of everything in our district," Schmitt Elementary School Principal Sarah Nead-Rendon said after describing her district as a "diamond in the rough." Nead-Rendon shared her campus with 310 students is utilizing Playworks, a program that focuses on the power of positive play to help educate children.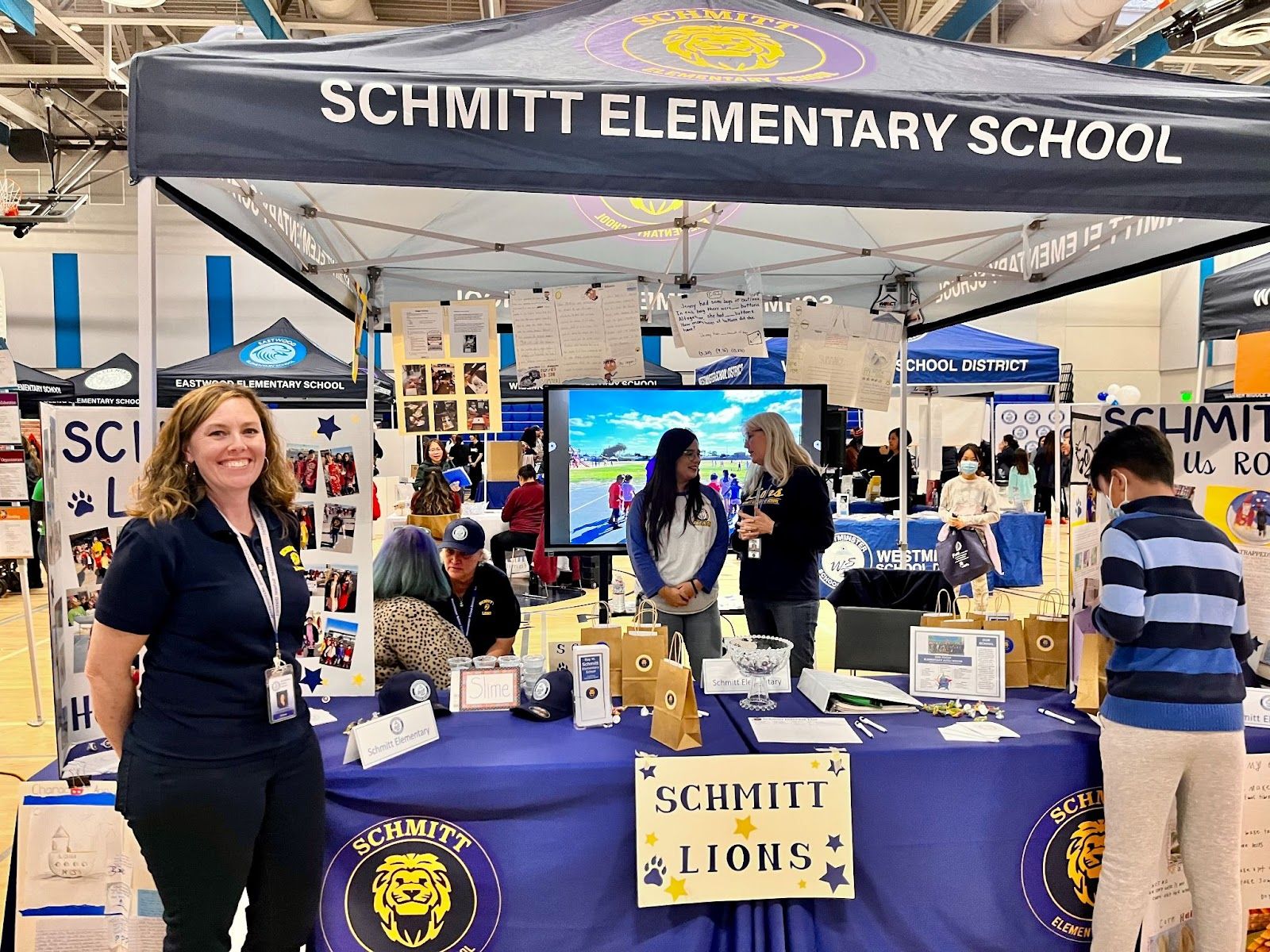 With  declining enrollment hitting schools across California, including in Orange County, many districts are making an extra effort to publicize what sets their schools apart. Enrollment for the 2023-24 school year is getting underway or will be soon for many O.C. public school districts.
Westminster School District is home to roughly 8,200 students attending its 13 elementary schools, three middle schools and early education and preschool programs in Westminster, Midway City, Huntington Beach and Garden Grove.
The district is currently looking for a permanent  superintendent after Cyndi Paik resigned earlier in the school year. In November, Charles Hinman was  named interim superintendent.
About 76% of WSD's student population is socioeconomically disadvantaged, according to the 2022 California School Dashboard. As a whole, students in the district tested above state standards for English language arts but tested below state standards in math.
Focus on 'Specialty Programs'
Testing tells part of the story of a public school district. At the showcase, the district's focus was on "specialty programs" at its campuses.
Perhaps the most well-known specialty programs in the district are the two dual language immersion programs. Willmore Elementary School offers a Spanish/English dual language program.
Parent Apple Dang was at the showcase last week representing  DeMille Elementary School in Midway City which offers instruction in Vietnamese and English. Years ago, Dang was looking for a language immersion program when her child was entering kindergarten. Dang, who lives in Garden Grove, said she landed outside of her home school and enrolled her student at DeMille.
"I like the fact that my kid can speak to my husband's parents," Dang said. Her child is now a fourth grader and receives instruction in all subjects in both Vietnamese and English. In addition to the bilingual instruction, Dang said she also appreciates how the school incorporates lessons on Vietnamese culture.
DeMille Principal April Derr said the showcase gave schools a chance to present what each campus is doing. "I think it's great for parents and our community to come out and see what our schools have to offer. We have some very unique programs," Derr said. "[Parents] need to be looking for the right fit for them,"  she added.
Each school seemed to have a specialty to share at last week's event.  Webber Elementary School was described as "an arts pathway school." Schroeder Elementary School is the College and Career Academy.  Sequoia Academy is the G.A.T.E. Magnet Elementary School.
Finley Elementary School is the Computer Science Magnet School with a focus on coding. At the Jan. 25 showcase, two fifth graders from Finley excitedly showed off the Art Bot they had created using Sphero, a robotic ball. Entering code into a laptop, the students directed the shoe-sized robot with markers attached across a giant sheet of white paper on the floor creating streaks of color as it moved.
Lisa Tarkanian has been teaching at Finely for 22 years. The fourth grade teacher stressed how important these science and technology programs are to her student population. "They wouldn't get it if they didn't go to Finley," she said.
At  Fryberger Elementary the focus is on environmental science. Its vision is to be "a school of productive citizens who are environmentally responsible in a changing world."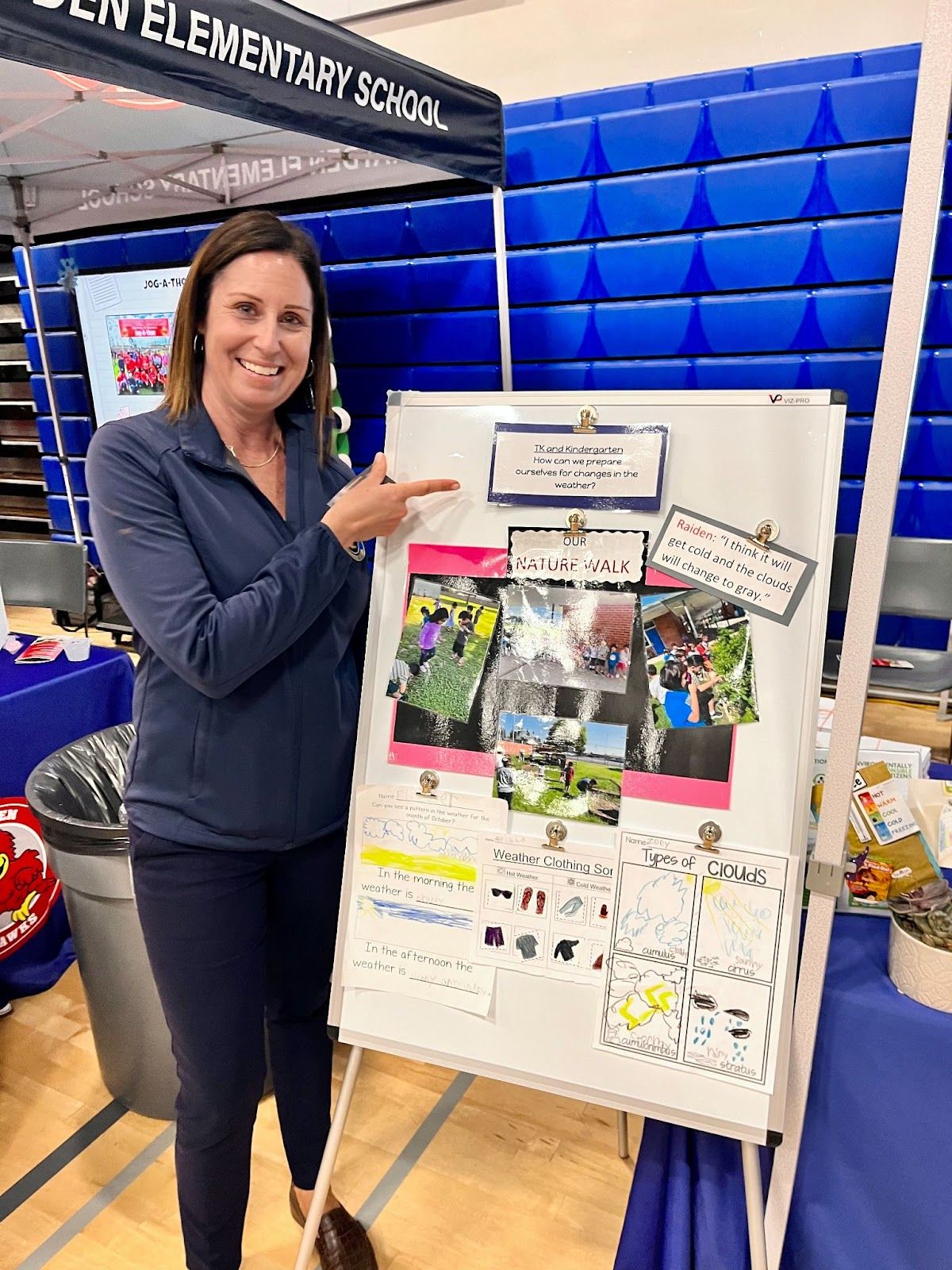 "We teach science through project-based learning," Fryberger Principal Michelle Scheiber explained during the showcase. She said each grade level embarks on a year-long study focusing on one part of environmental science. For kindergartners, it was studying changes in the weather. First graders examined the seasons. Upper grades looked at protecting the planet's water supply from pollution.
The specialties continue on the middle school campuses. Travis Garwick has been teaching science at  Warner Middle School in Westminster for more than twenty years. He shared that Warner's students are given the opportunity to explore different pursuits in the classroom, such as in robotics classes, and through extracurricular activities.
Garwick teaches honors science but also oversees the school's  ESports team and  CyberPatriot club. The latter is an Air Force program geared towards exposing K-12 students to skills that could translate to "careers in cybersecurity or other science, technology, engineering, and mathematics (STEM) disciplines critical to our nation's future."
Garwick passionately described how he believes these academic and extracurricular programs are crucial to preparing students for a future in high school and beyond. "It's about capturing students' interest in middle school and saying, 'Hey, we have a pathway for you,'" Garwick said.
Most students in the Westminster School District go on to attend high school in the Huntington Beach Union High School District or Garden Grove Unified School District.