Parade honoring the class of 2023 to roll through Rossmoor on June 3
Registration for free Graduation Celebration opens May 15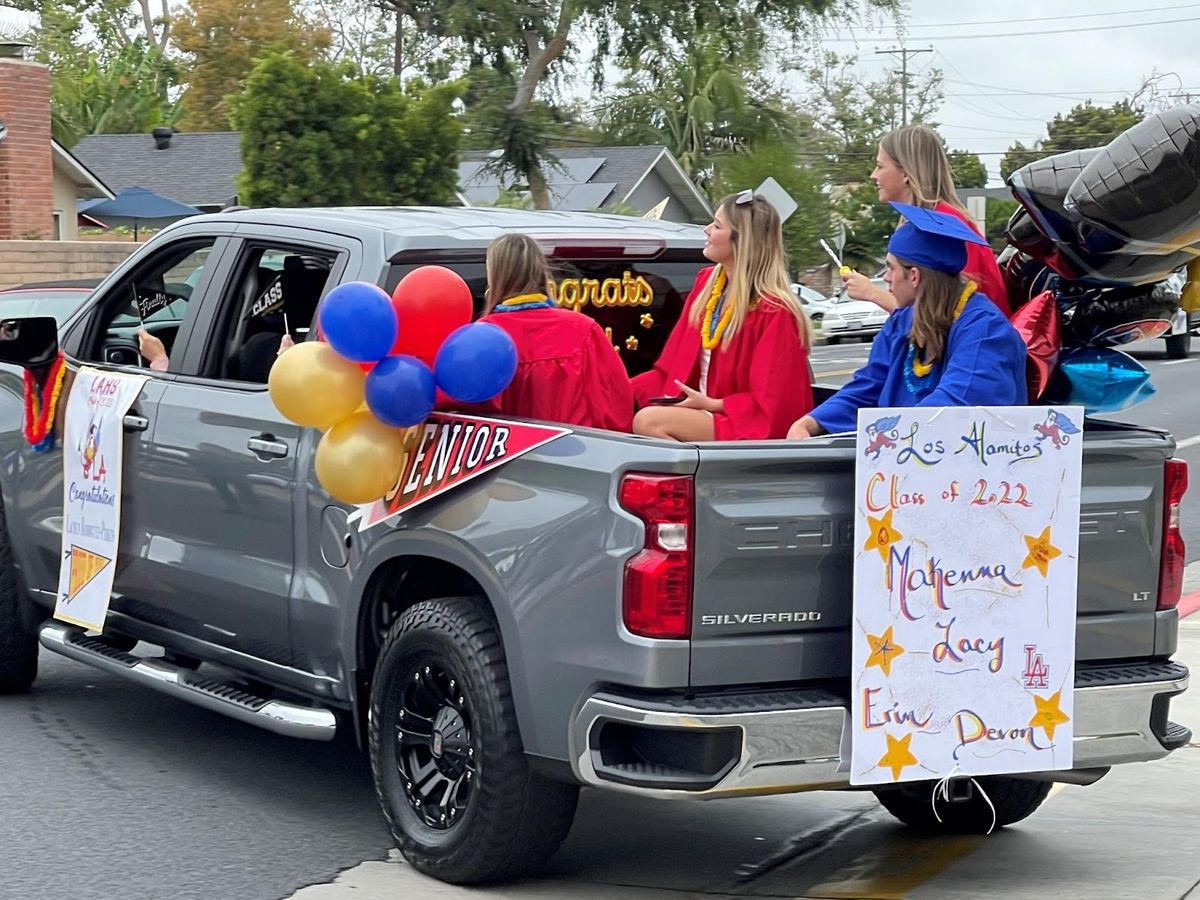 What began as a COVID-era idea has quickly become a rite of passage for seniors at Los Alamitos High School and plans announced for the 4th annual graduation celebration parade indicate the event is growing.
Jo Shade, a Rossmoor resident who leads a group that instituted the event, announced that the senior parade will be held June 3 at 11:00 a.m. and, for the first time, it will include a party in Rush Park after the parade concludes.
The event is open to all graduating seniors in the area. It's free to participate in the parade but  registration for vehicles is required.  Registration begins May 15.
Shade, who has since been elected to the Rossmoor Community Services District Board of Directors, said in a statement that "we are changing things up a bit this year. As always, we work to improve every year."
Members of the graduating class of 2023 are invited to ride in cars, trucks, vans, and more to cruise through the streets of Rossmoor as residents gather along sidewalks cheering and celebrating.
The vehicles are decorated with balloons in school colors, signs and flags often listing the colleges graduates will be attending.
"The Class of 2022 brought out about 250 vehicles and more than 800 people registered to be in the parade with about 1500 people on the streets," reads the  website for the event.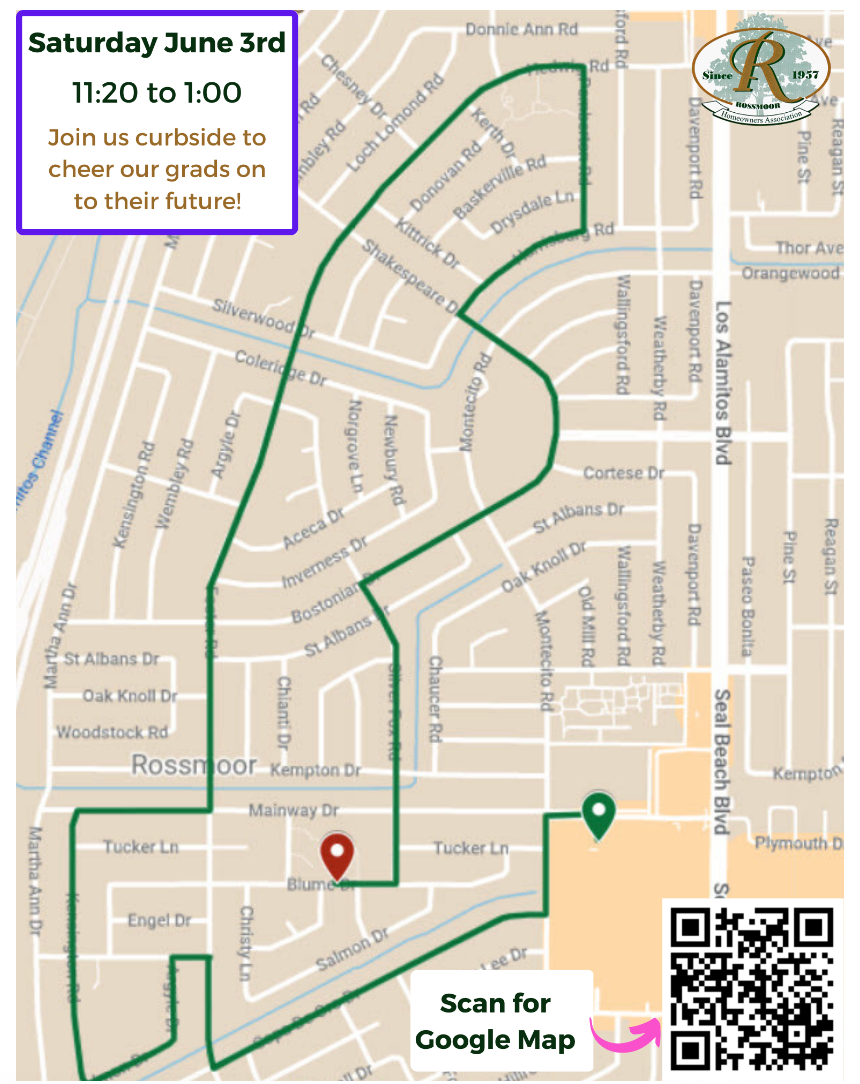 Shade said the flag car driven by Laura Herzog, Executive Director of the nonprofit  Honoring Our Fallen will carry Los Alamitos Unified School District Superintendent Andrew Pulver and Los Alamitos High School Principal Christiana Kraus.
"Our local law enforcement and Fire Dept. will be leading and sprinkled throughout the parade as well as guiding throughout the neighborhood and at Rush Park for safety and security reasons," Shade explained.
New this year, the senior parade will end at Rush Park in Rossmoor, greeted by various food trucks, a color guard, music and "all day" entertainment.
"Upon arrival, there will be a [yearbook] signing area set up at the picnic tables along with multiple photo-op backdrops set up and cutouts for the kids and families to take photos," said Shade.
According to the event's website, the party will give "parade participants a chance to 'hang out,' listen to some music, sign yearbooks, and get some food following the almost 5-mile parade."
"We will have a Color Guard – flag salute and the National Anthem inviting our VIPs to come from the parking lineup at Rush Park, where families will gather, and our speakers will have an opportunity to greet and congratulate our graduating seniors and their families and share some words of encouragement from the stage we will have set up," she added.
Shade said attractions are being organized for the older kids such as a mechanical bull ride, rock wall, and a bungee ride, among others.
She said parents and students, and their rides, are being asked to meet in the staging area at 9:30 a.m. at the parking lot in the Shops at Rossmoor.
More information is available at www.ourrossmoor.com/parade. Registration begins May 15.
This article was originally published in the Event-News Enterprise.