🗳 Final election results released for school board races in O.C.
Some contests from the Nov. 8, 2022 General Election were decided by fewer than 60 votes.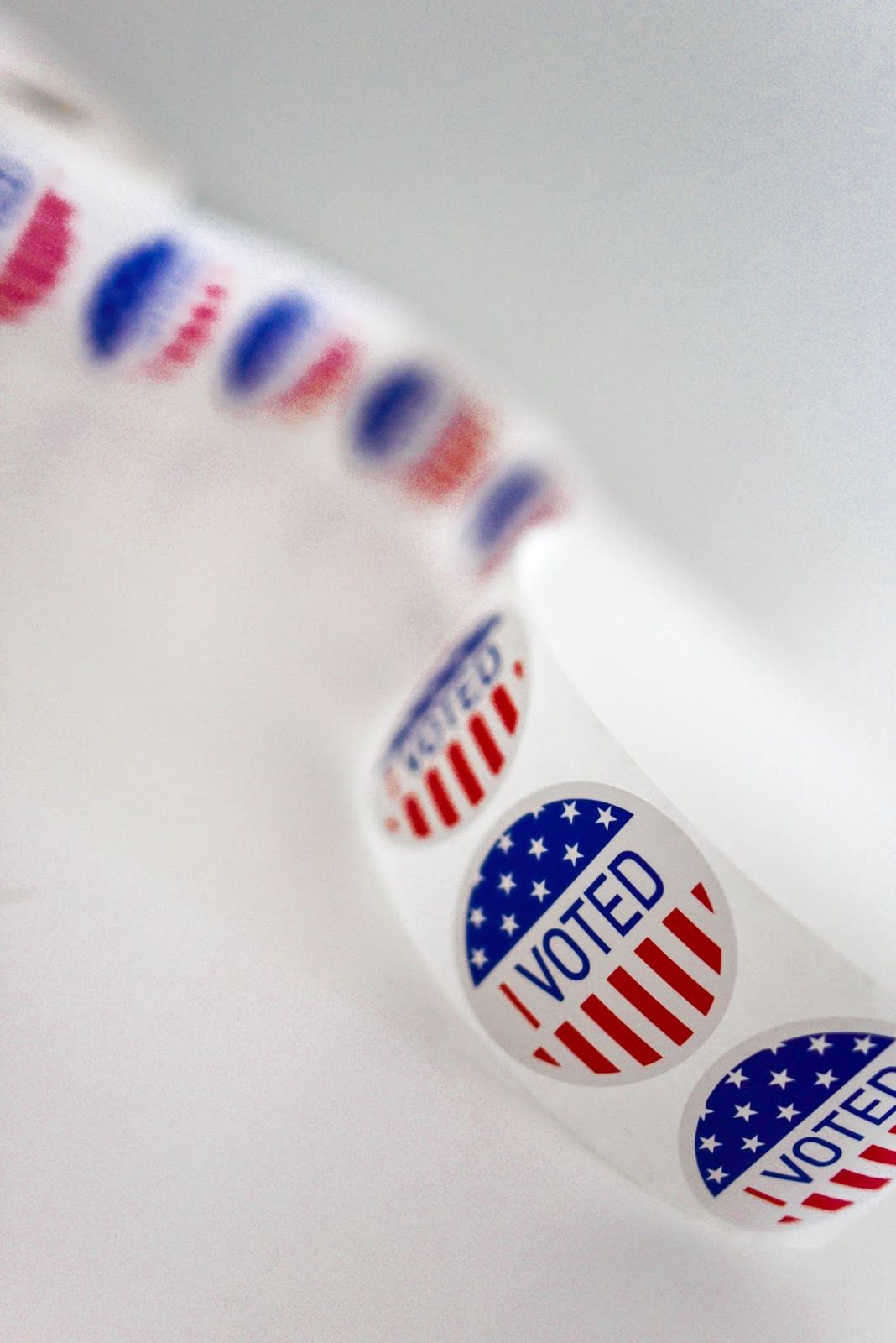 After weeks of vote tallying, the results of the Nov. 8, 2022 General Election are finally official. The Orange County Registrar of Voters certified the results on Friday, Dec. 2.
In total, 994,227 votes were cast for a turnout countywide of 54.7%.
The vast majority of people voted using vote-by-mail ballots representing 83.5% of the total and many voters turned those in at the last minute. Nearly 35% of all vote-by-mail ballots came in on Election Day, according to a recent article in The Orange County Register, which helps explain why it took so long to tabulate all of the votes.
"I want to thank the more than 1,600 members of the Orange County community who joined our Registrar of Voters team for this election," O.C. Registrar of Voters Bob Page said in a press release and added, "Together we helped about 1 million voters in the county successfully exercise their right to vote in an accessible, fair, accurate, secure and transparent election."The vote count has undergone two audits, both of which confirmed the results were correct, according to Page.
Below you can scroll through the final results for each contest held for school boards in 24 public school districts in Orange County. A handful of these races in the county were very tight and were determined by fewer than 60 votes. That includes in the race for the Los Alamitos Unified School District Board of Education, Trustee Area 1, Cypress School District Board of Education, Trustee Area B and for the third seat on the ballot for the Fountain Valley School District Board of Trustees.
Incumbent Marlys Davidson won reelection to represent Trustee Area 1 in Los Alamitos by a mere 56 votes more than Colin Edwards. In Cypress, Troy Tanaka defeated Jon Peat by 57 votes. And in Fountain Valley, Phu Nguyen won the third seat on the ballot for the board of trustees by just nine votes.
Spotlight Schools is working to interview the candidates in all of the races for school boards in Orange County. Sign up for our weekly email newsletter  here to get updates on when the stories are completed and to read other education reporting.
Remember, some districts that were scheduled to hold elections this November did not. That's because "the number of candidates that qualified for the ballot is equal to or less than the number of seats up for election in that office," according to Page. In these cases, the candidates will be appointed to the seat per election law. See which school districts were impacted here.
The winners from 2022 will be sworn into office at school board meetings in the coming weeks.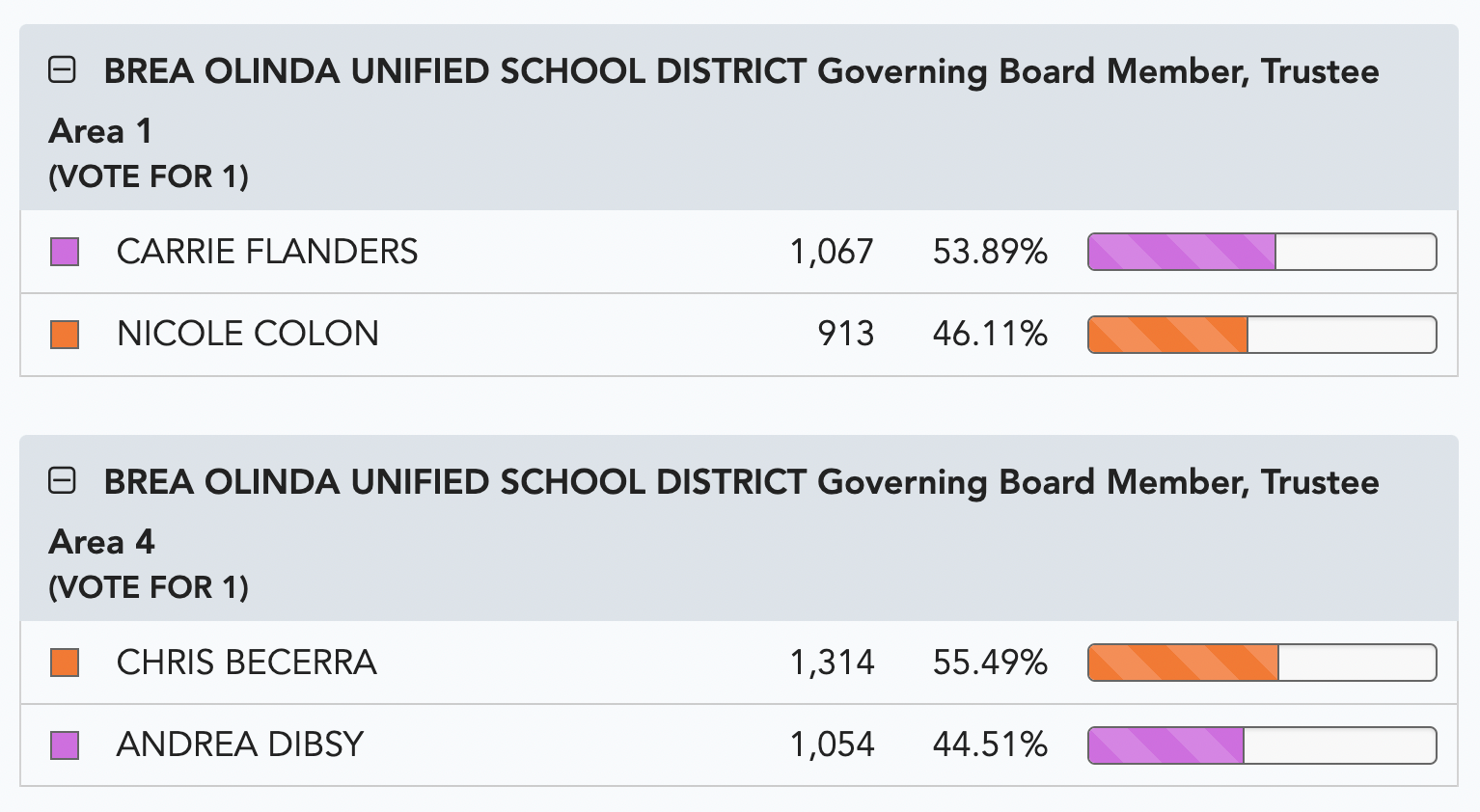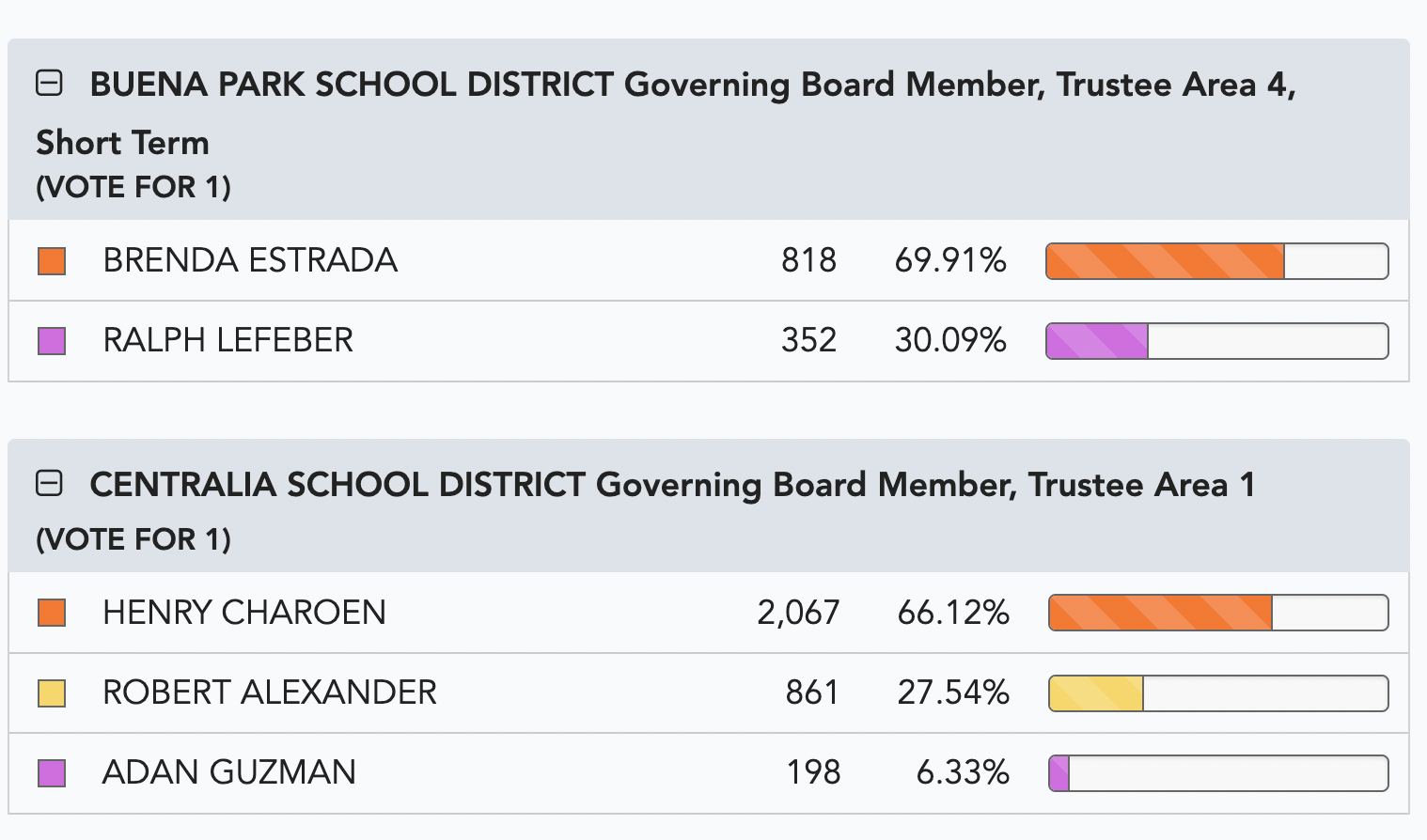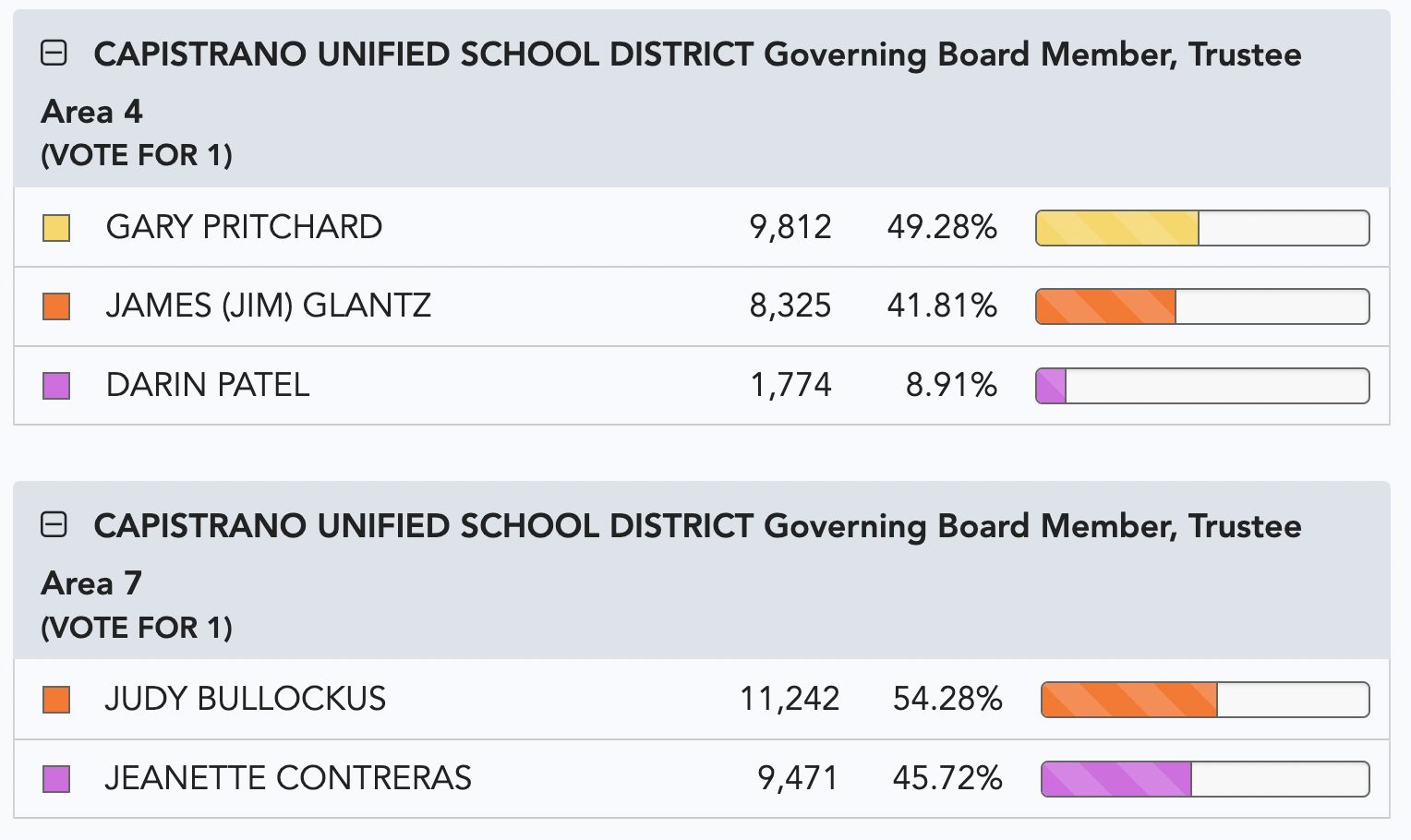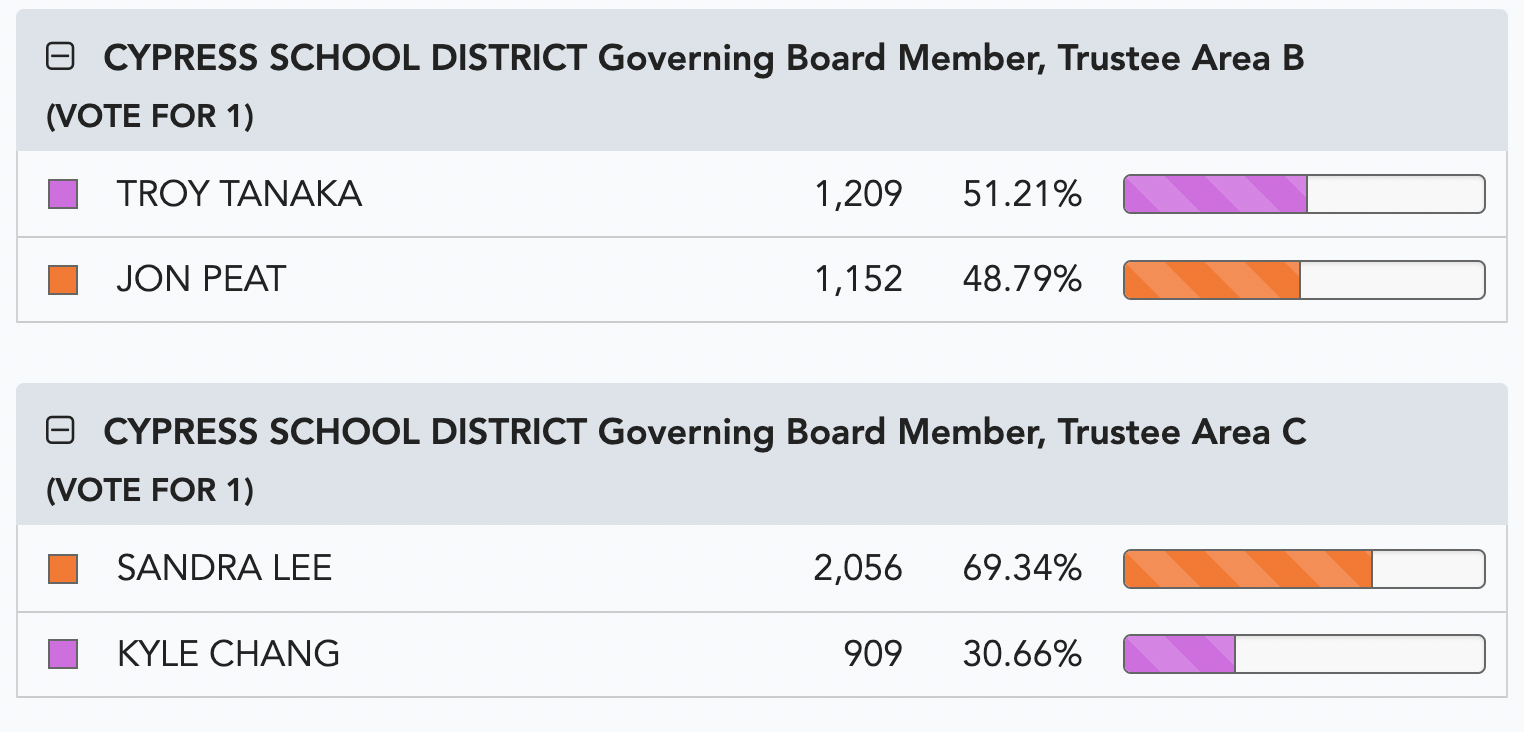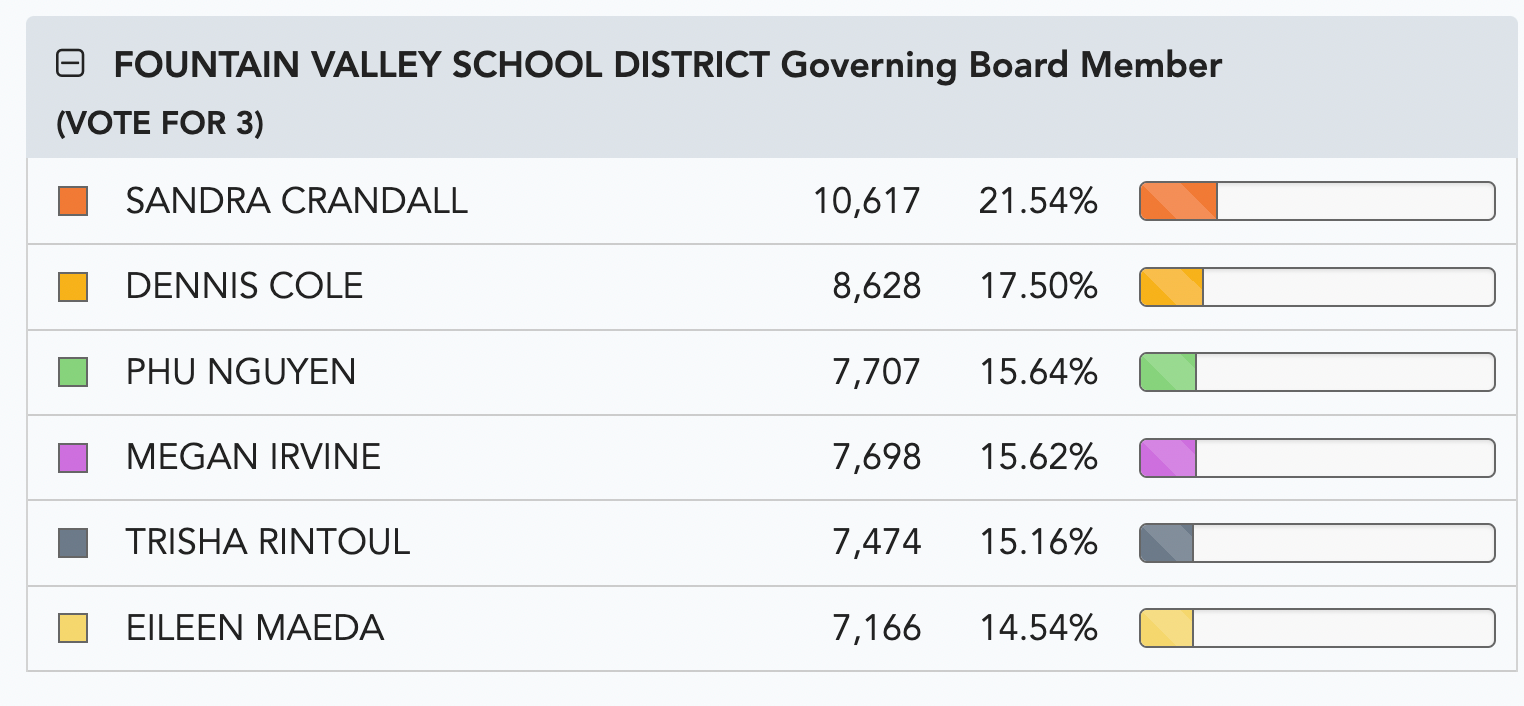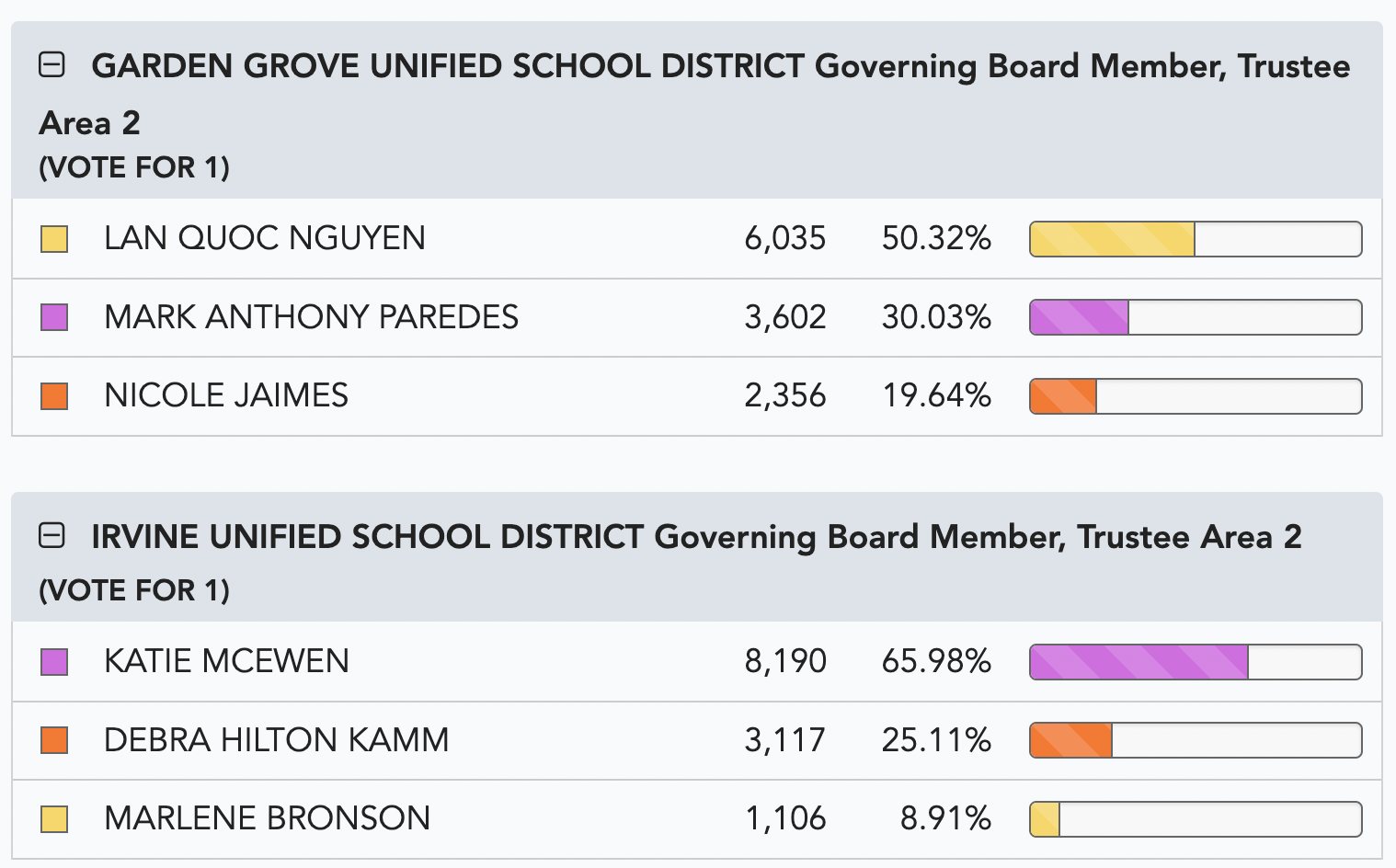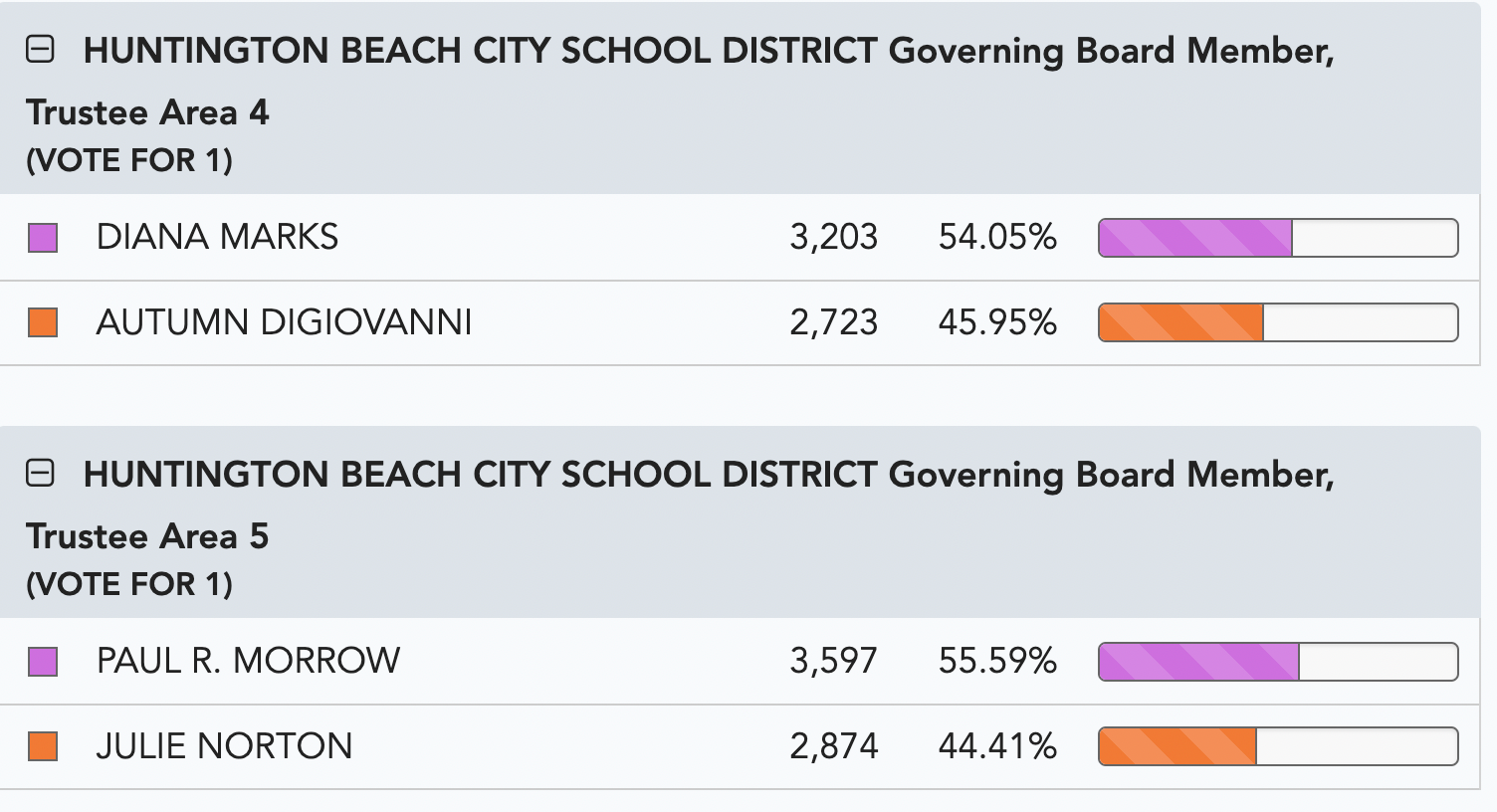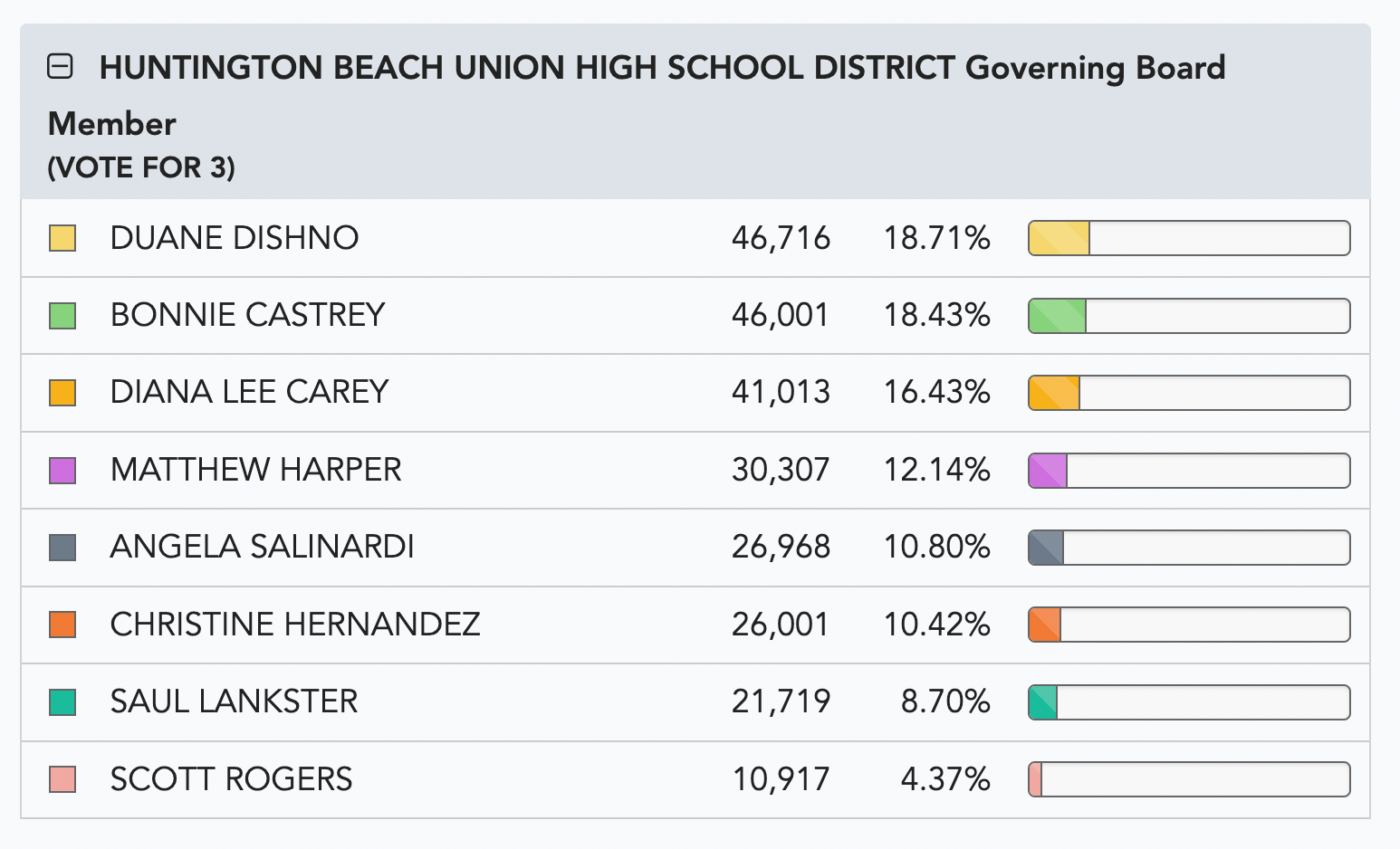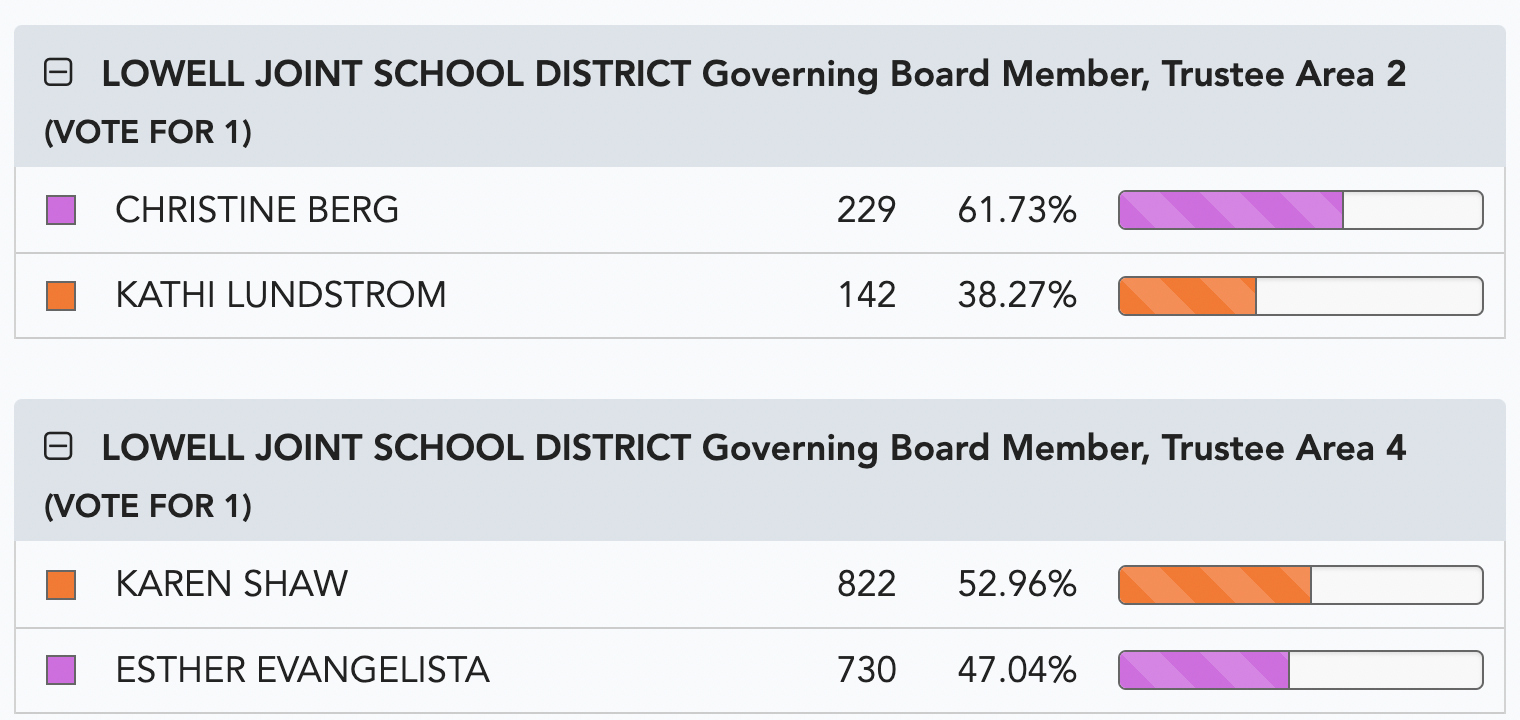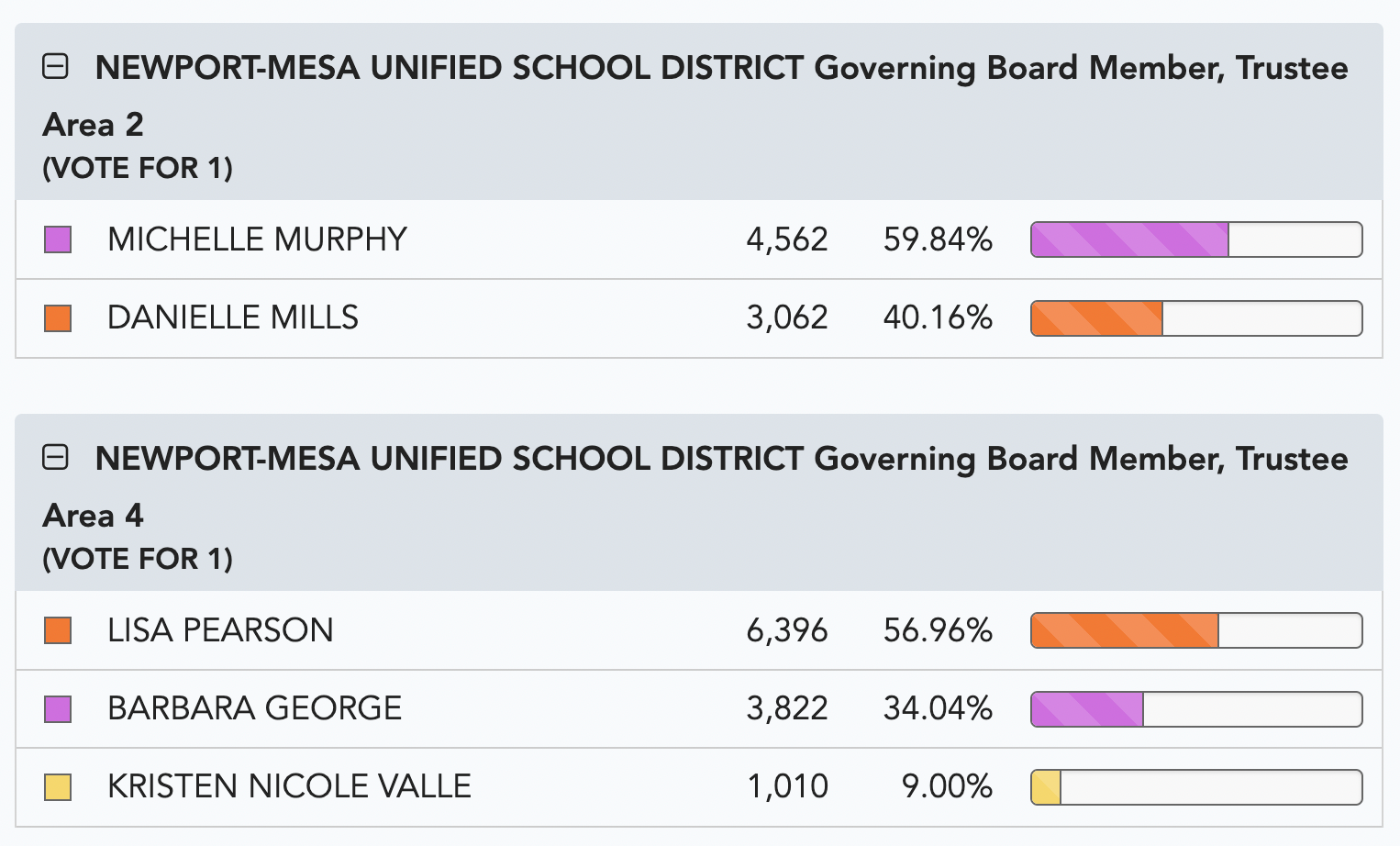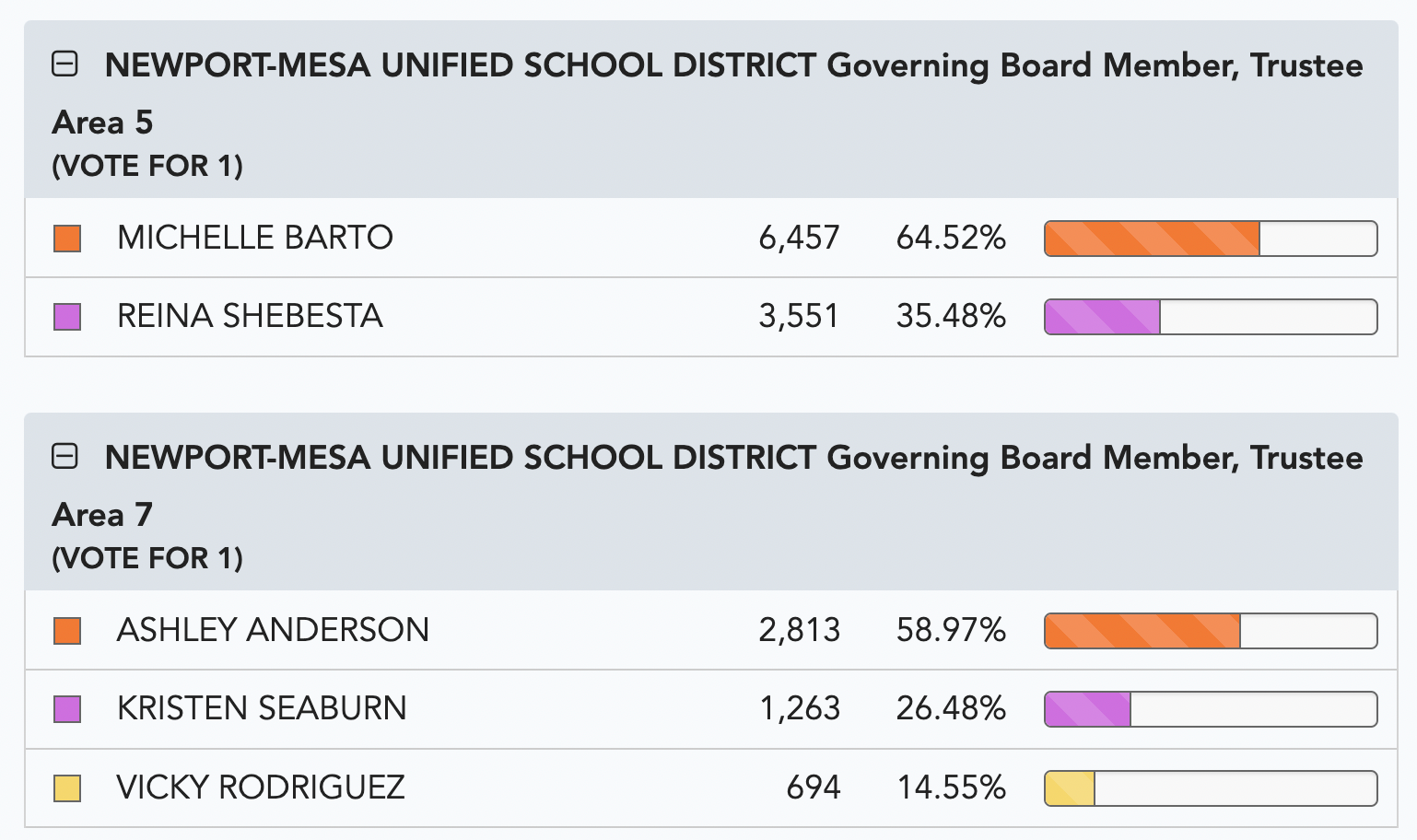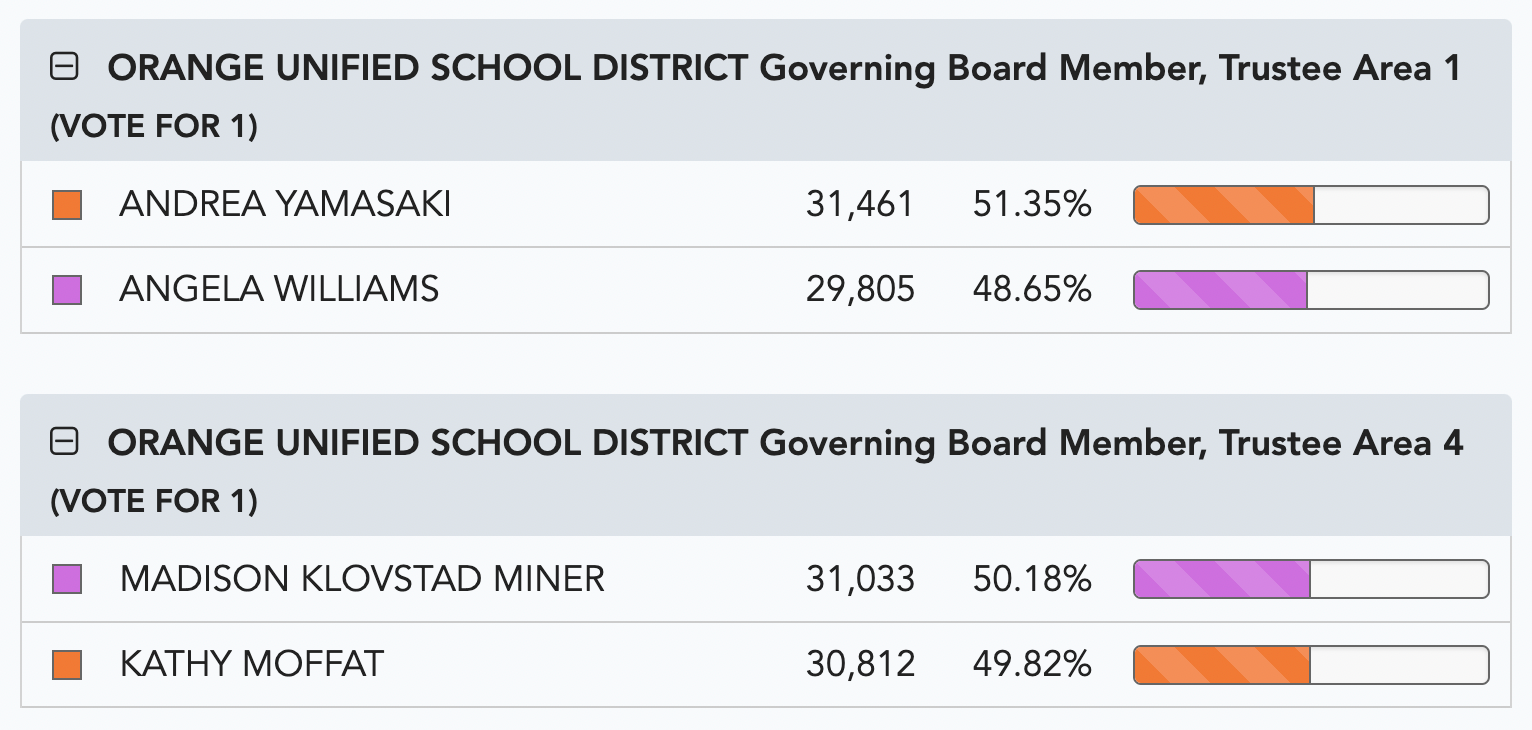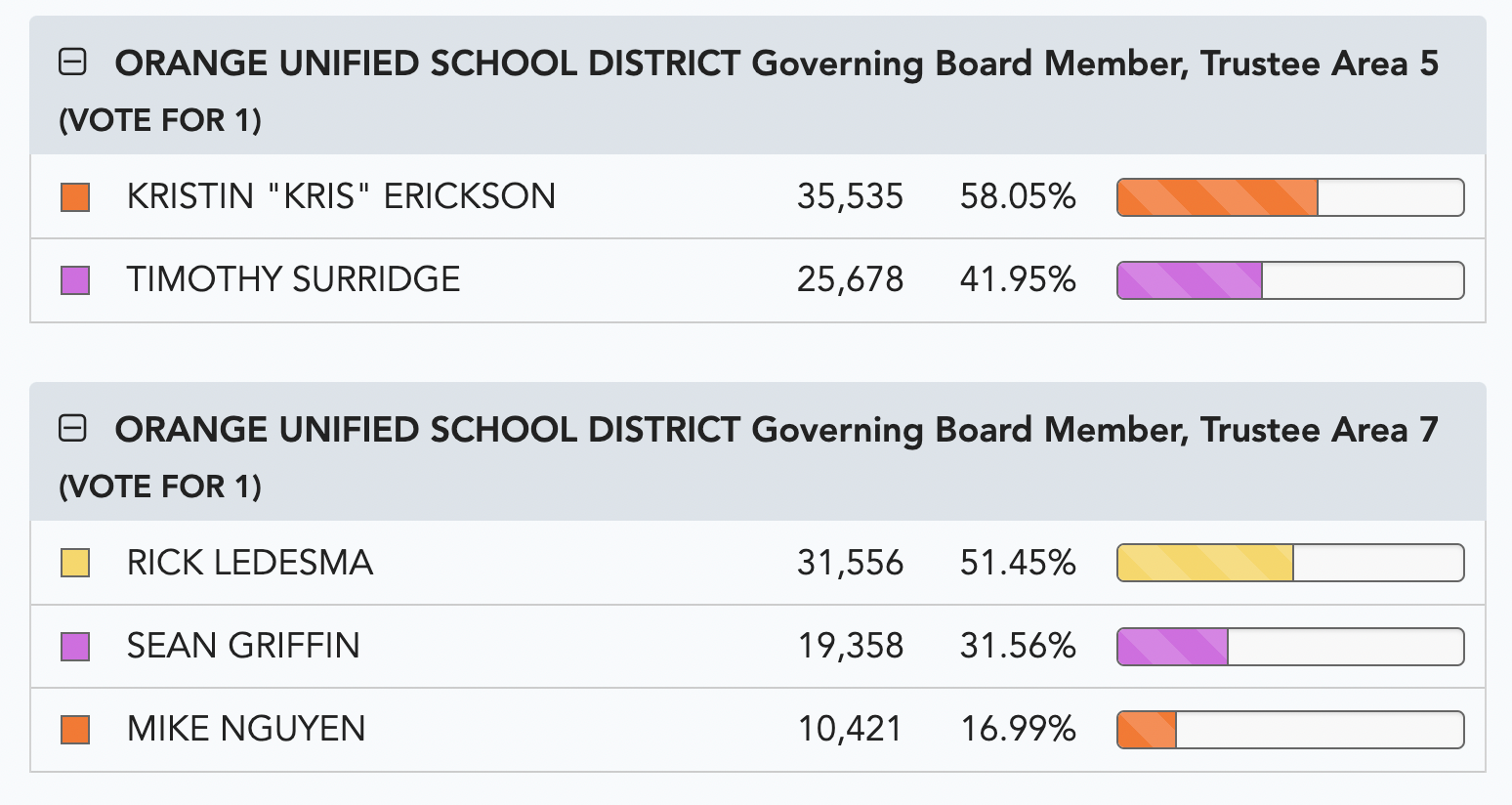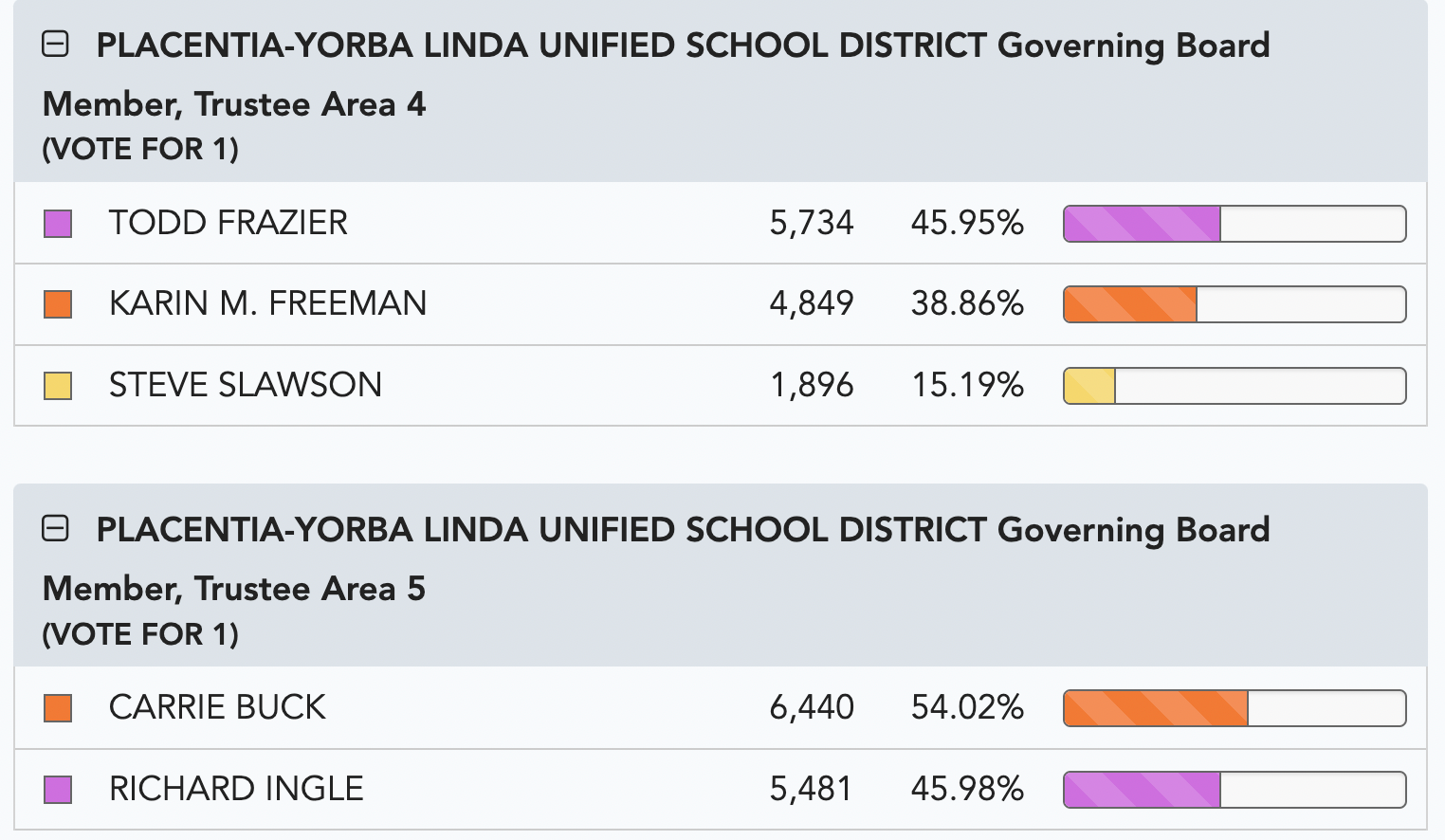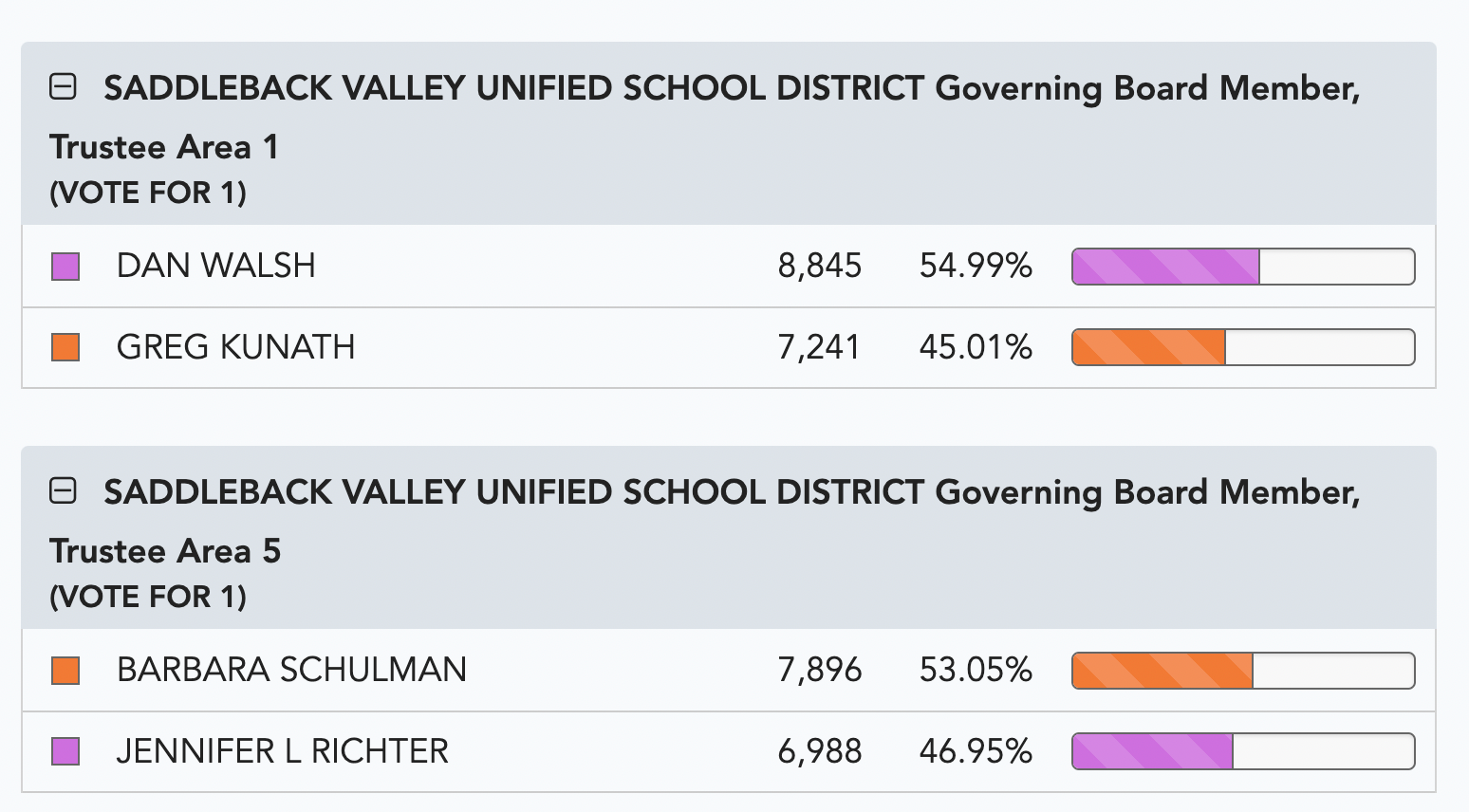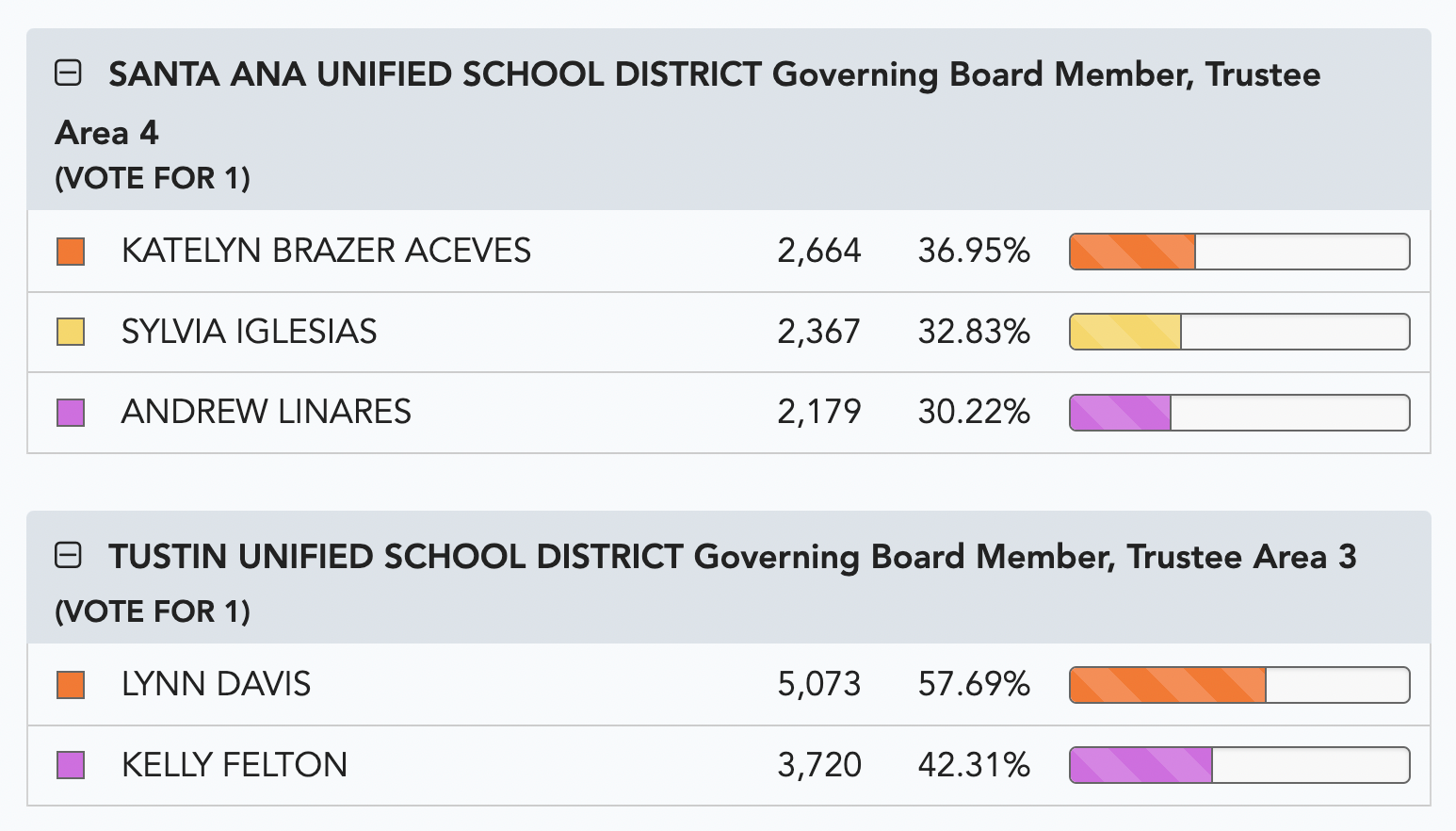 These tables are from the final election results from the Orange County Registrar of Voters' website.